A week ago, Cardi B turned 30 and knowing the diva and her penchant for the dramatic and dirty, it had to be something special. That said, the "WAP" singer kept her party mostly under wraps until a few hours ago when she revealed all that went down.
With burlesque dancers, kissing and spanking booths, and Cardi B dressed in red burlesque herself, it looked like quite the night, although it seems the mother-of-two still cannot believe she crossed the big 3-0. Never mind the court case!
Cardi B Is Fire In Red Burlesque Outfit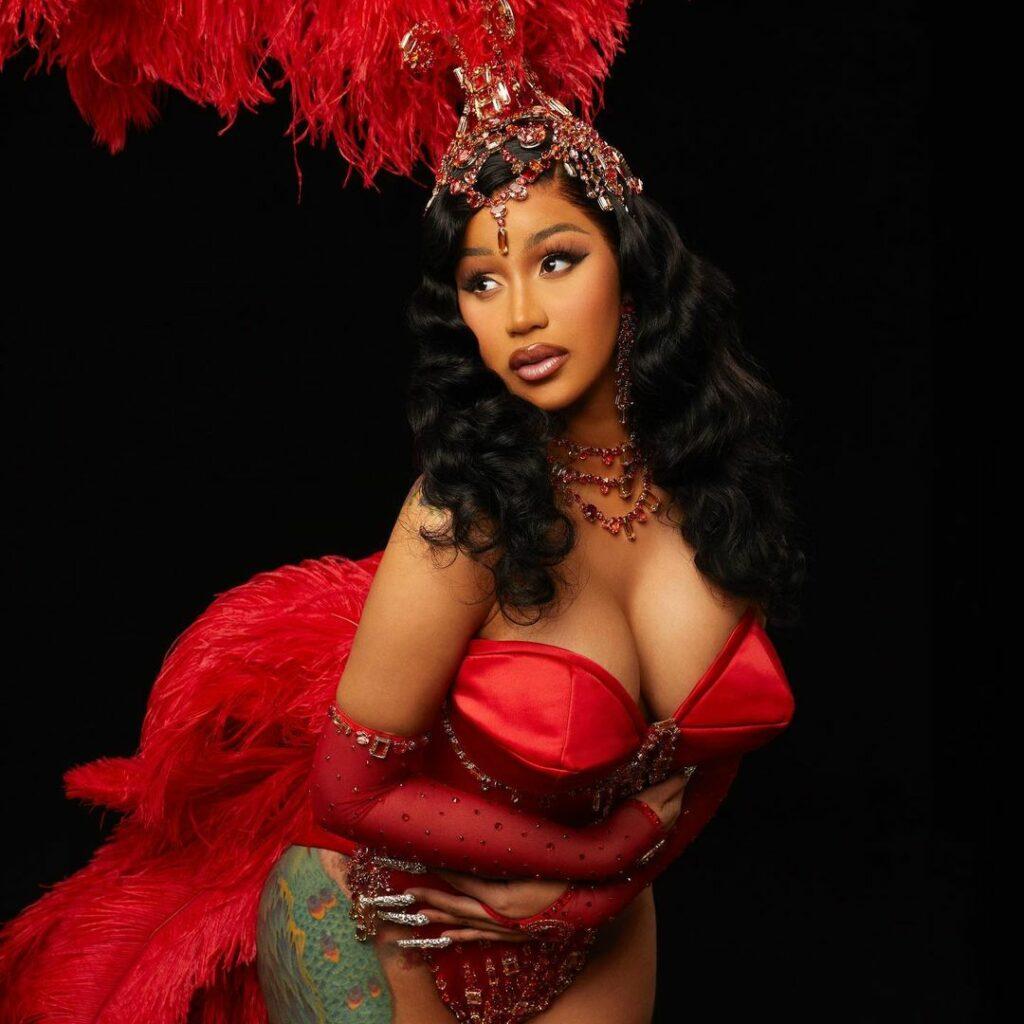 Cardi B let Instagram have a peek into her outfit on her birthday itself, October 12, with a series of snapshots of her posing in a red burlesque and looking hot AF.
She captioned the images, "Made it to 30 with 2 cribs, 6 whips, multiple properties, and bless kids."
Cardi B rocked a red one-piece outfit that showed off a mouth-watering amount of cleavage, along with a tiny waist, and ended high up on her legs. A feathered headdress and tail completed the look while sheer gloves and a garter added to the outfit. The rapper also wore her trademark dagger-like nails and rocked some rubies and diamonds on her neck, and ears as well as on the costume itself.
Many celebrities wished her on the post itself, with the likes of Bella Hadid, Teyana Taylor, Winnie Harlow, and Lizzo posting short but sweet messages.
The fans were no less, sending her sassy messages like:
"You look phenomenal! 😍 the entire world is looking for ya waist, cuz where??!!"
"Slay! It's giving blessed, success & happiness!"
Here go the rest of the stunning pics:
View this post on Instagram
Cardi B Had A 'Dirty Thirty' Party
Cardi B finally let her fans have a peek into her rather stunning 'Dirty Thirty' themed party, and it looked so out of this world, fans are wondering who to murder to get an invitation for the next.
The "Up" singer put up a video of the party, along with a caption, "Can't believe it's already been a week since my birthday party! Thank you to every single person who came out to celebrate especially all the fine-ass women who showed up in their sexy burlesque outfits."
She then also thanked Whip Shots, Vitamin Water and Shake Shack, "for making sure ppl were lit and fed lol."
The birthday girl finally added, "I still can't believe I'm 30 with two kids", with a mind-blown emoji.
Fans had plenty of messages for her:
"After all you been through and how hard you had to work to get here. ENJOY TF OUT OF YOUR LIFE."
"Wow that's wassup you look sexy hot. Girl your Bday was lit."
"oh good for you girl! Happy belated birthday blessings of abundance in all you desire Luv, being plenty & bountiful this next year's journey around the Sun!"
"That 40 club hit different lol you start deteriorating fast lol like that day it happens."
"It was beautiful! You are beautiful! I can't believe you're 30 with two kids either. It's been a ride!"
SCROLL down to see how dirty was her thirtieth!
In the meantime, one of her birthday gifts almost moved her to tears, but she didn't cry because "Imma gangster."
View this post on Instagram
All The Gorgeous Guests At The Dirty Thirty Party
The party happened at the Poppy nightclub in Los Angeles where the rapper arrived with her husband, Offset, who was dressed in a white suit with a red tie matching Cardi B's red burlesque outfit. Other guests included Chloe Bailey and her sister, Halle Bailey, who came dressed in glittery green and silver outfits.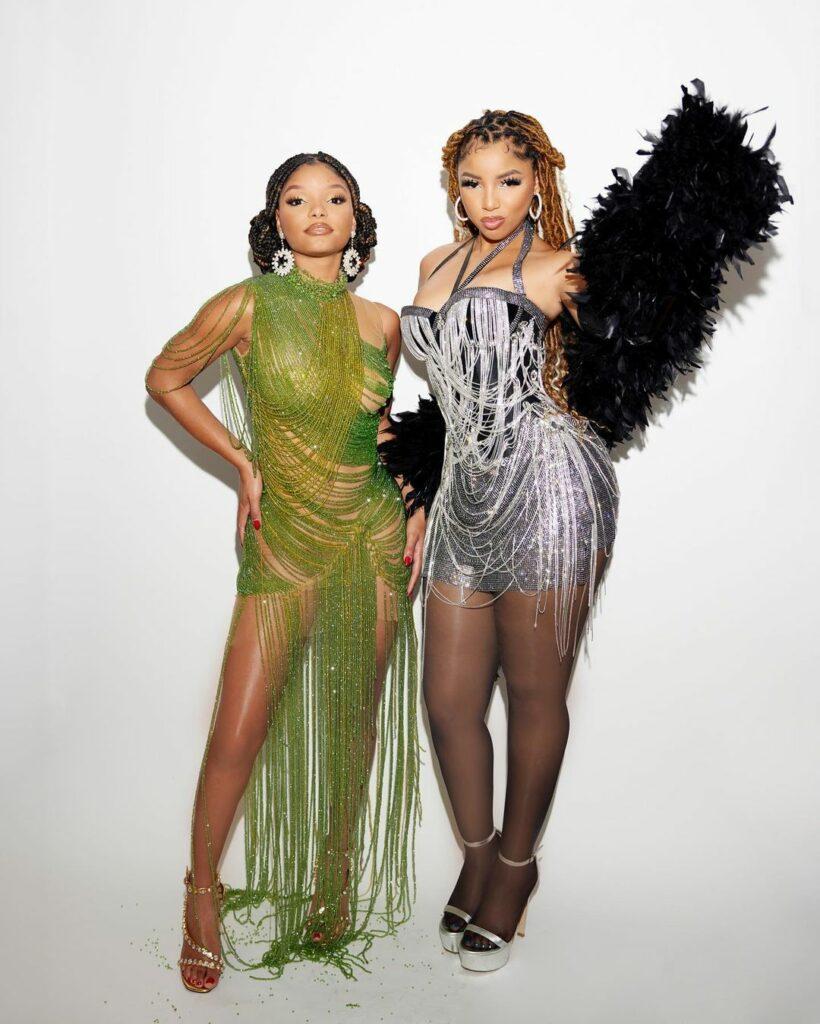 Jamie Foxx arrived in rather casual attire, although Ice Spice more than made up for any desultory appearances, arriving in a daring sheer bodysuit with thigh-high suede boots. Keenon Dequan Ray Jackson, aka YG, looked rather sharp in a white tank top with suspenders and patent leather loafers while Tiffany Haddish looked rather tame in a wild animal print blouse, black skinny jeans, and stilettos.
Here's goes the very dirty party!
View this post on Instagram