Lord, "Have Mercy!" Chloe Bailey drops another stunning post on IG. We just have one question; where's her shirt?
Chloe Bailey's Style Is Fearless
The singer has been coming out of her shell and exuding confidence that many had no idea she had in her! She has been daring in her music and it's showing in her personal style as well. Chloe suggested her followers "get a glue" in the caption alongside the photos of her stepping out in a plaid matching skirt set with a blazer.
Like many, the influencer was in Paris at the MiuMiu fashion show and obviously had to bring it with some sort of shocking element to her style. That shock was she had no shirt on underneath the blazer. 
Now don't go all crazy, she had a bra on so not too daring yet but, she certainly left little to the imagination. 
Chloe Bailey's Bra Top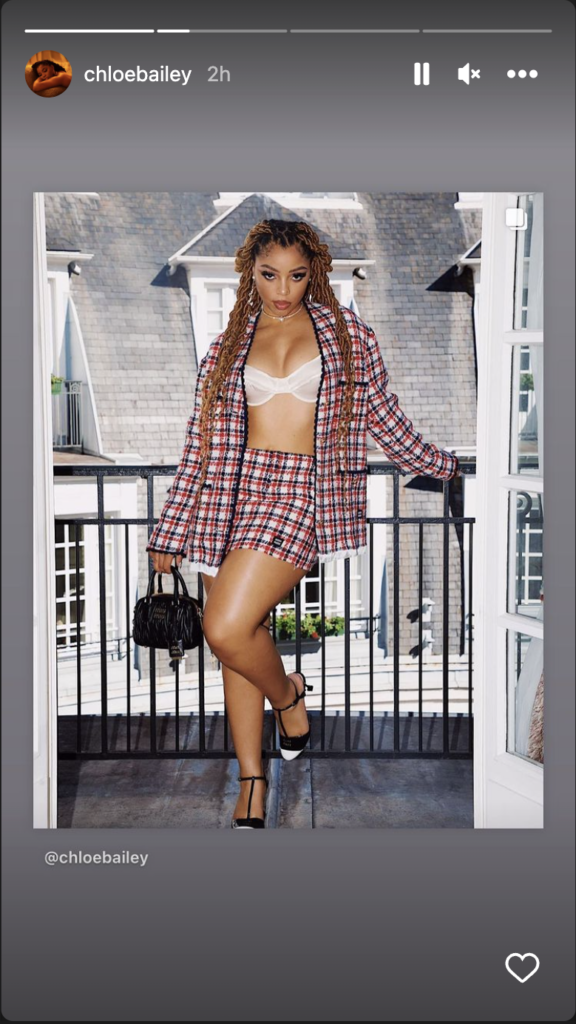 The singer made no mistake when she and her stylist put this one together. The white satin bra is giving innocence whereas, the red and black plaid is sexy and sultry.  Chloe shared a few angles of the outfit. 
One showed off just how short her mini skirt is, one high knee and that thing is bound to ride up! The "Treat Me" singer accessorized the outfit with a single pearl necklace and a pair of black and white kitten healings.
In one photo, the Grown-ish star is seen bending over to pose for photos with fans waiting outside, she makes sure to hold her jacket close because her breast were oil danger of slipping out of the balcony bra she paired it with. 
View this post on Instagram
Chloe Bailey's Second Daring Outfit This Week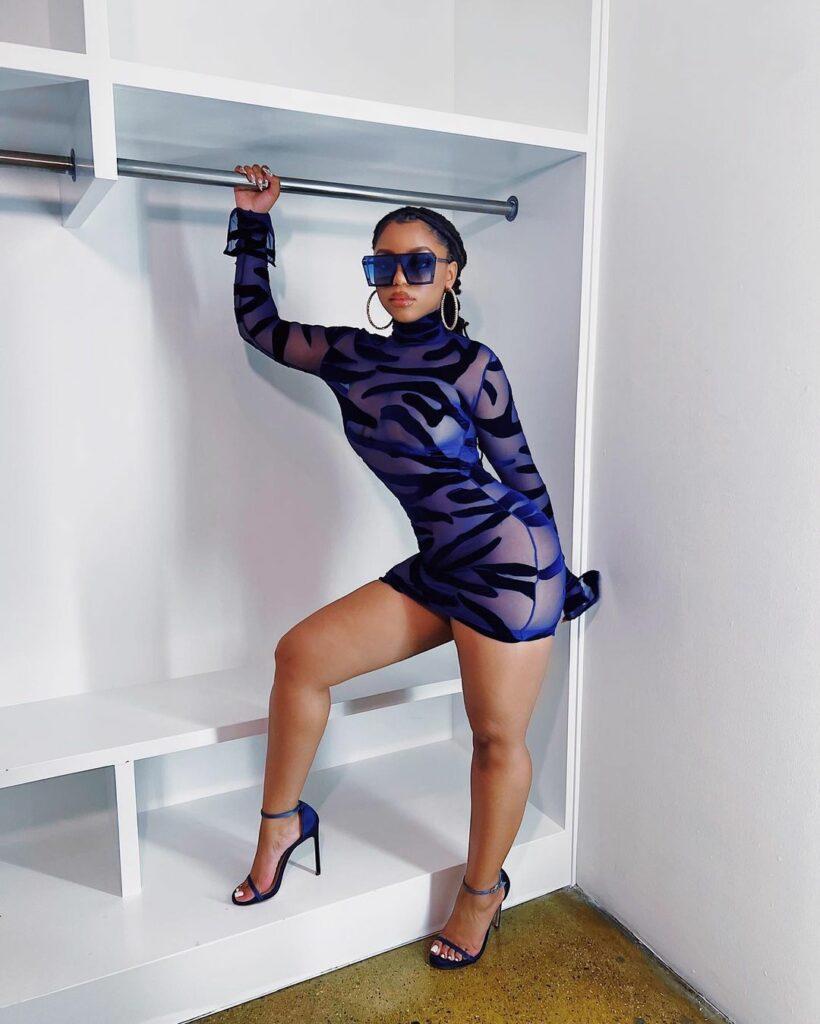 Chloe also started off her week on a really sexy note. She posted a photo of herself in a see-through catsuit. She captioned the photo, "Mood" and she isn't wrong. The photo is a whole vibe. 
Chloe subtly sticks her ass out and makes eyes at the camera. Her body is giving off hourglass vibes and her followers told her so. She was called everything from a "work of art" to a "baddie".
The 24-year-old recently spoke about accepting her body and being comfortable in her skin. When she first started experiencing fame she was a child and now she is attempting to shed that little girl image.
Chloe's parents apparently aren't too happy about her new sexier image, she alluded to this earlier this week when she mentioned in an interview that her relationship with her parents isn't as solid as it used to be. 
It clearly hasn't hindered the singer from moving forward with her new style. 
View this post on Instagram