Say it ain't so… we will DEFINITELY GO!
Blink 182 is going back on tour, but not only that, they've got an even bigger surprise.
For all the punk-rock millennials out there, today is your lucky day.
Travis Barker, Mark Hoppus and Tom DeLonge announced in a video message that the band is back together.
Blink 182 Is Getting Back Together!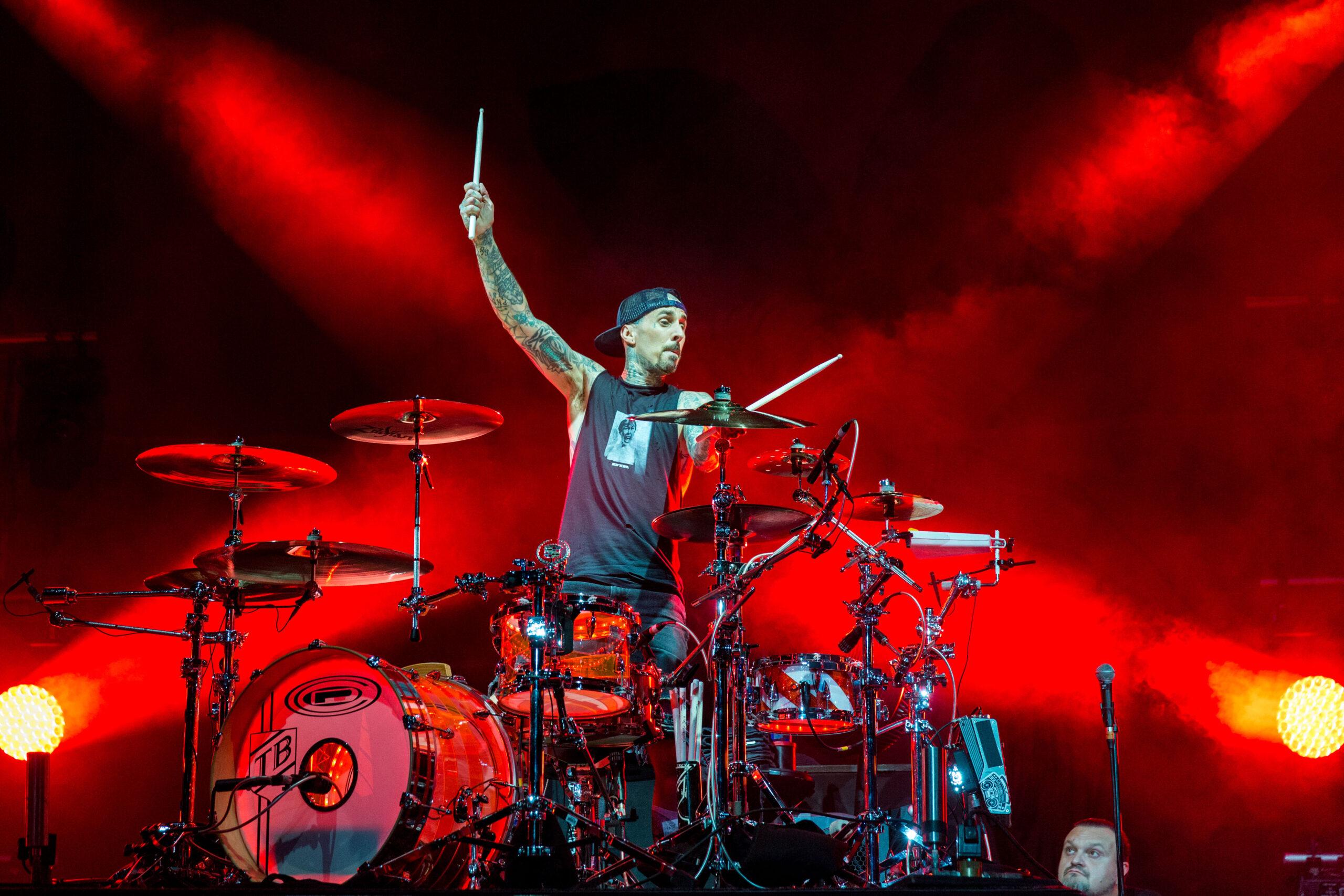 The video definitely was one big sexual innuendo.
Multiple people look at the camera talking about their hopes, dreams and desires for "them to come."
As the video comes to an end, a joyous "They're COMING," is belted out by every person featured in the video.
It cuts to Barker, Hoppus and DeLonge looking deadpan at the camera before it jumps to "Blink 182 Is Coming World Tour, New Album, New Song 'Edging' This Friday 10.14.22."
See The Hilarious Announcement!
We're coming. Tour's coming. Album's coming. Tom's coming. Tickets on sale Monday. New song "Edging" out Friday. https://t.co/lJmgXqI4ab pic.twitter.com/7y0ZoYTcQc

— blink-182 (@blink182) October 11, 2022
Yes, you read that right.
Not only are they reuniting for a brand-new world tour, they have a whole A** album COMING too!
Fans won't have to wait too long to hear the sweet, angsty vocals of Blink 182, because their new single, "Edging," will drop this Friday.
This is the first song from the group in 10 years.
Barker shared the news on Twitter by reposting the video with the caption, "We had to come !!!"

DeLonge also shared the exciting news tweeting, "We are back."
Blink 182's 2023/2024 World Tour will kick off on March 11th in Tijuana, Mexico and make its way to the US in May before heading across the pond to the UK in September.
They're COMING!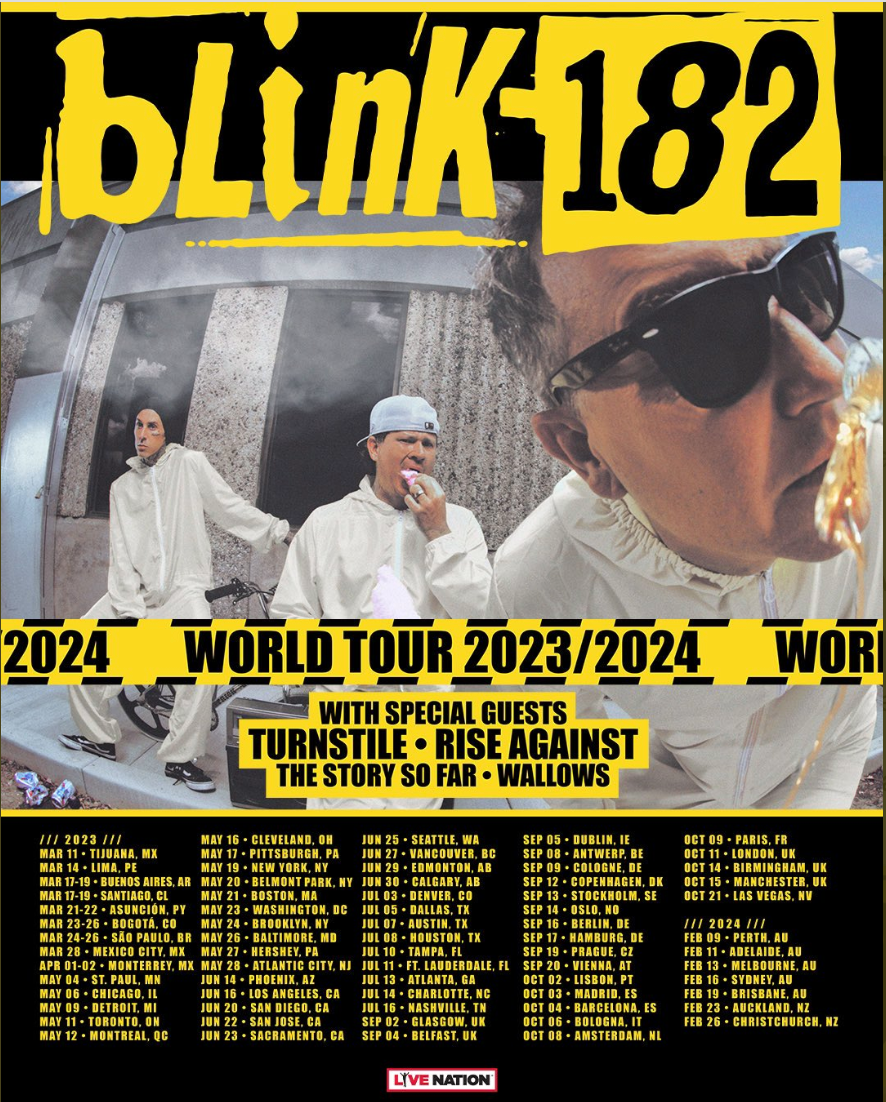 Tuesday morning "Blink 182" along with "Tom DeLonge" and "TOM IS BACK" were trending on Twitter.
The band first split in 2005 before reuniting four years later. Then in 2015, DeLonge tapped out for good and the band continued with Barker, Hoppus and temporarily Matt Skiba.
A lot has happened for each member of the group since they disbanded.
Barker was in a horrible plane crash in 2008 that left two of the four people onboard dead. He was one of two survivors.
He suffered severe burns to his body leaving him in the burn unit for months. He also had to get several surgeries. He also married one of the most talked about women in Hollywood, Kourtney Kardashian.
Travis Barker Married Kourtney Kardashian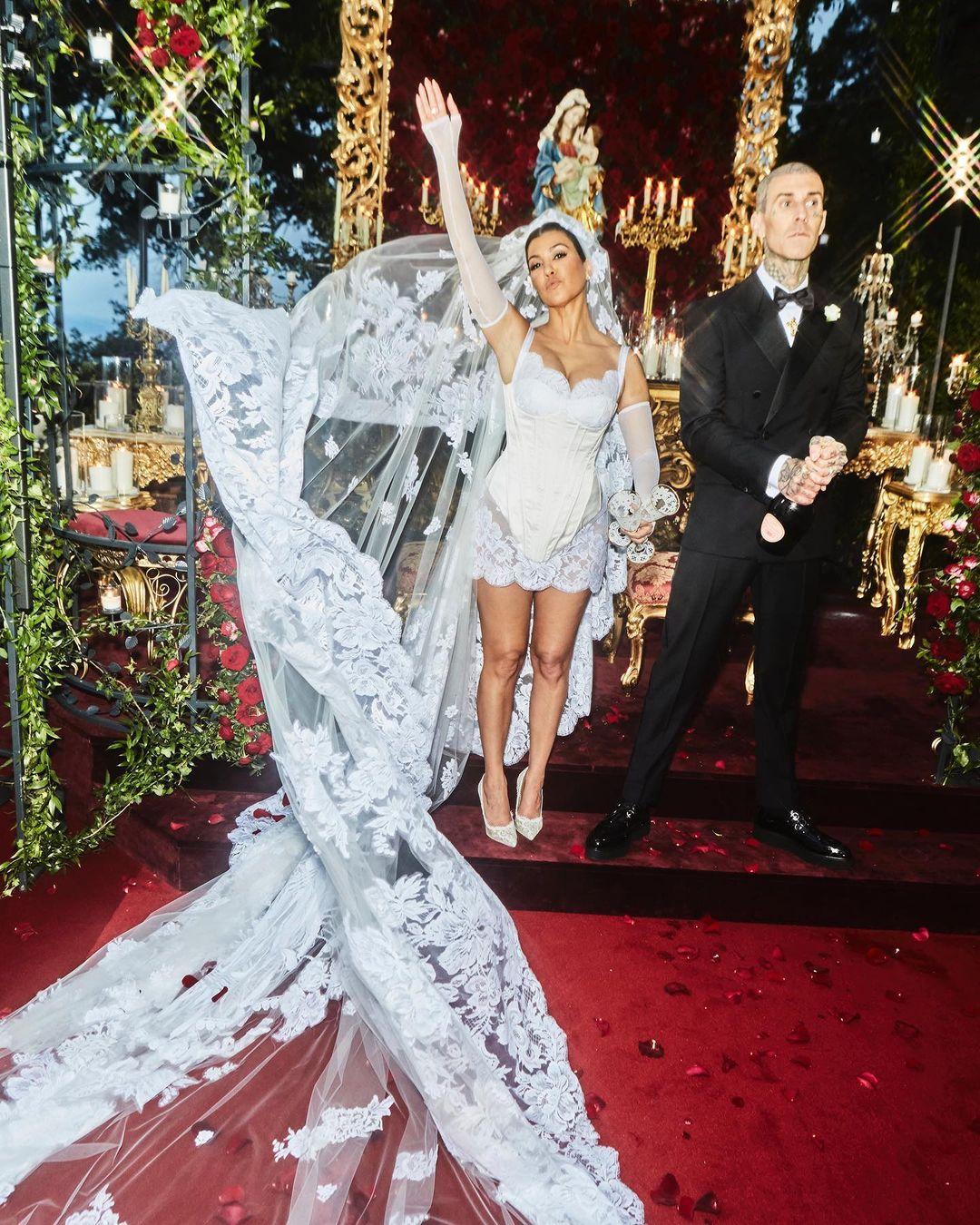 Hoppus was diagnosed with cancer in July 2021. He revealed on social media that he was undergoing treatment to diffuse large B-cell lymphoma, or DLBCL, a common type of non-Hodgkin lymphoma.
During a Q&A he said, "My classification is diffuse large B-cell lymphoma stage IV-A, which means, as I understand it, it's entered four parts of my body. I don't know how exactly they determine the four-part of it, but it's entered enough parts of my body that I'm stage IV, which I think is the highest that it goes. So, I'm stage IV-A."
In September 2021, Hoppus announced he was CANCER FREE.
View this post on Instagram
"Just saw my oncologist and I'm cancer free!! Thank you God and universe and friends and family and everyone who sent support and kindness and love," he wrote. "Still have to get scanned every six months and it'll take me until the end of the year to get back to normal but today is an amazing day and I feel so blessed. Can I get a W in the chat?"
As you can see, there is so much to celebrate today!