'Bachelor' alum Corinne Olympios is showing off her hot body, including some of her underboob, to fans in her latest Instagram post.
The 29-year-old isn't holding anything back from her 1.1 million Instagram followers.
Corinne Olympios Shows Off Underboob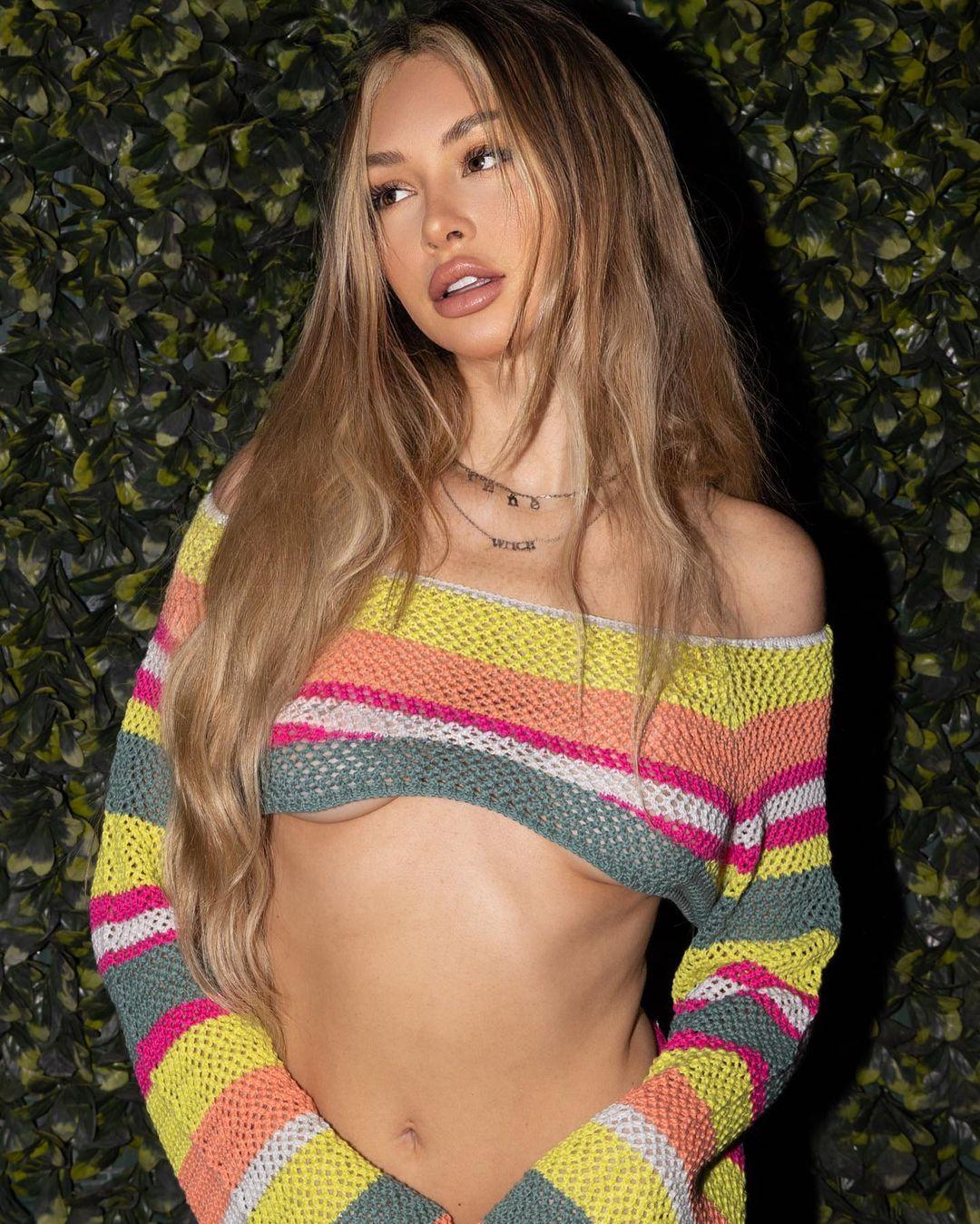 The "Bachelor" alum has been bringing the heat to social media as of late. Most recently, Olympios posted a photo showing off her flawless body and underboob.
She can be seen wearing a multi-colored striped crop top, which barely covers her chest. Her underboob is popping out of the skimpy shirt.
Olympios is currently in Miami, Florida, as she added her location and captioned the post, "Haters, hey 🙂 @FashionNova."
Fans instantly took to the post to comment their opinions. "Hot as always 🔥," one user wrote. Another said, "Stunning as Always!! 🔥🔥."
A third social media user commented, "Gorgeous baby doll."
Corinne Olympios and boyfriend Jerry Morris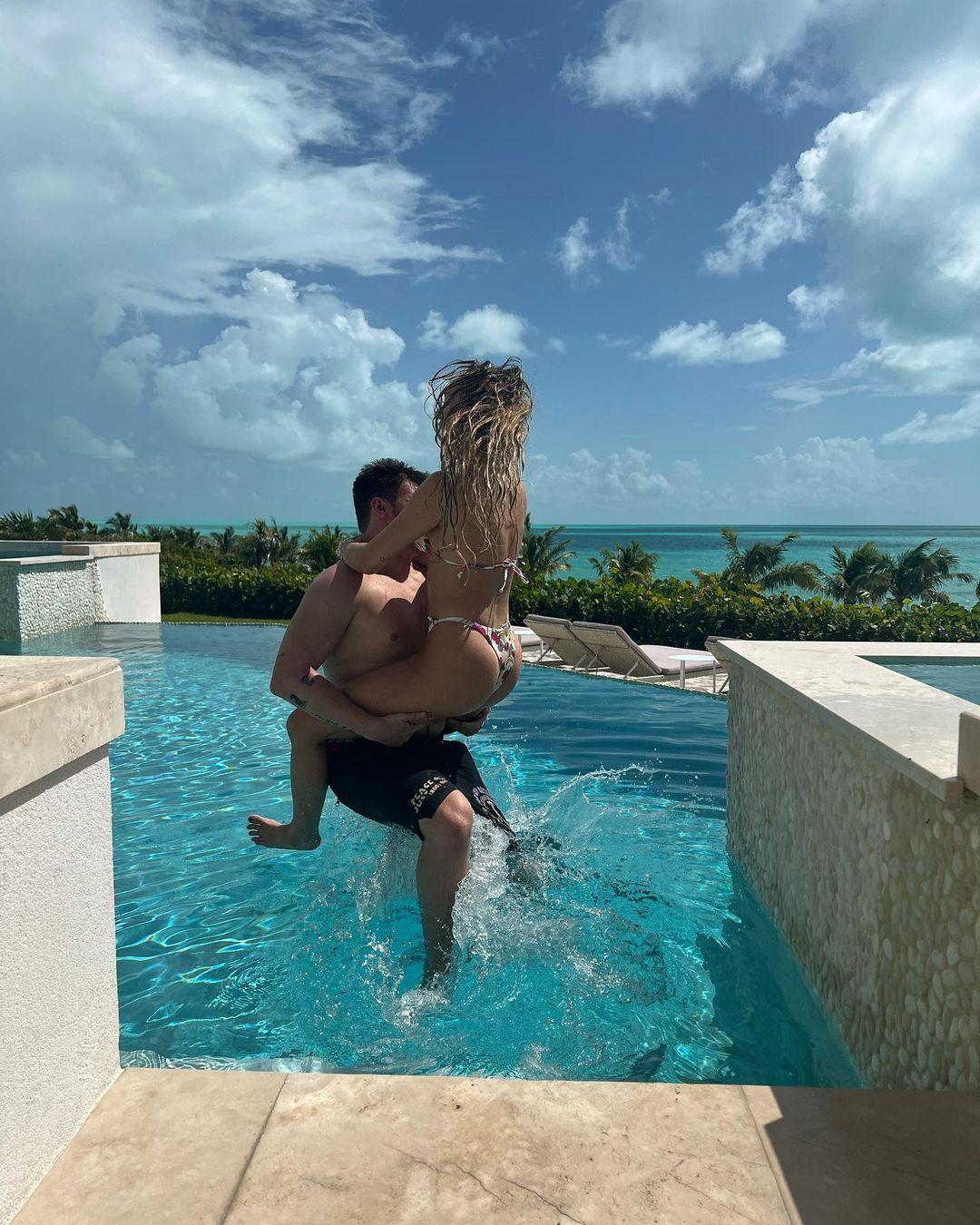 The "Bachelor" alum is currently dating Jerry Morris and it's safe to say the two are very happy. Olympios recently posted a series of photos to Instagram, sharing her and her boyfriend getting cuddly in the pool at Turks and Caicos.
The 29-year-old started dating Jerry Morris earlier this year. "Corinne Olympios is dating Jerry Morris and she's really happy with him and he treats her super well," the source told ET.
"Corinne has been dating Jerry and she's really happy. It's a new relationship, in the beginning stages, but she's really excited. He treats her amazing and she's optimistic, while enthusiastic to see how their relationship develops," a rep for Olympios added.
"Bachelor In Paradise" Sexual Assault Allegations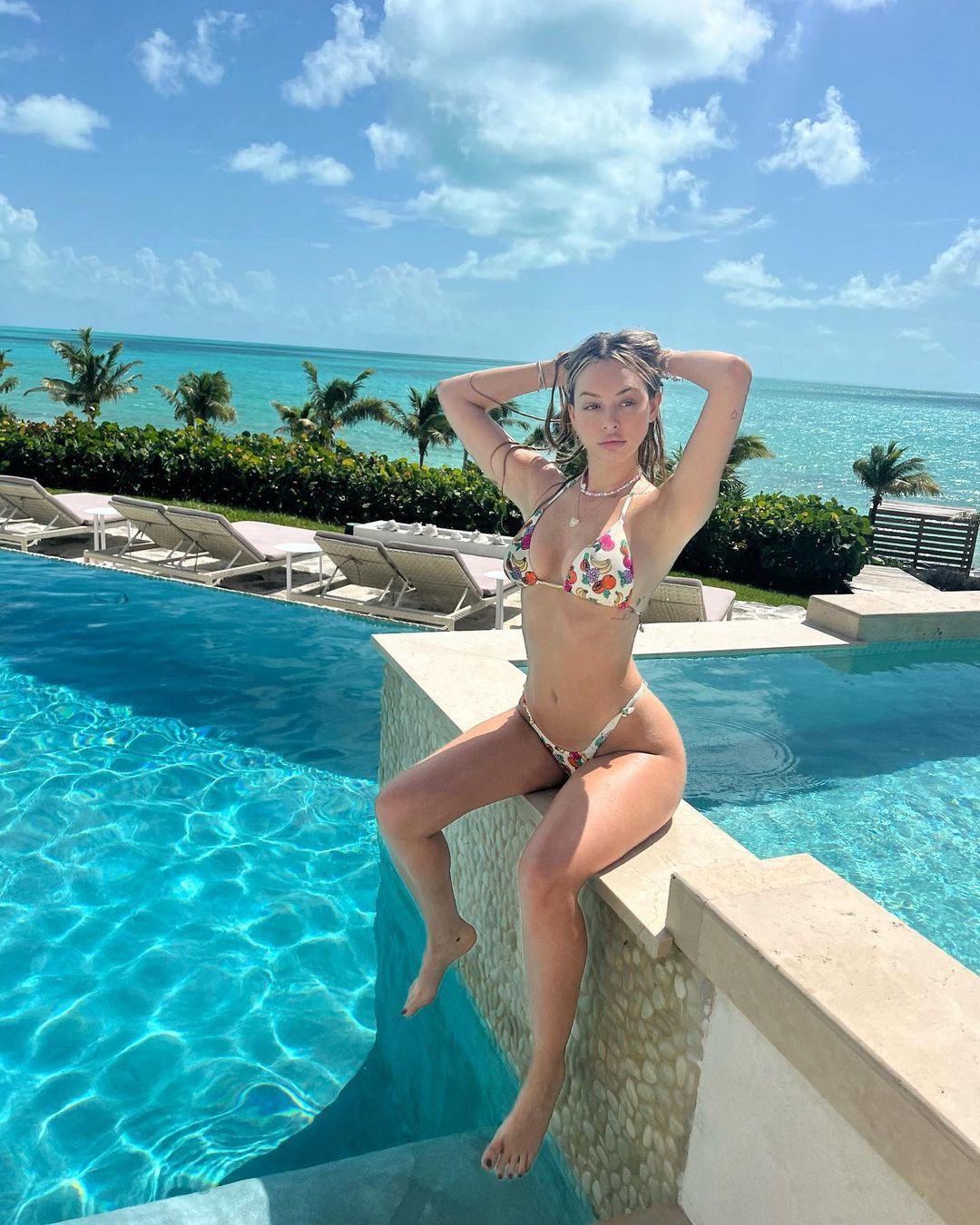 It's obvious Olympios is moving on from the sexual assault incident that took place during "Bachelor in Paradise" filming.
In 2017, "Bachelor in Paradise" filming was suspended when Warner Bros. launched an internal investigation into a sexual encounter between DeMario Jackson and Corinne Olympios.
At the time of the incident, Olympios released the following statement:
"I am a victim and have spent the last week trying to make sense of what happened on June 4. Although I have little memory of that night, something bad obviously took place, which I understand is why production on the show has now been suspended and a producer on the show has filed a complaint against the production."
Unfortunately, Olympios received a lot of backlash when she referred to herself as a "victim."
"At that point in time, I saw myself as a victim of having something this serious happen to you and have the media paint you a certain way that you know you aren't and having all these people make their judgments and comments and they don't even know what happened or went on," she said in another statement. "That's what I'm a victim of. I never meant that I was a victim of DeMario. I strongly believe he had no bad intentions at all. It was all good. It was unfortunate that no one really knew how intoxicated I actually was at the time."