Paris Jackson shows off some skin in her see-through nightie!
The second child and only daughter of Michael Jackson and Debbie Rowe stunned her 4 million Instagram followers with a smoking-hot update. Paris' post, which was published a few hours ago, showed her rocking a nightie that revealed her braless assets.
In Something Revealing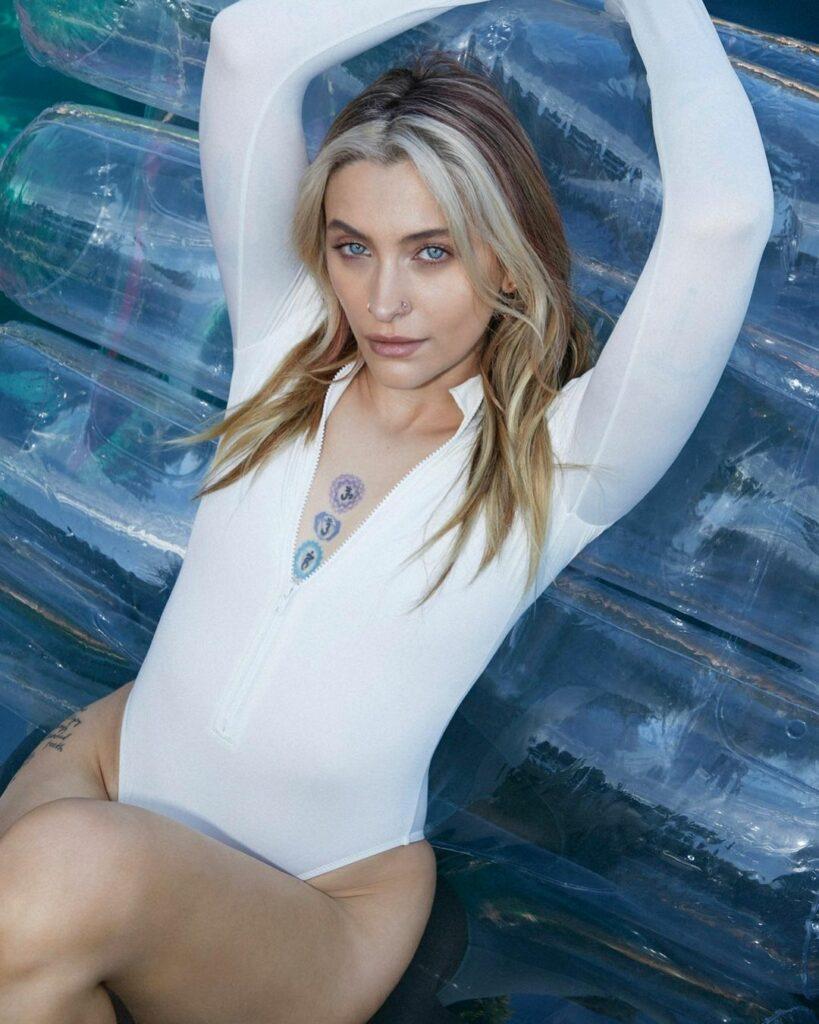 The 24-year-old rocked sexy cream-colored nightwear that proved to be quite revealing. It looked like a dress, seemingly made of sheer fabric. The upper part was adorned with lace detailing, and the see-through portion exposed her bare chest and nipple ring, which Paris gladly showed off on camera. Its plunging neckline was sure to turn even more heads, as it exposed an ample amount of her décolletage that proved impossible to be ignored. The thin straps that clung to her shoulders for support accentuated her slender arms.
Striking A Pose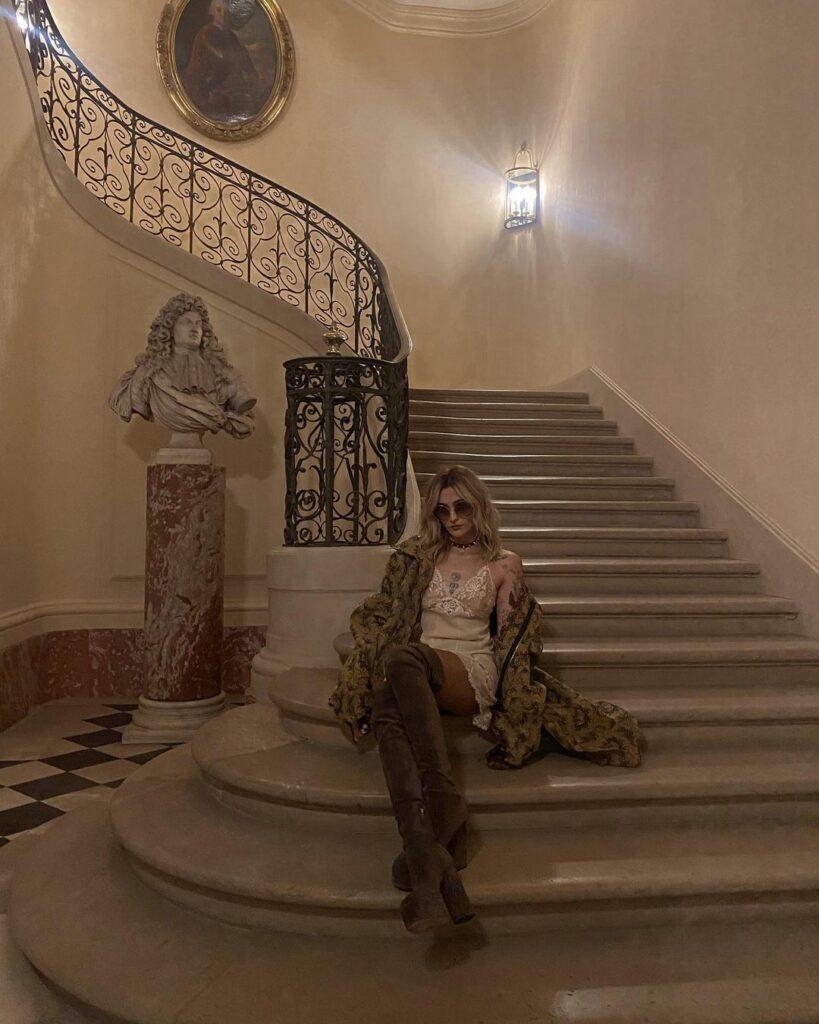 The lower half of Paris' nightie featured a short length and posed the serious threat of a wardrobe malfunction had she not been careful with her posing. It clung to her killer curves in all of the right ways, just barely grazing her upper thigh to offer a glimpse of her toned pins.
Paris also wore a beige coat with a floral design, which she left draping halfway off her shoulders. She completed her look with a pair of brown velvet over-the-knee-high boots with heels that boosted her height.
Baring It All?
The "Sex Appeal" star parted her blond locks in the center and styled them in loose curls. For accessories, she opted for a brown leather choker with spikes, a chain necklace, and a dainty one from Dior. Paris also sported dangling earrings and sunglasses.
The socialite and model took pictures of herself while lounging on a dark brown leather couch. She confidently showcased her nipple ring in one image, while taking a selfie. In another shot, Paris posed along the bottoms of the stairs with her thighs closed and legs angled slightly to the side. She leaned back and appeared to be looking straight into the lens. The last photo showed Paris holding a book by photographer Steven Klein.
"Bones sinking like stones," Paris wrote in the caption.
Fans Praise Paris Jackson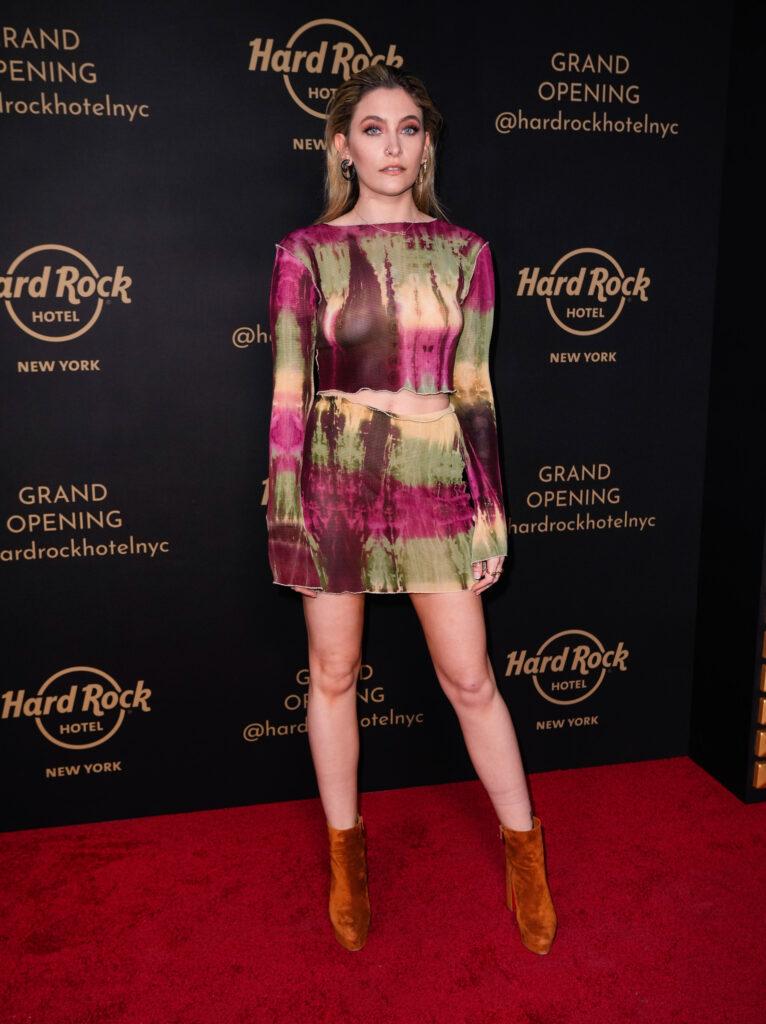 The new addition to her feed was a big hit with her fans. Within only seven hours of going live, the post has racked up more than 119,000 likes and over a thousand comments. Many of her admirers took to the comments section to shower her with messages that were mostly compliments. Some others were left speechless by the sheer display of skin and went with a combination of emojis to express their thoughts.
"These are an entire story love themmmm," one wrote.
"What a piece of work of art in motion," remarked another commenter, adding a fire emoji at the end of the text.
Opening Up About Her Mental Health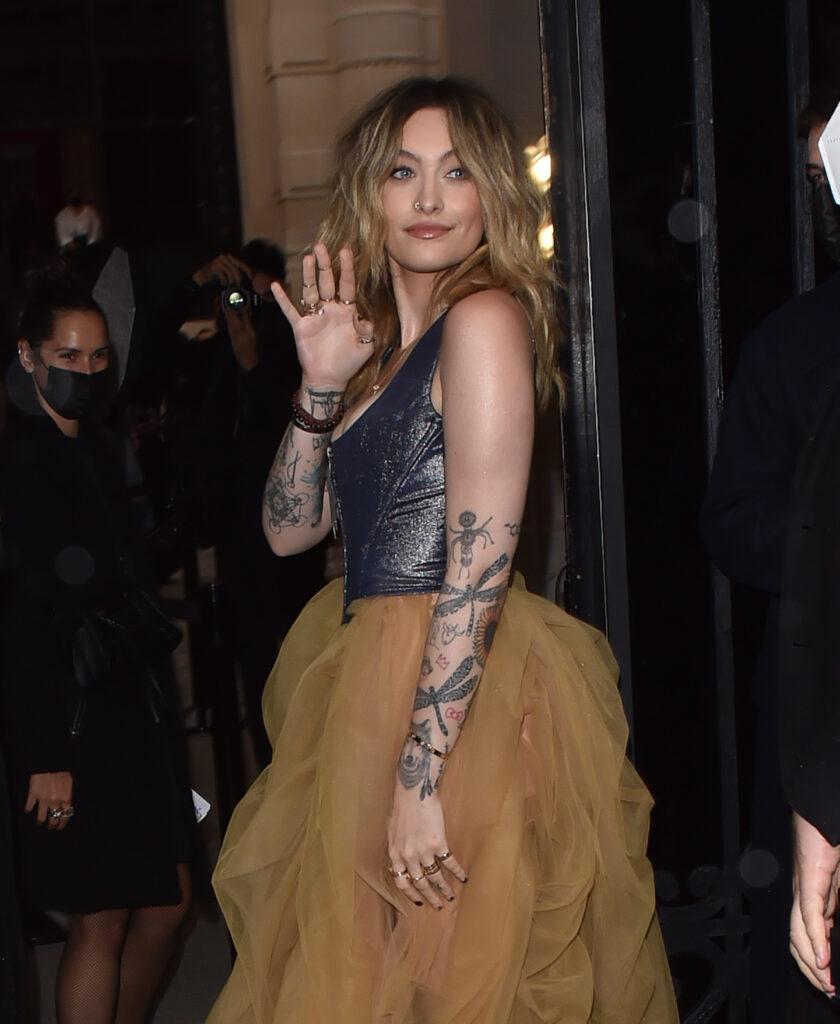 In August, Paris made headlines for speaking out about her mental health battle that almost ended her life.
During an appearance on Red Table Talk with Willow Smith, she opened up about former suicide attempts. She opened up about her grief, anxiety, depression, and even self-harm following the death of her famous dad. Recently, Paris has been in a better place.
"When I look in the mirror, I don't hate what I see anymore, and I've grown into self-love…I try to treat myself kindly," Paris told Spin magazine. "I have some bad days where I'm not as kind to myself as I would like to be…I don't do anything perfectly, but I try to progress daily."