Kourtney Kardashian and her 10-year-old daughter Penelope have a strong bond. On a recent episode of "Dear Media's Not Skinny But Not Fat" podcast, the Lemme founder talked about how Penelope is still co-sleeping with her.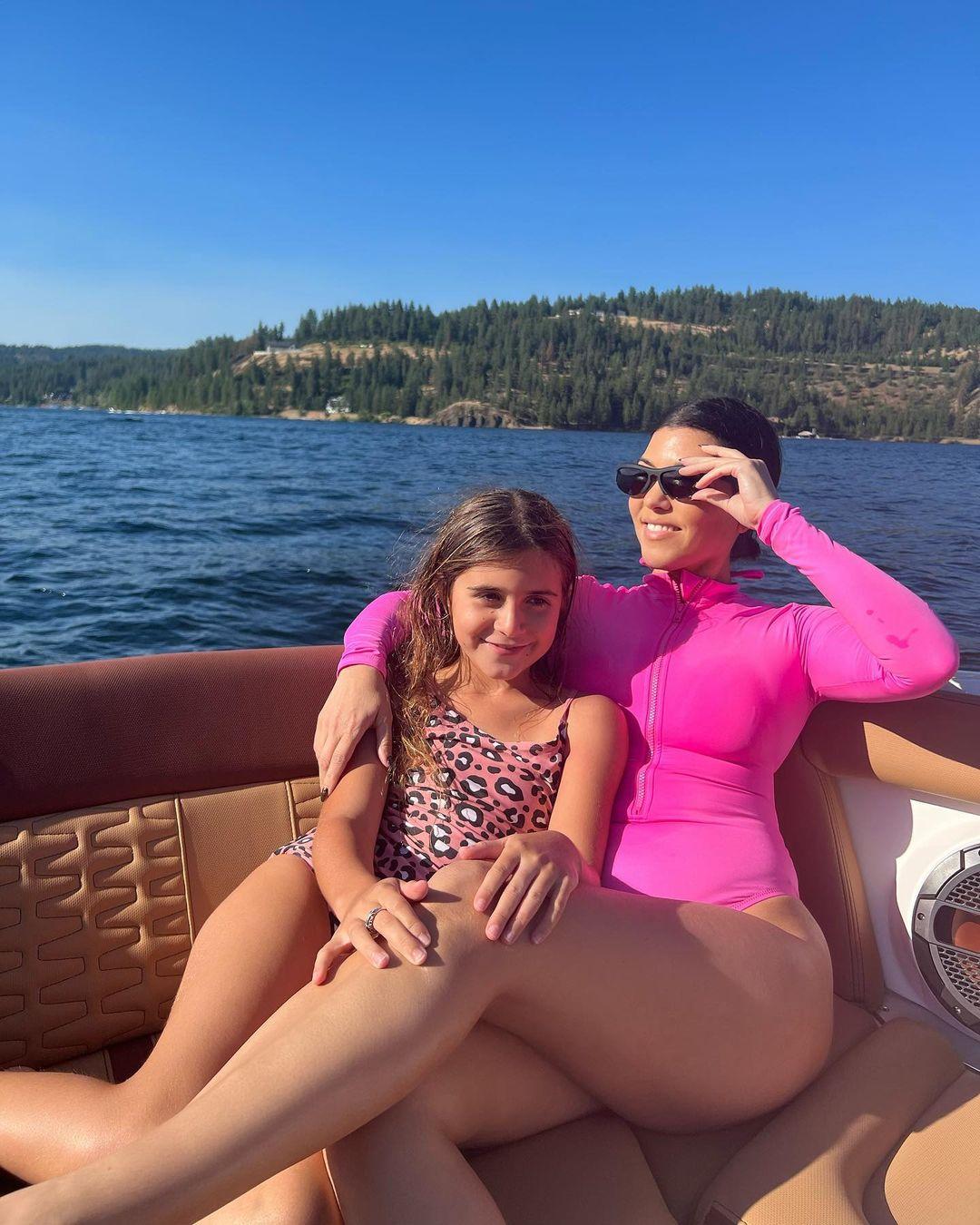 Kourtney Kardashian Has Co-Slept With Penelope Since Birth
"She's slept with me every day since she was born and pretty much still does unless she has a friend sleep over or unless she leaves me to go sleep at Travis' or Auntie Koko's or Auntie Kiki's," Kardashian explained. The 43-year-old mom of three added, "we've spent so much time together and spend so much time together and I just, I don't worry about her."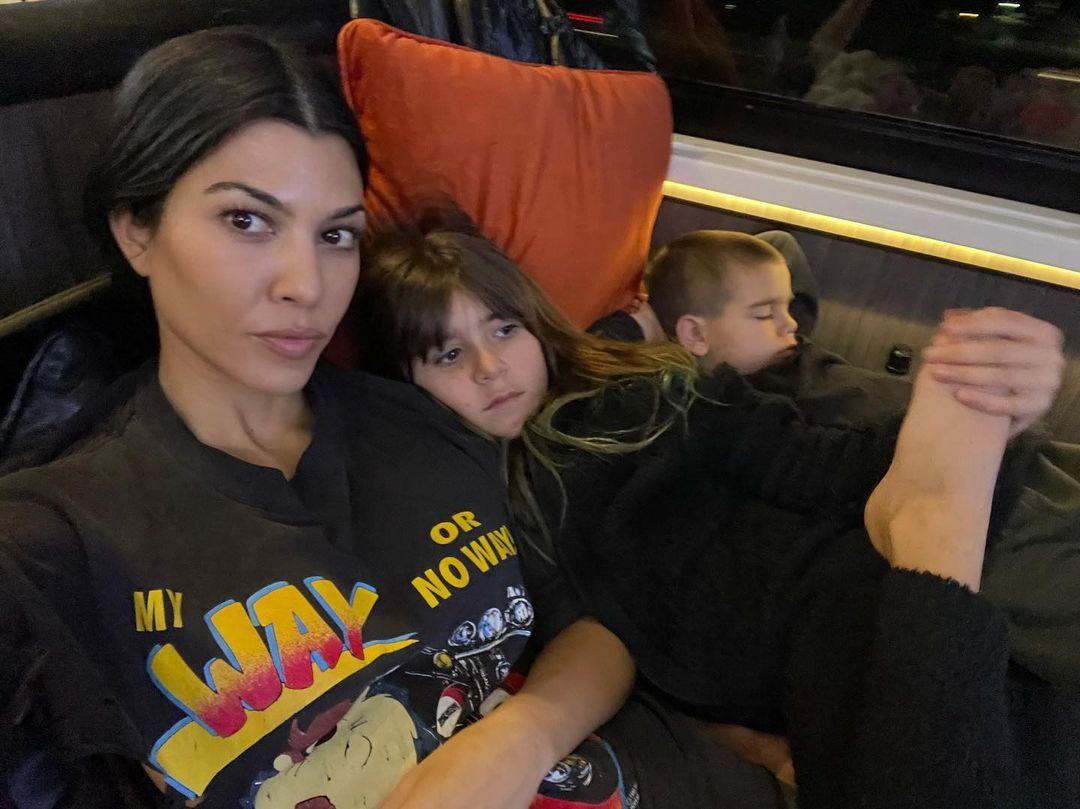 The mother-daughter team are often seen together on social media dancing, posing and having a good time. In one TikTok video on Kardashian's page, the two are seen dancing. And in a video on a joint page for the two, they are seen doing various TikTok trends. Between their two accounts, they have a combined 10.6 million followers.
Penelope recently narrated a TikTok video about the Lemme event she attended with her mom. In the video she is seen sliding into a ball pit, dancing, checking out all the delectable desserts and having a fun time at the event.
Kourtney Kardashian And Travis Barker Haven't Blended Households Just Yet
In addition to Penelope, Kardashian is also mom to two sons, Mason, 12, and Reign, 7, with ex-husband Scott Disick. Her husband, Travis Barker of Blink-182, is dad to Landon, 18, and Alabama, 16 with ex Shanna Moakler. And while the two got married in May, they still aren't living together full time. During the podcast, Kardashian said they are "in the place where we're figuring out how to blend our households and our kids." "We're getting those things in place. We do family dinner every Sunday night, all the kids, at his house," she explained.
She also said that when everyone is ready, there will be a joint house for all. "We want our kids to also feel really comfortable and they've both lived in their homes their whole lives, for the most part. They each have their rooms, and we are a block away," she said. "So it's kind of a special time that we are like, 'What a cool time.'"
Kardashian also explained that the family has "routines within our house." "When the kids are at their dad's house, I stay at his house," she said. "There's still nights where we'll stay at each other's houses in between, but I get up at six in the morning and I carpool every morning and then I go straight to his house and have matcha."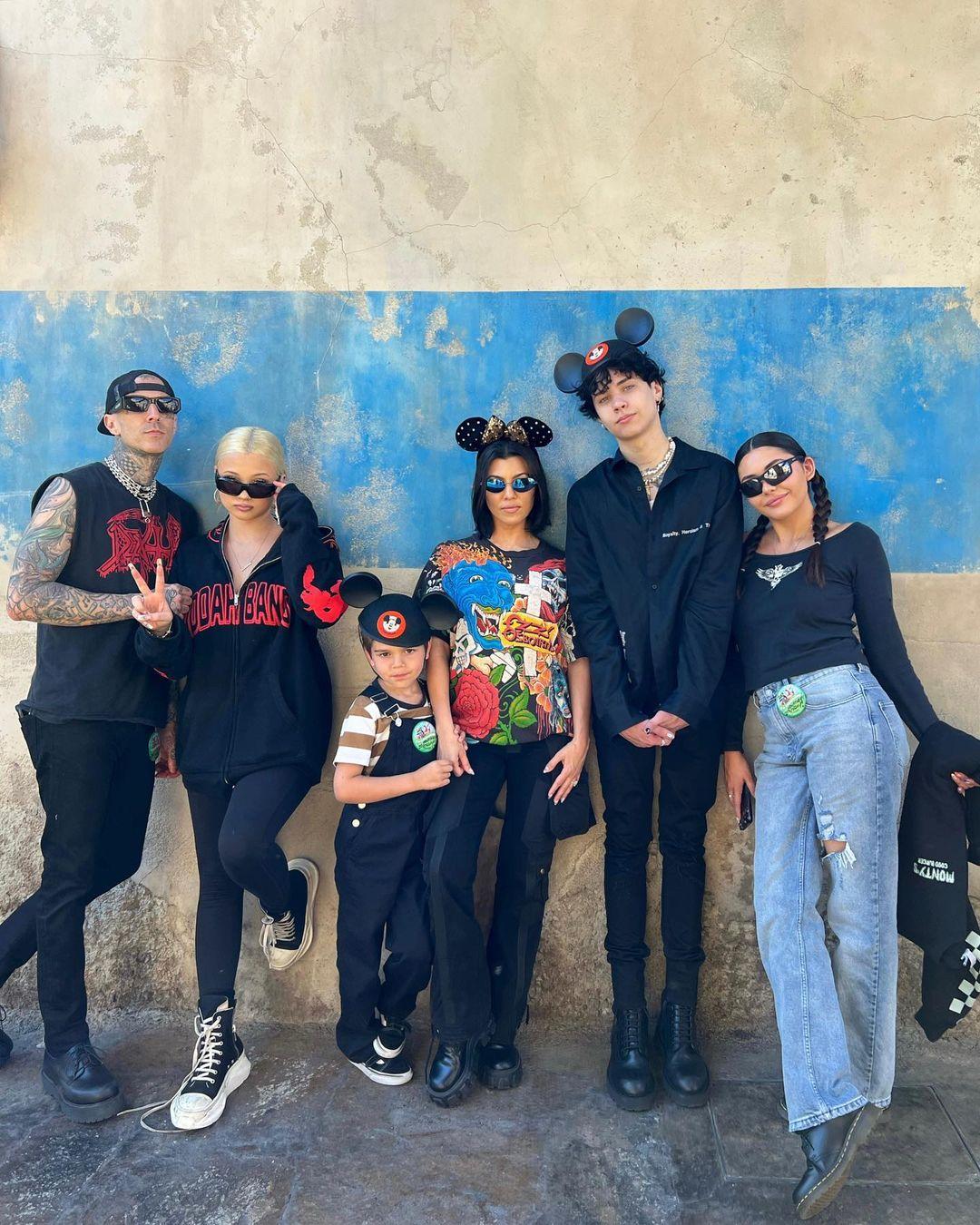 Kourtney Kardashian Posted About Her Fall Happiness
The busy couple is often seen with all the kids on their social media pages. Kardashian recently posted on Instagram about back-to-school night, carpooling and fall vibes with a carousel of photos illustrating her caption, "There's just something about fall, back-to-school night, bed times, carpool mornings, tea and movies in bed, football games, pumpkins, my good morning song to wake everyone up, that makes me so happy!"
Barker commented on the post with, "You make me so happy." Other comments included, "Mom & Dad doing regular parent things 🖤 I love to see that bond and totally why you guys work so well," "You should have loved Travis sooner! You being you and in love is what we have been living for! ❤️❤️❤️," "Love fall for those reasons… it's a mommas season ❤️❤️❤️," and many others.