Actor Ryan Grantham, 24, known for his roles in "Diary of a Wimpy Kid" (2010) and "Riverdale" (2019), is facing life in prison after pleading guilty in March 2020 for killing his mother, Barbara Waite.
Because of the actor's age and size, Grantham and his lawyer are worried the actor will be abused and brutalized while in prison.
Ryan Grantham At Risk of Being Brutalized In Jail
The "Riverdale" actor was sentenced to life in prison last week, but he fears his time behind bars could be bad. Grantham's lawyer, Chris Johnson, spoke out and said they both fear Grantham is at risk of being brutalized, or worse.
Because the 24-year-old is small in stature and slim in his build, he could pass for a teenager. He is 5'2″ and weighs about 100 lbs, and looks just like the delicate and petite characters he's played in movies and on TV such as in "Diary of a Wimpy Kid" (2010) and "Riverdale" (2019).
According to TMZ, Johnson is concerned his client could be "physically, psychologically and sexually intimidated" if he spends his time locked up in a max security prison. He says his age, size and mental state needs to be considered by prison officials because "anyone with eyes can see he simply wouldn't fare well."
Ryan Grantham Pleads Guilty To Murdering His Mother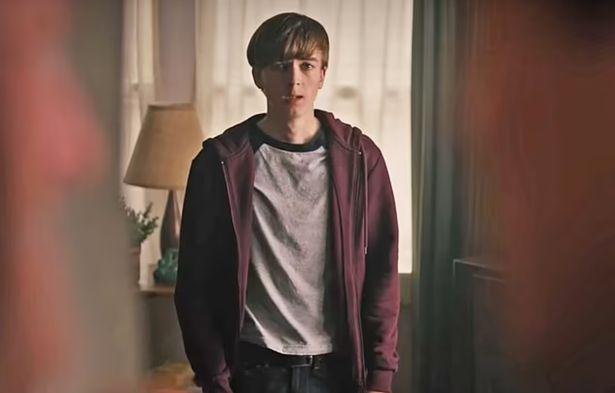 Ryan Grantham is known for his roles in films such as "Diary of a Wimpy Kid" (2010) and "The Imaginarium of Doctor Parnassus" (2009). He also starred in an episode of "Riverdale" (2019)'s fourth season and appeared in other CW shows including "Supernatural" and "iZombie."
In March 2020, the actor pled guilty to the second-degree murder of his own mother and admitted to also having plans to kill Canadian Prime Minister Justin Trudeau. He was 21 years old at the time of the murder.
At the time, reports stated Grantham had rehearsed the shooting and even took videos of himself practicing. There was also footage from the hours following the murder of Barbara Waite, showing the actor confessing to shooting his mother and then panning to his mother's dead body. She was shot in the head with a .22 rifle as she played piano.
Following the murder, the "Diary of a Whimpy Kid" actor covered his mother's body with a sheet, arranged lit candles around her, and hung a rosary from the piano. He then allegedly loaded his car with three guns, ammunition, 12 Molotov cocktails, camping supplies and a map with directions to Rideau Cottage, which is where the Canadian Prime Minister lived. However, Grantham never made it to Trudeau's residence because he decided to turn himself into Vancouver police headquarters.
Reports stated that Grantham made the decision to kill his mother because he wanted "to spare her from seeing the violence he intended to commit."
Last week, Ryan Grantham faced the British Columbia Supreme Court in Vancouver where he received a life sentence in prison. The 24-year-old actor won't be eligible for parole for 14 years.
If you or someone you know needs mental health help, text "STRENGTH" to the Crisis Text Line at 741-741 to be connected to a certified crisis counselor.