Steve Irwin, also known as "The Crocodile Hunter," is living on through memories of his family. Bindi and Robert Irwin posted loving tributes to their father on the 16th anniversary of his death, which also happened to be Australian Father's Day.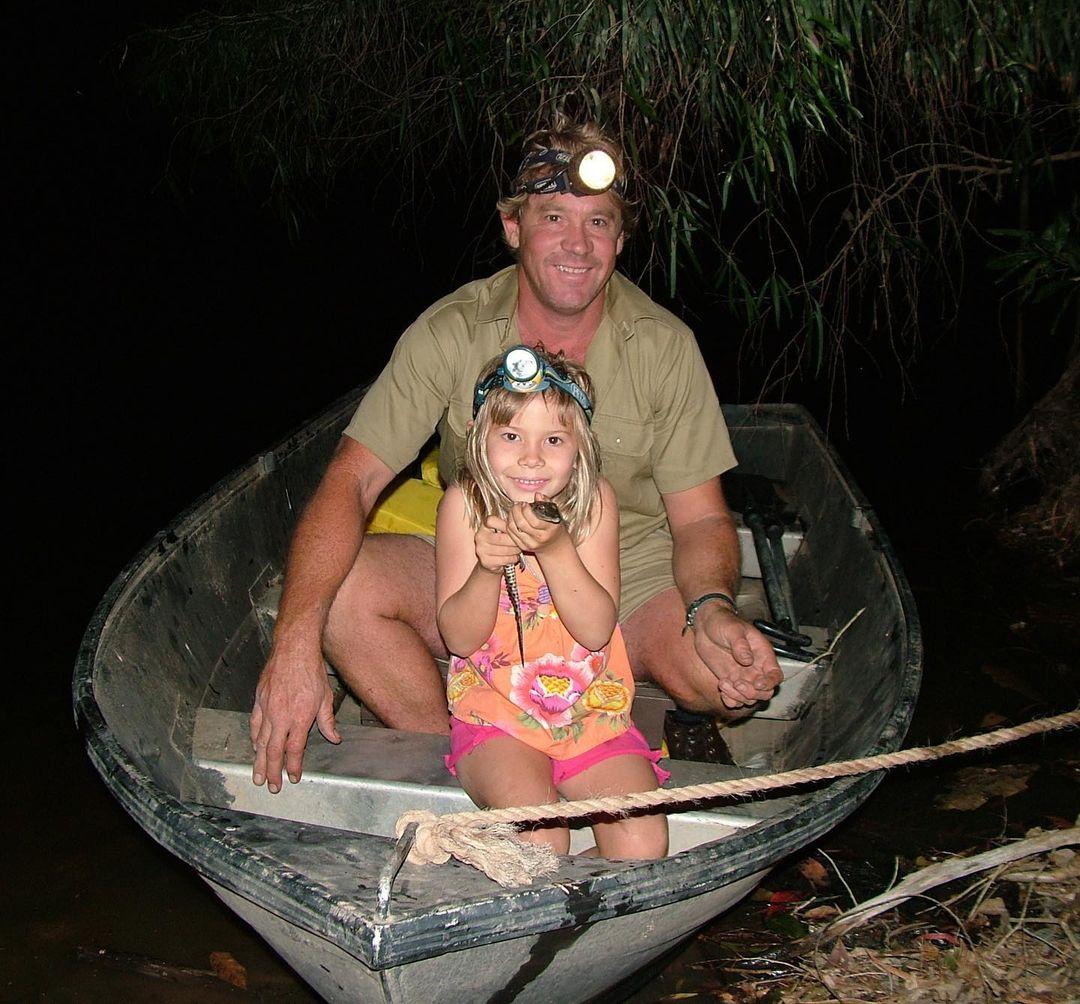 Keeping "Grandpa Crocodile" Alive In Spirit And In Memories
Bindi, 24, posted a throwback pic of the father/daughter team captioned, "Grandpa Crocodile, I know you would've been the most incredible grandfather because you were such an extraordinary dad. Thank you for being an amazing guardian angel for Grace." Followers added their thoughts about the tribute in the comment section.
"He gave this world such a gift by sharing his life with us. I'm sure Grace will think of him as a superhero as she grows and she'll be right. He was extraordinary and so are you ❤️"
"So beautiful, your beloved Dad lives through your Glorious Daughter and she is seeing life through his eyes. 🌟Bless all you Wildlife Heroes, kisses for extraordinary GraceLove 🙏"
"He is so very proud of you and the life that you have created, but especially because of the kind of parent you are. You had the best for an example!"
"I will never forget the shock of him being gone. It just didn't seem real. I'm so glad his amazing legacy lives on through your family. ❤️"
"I still watch his show on YouTube. He was an extraordinary human being with a huge heart and love and passion for everyone and everything around him"
Grace Loves Bunny And Grandpa Crocodile
A pinned post on Bindi's Instagram page, which was originally posted about a week ago, shows her daughter Grace, 17 months, looking at a mural of her grandparents holding a koala captioned, "Tears in my eyes as I share this video. We call my mum and dad, Bunny and Grandpa Crocodile with Grace. She loves them (and koalas) dearly. On every zoo walk, she searches for pictures of her grandparents and it is beyond beautiful. ❤️"
View this post on Instagram
Robert's Tribute Focused On Australian Father's Day
Bindi's younger brother Robert, 18, also shared a moving tribute to his late father on his Instagram page. He captioned the throwback pic of him with his dad, "It's Father's Day today in Australia, and I am sending my love to those who are missing their dad today. I cherish all the good times with my dad and feel grateful to be able to keep his memory and legacy alive ❤️" Comments on his post were supportive and loving. 
"And what a beautiful legacy! 💙"
"No doubt, he's smiling with pride as he watches over you all! ♥️"
"He'd be so proud of everything you're doing to keep his mission going! 💙"
"Sending you such a warm hug, kiddo. You have such a good heart and head on your shoulders. Keep chasing every dream and passion with gusto! I know you hear this all the time, but kid, your dad has got the proudest grin on his face as he watches over you and watches you grow. No matter what you do, whatever avenue you take in life, he'd be so proud of you, dear heart."
"You certainly have kept his legacy alive…I was watching animal planet with my 3 kids today and telling them about your dads story"
"I see so much of your dad in you, Robert. Your father would have been so proud of you 🥰🌹❤❤🙏🙏🙏🙏🙏"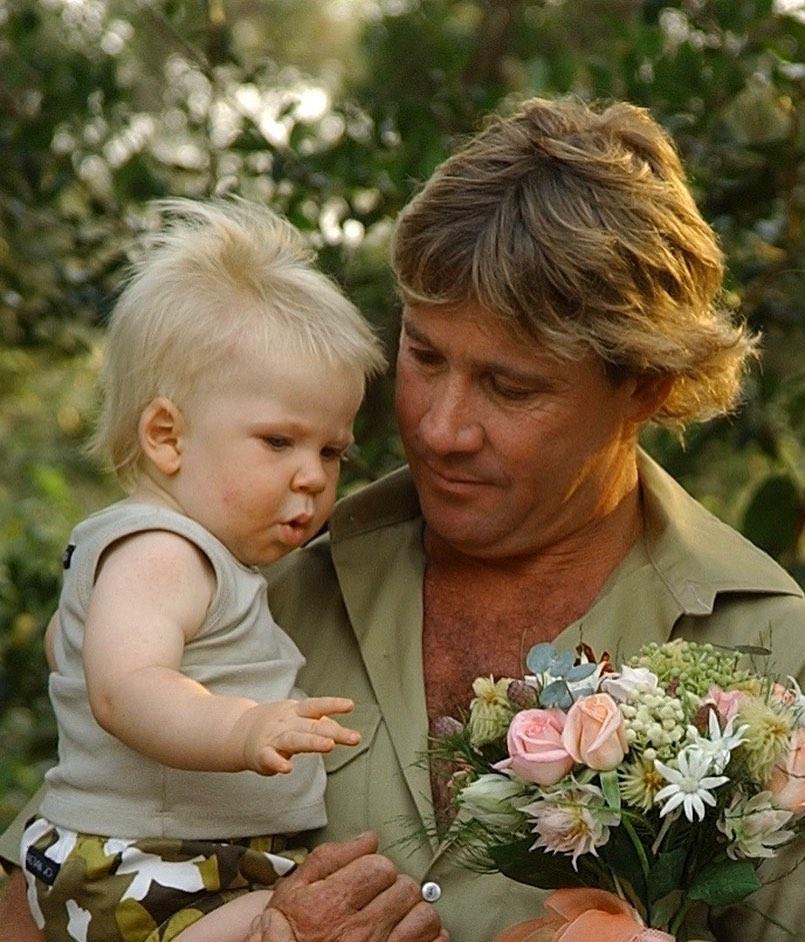 Bindi's Daughter Is Named After Family, Including Steve
Steve died at age 44 after being fatally stung by a stingray in 2006. Bindi and her husband Chandler Powell named their daughter Grace Warrior Irwin Powell for a special reason. "Grace is named after my great-grandmother, and relatives in Chandler's family dating back to the 1700's. Her middle names, Warrior Irwin, are a tribute to my dad and his legacy as the most incredible Wildlife Warrior," Bindi previously wrote on Instagram. "Her last name is Powell, and she already has such a kind soul just like her dad."