Demi Rose wears the shortest skirt to a helicopter ride!
The English model has been keeping things heated on her Instagram page lately with plenty of sultry new photos and videos, and her latest post over the weekend was no different. In the flirty share, Demi posed in an outfit that featured sheer stockings and her super short skirt that left little to the imagination.
Flashing Her World-Famous Curves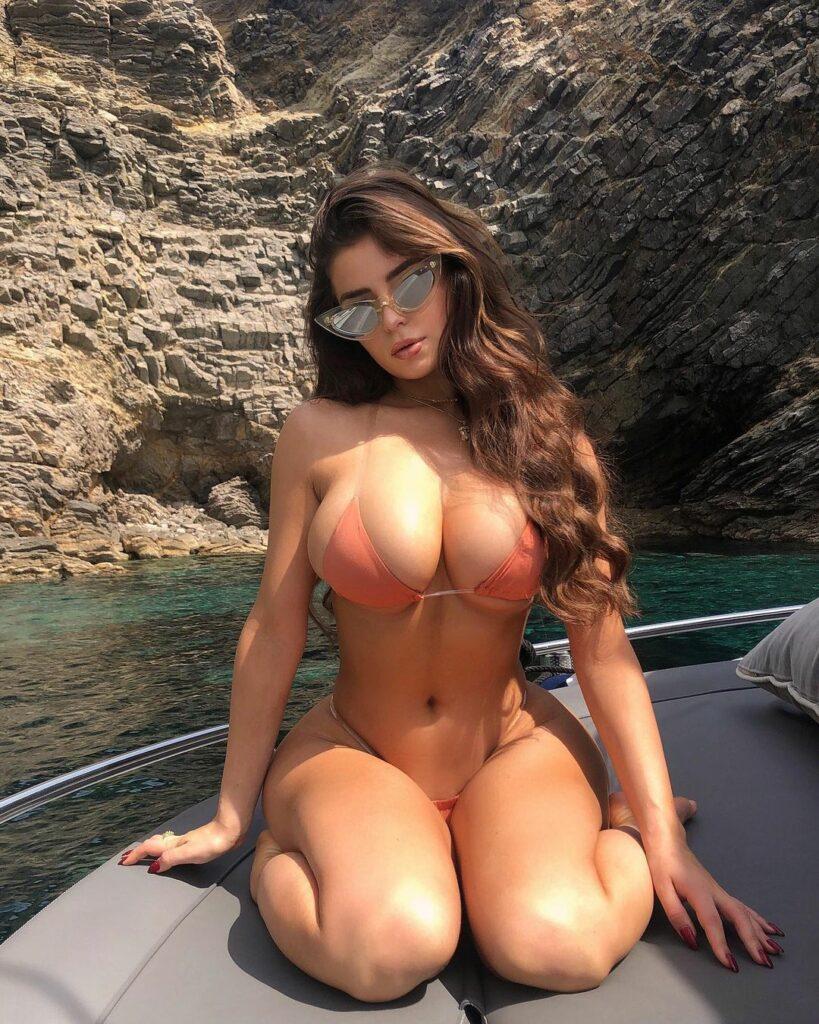 The clip showed the 27-year-old standing sideways on the helipad with most of her backside shown to the camera. She posed with one leg placed forward while carrying a red rose purse. The camera zoomed in closer to her lower body — focusing on her buns and toned legs. It then moved away as Demi walked toward the helicopter in slow motion.
The scenery is breathtaking as her background was filled with sky and mountain views. Although, all eyes seemed to be on Demi as she flashed her round buns in black fishnet stockings. Her matching skirt boasted the shortest length and a pleated design. Meanwhile, her red bodysuit was sleeveless, which highlighted her slender arms. Its skintight fit emphasized her tiny waist, while the high leg cuts and thong back exposed plenty of skin.
About To Ride A Helicopter
Demi completed her look with a pair of over-the-knee high boots that matched her bodysuit. The shoes also had high kitten heels that boosted the model's height.
For hairstyle, Demi opted for sleek, straight strands and styled in a ponytail with a center part. She wore sunglasses, rings, and a necklace as her accessories. The influencer from Birmingham added Britney Spears' "Toxic" and Katy Perry's "Dark Horse" to the video.
Demi captioned the share, "With a taste of your lips, I'm on a ride. 🚁"
Making Jaws Drop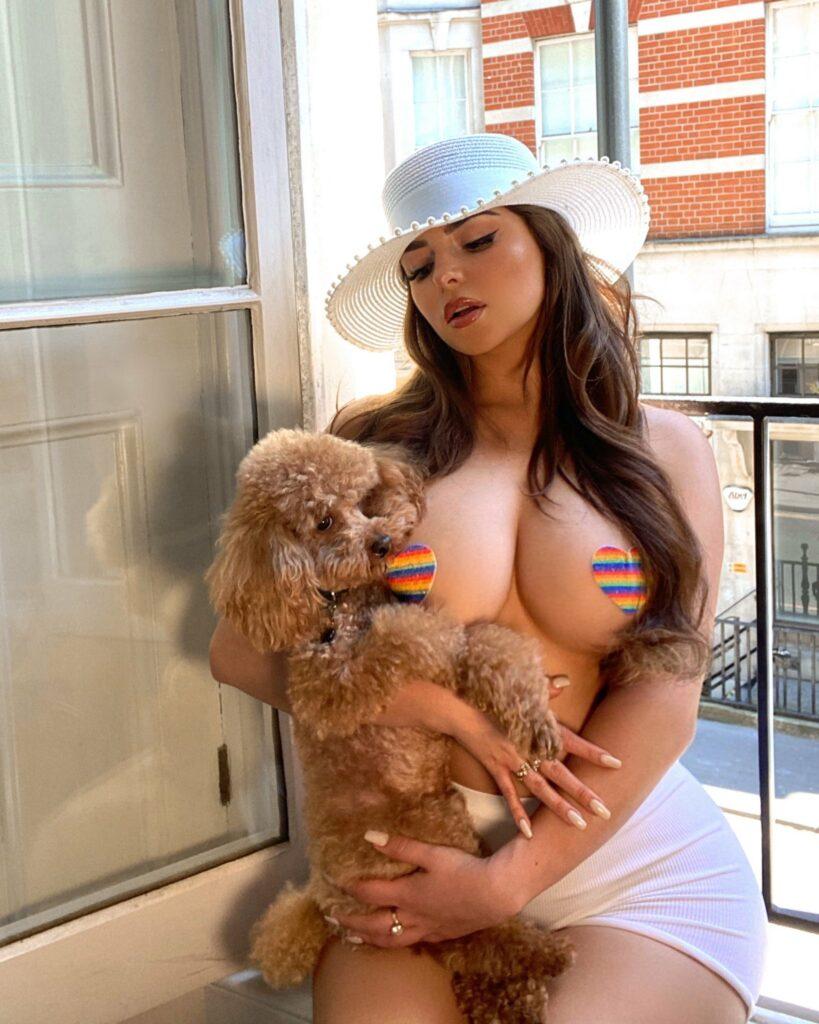 The post proved to be a hit with her fans. As of this writing, it has attracted more than 142,000 likes and over a thousand comments. Her followers used the occasion to rave about her impressive figure and sex appeal.
"OMG wow you are gorgeous baby," gushed one of her fans.
"I love that enticing skirt you are wearing. You have one of the best bodies on the internet," added another user.
"You're like a James bond girl wtf I love you demi!!!! 😍😍😍 HAHAHAHHA. Oh god why did angels like you fall out of heaven," a third one noted.
"You are one beautiful lady, Demi Rose," chimed in a fourth admirer.
Flashing Too Much Skin?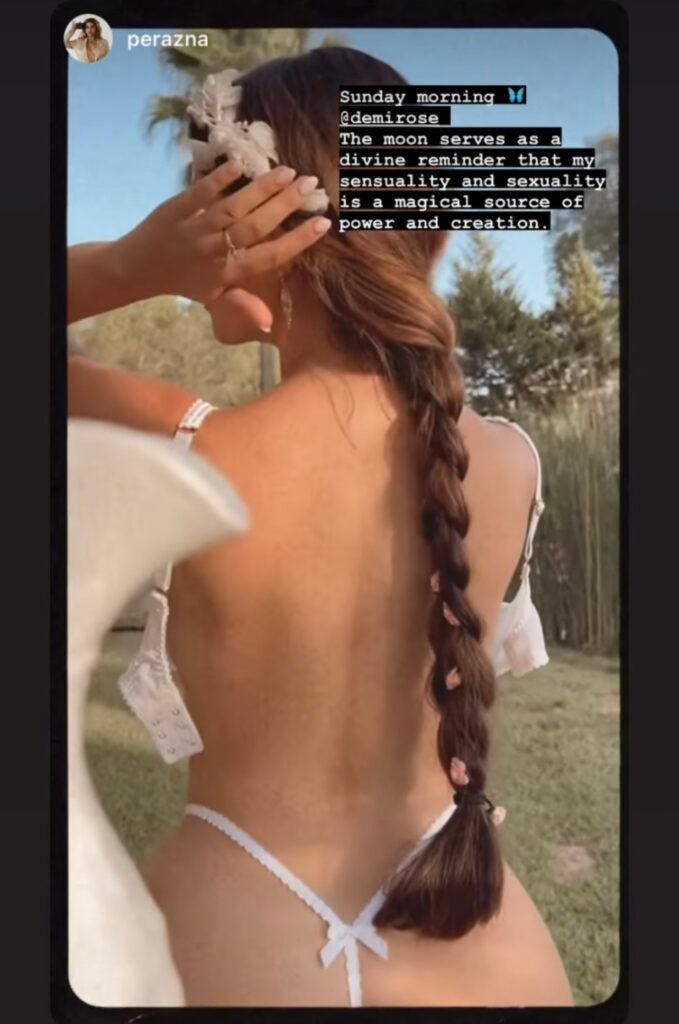 Demi also put her booty on show in a different video that was posted by her friend and Colombian photographer, Perazna. She was clad in a white bra that she left unclasped. Although, she had her back to the camera. On her lower half, the bombshell flashed her naturally big buns in thong panties.
How Demi Rose Keeps Her Backside Looking So Perky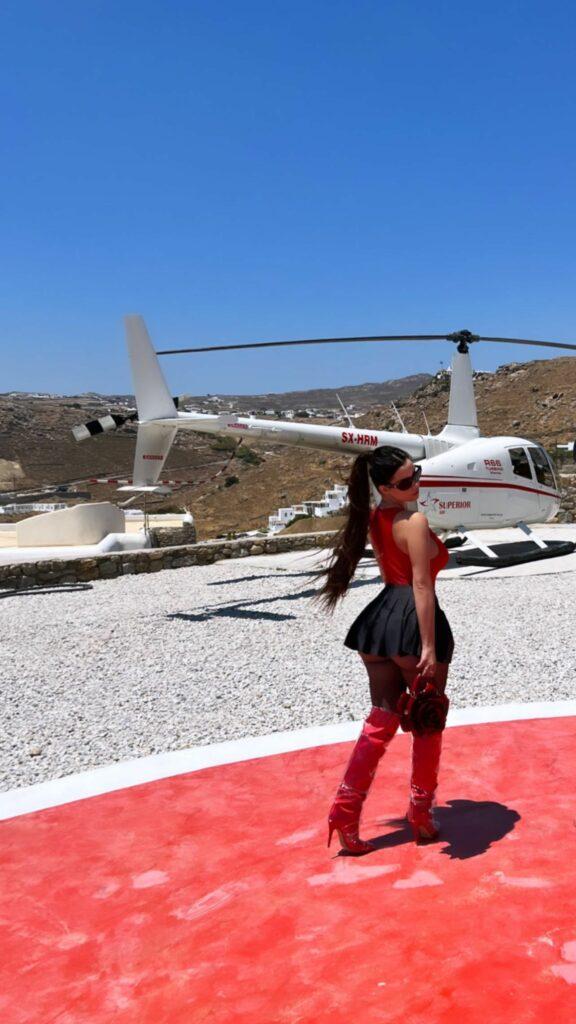 Demi has always claimed that she had nothing done to her body. However, she takes advantage of non-invasive procedures like butt-sculpting treatment.
As reported by The Blast in March 2022, Demi had the "shock" therapy before flying out for a vacation.