Kanye West is raising eyebrows again!
The "Runaway" singer is popular for staying out of the public eye for some time and then showing up with something up his sleeves. After a couple of posts on Instagram marking the end of his social media hiatus recently, the rapper has now been spotted on the street.
Ye was recently seen visiting the construction site at his Malibu home with a new woman. This is reportedly the first time he will be photographed with this particular woman and as expected, fans had plenty to say on the issue.
Kanye West Is Ready To Finish His New Home & Dating Again?
Ye has gotten several tongues wagging after TMZ released a photo of him and a mystery woman spending time together on Instagram. The grainy image featured the rapper hiding his face in an all-black ensemble while a woman walked behind him in an oversized black hoodie, blue yoga bottoms, and black heels.
View this post on Instagram
The dark-haired lady hid her face behind a pair of sunglasses and focused on the phone in her hands. Soon after releasing the "Kanye's working on his Malibu pad and possibly working on a new boo as well" captioned image, fans flooded the comment section to drop their two cents.
While several people stated that they mistook the woman was Kylie Kardashian, one joked that "they all show up with those glasses." Another user claimed that she was "tired of hearing about Kanye's flavor of the month," and a third noted that the mystery woman had all her clothes on so she could be West's boo.
However, for one commenter, it was the fashion in the pic causing problems as she wrote, "I'm just trying to understand the yoga pants with heels??? Help me here." Another fashion head commented, "from a Kim lookalike to a kendall?? And it's the Kitten Heels for me [laughing emojis]."
As it turned out, TMZ revealed that the brunette beauty was none other than OnlyFans model Monica Corgan, who went to the movies with Ye some months ago. Although the nature of their relationship remains unknown, the pair had no problems visiting the "Runaway" rapper's $57.3 million Malibu beachfront home to oversee the ongoing construction.
The Malibu home, one of Tadao Ando's few structures in the United States, has been completely gutted by West, who is far from done with the renovations. As for his relationship with his ex-wife and mother of his children, Kim Kardashian, they have maintained a friendly relationship. And with this public appearance with Corgan, Ye might be ready to return to the dating scene as soon as possible.
The "Devil in a New Dress" Hitmaker Aired Beef With Adidas Recently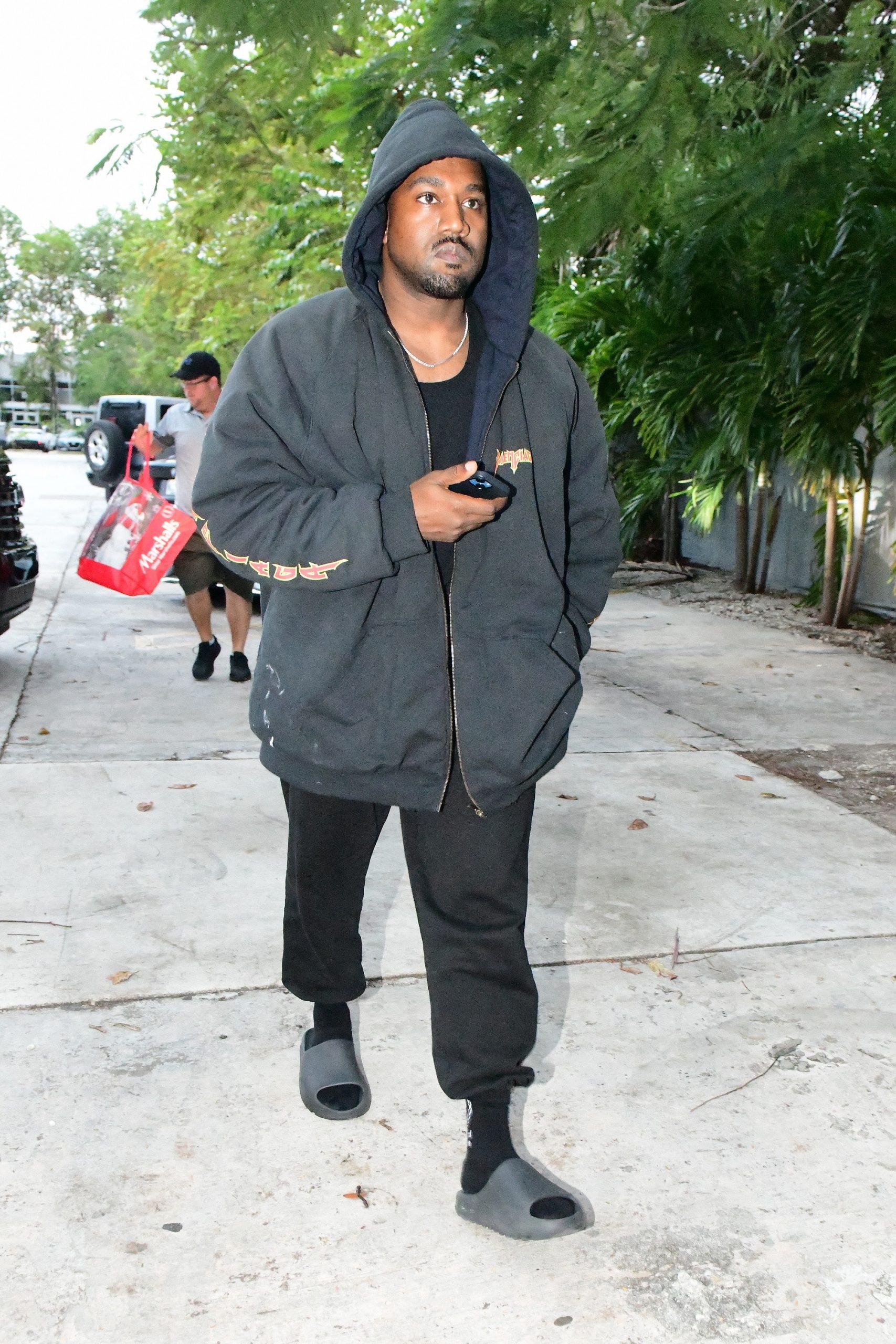 Earlier this month, The Blast noted that the drama was brewing in Ye and Adidas camps following the latter's announcement of Yeezy Day 2022. The day is an unofficial "national holiday" for fans to get a pair of their favorite Yeezy sneakers at retail prices. Since its inception in 2013, fans have had a hard time purchasing Yeezys without resorting to black or secondhand market prices. Hence, Yeezy Day was introduced in 2019 to help grant fans' wishes and resolve this issue.
This year's edition will feature sales on a designated app and the Yeezy Supply Website. Unfortunately, none of these pleased the "Praise God" rapper, who lamented that Adidas made up the Yeezy Day idea without his go-ahead. In the words of the fashion designer:
"Adidas made up the Yeezy day idea without my approval. Then went and brought back older styles without my approval. Picked colors and named them without my approval, went and hired people that worked for me without my approval, stole my colorways without my approval."
The record producer then slammed Adidas for stealing his "styles and material approaches" and hiring a General Manager without his permission. Ye also referred to his collaborations with Gap and Balenciaga, claiming Adidas also interfered with those. In his words:
"Even though they did a Balenciaga collaboration, they completely slowed down production on the shoes me and Demna developed for Gap by trying to bully Gap even though my contract states I can do casual shoes which I was doing when I did fashion shows."
The father-of-four closed off his rant, writing, "Yeezy is 68% of Adidas on line sales. God step in." Although this would not be the first time the rapper would call out Adidas, the multinational corporation is yet to comment on the rant.