It is a period of mourning for the family and friends of Anne Heche following the announcement of her devastating passing at the age of 53.
Many have expressed their distress about the unfortunate loss, including her buddy Alec Baldwin who made a video tribute on Instagram, conveying how heartbroken he felt about Heche's demise.
Alec Baldwin Mourns Anne Heche's Passing With Instagram Tribute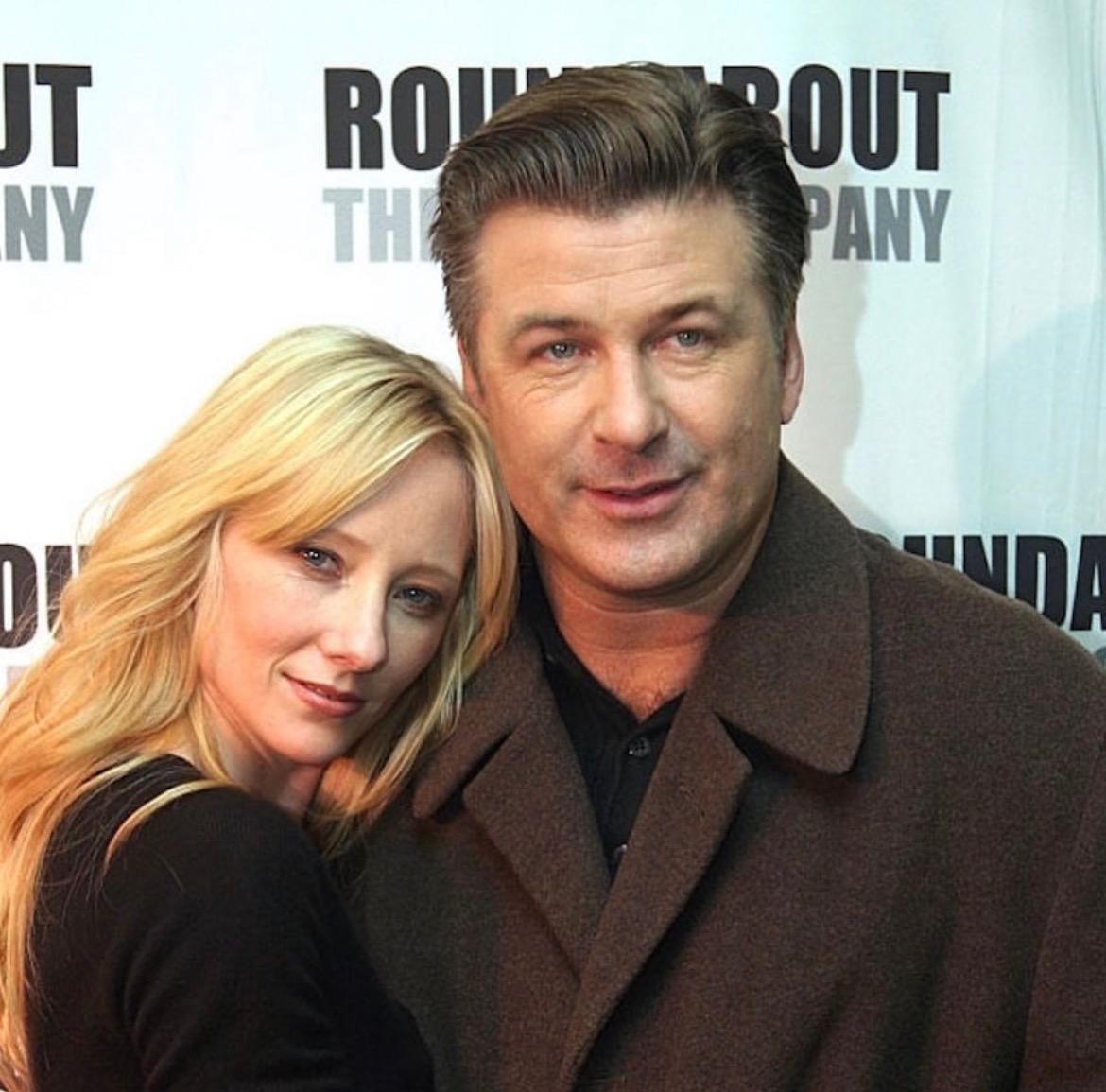 Baldwin, looking distraught in the update, wanted to take a moment to say how sad he was about Heche's death and went on to recount his past exciting days with her. He called her a "pal" with whom he had some of his best adventures and then listed some of their works together, including a thrilling comedy and a Broadway play.
The Academy Award nominee described Heche as one of those who had few limitations and could do anything in addition to being funny and dramatic. He further talked about deaths caused by drugs and alcohol, saying many people died of "drug overdose and opioids" while also noting that that was a "horrible," "ugly" way to go.
Baldwin then called out the critics and criticism he got on social media for not acknowledging those the "Another World" actress put in harm's way due to her drug abuse and alcoholism. He did not disregard the victims, stressing that he was well aware that Heche could have "tragically taken other people with her."
The 64-year-old political activist admitted to not knowing anything about the deceased's behaviors, her toxicology, or her troubled history. Still, all he knew was that his good friend was gone. He also believed one could make an addict or alcoholic go to a helpful meeting but not make them stop drinking.
View this post on Instagram
However, Baldwin advised that the best thing one could do was support them, confront their addiction, be honest to them, and help them see themselves for who they are and what they are experiencing. While he expressed his love for Heche and called her "special," adding that he thought about her now, he also pointed out that people wonder if addicts have the right people around them to stop them.
Such people could be afraid to help and may feel it is not their place while also believing it is inappropriate, or may probably lack the knowledge. Baldwin was undoubtedly sad about the "Six Days, Seven Nights" actress' death and prayed for the victims of addiction and alcoholism, listing several other addictive practices, including gambling.
He then mentioned one of his much-favored literature phrases, saying, "Take my problems away, and I'll stop drinking," adding that Alcoholic Anonymous says, "Stop drinking, and we'll take your problems away." The three-time Emmy Awards winner concluded his tribute by saying, "I love you, Anne," following a counsel to those who knew and cared about addicts to help them get help.
This heartfelt tribute comes shortly after The Blast reported that he made a previous video of support and love to Heche while she was hospitalized following a fatal car crash. At the time, he sent his best wishes to the "Volcano" performer, calling her an "old pal" and stating they had worked on a few projects together.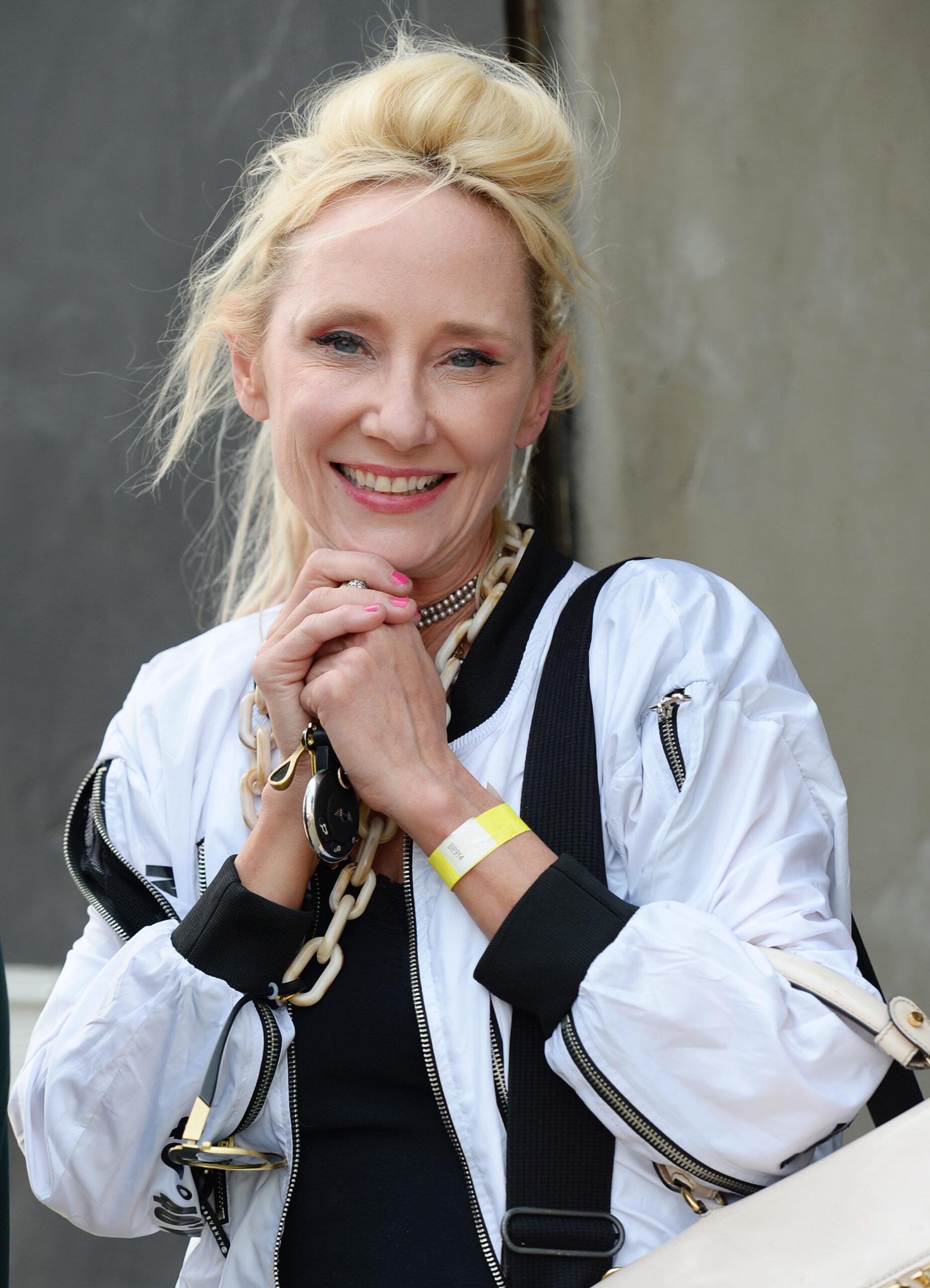 Baldwin sang praises for the late actress and prayed she survived while also apologizing for the tragedy she experienced. Several fans were not so taken with the display of love as they noted that his sympathy was one-sided, whereas others appreciated him for the prayers and kind words.
The 
"Return to Paradise" 
Star's Memory Is Honored By Bereaved Loved Ones
Tributes have flowed far and wide since the news of Heche's death was confirmed, with friends, past lovers, family, and co-stars grieving the tragic loss. As The Blast recently reported, the "Psycho" actress' best friend Nancy Davis took the lead in paying respects, followed by the deceased's exes, James Tupper and Ellen DeGeneres.
Davis cherished all the "beautiful memories" she shared with Heche and will always miss her "loving, fun, kind, endearing, and beautiful friend." While Tupper made a short tribute expressing his forever affection, DeGeneres acknowledged that it was a sad period and sent her old flame's kids, family, and loved ones all her love.
Many other well-wishers paid homage to the "Spread" star, including American filmmaker James Gunn, actress Rosanna Arquette, actor Ed Helms, and actress Laura Wright, among others who would never forget Heche and her vibrancy.