Anne Heche has received so much support globally since her recent tragic car crash in L.A., leading to an extensive home inferno.
Among the many supporters was her former co-star Alec Baldwin who made a heartfelt Instagram video for the actress, sending his love and support and naturally causing various reactions from fans.
Alec Baldwin Extends Love And Support To Anne Heche Amid Car Crash Recovery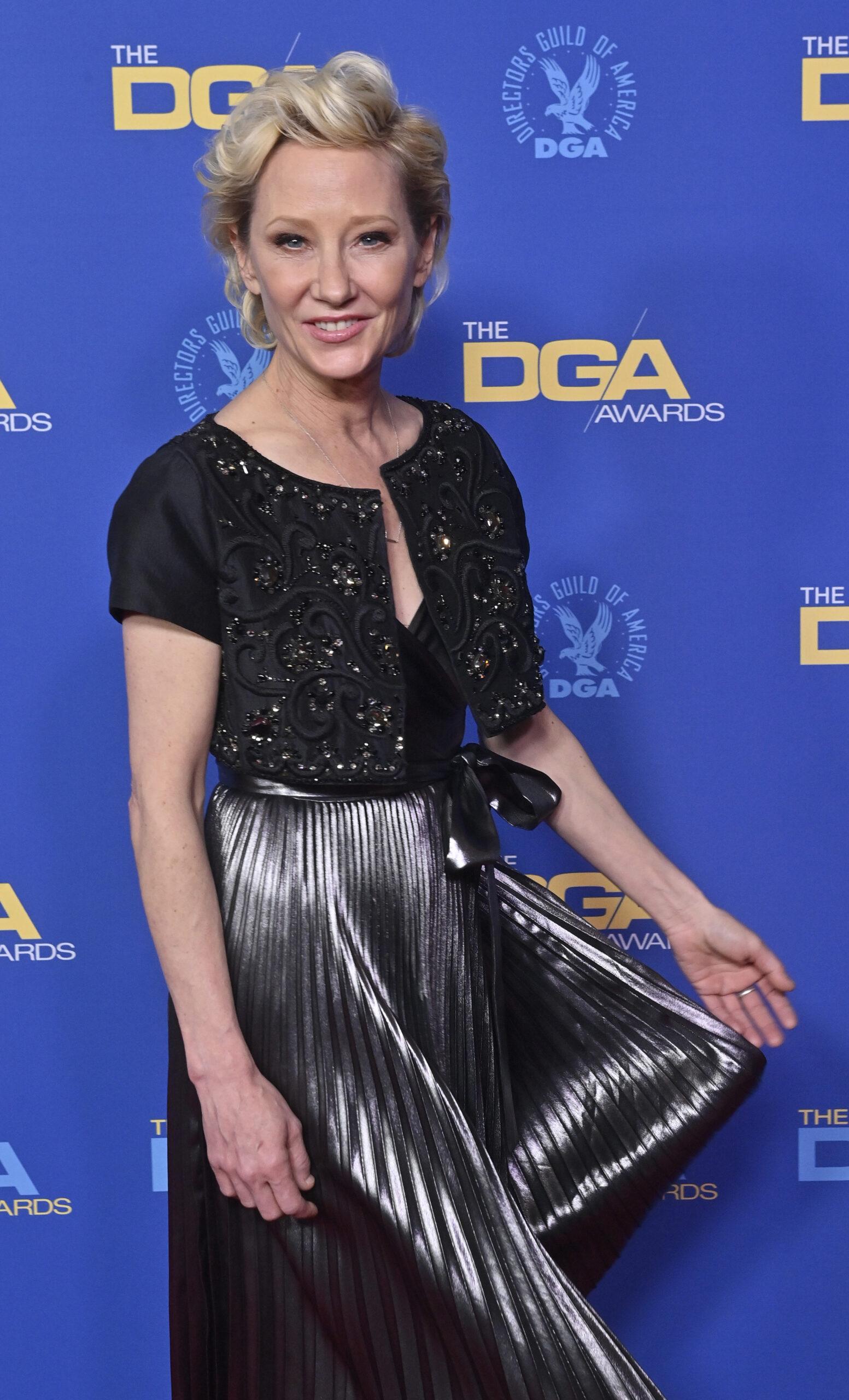 Baldwin began in the clip, "Hey, I just wanted to send out my best wishes and all my love to Anne Heche. Anne is an old pal of mine, and I did a movie with her…90s thriller called The Juror."  
While he mentioned other stars in the movie and several more women he had worked with in the past, he noted that not many females were as brave as Heche.
The 64-year-old then described her as someone who did anything and was original. He also recalled more productions they worked on together, including a 1995 film and a Broadway play.
He stated the title of the play, the "Twentieth Century," in which the duo were major stars and earned Heche a Tony Award nomination for playing Lily Garland.
Baldwin regarded the 53-year-old director as a fantastic, funny, and amazingly talented woman while recalling their first collaboration 27 years ago, with "Twentieth Century" being released 20 years back.  
He further expressed his love for Heche, adding that he believed she was "such a talented person" and hoped everything was okay.
The "To Rome with Love" star sent his heart out to her, praying she survived and apologizing that such tragedy happened to her.
He concluded his message by saying, "I'm sending you all my love, okay? Everybody, join me, please, in sending their support and love to the wonderful Anne Heche. Thanks."
View this post on Instagram
In addition, Baldwin captioned the post with a single sentence of similar words sending his love and support to the "Return to Paradise" star.
Fans wasted no time reacting to the update as some joined him in being supportive, whereas others were not so sympathetic.
One fan noted that a good way for the movie star to send his "love and support" was to donate to the Go Fund Me account of the "poor woman's house and life [Heche] destroyed."
Another follower agreed, pointing out that the video was odd and asking Baldwin why he was not supporting the family that lost their home through the crash.
The same fan believed alcohol or drugs played a part in the accident and noted that "The Aviator" actor "obviously did not look at facts before posting."
Not long before the reaction, another fan wrote that he noticed lots of hits at Heche, and although she did "something very wrong" causing great harm to others, she was also an addict who deserved compassion.
One other supporter also believed the "Volcano" star needed support "now more than ever" while appreciating Baldwin for the post.
At the same time, a fan implied that the family whom Heche traumatized deserved prayers more as they "lost virtually all their worldly possessions and are surely experiencing trauma."
View this post on Instagram
This could also be seen as another commenter's argument basis as she penned that Baldwin could have at least mentioned the now-homeless family.
On the other hand, an admirer wrote, "[two red heart emojis] one for Anne and one for you. Thanks for your kind words."
The 
"Cedar Rapids" 
Actress Is Expected To Live After Vehicle Accident Burns Home
Heche's recent car crash in L.A. got quite the attention, making headlines which The Blast reported, showing more details about the accident.   
The "Six Days, Seven Nights" star could be seen racing her blue Mini Cooper in the footage while her car was heard speeding through the street, leading to a loud crash.
This happened after she ran into a garage at an apartment complex, where she sped off and eventually slammed into a nearby home, causing a fire.
The inferno was reportedly significant and consumed the entire building while her vehicle was utterly ruined.
Heche appeared to have suffered extreme burns from the accident as her clothes were scorched, and she was taken away on a stretcher.
While on the stretcher and placed in the ambulance, she was covered in a white cloth and displayed unstable behavior. Nevertheless, she was expected to live while recovering in a hospital.