Genie Exum showed off some of her dance moves wearing a casual, yet sexy ensemble!
The internet star shared not one but two videos in separate Instagram posts and has since attracted a lot of attention from her fans. See them below!
Looking So Sexy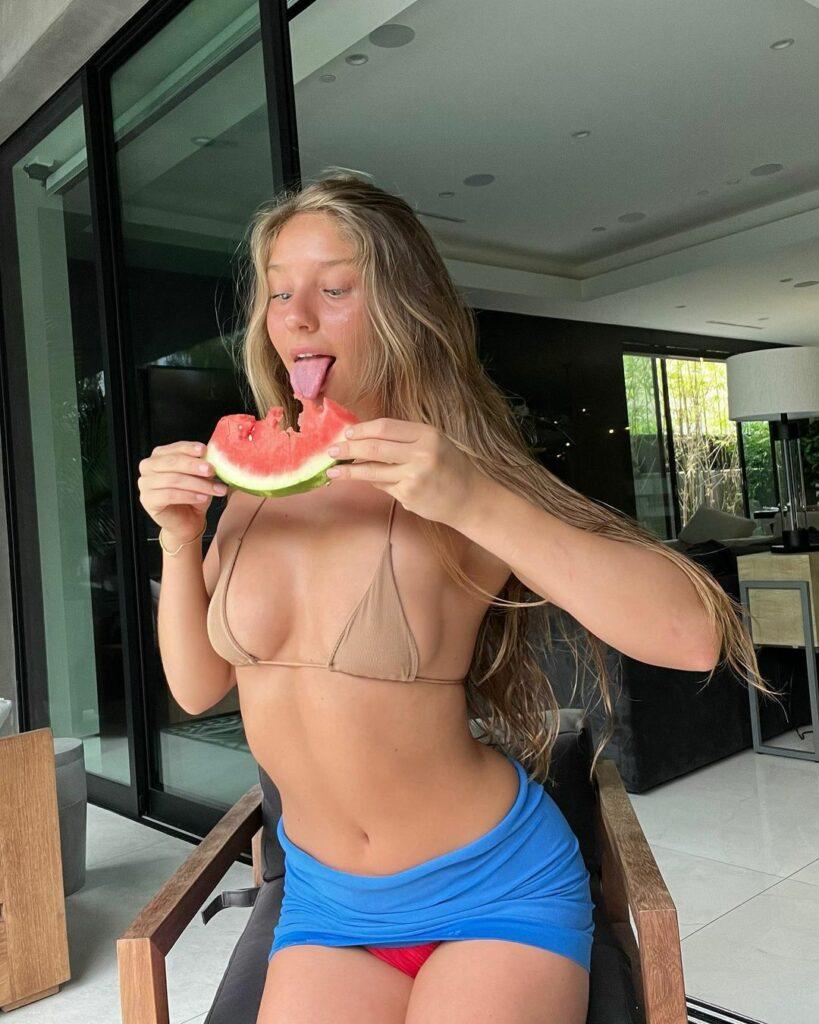 Exum rocked a tan bralette with a scoop neckline that showed off her cleavage. Its sleeveless design left her sculpted shoulders and arms exposed. Her chiseled abs were also visible in the clips, as the bralette extended just an inch or two below her assets.
She paired the top with light blue booty shorts. The garment wrapped around her petite waist and hugged her curvy hips, accentuating her backside and toned thighs in the process. Its waistband sat a few inches below her navel, baring plenty of skin around her toned midsection.
Showing Off Her Moves
The 23-year-old didn't seem to style her long honey blond locks, letting her long strands fall over her shoulder and down her back. Exum also sported a makeup-free look as she confidently bared her flawless face to the camera. As for accessories, she opted for two dainty necklaces, a bracelet, and a pair of small hoop earrings.
In the video, Exum was seen running her fingers through her hair while facing the camera. She touched her waist and slipped her right thumb inside her bottoms while swaying her hips. The model also did some hand movements.
While referring to the song that played in the clip, Exum wrote "Get naked 🫶🏼" in the caption.
Attracting A Lot Of Attention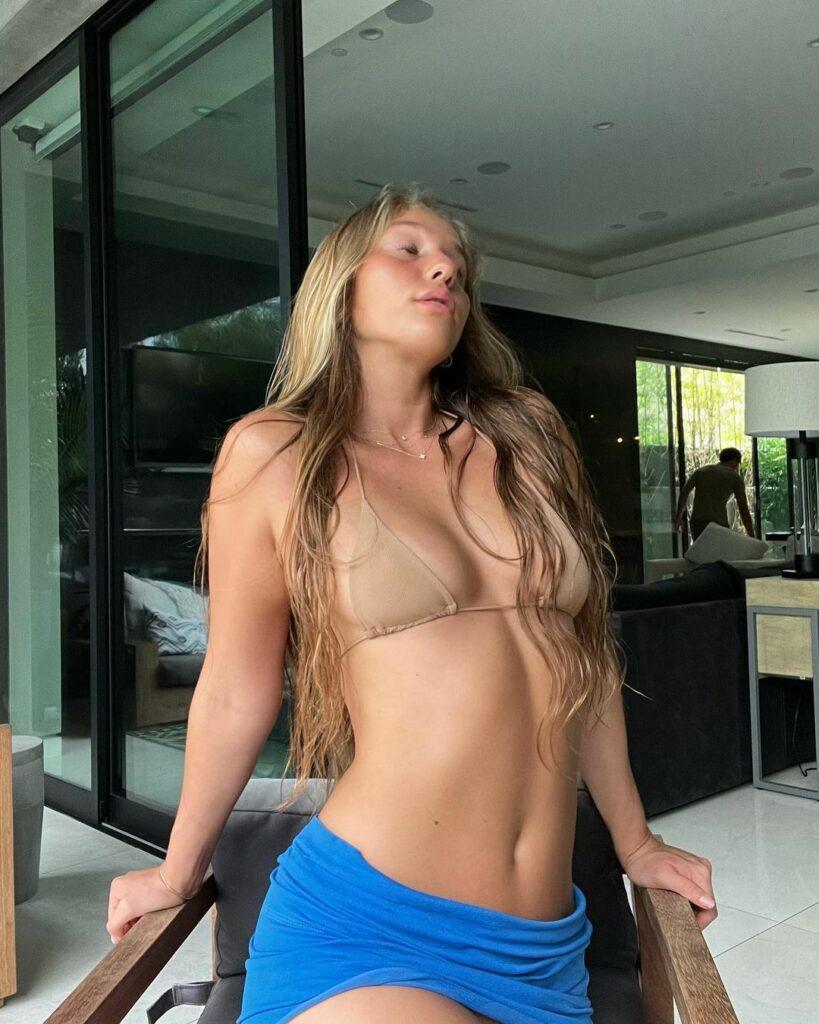 Her followers absolutely loved the smoking-hot share. In less than a day, the post racked up thousands of likes and over two dozen comments from her audience.
"So beautiful you are," gushed an admirer.
"Why aren't you doing choreography? You're a natural," raved another commenter.
"My god you're gorgeous!" added the third user.
Another Dancing Video
In another footage, Exum danced to a different song. She twisted her long tresses into a bun and undid it when she lowered her head. The bombshell swayed her hips at the time before performing the hand actions.
Exum's fans showed their support for the post by clicking the like button more than 2,000 times. Some of them left gushing notes in the comments. Others mentioned Barstools Sports blogger Glen Medoro, better known as "Glenny Balls."
"Dancing on 100 in this video! Are you G Balls girlfriend?!??" a follower asked.
"@genie.exum @glennyballs just a legend of a man," another comment read.
Teasing Glenny Balls Of Barstool Sports
Back in June, Exum posted a provocative photo on her feed and tagged Medoro. As reported by The Blast, she wore a cardigan with nothing underneath and a thong that was hardly visible in the shot.
Exum's goal was to tease Medoro, though it didn't work as he commented by writing, "Plz stop."
Genie Exum Was Rejected?
View this post on Instagram

In the Barstool Sports' first episode of the "Only Stans" podcast, Exum, together with her friend and fellow influencer Mati Marroni, sat down for a chat with Medoro.
During the interview, Exum asked the blogger whether he would join her on an Only Fans video, to which he declined.