Anne Heche may be in hot water with the law following her earlier reported vehicular accident, which she fortunately survived.
While still in a coma after the crash and investigated for driving under the influence of intoxicating substances, her blood was tested, with the results still awaiting.
Anne Heche Is Under Investigation For Misdemeanor DUI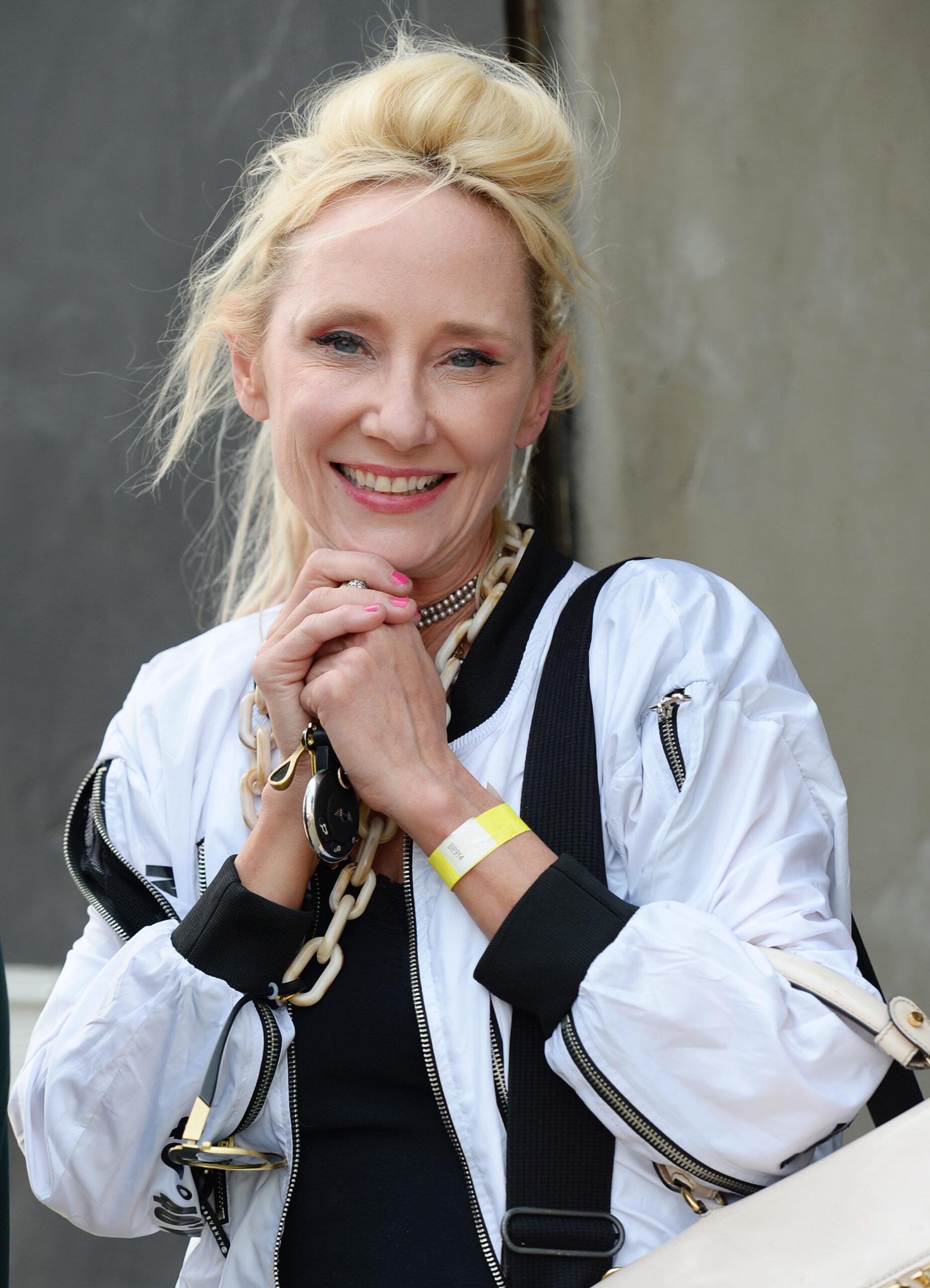 According to CNN, Heche's new spokesperson confirmed that the movie star has been in critical condition since the day of the crash, contradictory to what another rep previously announced. The latest rep said:
"Over the weekend, a representative stated that Anne was in stable condition, but that information was inaccurate. She has always remained in critical condition, slipping into a coma following the accident."
The statement continued and read, "She has a significant pulmonary injury requiring mechanical ventilation and burns that require surgical intervention. She is currently being treated at Grossman Burn Center."
Several days after the incident, the news channel reported that according to LAPD Officer Annie Hernandez, Heche was under investigation for "misdemeanor DUI and hit and run."
Additionally, detectives acquired a warrant for a blood extraction on the day of the accident, and the test results are still pending.
Hernandez also revealed that immediately after the investigation is complete, the case will be referred to the L.A. Attorney's office.
At the same time, Heche's rep mentioned that her boss has not been able to comply with the investigators yet due to her current condition.
In the meantime, friends of the woman Lynne Mishele, whose house the "Psycho" actress crashed into, say she "narrowly escaped physical harm."
Mishele was reported to have been inside her home when the collision happened, and fire broke out, leading to a complete loss of all her belongings save for some damaged important possessions.
View this post on Instagram
Her neighbors, John and Jennifer Durand, started a GoFundMe for her to assist in restructuring her life with the account describing the car rampage that turned her life around. The GoFundMe explained:
"Lynne lives with beautiful pups Bree and Rueban, and tortoise Marley in the Mar Vista home that was destroyed this week by a car driving into the home at a high rate of speed, catching the house on fire."
It added that she and her family were extremely grateful to have barely survived the blaze; however, their home was "completely burned."
Another neighbor of Mishele, Roy Morgen, recalled that Heche's car stopped "two feet away from where she was sitting," adding that Mishele was undoubtedly lucky.
Morgen also verified that there was nothing left in the burned house as everything was damaged, which she believed Mishele was not wholly aware of because she was in shock.
Meanwhile, the GoFundMe elaborated on the losses stating that Mishele "lost her entire lifetime of possessions, mementos, all equipment for her business."
However, with credit to the firefighters, she was able to "pull a few damaged sentimental belongings from the wreckage" while everything else was gone.
As for Heche, she suffered "severe burns and has a long recovery ahead;" at the same time, her family is reportedly still trying to process the events that led up to the accident. 
The 
"Hung" 
Performer Recorded A Podcast Episode Before Car Crash
View this post on Instagram
Around the period of Heche's car crash, more updates came to light which The Blast reported, including allegations about her being drunk prior to causing the inferno.
According to a past episode of her "Better Together" podcast, released on the same day of the accident, she mentioned downing wine and vodka after a "rocky" day.
She also narrated how people had intruded on her meditation at her apartment building and admitted that she had been drinking heavily during the podcast episode.
The "I Know What You Did Last Summer" actress did not shed light on what troubled her or triggered the alcohol intake but claimed that she had been experiencing some "very bad bays."
Speaking of the car crash, Heche was noticed speeding down some residential streets in her blue Mini Cooper, including a quiet back road in a Venice Beach neighborhood.
She was cautioned by onlookers who screamed at her to slow down, as was revealed in footage obtained, showing the scene where the 53-year-old looked flustered as she leaned forward and gripped the wheel.
Another picture captured on that day showed her having the same look alongside a bottle, possibly alcohol, at the front, with her.