Kourtney Kardashian is known for not majorly following in her family's footsteps. However, she recently took being an outlier to a whole new level, intentionally or unintentionally.
Just days after some members of her family were under fire for alarming carbon footprints due to their private jets, Kourtney was seen flying commercial!
Kourtney Kardashian & Hubby Travis Barker Fly Commercial
Over the weekend, Kourtney and her husband Travis Barker were spotted joining the masses to fly commercial. The lovebirds were seen flying from Los Angeles to Spokane, Washington, via an Alaska Air flight.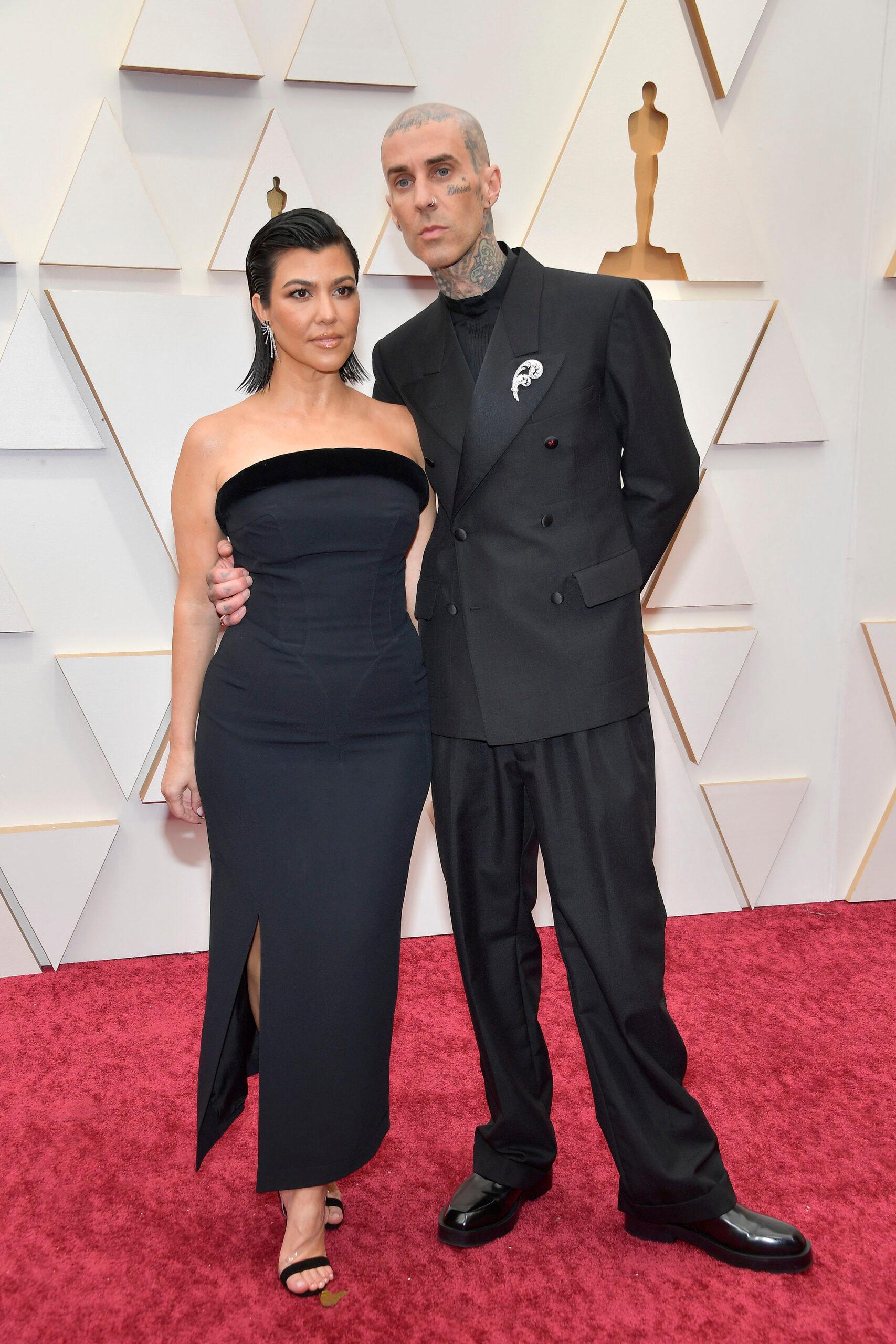 Kourtney and Barker were joined by her daughter Penelope and her sister Kim Kardashian's eldest daughter North West. It's unsure what class the foursome boarded, but given their status, it is expected that it won't be economy.
From pictures of them onboard, the group was dressed super casual for the local flight. Per TMZ, Kourtney and Barker might be heading to their home in Coeur d'Alene, Idaho, and using Spokane as the nearest airport.
Kourtney's recent trip sure speaks volumes, given that her family has been in the news for not-so-good reasons when it comes to the environment.
A week before her trip, a study was released by UK-based marketing agency Yard, listing celebrity private jets with the most carbon (CO2) emissions.
Singer Taylor Swift topped the chart with 8,293.54 tonnes of emissions this year over the space of 170 flights, with her Kim having an honorary mention.
Kylie Jenner's boyfriend Travis Scott was also listed on the notorious list. As you might know, Kylie and Scott were responsible for amplifying the carelessness of celebrities after they shared a photo of their private jets side by side.
Kylie Jenner Labeled A Climate Criminal By Angered Fans
Back in July, Kylie posted a black-and-white photo embracing while their private jets were seen in the background. She captioned the post, "you wanna take mine or yours ?"
ICYMI: Kourtney Kardashian and Travis Barker take a commercial flight, amid celeb carbon footprint concerns. https://t.co/BCIvNCASFj

— TMZ (@TMZ) August 8, 2022

Soon fans lost it and began lamenting about the massive carbon footprint the lovebirds would leave behind. One pissed fan wrote, "Why do I have to limit my meat consumption and use paper straws while the 1% gets to pump tons of carbon into the atmosphere for a day trip to Palm Springs?"
Another comment read, "Maybe take neither's and reduce your carbon footprint?" while this fan quipped, "Whos plane should we pollute the earth with today?"
This resulted in an extensive deep dive into the couple's travel history with their private jets. It turned out that the Kylie Cosmetics founder has been taking her private jets on trips as short as 17 minutes in a bid to avoid traffic.
As explained by the Twitter account @CelebJets, Kylie flew her jet from Camarillo, CA. to Van Nuys, CA. Usually, driving to Van Nuys from Camarillo usually takes about 45 minutes depending on the level of traffic.
As you might know, the "Life of Kylie" star lives in Hidden Hills, CA and it is  25.6 miles away from Camarillo, CA. and a 29-minute drive depending on traffic.
However, what drove fans bezerk about Kylie's journey is that Hidden Hills to Van Nuys, where she flew to is a shorter distance. Hence it seems she drove in the opposite direction to avoid traffic and then hopped on her jet to complete her journey.
Shortly after, she flew from Van Nuys to Palm Springs for another 28-minute trip. Kylie hasn't responded to the backlash from fans but maybe Kourtney's latest antics can help with a change of heart.