The Kardashian women know how to drop bombs at the most unexpected time.
Hot on the heels of Kim Kardashian and Pete Davidson's breakup coming out, Khloe Kardashian and Tristan Thompson have welcomed their second child together.
The baby was delivered via surrogate and it's a BOY!
Khloe & Tristan's Second Child Is Here!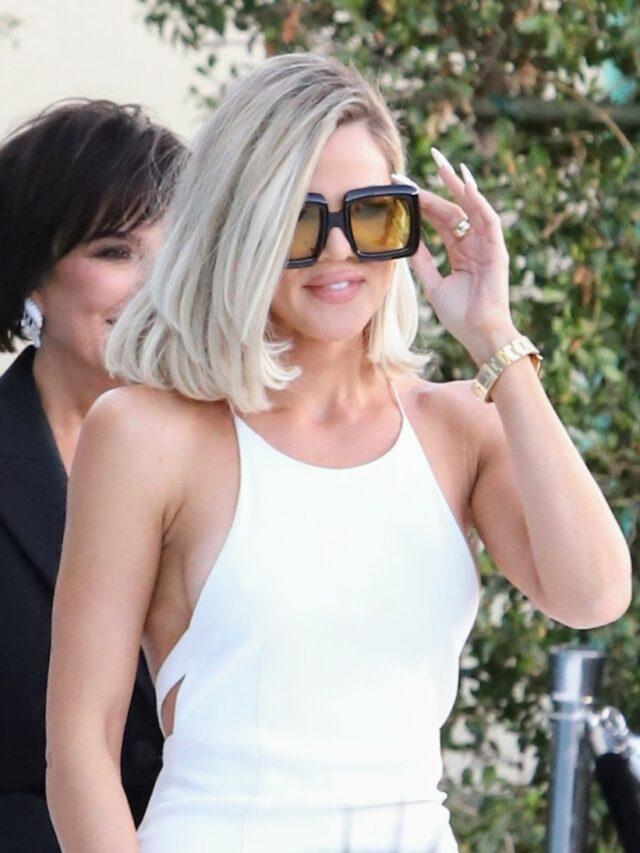 A rep for the reality TV star confirmed the news to Page Six.
Last month, news broke that Khloe and Tristan, who are no currently together as a couple, were expecting their second child together.
The couple broke up in at the tail end of last year when it became known that the NBA star fathered a child with another woman who was not Khloe.
In July a representative for Khloe did confirm the news in a statement that read, "We can confirm True will have a sibling who was conceived in November. Khloé is incredibly grateful to the extraordinary surrogate for such a beautiful blessing. We'd like to ask for kindness and privacy so that Khloe can focus on her family."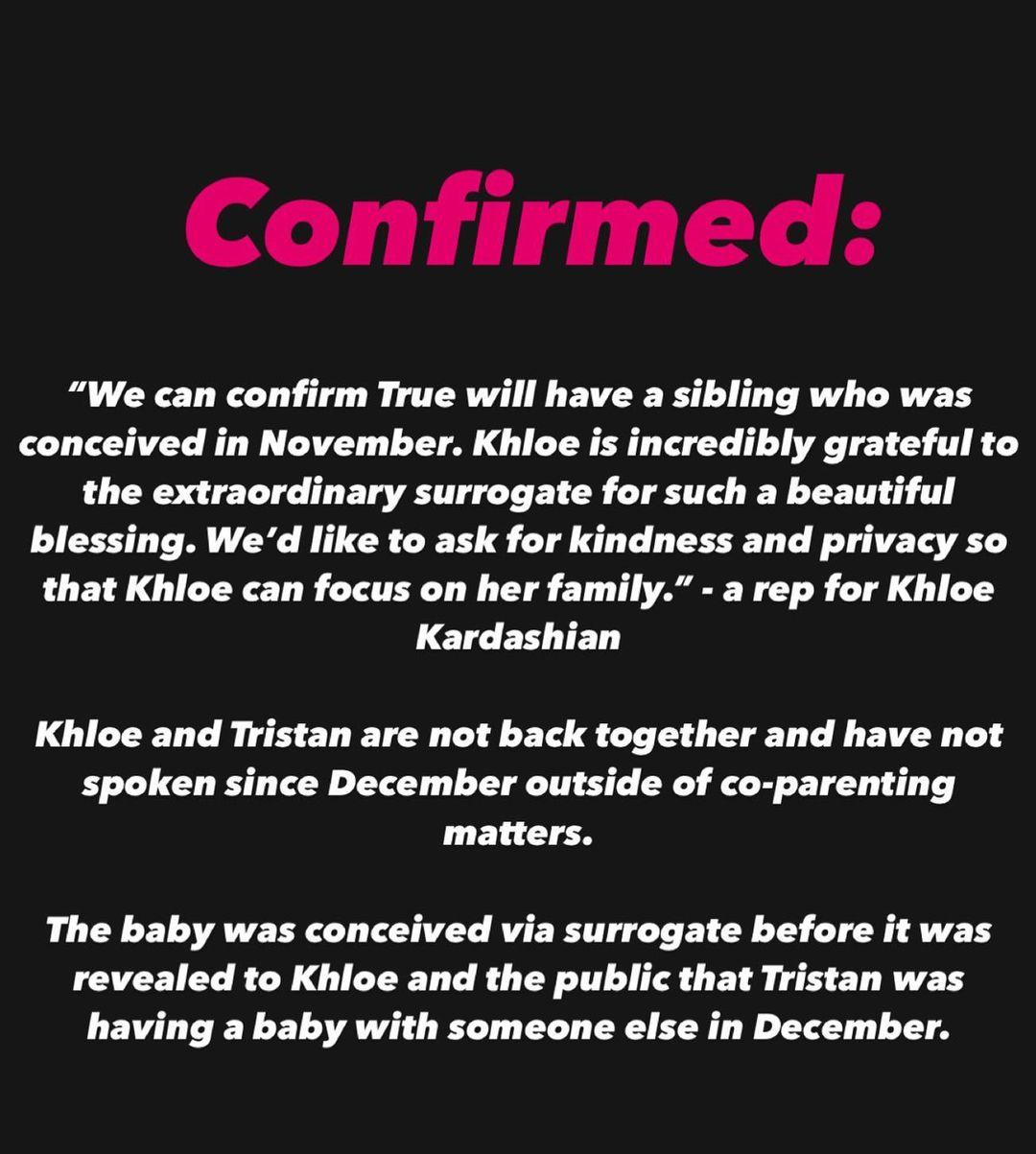 Despite welcoming a second child together, Khloe and Tristan are NOT together.
The statement continued, "Khloe and Tristan are not back together and have not spoken since December outside of co-parenting matters. The baby was conceived via surrogate before it was revealed to Khloe and the public that Tristan was having a baby with someone else in December"
The Chicago Bulls star was recently spotted gallivanting around Greece with multiple women.
He was even spotted holding hands with a mystery brunette.
Tristan Is Living His Best Single Guy Life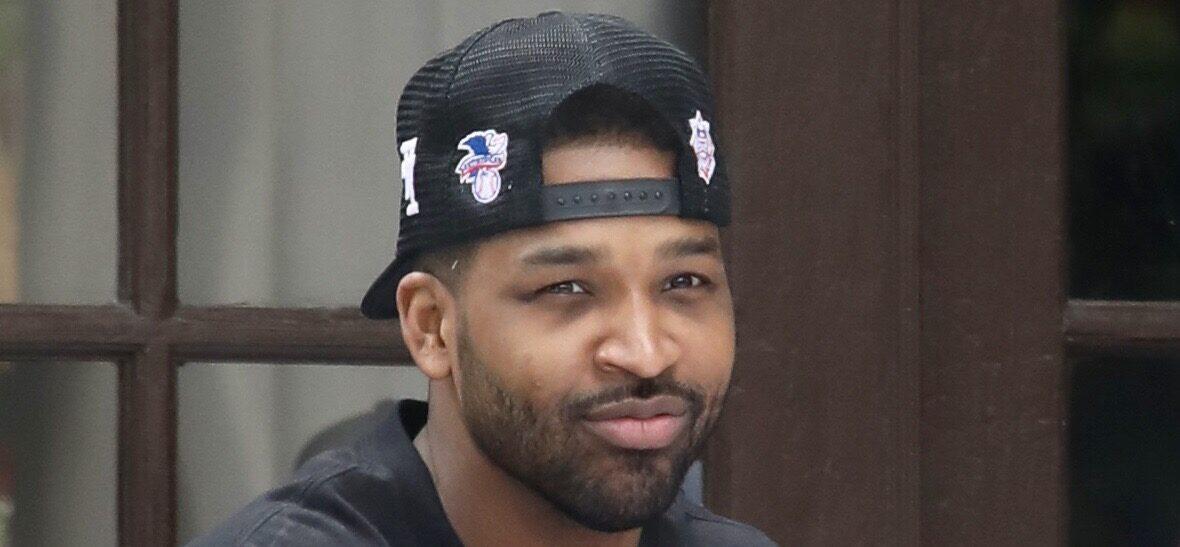 This birth marks Tristan's fourth child and Khloe's second. The former duo share a daughter, True Thompson.
He has a son, Prince, with his ex, Jordan Craig, and a son, Theo, with Maralee Nichols.
It's been reported the basketball star has never met his eight-month-old.
Khloe has always had a desire to give a baby brother to True.
"Khloé has always wanted a little brother for True and decided to go ahead with having the baby with the support of her family," an insider shared with PageSix.
In July, Koko posted about being "thankful" for the difficult times ahead.
The message she posted was written over a beautiful hillside landscape.
Khloe Is Thankful For The Challenges & Difficulties That Lie Ahead
"Be Thankful. Be Thankful that you don't already have everything you desire, If you did, what would there be to look forward to? Be thankful when you don't know something For it gives you the opportunity to learn," she wrote. "Be thankful for the difficult times. During those times you grow. Be thankful for your limitations Because they give you opportunities for improvement."=
That wasn't all she shared.
"Be thankful for each new challenge Because it will build your strength and character. Be thankful for your mistakes They will teach you valuable lessons. Be thankful when you're tired and wary Because it means you've made a difference," her message continued. "It is easy to be thankful for the good things. A life of rich fulfillment comes to those who are also thankful for. the setbacks. GRATITUDE can turn a negative into a positive. Find a way to be thankful for your troubles and they can become your blessings."
Her words of encouragement and wisdom come around the same time her ex-boyfriend and baby daddy Tristan Thompson shared a cryptic quote about responsibility.