Kylie Jenner is back in her magic lab cookin' up something special.
On Wednesday, August 3, the makeup mogul was in the Kylie Cosmetics lab showing her millions of followers she's a "hands-on" businesswoman.
Kylie played the part of a cosmetic chemist by wearing a white lab coat and that's about it.
Kylie's In The Cosmetics Lab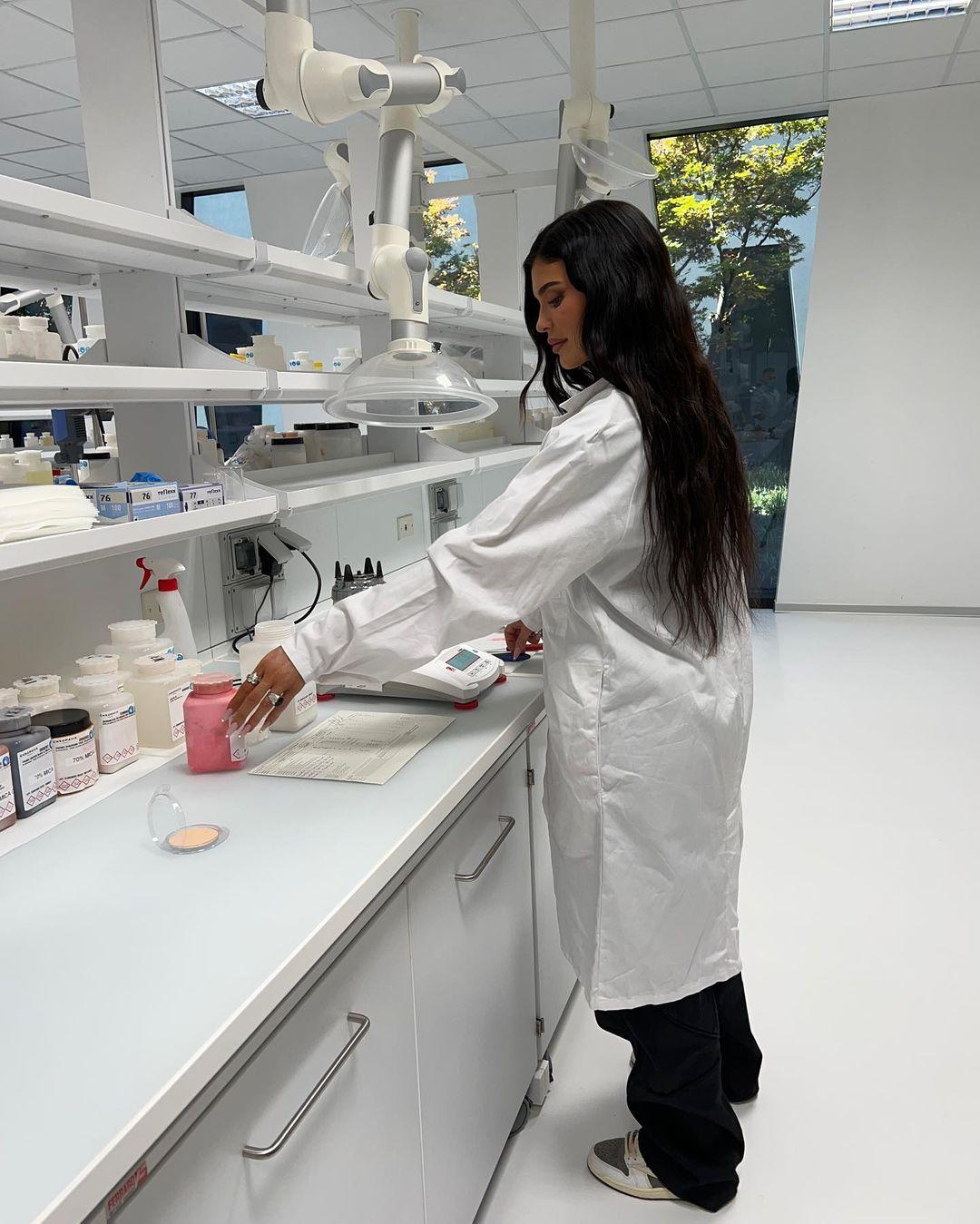 Of course, she had clothes on underneath, but no other sanitary precautionary measures were taken for her outfit.
Typically, when you're in a lab of any kind, you need a lab coat, which she had, a hairnet, gloves, goggles, shoe covers, and a face mask.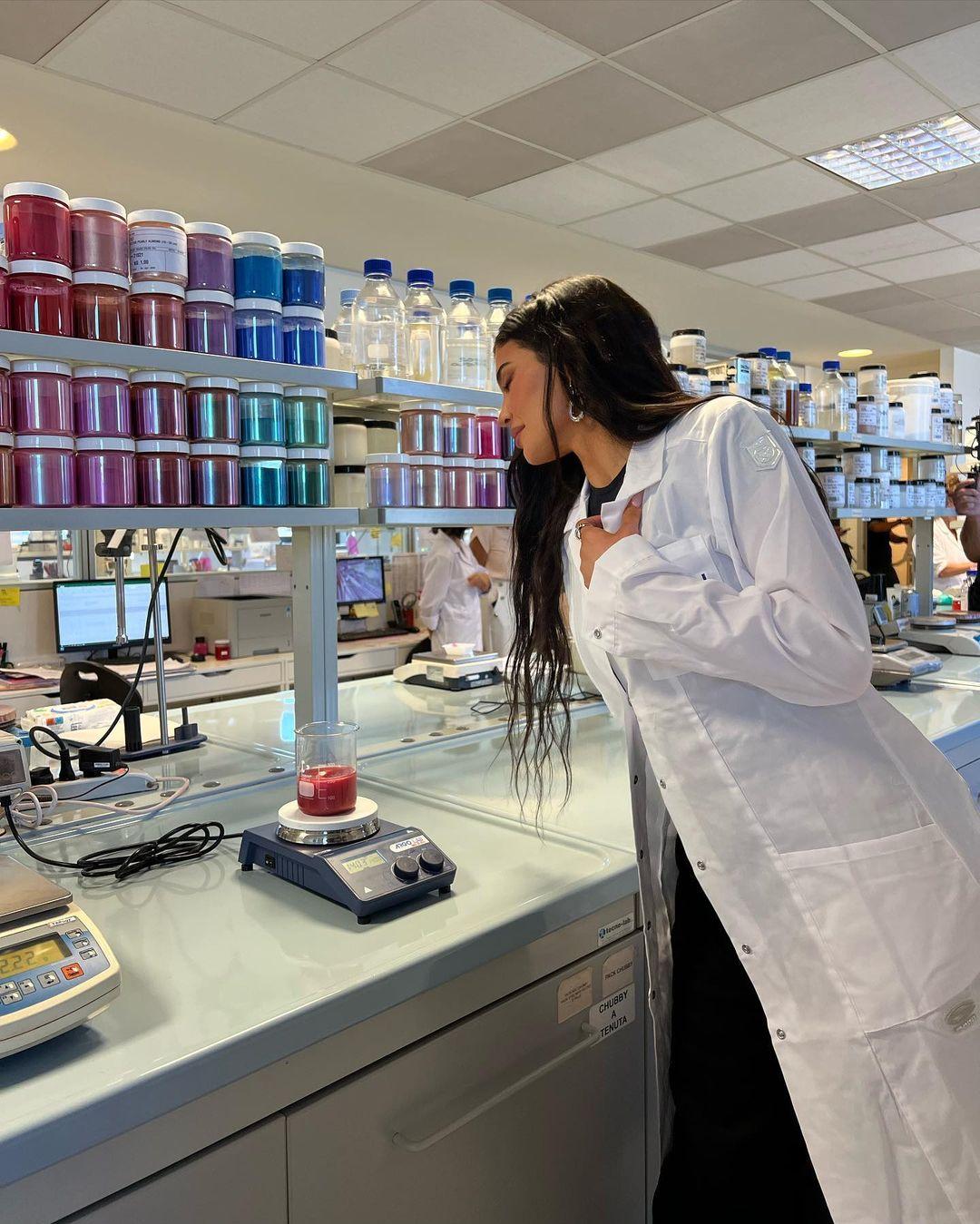 According to "Crafting Cosmetics" hygiene page, "Only those familiar with, and able to follow, the guidelines should ever be allowed access to your processing lab and all who enter should be wearing proper lab clothing to include:  freshly laundered lab coat over clean clothing; rated safety goggles; sterile or sanitized* gloves; shoe covers;  rated face mask  or shield, unless your work table has a sneeze guard or other impermeable shield; and  appropriate hair net or rated cover."
The company further emphasized the importance of sanitized glove usage.
Kylie Failed To Wear Gloves, Hair Net, Shoe Covers & Face Mask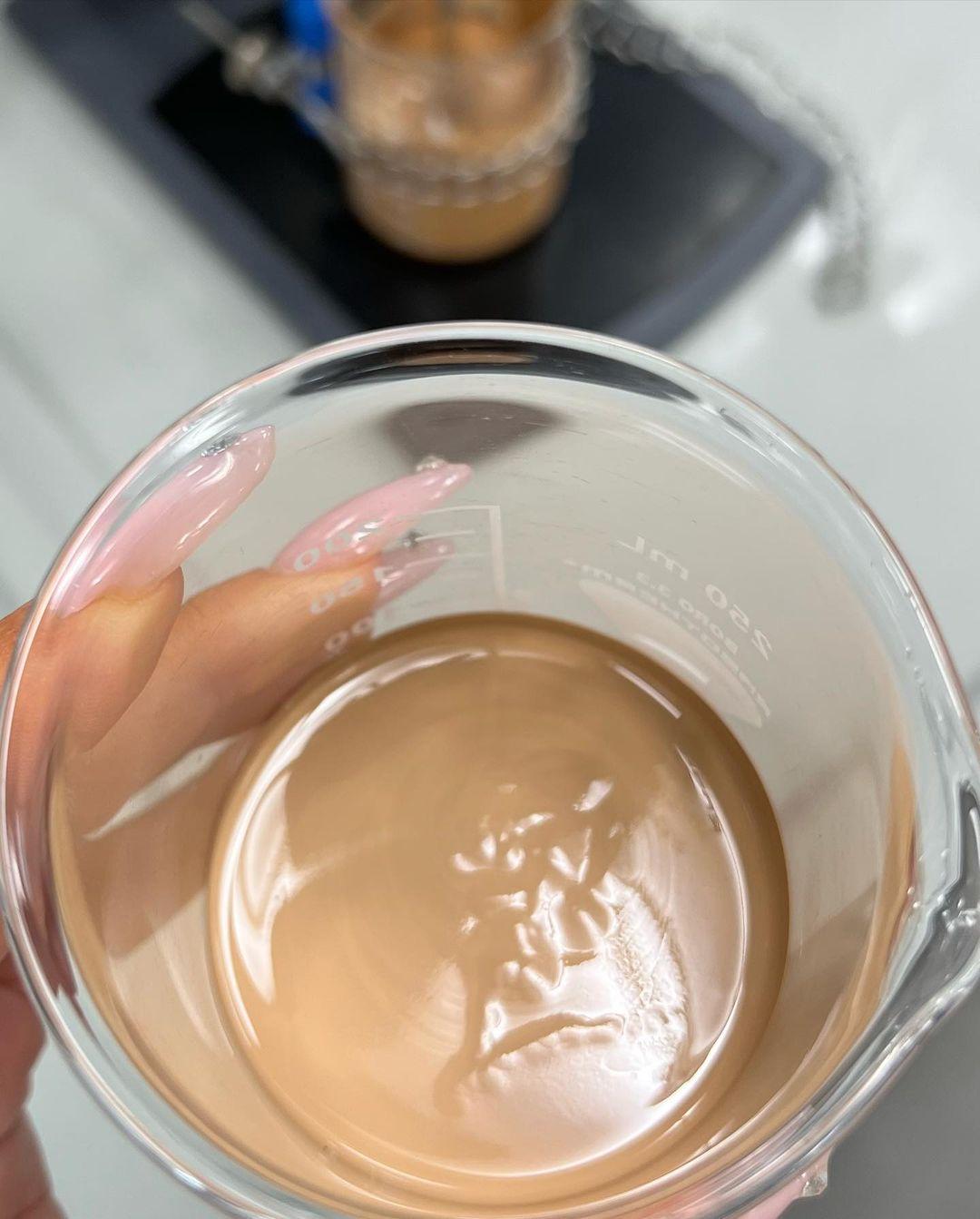 Kylie was not wearing gloves, a hairnet, a face mask, or shoe coverings.
In one video, you can clearly see Kylie sans gloves mixing together from one beaker to another.
While this may have just been a test batch to see what the results are, sanitization and hygienic practices are always a MUST in any laboratory. MANY, and I mean MANY of her followers commented with disgust on the post and reprimanded her for not following sanitary protocols.
Fans Slam Kylie For Her Lack Of Sanitization
"I just see so many lab rules not being followed," one person commented.
Another added, "Going to find hair in the makeup."
Others scolded her for not wearing the appropriate lab safety attire.
"Wear a hair cap" and "don't u suppose to wear gloves, mask and the hair net thingy???" were other comments on the post.
One person joked that she was creating a new pandemic given all of the rules and regulations she had broken.
"Creating A New Pandemic"
Others were worried about what the product might do to their skin.
"Can't wait for this to break my skin out in hives," one person commented.


You may recall that Kylie faced immense backlash when she first launched her Kylie Skin Walnut Scrub in 2019.
my secret to a fresh face… #kylieskin walnut face scrub. may 22 pic.twitter.com/MnKpNuJTV3

— Kylie Skin (@kylieskin) May 14, 2019
Many reviews claimed the scrub damaged their skin.
Harsh scrubs such as Kylie's Walnut Scrub can create tiny tears in the top layer of the skin that allow irritants and allergens to break through a layer essentially serving as "an armor," said Dr. Adam Friedman, interim chair of the dermatology department at George Washington University.
Kylie also told her followers that she used the exfoliating scrub three times a week, which is a massive no-no in dermatology.
One licensed esthetician actually weighed in on Kylie's scrub and her usage of it.
"1x a week MAX!! And Walnut will cause micro tears in your skin, using it everyday will result in couperose skin (broken capillaries)," she wrote.