Stormi Webster is growing up so fast, and we can't keep calm!
The first daughter of Kylie Jenner and Travis Scott is proving to be a big girl, and her latest antic is one that even her mother can't handle.
Stormi Webster Is Fast Becoming Her Own Stylist
On Monday, the "Kylie Cosmetics" founder took to her Instagram Story to dote on her mini-me. Kylie dedicated a carousel of uploads to her baby girl, taking a trip down memory lane to her younger days.
In the updates, Kylie showed her daughter's impeccable dress sense and revealed a shocking fact about her choice of outfits.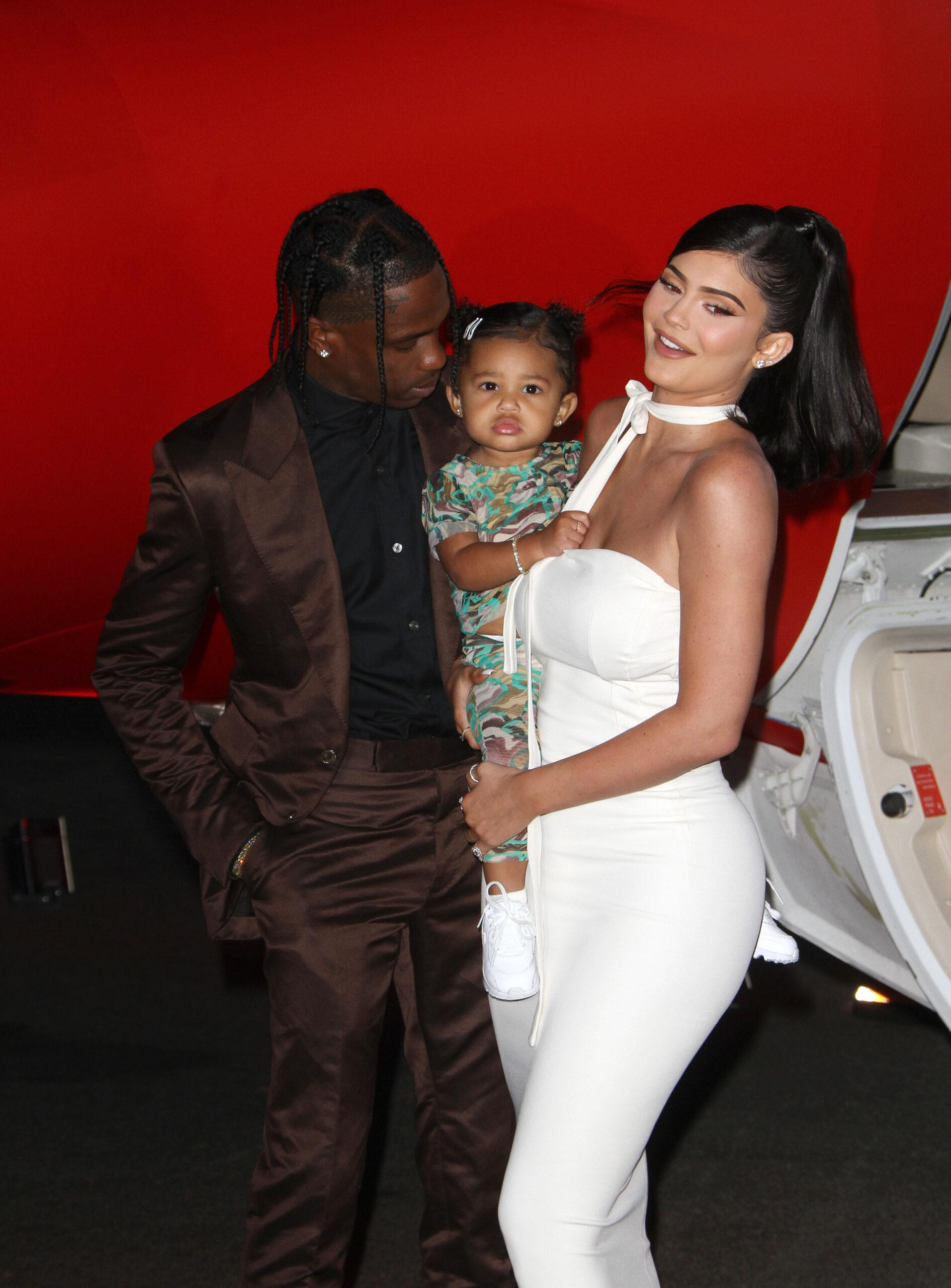 The "Life of Kylie" star kickstarted the uploads with an adorable photo of Stormi, donning striped denim dungarees over a  white graphic Supreme shirt. Her hair was styled into a sleek bun, her edges beautifully laid.
She rocked a pair of black lace-up sneakers and accessorized with diamond bracelets as she faced downwards. In the next slide, the little one rocked an all-black ensemble with her hair styled into adorable Bantu knots.
A younger Stormi was seen sitting outside, as she pouted her lips for the camera while holding a bedazzled purse. In another update, the now-4-year-old mirrored her rapper father's style wearing a baggy graphic printed shirt over jeans and colorful Nike sneakers.
Several more photos from the Instagram Stories update showed that Stormi clearly favors the "SICKO MODE" rapper's fashion style over her mother's. While that might seem heartbreaking for Kylie, it was something else that made her feel quite sad.
Alongside a picture of Stormi rocking a colorful graphic tee with grey biker shorts and white sneakers, Kylie wrote, "She doesn't let me dress her anymore 🥺🥺🥺."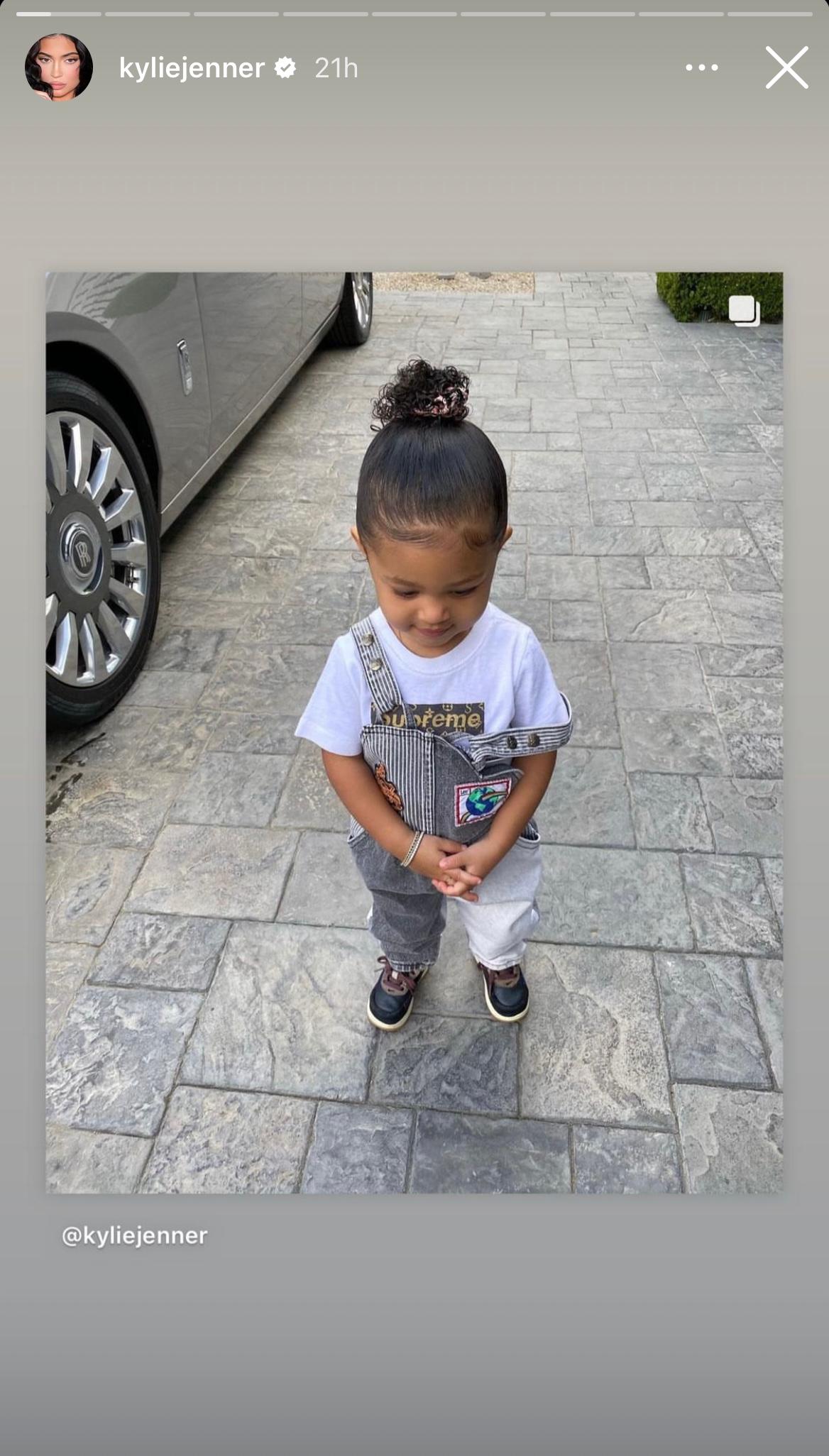 Nevertheless, Kylie held on to the memory of when she used to dress Stormi with a heartwarming throwback from 2019 that ended the slideshow.
In the picture, Kylie and Stormi twinned in matching blue ruched dresses as they took in the vast sea while on a boat.
Is Kylie Jenner Giving Stormi Another Sibling?
Kylie's Instagram Story upload comes a week after she and Scott got fans losing their minds following a naughty interaction on the timeline.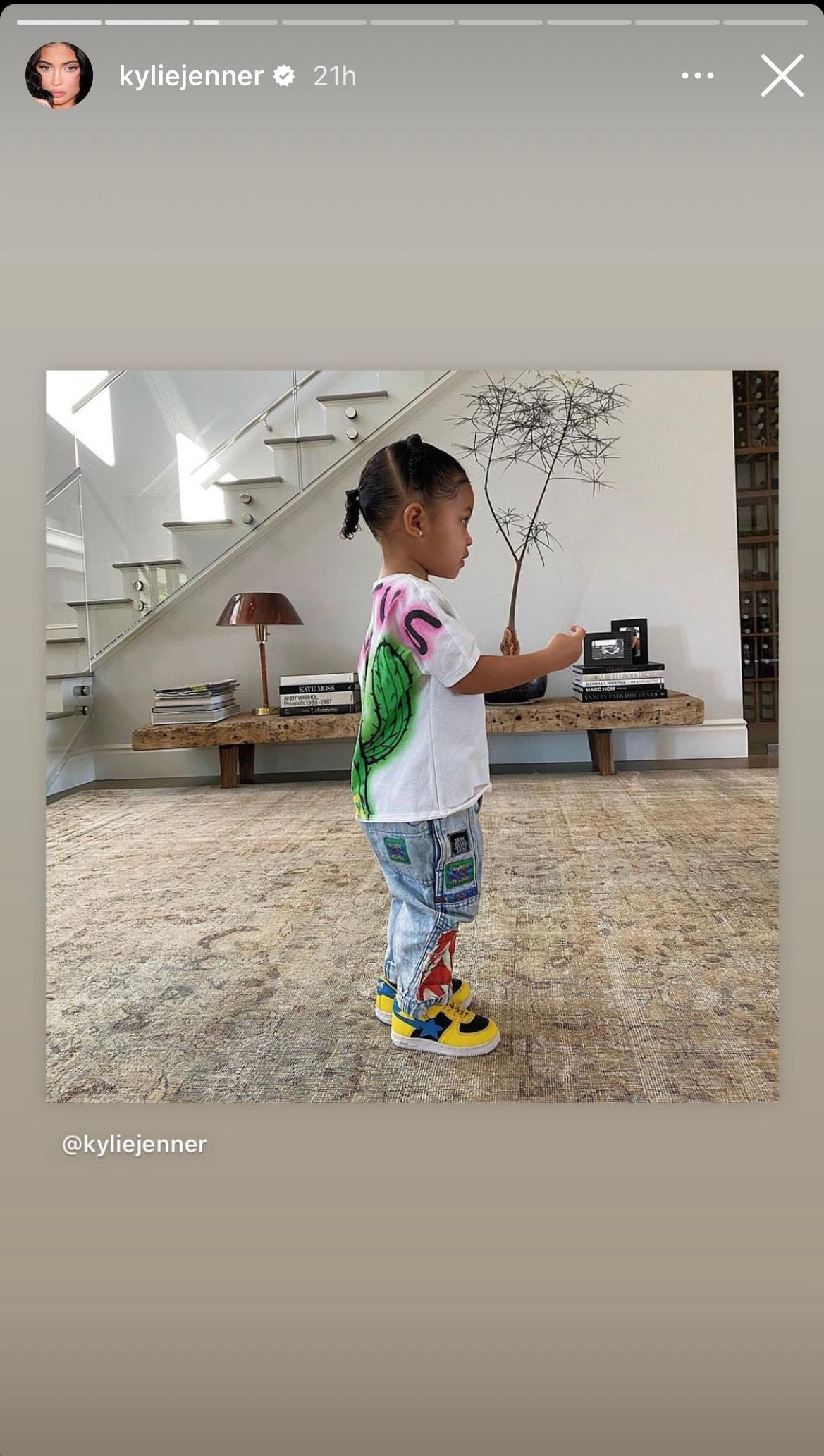 As The Blast reported, the Astroworld Festival headliner surprised fans with a photo of himself in New York. He shared a photo of himself basking outdoor ahead of the Rolling Loud stage where he joined fellow rapper Future on stage.
Scott showed off his swag in a brown graphic t-shirt with grey ripped jeans and a stylish pair of sneakers. While fans were praising the rapper's fashion prowess, Kylie couldn't get over her man's handsomeness.
In the comments section of the post, the "Keeping Up with the Kardashians" alum dropped a series of emojis consisting of a smiley face with a tongue out and four of a pregnant brunette rubbing her belly. "😛🤰🤰🤰🤰."
Scott responded to his lover's remark with a series of emojis also, "🤎 🤎 😄 🏃🏾‍♂️ 🏃🏾‍♂️ 🏃🏾‍♂️💨 💨." Fans couldn't keep calm about the interaction, believing it might be a hint that the couple is looking to expand their family some more.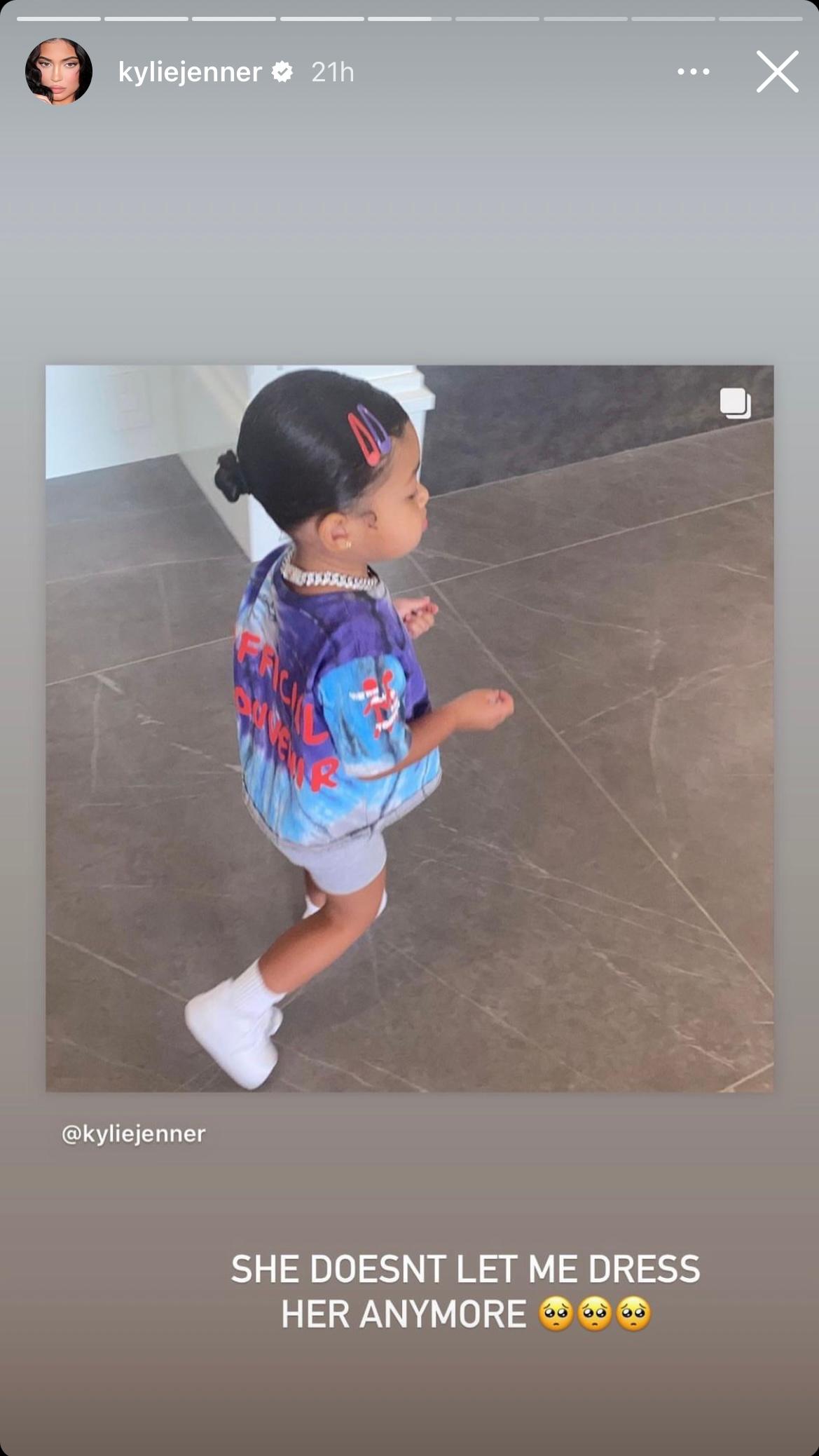 "Damn y'all bouta have a whole NBA roster at this rate," joked one fan while another added, "another already?"
This comment read, "@kyliejenner ??????OMG" while another user urged, "Kylie stop playing 😂." Of course, the playful online interaction can't be taken as anything serious, but Kylie and Scott are proud parents of two.
They welcomed Stormi on February 1, 2018, with Kylie being pregnant with her just months after she and the "goosebumps" rapper became an item in April 2017.
Stormi's pregnancy was kept a complete secret, with Kylie being absent from the family's reality show and Christmas Cards photoshoot. However, in February 2022, the lovebirds became parents again when their son was born.
Kylie initially announced his name as Wolf Jacques Webster, his middle name paying tribute to his rapper father whose real name is Jacques Bermon Webster II. However, weeks down the line she retracted, saying that her son's name is no longer Wolf.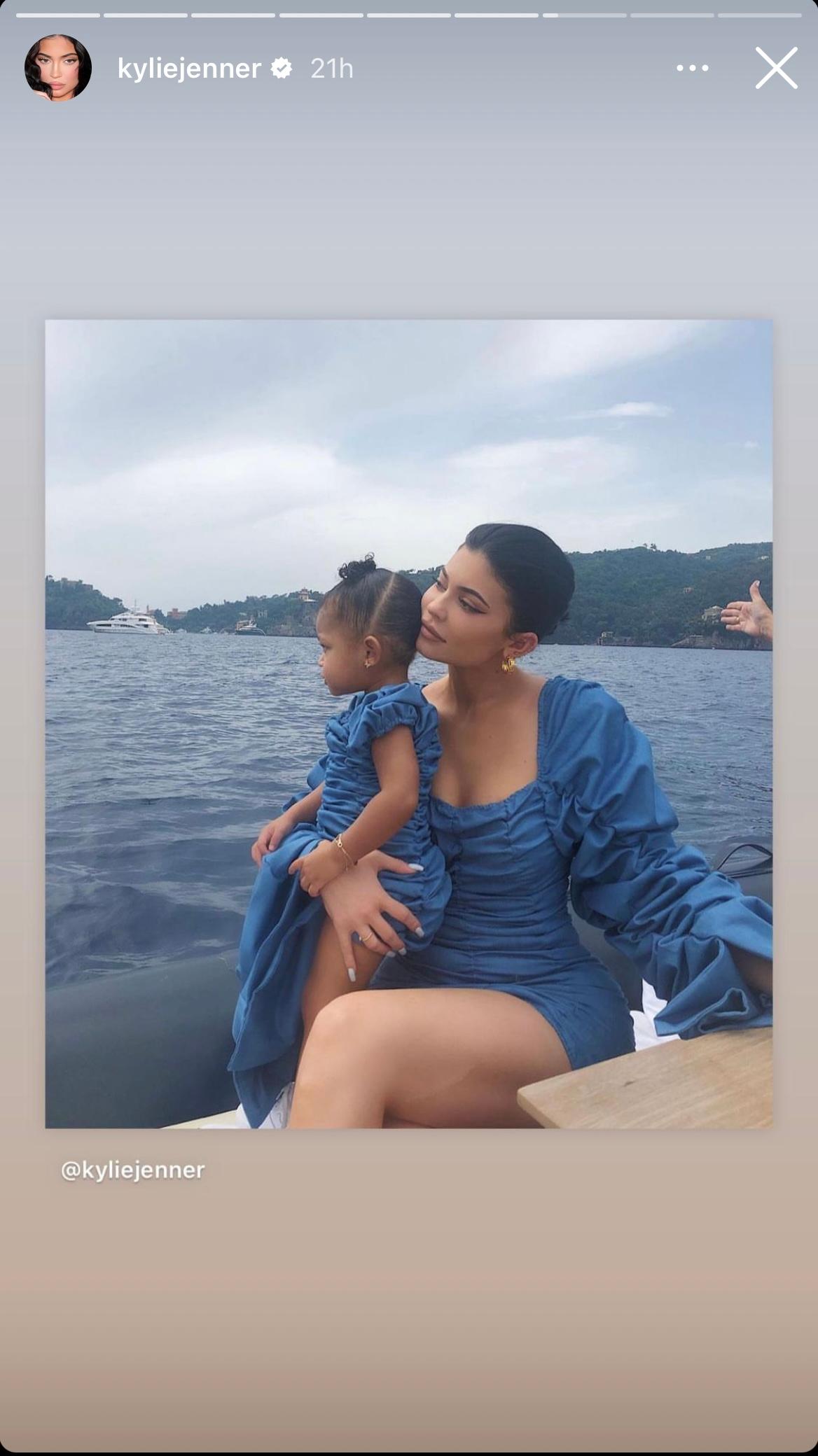 The couple is yet to announced their son's name and fans continue to anticipate.