Clearly, Drake contracting Covid was "God's Plan."
The hitmaker has officially been diagnosed with the 'VID!'
The rap star recently revealed he contracted COVID-19. It's no coincidence he got the virus following a week-long tropical vacation to St. Tropez where he was partying among hundreds of strangers.
Drake Tests Positive For COVID-19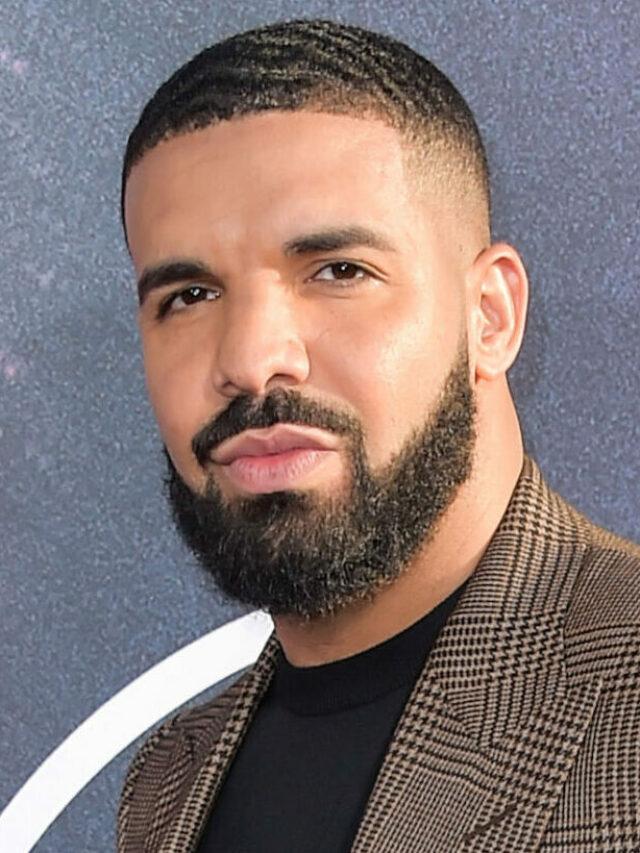 Drake's "Young Money Reunion show" was set to go off on Monday, August 1st, but the Canadian-native had to postpone it due to his illness.
He notified fans via his Instagram Story.
"I am truly devastated to say that I tested positive for Covid and the Young Money Reunion show scheduled for tonight is being rescheduled to the SOONEST date possible," he wrote. "I will keep the city posted and share the new date whenever we have it booked. Until then I hope everyone stays safe and healthy and I love you all."
Drake Is Devastated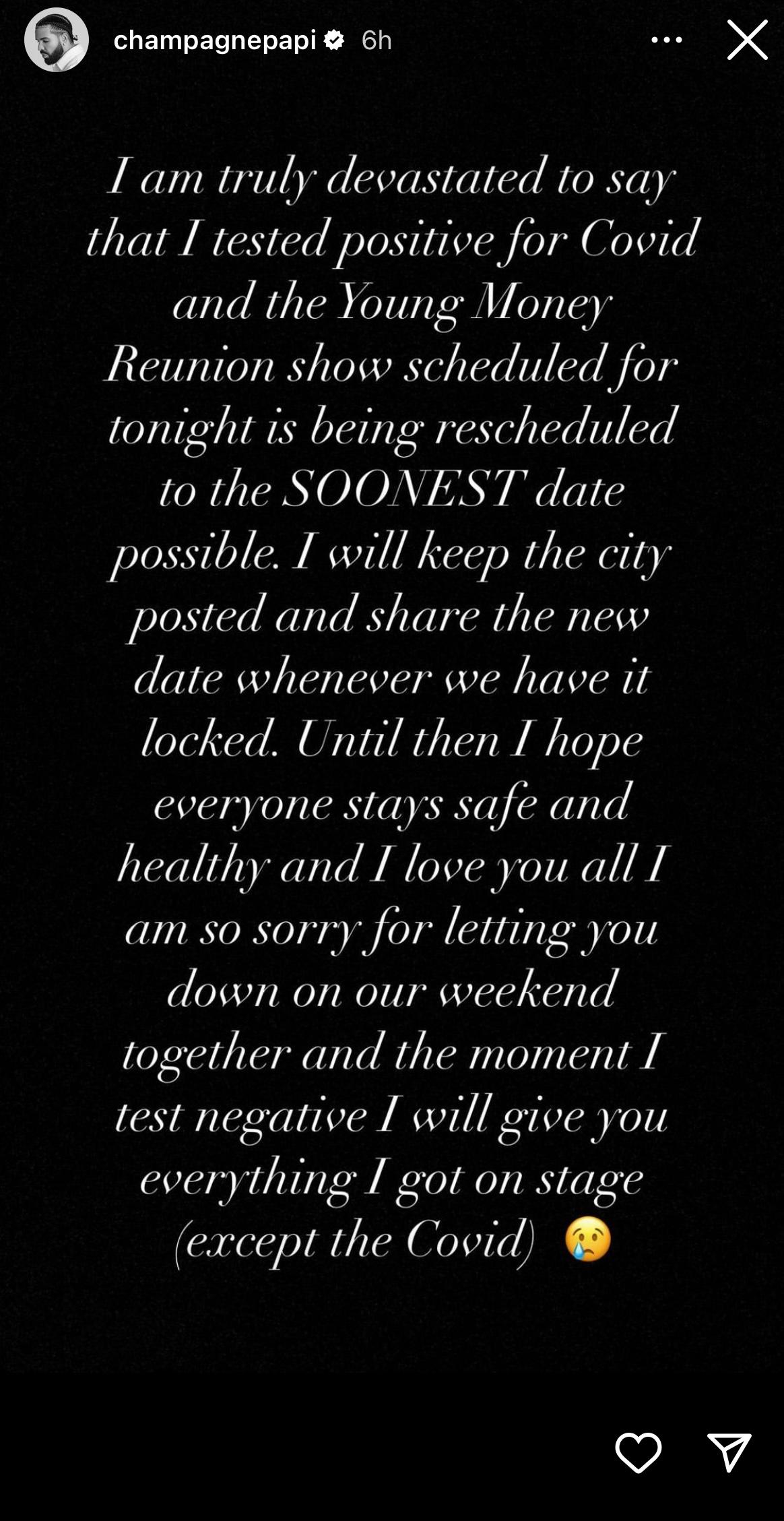 Drake was extremely apologetic to his fans continuing to say, "I am so sorry for letting you down on our weekend together and the moment I test negative I will give you everything I got on stage (except the Covid) 😢."
Despite having to postpone and reschedule (TBD) his Monday show, the rapper was able to kick off the festival last Thursday, July 28.
He celebrated the kickoff with an "All Canadians North Stars" night at his nightclub, History.
Drake pulled out all the stops and even had some unexpected guest appearances.
Drake Brings Nelly Furtado To The Stage
View this post on Instagram
THE "Promiscuous Girl" Nelly Furtado paid a visit to Drake onstage. This was her first time performing in five years.
You may remember her from songs like, "I'm Like A bird," "Maneater" and "Say It right."
Drake and Nelly gave the crowd an unexpected duet of "I'm Like A Bird," and it's apparent from his Instagram… he enjoyed himself very much!
Furtado wasn't the only 'maneater' that the "Hotline Bling" singer brought to the stage.
He brought the REAL Kiki from his song, "In My Feelings," to the stage.
You may recall that Drake's 2018 song went insanely viral.
"This next person coming to the stage, I used to get in my mom's car and I used to drive all the way to the west for this one right here, you feel me? So I have to personally introduce her," he said to the audience. "This is my first girlfriend I ever had in my life. A real legend. Somebody I love with all my heart."
Drake Brought The Real-Life "Kiki" To The Stage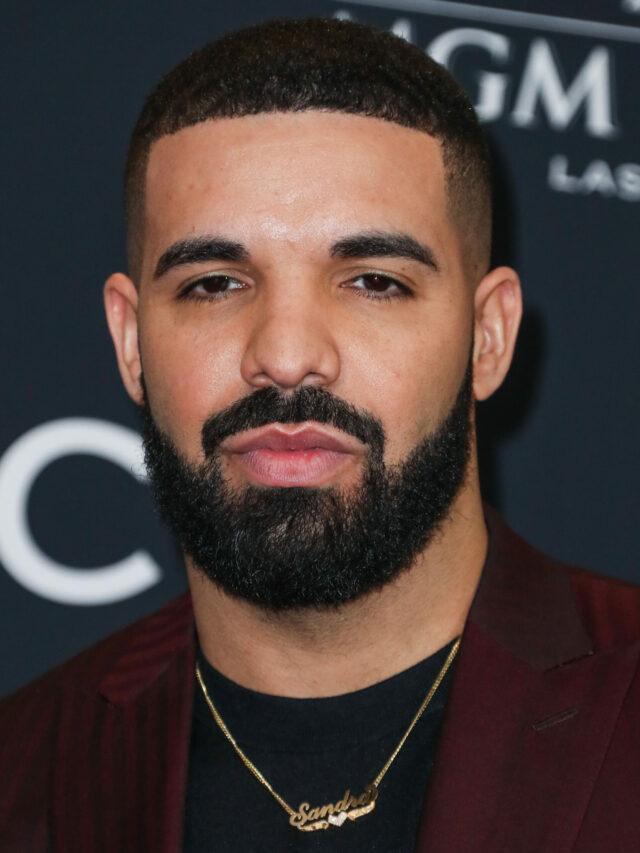 His first girlfriend was Keshia Chanté, who is the infamous "Kiki."
Chanté performed some of her biggest hits and commemorated the moment on her own Instagram.
View this post on Instagram
"Legendary Nights in Toronto 🤍 I've never seen the city come together like that! It was everything. A dream only @champagnepapi could make true," she wrote about her ex. "The most heartfelt & meaningful introduction I've ever had. Aubs I love you for life. And @djcharlieb I am so MFN proud of you. I've been watching you put in that work since 2004 and the All Canadian North Stars show was the perfect full circle moment."
View this post on Instagram
Chanté continued to gloat about the entire experience writing, "Performing songs I dropped in my teen years and hearing you sing all the words, made my soul so happy. Such a beautiful memory I will cherish forever. Toronto you have been riding for me since the very beginning and I am so grateful for the love."