Has hell frozen over? Because we just got word that Margaret Josephs has received an invite to Teresa Guidice's upcoming nuptials. Now let's not get too excited, she isn't a bridesmaid or anything but an invite is the least she could have hoped for after this tumultuous season of Real Housewives of New Jersey.
Not A Bridesmaid, Barely A Wedding Guest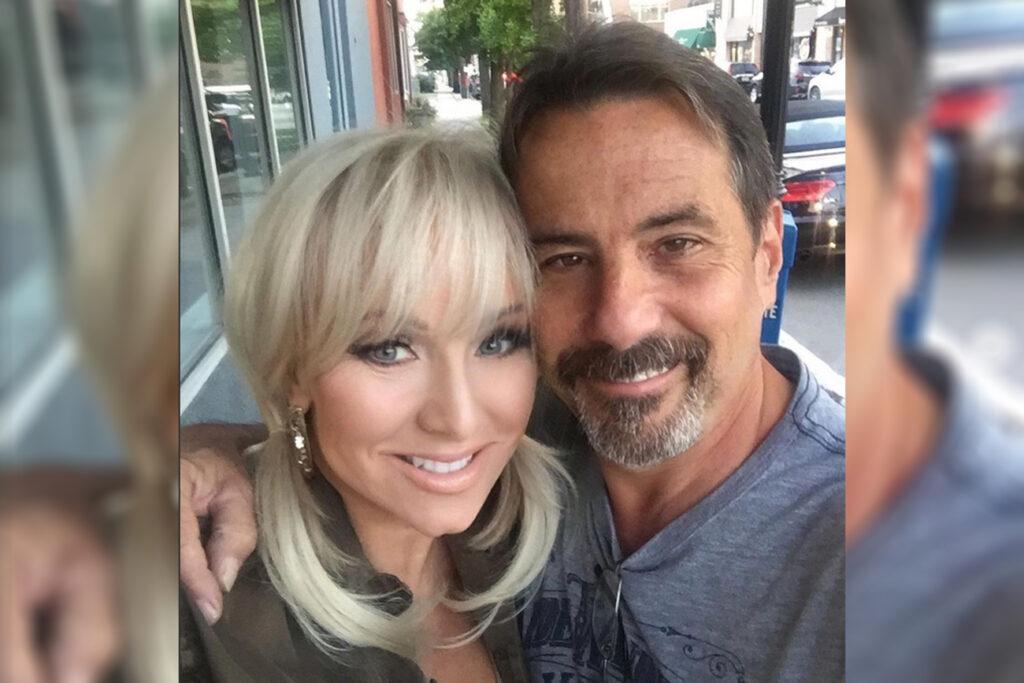 Josephs shared the surprising news while appearing on Sirius XM's "Radio Andy" show. Now you may be thinking, 'things didn't end well on the reunion with these two' and you're right, it was an absolute crap show. That being said the fashion designer shared with host Jeff Lewis that she and Guidice are taking "baby steps" to repair their friendship. 
That's when she dropped the bombshell, "I got invited to the wedding, so things are definitely better." Josephs was accompanied by her fan-favorite mother Marge Sr. and they both admitted that things are looking up after last season.
View this post on Instagram
Margaret Josephs & Teresa Giudice Fought Like Wild Cats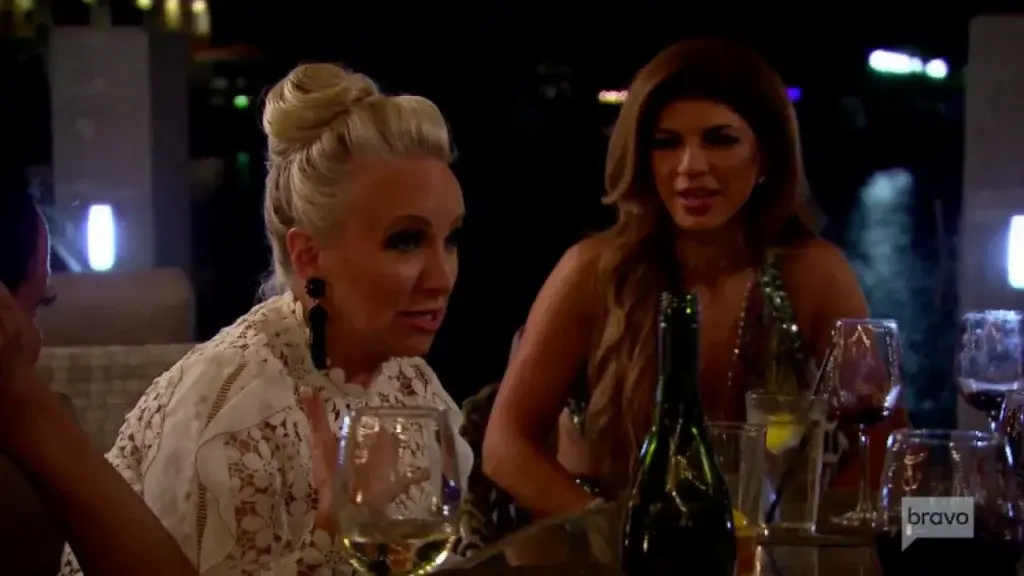 The women were at one another throats during season 12 and by the reunion, things has not gotten better. "Teresa and I, the last year, we had a very tumultuous relationship. We were very close prior to that, so I think, you know, we've worked through some things." 
The reality star also maintained her main focus in pushing her nose in the mom of "4 beautiful daughters" business was strictly for protection. Josephs said she "wanted good things for her" but claims that Giudice "didn't realize that at first." At the time an off video of Luis Ruelas was going around of him tanned to hell, hot, sticky, and on a dinky boat yelling to his ex that he loved her and wanted to make it work.
So maybe she realizes it now? At that moment, fans saw Giudice storm out of many events dragging her fiancé Ruelas behind her. And, of course, screaming on her way out. The women slung hateful words at one another like "sick, disgusting, liar". How do you come back from that?
Teresa Giudice Is In A Love Bubble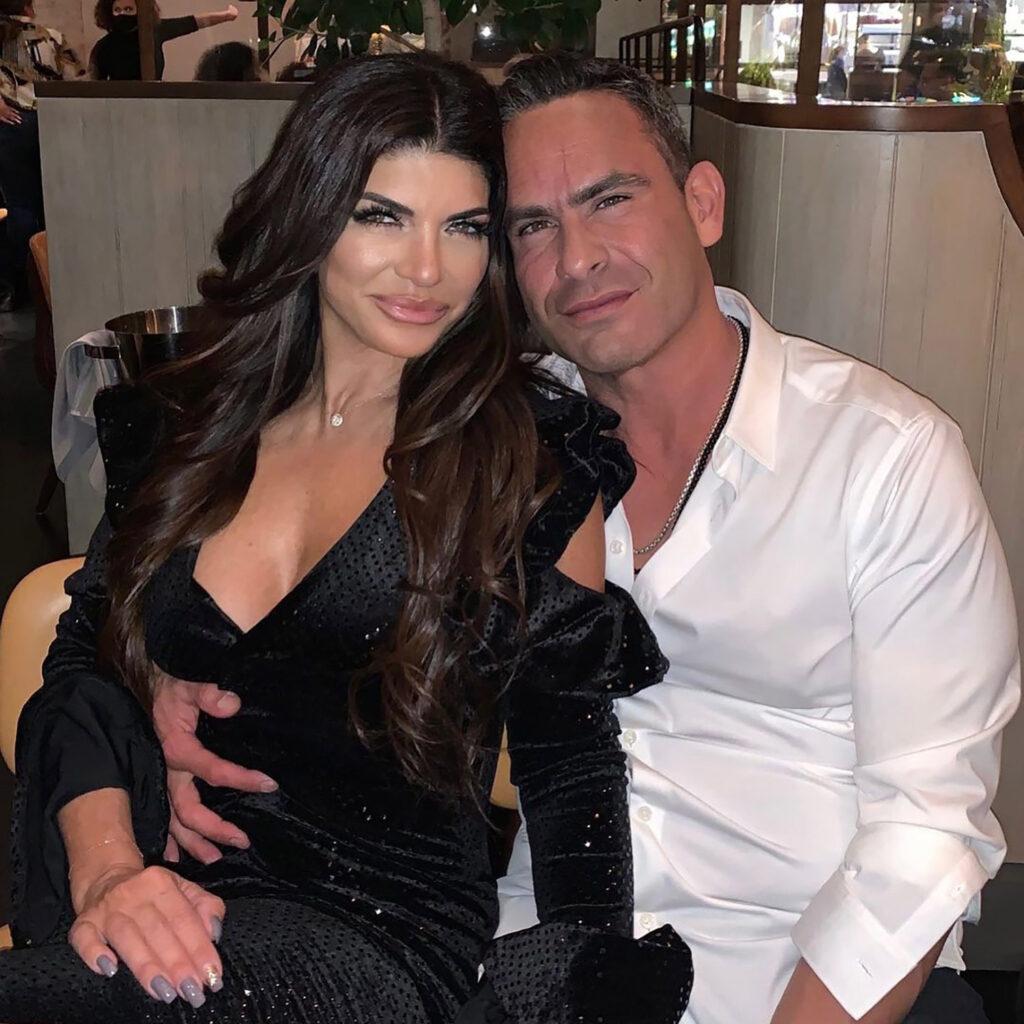 The veteran reality star spent most of the season butting heads with not only Josephs but almost every other cast member including her bestie Dolores Catania and her sister-in-law Melissa Gorga. However, Josephs was the most vocal about her suspicions of Ruelas and the couple's relationship. 
Guidice referred to her relationship as a "love bubble" and accused the cast of trying to "tap it" she also stormed out of Jennifer Aydin's house before an event she asked the co-star to host at her Shore house. She returned of course after the party started just to fight with her co-stars.
It seems like all is well now though."Things are a lot better and Joe [Benigno] and I are going to the wedding. She even invited Marge Sr., so things are a lot better," shared Josephs. But, news also just dropped that Giudice is ALLEGEDLY getting a 4-part special documenting her wedding.
Sidenote here, the reality star claimed she didn't want her wedding televised, remember that bravo stans? Anyway, we can assume that this special could have something to do with Joseph's invite. She is a FT cast member after all and it's kind of a mess when these women chose to not invite someone to an event that all the other women are going to.
View this post on Instagram
Who Else Got The Invite?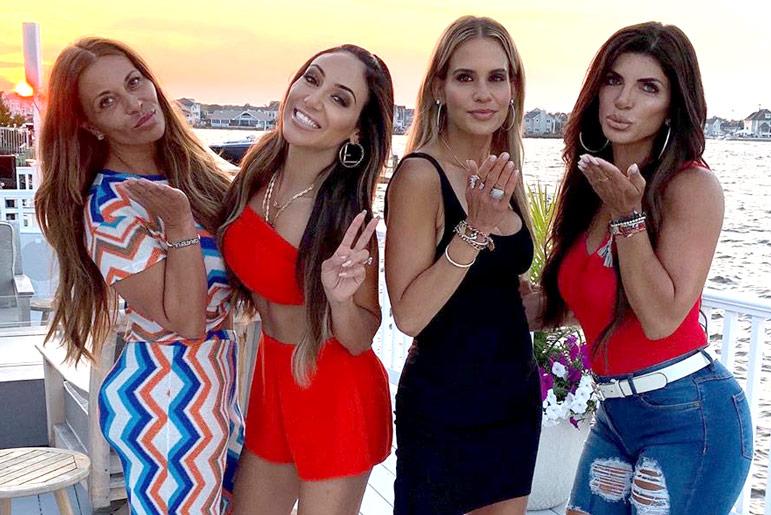 Giudice's wedding seems like the most talked about event for this crew. Even for those who haven't been invited or who have had their invites taken away and given back. The suspected bridezilla has several bridesmaids and none of them are her sister-in-law.
Her ride-or-die best friend Catania was not even considered to be a bridesmaid until recently when someone else had to drop out. It's still kind of a slap in the face for Catania because Guidice allegedly asked Aydin to be a bridesmaid before her.
The whole scenario is drama. Thank God. I can't wait to watch it unfold whether it's in a 4-part special or all of season 13!