Stephanie Matto, made semi-famous because of "90 Day Fiancé," is back in the headlines.
You may remember Matto from '90 Day' or you may remember her from selling her farts in jars, nearly dying and is now making boob sweat jars.
If none of these things ring a bell, click here to catch up.
From Fart Jars To Boob Sweat Jars… This Is Stephanie Matto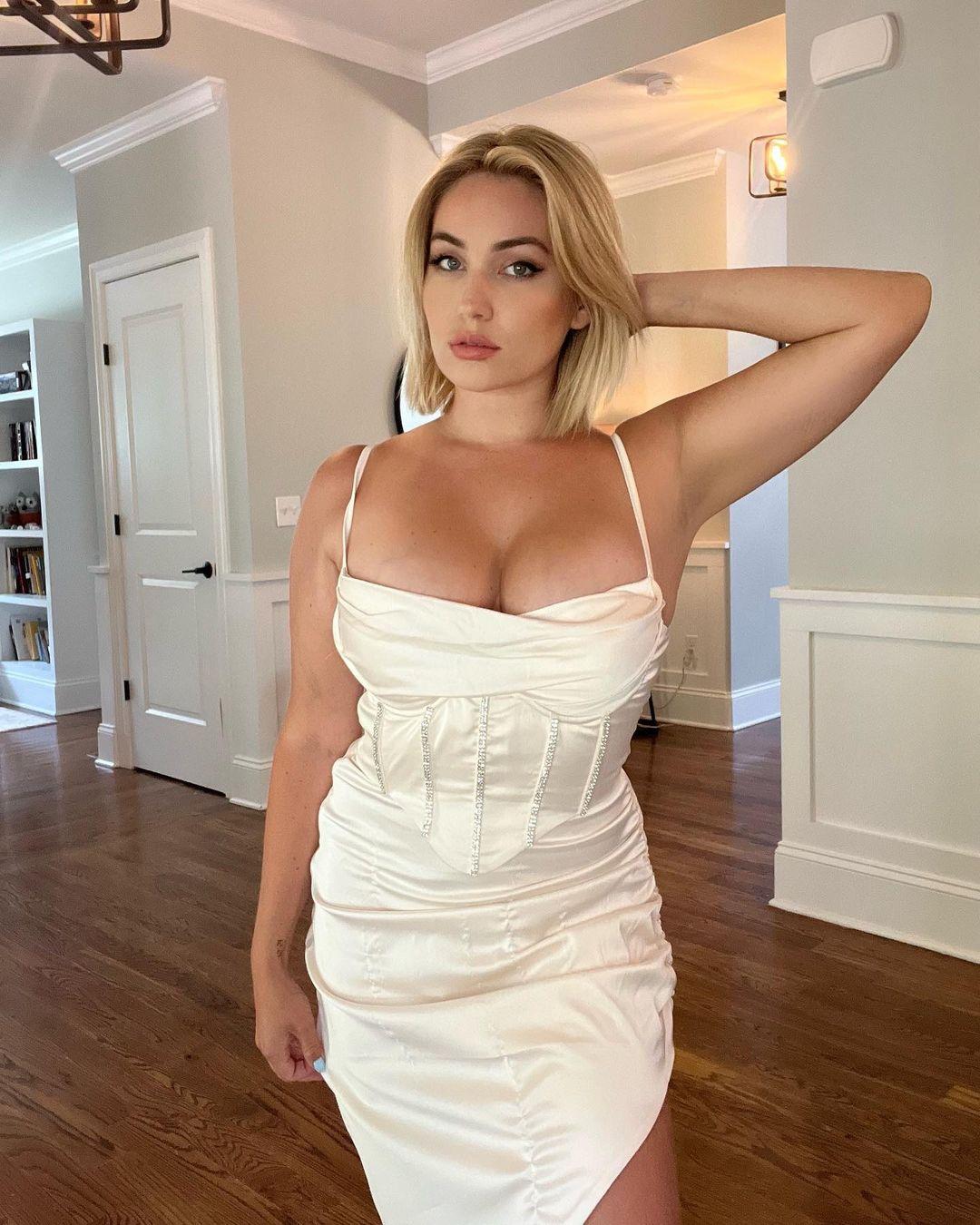 Now, if you're on the same page as us, let us tell you about her latest endeavor that is so bizarre it just makes sense.
Matto recently shared that she would be auctioning off a date night with her for charity.
Over the weekend, she shared a TikTok video and Instagram video to her thousands upon thousands of followers.
The video has closed captions on it which read, "Thinking about auctioning off a virtual date for charity just to see what happens and do a good thing (and the most insane thing happens.)"
Stephanie Auctioned Herself Off For A Date
View this post on Instagram
One bid came in for $120.00 then one for $550.00 followed by a heavier hitter of $1200.00.
However, Matto was absolutely SHOOK when a bid for nearly $3,000.00 came in.
The winning bid was for $2,700.00, but this is when things started getting… interesting.
She's Dating For Charity
"Then I realize the winner is a fellow 90 day fiancé cast member," she wrote over the video.
Matto captioned her post, "The winner of my 1 hour date auction is… drum roll… a 90 day fiance cast member… 😶. I am still keeping their name private because I have yet to plan our date or even wrap my head around this 🥹❤️ but thank you! And so excited to be donating to @bethematch! They're my favorite charity!"
View this post on Instagram
For days her fans and followers tried to guess who the cast member was, and now their identity has been revealed.
She published yet another TikTok and IG video slamming fans for not guessing who the winner was.
"POV: My fans trying to figure out which 90 day fiancé cast member bid almost 3k on my date @uction and WON!"
View this post on Instagram
She captioned that video, "You guys have STILL not guessed. Not a single person. Unreal. You all are guessing some people who don't even have 2 grand c'mon 😂 #thinkharder Anyway, even if you don't guess @tmz will have the exclusive Monday morning if you don't guess 😘❤️ OR remix this reel and you're right I'll send you $500."
Well Monday morning came and TMZ got the details on the winner of the one-hour virtual date with Matto.
Drum roll please… Congratulations Stephanie Davison, you ARE the winner!
It's A '90 Day' Date Night Extravaganza
View this post on Instagram
Well wouldn't you know, a Stephanie going on a date with another Stephanie.
Did we just come full '90 Day' circle?
Per the outlet, Matto was completely blindsided when Davison messaged her informed her she was the winning bidder.
The two Stephs have never met, but this could be a very good business opportunity for both of them.
Matto said Davison wanted the one-hour date to talk about marketing ideas.
Matto, who as we mentioned sold her farts in jars and now sells her boob sweat in jars, is down to see how she can become more marketable.
Out of the $2700 bid, 10% will be donated to the "Be The Match Foundation" which aids people in finding donors for lifesaving bone marrow.