Fans of "The Golden Girls" are screaming "Thank you for bringing them back!"
Betty White, Bea Arthur, Rue McClanahan and Estelle Getty will reprise their roles as Rose Nylund, Dorothy Zbornak, Blanche Deveraux and Sophia. Petrillo.
Yes, they're doing it from the after-life, or I guess the future!
The 'Golden Girls' Are Making A Futuristic Comeback!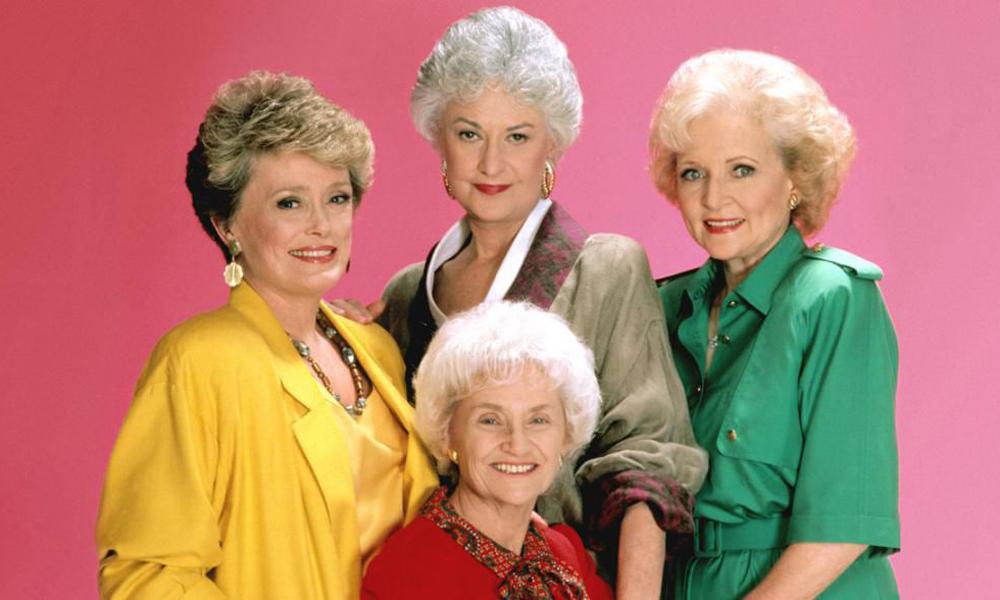 "Golden Girls 3033" is a new animated TV series from "BoJack Horseman" director Mike Hollingsworth.
According to Entertainment Weekly, the animated episode overlays audio from the original 'Golden Girls' sitcom.
It is being repackaged and repurposed with a 'Jetsons'-esque vibe.
The five-minute pilot was recently released and shows the fantastic foursome still living together in Miami, FL., but now they're living a millennium beyond the present all thanks to a discovery of the Fountain of Youth!
However, Sophia (Getty) will be encased a giant yellow mesh suit.
Hollingsworth told IndieWire that he grew up watching "The Golden Girls" and loosely threw out the show idea on a whim.
"Golden Girls 3033" Was Initially A Joke
"Out of frustration, I just started coming up with the craziest ideas, like the most ridiculous concepts," he explained. "I was just riffing in the directors' room at BoJack, like, 'Well, of course, I'm also working on a show — it's The Golden Girls, [but] they find the fountain of youth, and now they're in the future.' It made all the directors laugh, so I would return to it conversationally."
Despite his literal out of this world idea, the show concept began to grow on him, which led him to make his joke a reality.
"I realized I'm having so much more fun talking about this ridiculous [show] and ideas for it — like Dorothy's ex-husband, Stan, is a squid alien — than I was while trying to pitch what they were asking for," Hollingsworth said.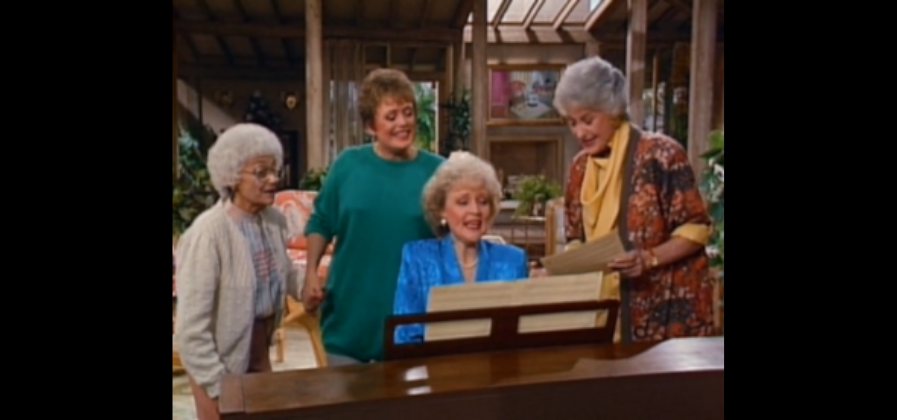 In the 'GG3033' pilot, Stan shows off the invisible-to-the-naked-eye diamond he's bought for a new fiancée.
Dorothy, Rose, Blanche and Sophia tear him to shreds, naturally.
Stan's voice is barely comprehensible, and is basically alien garble.
Per EW, the episode also features the women living in a home where bots rebuild a lost appendage, lipstick gets lasered on, and the kitchen comes equipped with a food dispenser that offers up Lonely Lady Lasagna and Dateless Desert for One (it comes in "sorrow" flavor).
Even the cherished theme song gets a boppy electronic overhaul.
See The "Golden Girls 3033" Trailer!
Now that could be make or break for diehard fans.
"It's ultimately a celebration of the material," Hollingsworth told IndieWire, which premiered the pilot Friday, July 8. "With this concept, you're getting the original performances. These are the words that Susan Harris wrote, and these are the performances that she oversaw as a director."
In the event the pilot gets picked up for more episodes, Hollingsworth envisions them to be 30-minutes in length and will add more LGBTQ voices "in the driver's seat."
"The Golden Girls" was ahead of its time when it premiered in 1985.