Less than a month after Kim Kardashian launched her extensive skincare line, "SKKN by Kim," the OG reality star is finding herself in legal troubles over the brand's name.
Kim was recently sued by a small business for trademark infringement, but she is fighting back, calling the lawsuit baseless and a "shakedown."
Kim Kardashian Sued Over 'SKKN By Kim' Brand
As reported by TMZ, Kim was sued by a Brooklyn-based company named Beauty Concepts that claims ownership of the trademark "SKKN+." The esthetician studio reportedly first reached out to the "Keeping Up with the Kardashians" alum mid-last year, asking her to drop the name.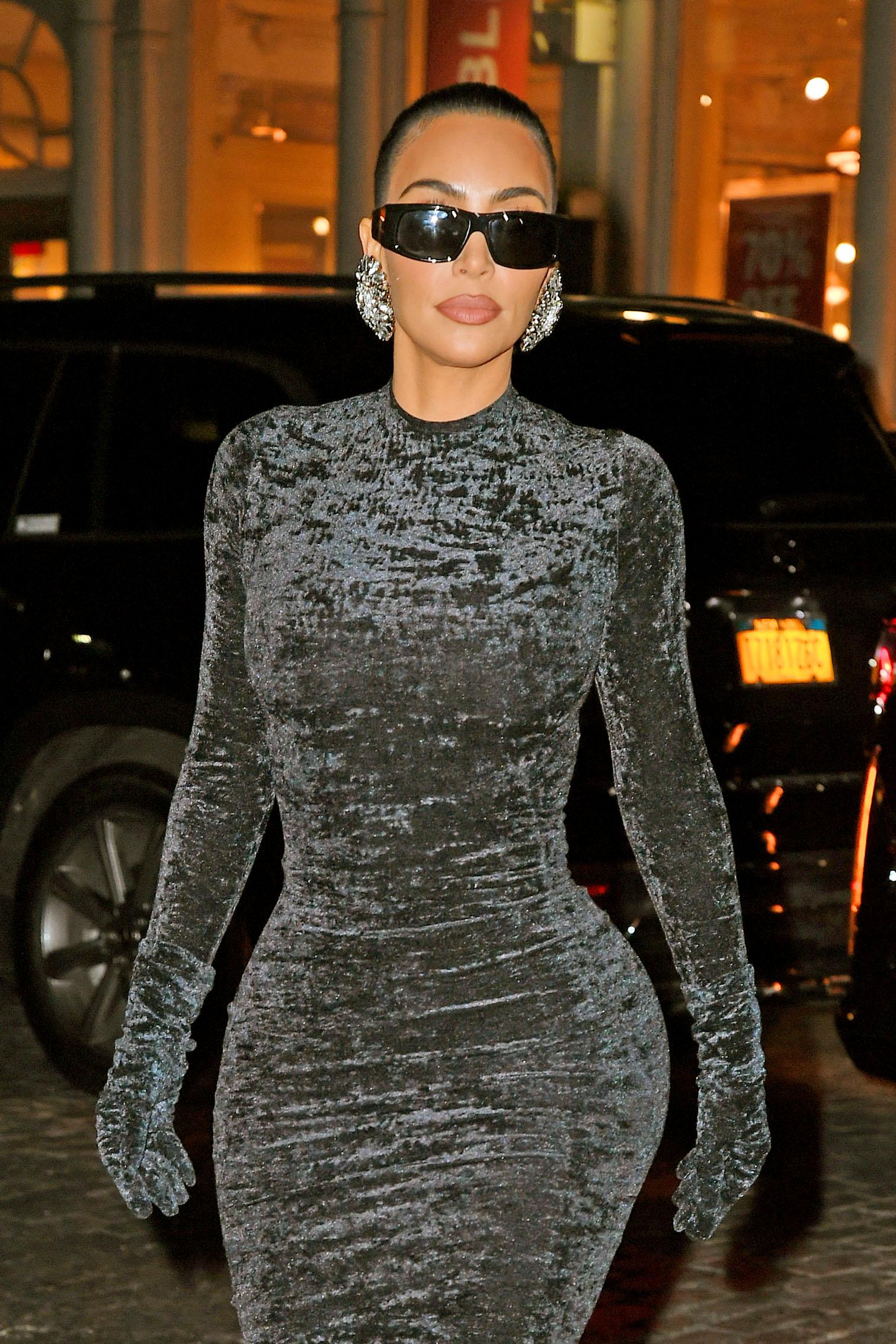 Ms. Lundsford the owner of the business explained in a letter to Kim that her brand was a growing business that luckily survived the pandemic and moved up to a brick-and-mortar store.
Lundsford requested that the mother-of-four drop the name "SKKN" shortly after she filed to trademark the name, telling her that they already held the rights to "SKKN+."
However, the Hulu star ignored their request and refused to respond to their letter. Making things worse, Kim went ahead to release the product early this month, resulting in the trademark infringement lawsuit.
'The Kardashians' Star Calls Lawsuit A 'Shakedown Effort'
The socialite seems pretty unfazed by the lawsuit as seen in a lengthy statement released by her lead counsel, Michael Rhodes. Rhodes shared that the lawsuit has no basis as "SKKN By Kim" is a new brand that follows in the footsteps of all of his client's successful products from the KKW Beauty line.
Telling Kim's side of the story, Rhodes confirmed that Beauty concepts indeed reached out to Kim last year while applauding Lundsford for her entrepreneurial spirit.
"We applaud Ms. Lunsford for being a small business owner and following her dreams. But that doesn't give her the right to wrongfully claim that we've done something wrong," the attorney wrote.
Rhodes claimed that although Beauty Concepts claimed ownership of "SKKN," it only recently filed the trademark for the logo. He branded the esthetician studio "a one-person shop offering facials from a single Brooklyn location."
View this post on Instagram

He alleged that Lunsford's business had no signage and had never sold a product under the SKKN+ name. Rhodes continues, "Beauty Concepts asked that we drop the SKKN name. Of course, we said no. Beauty Concepts then challenged Ms. Kardashian's trademark applications at the USPTO. Unsurprisingly, the USPTO rejected Beauty Concepts' own SKKN+ mark saying that 'skkn' just means 'skin.'"
The lawyer claims that as a result, Beauty Concepts tried to make its business bigger than it is by changing its website and leasing a new storefront.
Rhodes claims that Kim's legal team has tried to reach out to Lunsford multiple times to find a "sensible path to coexistence" but it was to no avail.
"We pointed out that running a small esthetician business in Brooklyn does not give it the right to shut down a global skincare line. We discovered that Beauty Concepts was doing business at one point without the legally required licenses," Rhodes wrote.
He claimed that the small business was focused on demanding a huge sum of money rather than engaging with Kim's legal team. The statement concluded,
"Since we've done nothing wrong we stood our ground. We think the case is less about the law of trademarks and more about trying to leverage a settlement by threatening Ms. Kardashian's name and reputation. That's not going to work and we look forward to presenting our case in court."
About Kim's Skincare Line
View this post on Instagram
As The Blast reported, the reality star shared the news of her new skincare line on June 1 via a social media announcement, saying:
"I'm excited to finally introduce to you SKKN BY KIM, a rejuvenating nine-product skincare ritual that I have developed from start to finish. Every bottle from my new line is filled with the knowledge I've accumulated along the way. You will experience refillable packaging, and clean, science-backed ingredients designed to nourish all skin types, tones, and textures."
SKKN By Kim which officially launched on June 21 is an elaborate nine-step skincare product lineup that consists of a cleanser, toner, exfoliator, hyaluronic acid serum, vitamin C serum, face cream, eye cream, oil drops, and night oil.
The collective product goes for a whopping $630 and promises great results never produced by any other skincare line.