Savannah Chrisley, the oldest daughter of reality stars Todd & Julie Chrisley, is standing by her parents as they face federal charges for financial crime.
It is no news that Todd & Julie were recently found guilty of federal bank fraud involving taking fraudulent loans to bankroll their lavish lifestyle.
The recent events have taken a toll on Savannah, who took to Instagram to update fans and declare her solidarity with her family as they fight for justice.
Savannah Chrisley Updates Instagram With Solidarity Post For Family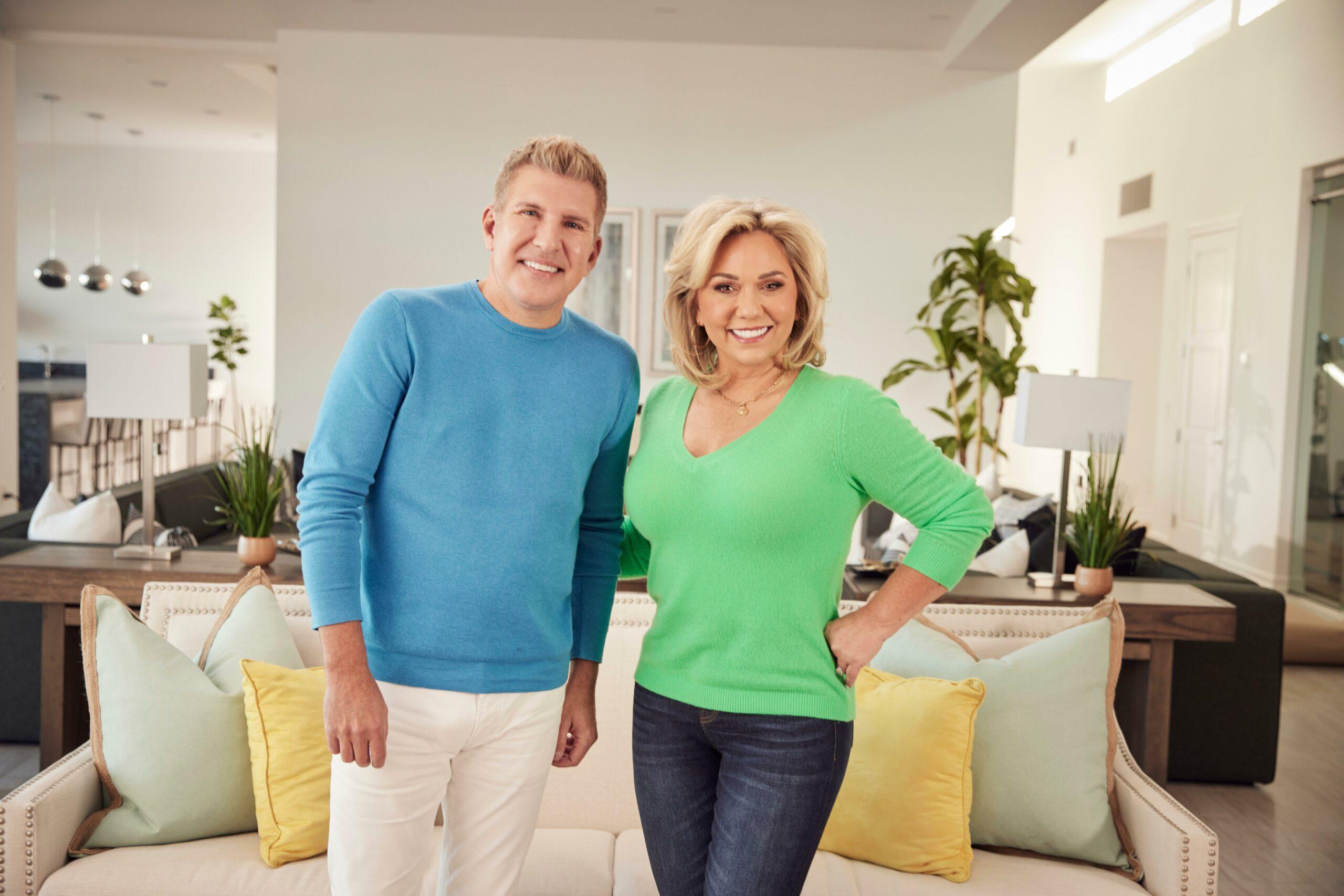 "Hi there my Instagram family… it's been a few weeks," the former beauty pageant competitor began her lengthy message under a series of pictures showing her and her beautiful family. She continued writing:
"Before you continue reading, I would like to ask one thing of you…please be kind. This life is so cruel, and we're doing the best we can."
Savannah further stated that she would continue supporting her family while also fighting for justice for them and others that the system had failed.
She added that there was not much she could comment on legally at that moment and revealed her disappointment in feeling let down by God, despite her "relentless" prayers.
Nevertheless, she believed God would use "every hardship and adversity" she and her family experienced to strengthen and prepare them for "an even greater purpose."
The beauty enthusiast then proclaimed that she would continue believing in her "Lord and Savior" while praying daily for strength, hope, and love.
She also appreciated her supporters for remaining by her and her family's sides, stating that the fight was still on.
Savannah concluded the lovely note with, "Now let's get back to work. Now is my time to break the glass ceiling – no matter what comes my way, I WILL succeed – xoxoxo -Sassy [love emoji] #kindness #hope."
View this post on Instagram
She shared four pictures above the caption, including a message from Zanna Keithley about positive thinking, a throwback shot of her with her father, another one with her mom, and finished off with a family image.
Fans sent love and prayers to the Chrisley family and assured Savannah that everything would be okay in the end with patience and prayer.
Several fans could relate to the reality star's feeling of being let down by God as they shared their personal stories and advised her to have faith, believing a miracle would happen. 
Some were also confident that the Chrisleys did not deserve the hardship they were going through and vowed to continue supporting them in the process.
Speaking of the family's "hardship," Savannah's parents Todd and Julie, were recently placed on house arrest after being convicted of fraudulent crimes involving scamming banks for loans.
The Blast shared that, they were found guilty on Tuesday, June 7, and their sentencing is scheduled for October 6. However, they were released briefly on bail and detained in their home.
Details of their fraudulent activity showed they used fake accounts to apply for loans from local banks, disbursing the $30 million in loaned funds on their extravagant living.
Judge Eleanor Ross, a federal judge in Atlanta, convicted the couple on charges of running an extended plan with fake financial records after prosecutors discovered substantial evidence against them.
View this post on Instagram
One of the pieces of evidence pointed to their accountant Peter Tarantino who was also apprehended and accused of hiding the reality stars' financial resources from the IRS.
Todd and Julie's final hearing later in October would determine if they would face a maximum of thirty years sentence each.
The SASSY Founder's Hot Bikini Snaps Causes Mixed Reactions From Fans
About a year ago, The Blast reported fans' varied reactions to Savannah's "wild child" bikini picture, showing her in a green halter neck swimsuit, complemented with metallic mirror shades.
Around the time, she flooded her Instagram with snaps from her yacht vacation with friends, sharing the posts over Memorial Day weekend and showcasing the splendid time the bunch had.
The "wild child" snap showed her with four other buddies, all donning swim wears and sunglasses as they beamed at the camera.
The former Miss Tennessee USA then captioned the post with, "Some just have to chase the sun. Can we go back! #wildchild" 
As lovely as the post was, haters left unkind words in the comment section and pointed out her 2020 separation from her ex-boyfriend and NHL star Nic Kerdiles.
Savannah and Kerdiles had no bad blood between them as they ended their relationship amicably despite being previously engaged.