Country singer and icon Toby Keith recently revealed his stomach cancer diagnosis and his struggle with it for the past six months. The seven-time Grammy-nominated musician is known for his hits like "As Good As I Once Was," "Should've Been a Cowboy" and several others.
Keith was also named one of the richest men in country music with a net worth of $500 million. Asides from his musical feats, the 60-year-old is also known for his relationship with former President Donald Trump.
The singer announced his illness via his social media accounts and revealed that he is currently undergoing treatment. Keith also told his fans that he needed some time to himself to "breathe, recover and relax."
Toby Keith Is Battling Stomach Cancer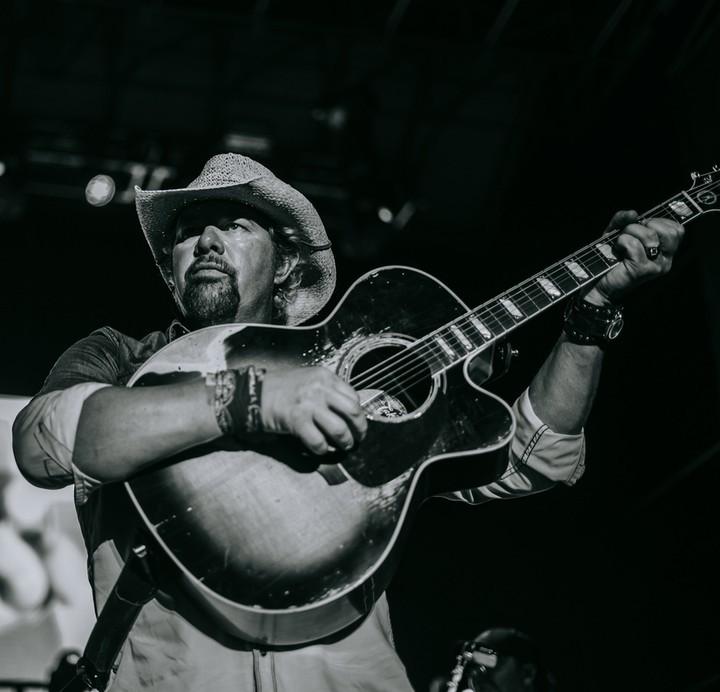 Keith is reportedly in the process of battling stomach cancer. The country musician announced via his official Twitter and Instagram accounts, revealing that he started receiving treatment for stomach cancer six months ago.
— Toby Keith (@tobykeith) June 12, 2022
Keith wrote, "Last fall I was diagnosed with stomach cancer. I've spent the last 6 months receiving chemo, radiation, and surgery. So far, so good. I need time to breathe, recover and relax. I am looking forward to spending time with my family. But I will see the fans sooner than later. I can't wait." His comments were flooded with encouragement from friends and loved ones.
His publicist also reached out to Deadline to reveal that the artist wouldn't be in any performances "for now." Keith was previously meant to perform in Illinois and Michigan on June 17 and 18 while touring for his latest album, "Peso In My Pocket." There isn't any new information concerning cancellations or rescheduling of the event.
The Toby Keith Foundation Was Founded In 2006
View this post on Instagram
The "Wild Hearts" artist previously founded the Toby Keith Foundation in 2006 to "encourage the health and happiness of pediatric cancer patients and to support OK Kids Korral." Its main focus is to ensure no-cost housing for children suffering from cancer.
In 2014, according to the website, the foundation opened OK Kids Korral, a "cost-free convenient, and comfortable home" for children cancer patients who were being treated at the Children's Hospital at some select medical centers. Last month alone, Keith raised around $1.3 million for the home.
The website reads, "There is no greater gift than keeping families strong and together during a difficult time. If we can alleviate stress on a family, encourage a brother or sister and comfort a sick child, then we will make a difference in the fight against cancer."
Keith Was Awarded The National Medal Of Arts
View this post on Instagram
In addition to playing for former President Donald Trump during his inauguration, and performing for the President during his first Saudi Arabia visit, Keith was awarded the National Medal of Arts in 2021.
The award is reportedly the "highest award given to artists and arts patrons by the United States government." Other artists who received the award at the time were Mary Costa, Earl (Rusty) A. Powell III, Ricky Skaggs, and Nick Ut.
In their January 2021 release, the National Endowment for the Arts described Keith as a "singer-songwriter, musician and humanitarian. The release read, "Toby Keith is a singer, songwriter, musician, and humanitarian who has completed 11 USO Tours to date. He has 32 #1 singles,"
Toby Keith Released 'Peso In My Pocket' In October 2021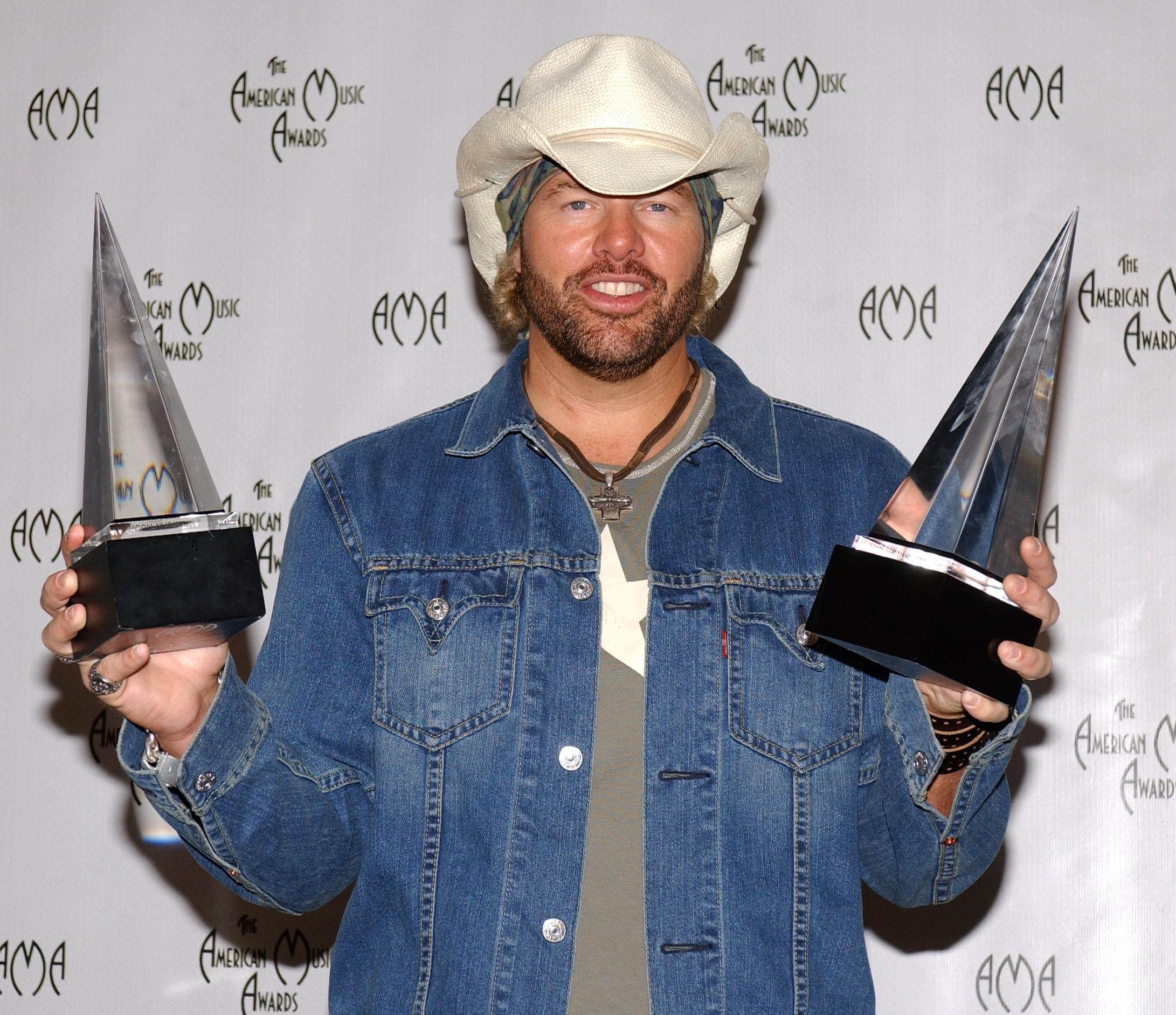 Despite his health condition, Keith was able to put out new music in October 2021. His latest album, "Peso In My Pocket" was his first all-new Show Dog Nashville project in over five years. It was co-produced by Kenny Greenberg, and the lead single, "Old School," earned him the highest Billboard Country Airplay chart debut of his career.
The album reportedly had a lot to do with the worldwide pandemic. Keith revealed that the pandemic earned him the longest break he had ever encountered in his musical career. He also called 2020, a "reset button I never would have hit."
While writing the song, the country singer revealed that he stayed at a house in Mexico for the first several months of the pandemic. He said, "It was like being on the moon. A lot of my friends down there were afraid they wouldn't be let back in the US, so they all went home."
The artist added, "I wasn't on the road and nobody could go anywhere, so I thought, 'You've written a long list of songs by yourself, dumbass. Get up and get busy!' I went through the ideas I keep on my phone and thought, 'Shit, I need to write these.'"
View this post on Instagram