Justin Bieber posted another small update about his facial paralysis soon after his Instagram video where he spoke about getting Ramsay Hunt Syndrome.
In the video, fans can clearly see how Bieber's right side of his face is under partial paralysis, and how his eyes are not blinking in tandem. Fans' comments and support have been pouring in for the "Sorry" singer, urging him to get all the rest he can to get better.
Justin Bieber Urges Fans To "Please Watch"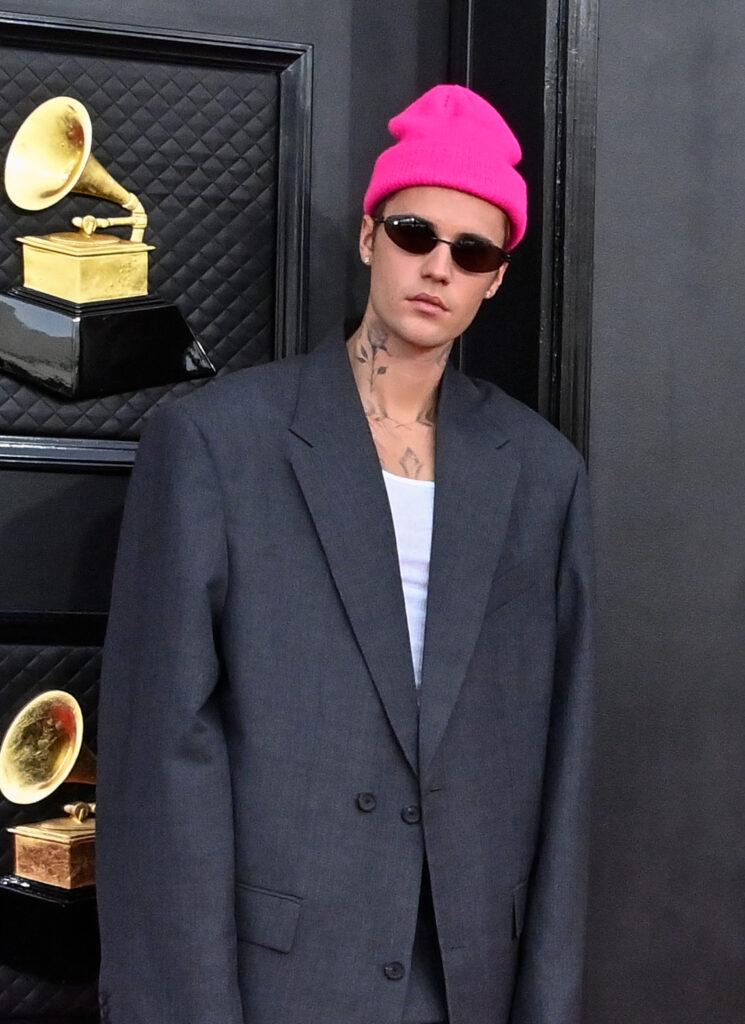 On Friday, Bieber, who has some 240 million Instagram followers posted a video, where he spoke about his current health condition. Said the 28-year-old, "Hey everyone. Justin here. I wanted to update you guys on what's been going on. Obviously, as you can probably see from my face, I have this syndrome called Ramsay Hunt syndrome, and it is from this virus that attacks the nerve in my ear and my facial nerves and has caused my face to have paralysis."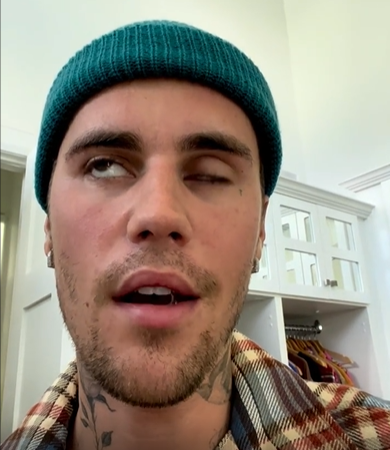 He then continued to say, "As you can see, this eye is not blinking. I can't smile with this side of my face, this nostril will not move, so there is full paralysis in this side of my face."
Earlier this week, Bieber had rescheduled three shows of his 2022 Justice World Tour, stating a "non-COVID-related illness." At the time, he wrote in his Instagram stories, "Can't believe I'm saying this. I've done everything to get better but my sickness is getting worse. My heart breaks that I will have to postpone these next few shows (doctors orders)."
What Is Ramsay Hunt Syndrome?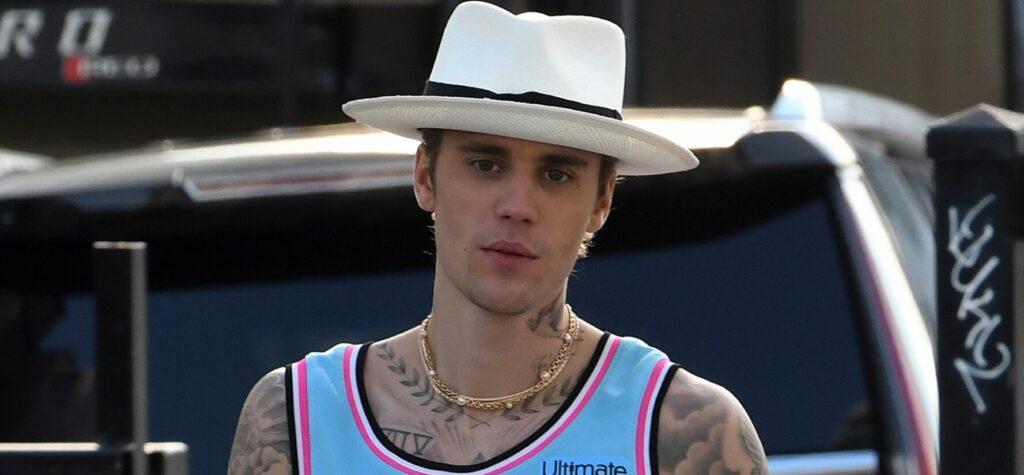 The Ramsay Hunt syndrome is a rare condition that causes atraumatic peripheral facial paralysis and is caused by a shingles virus. Anyone who has had chickenpox of the varicella-zoster virus as a child is susceptible to shingles, and thus, Ramsay Hunt syndrome.
A weak and compromised immune system is also to blame, and as Bieber says, "This is pretty serious as you can see. I wish this wasn't the case but obviously, my body is telling me I got to slow down and I hope you guys understand I'll be using this time to rest and relax and get back to 100 percent so that I can do what I was born to do."
Justin's wife Hailey Baldwin Bieber, who also had a rocky time this year when she had a ministroke in March, responded to his video on her Instagram story and wrote "I love you baby" on it.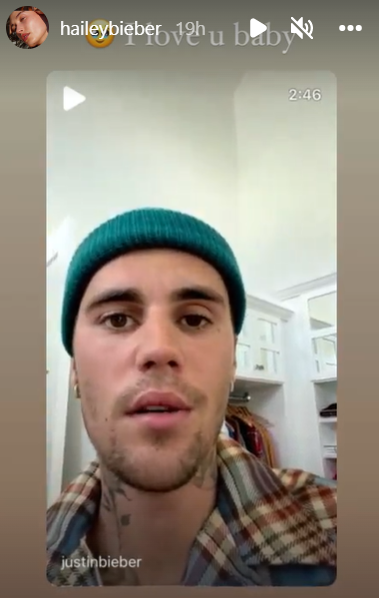 Fans poured in their wishes for the "Peaches" singer with comments like:
"Prayers up for u brotha. God's got u always much love"
"Praying! You will recover! Love you! Rest rest rest! "
Romeo Beckham sent him a "love you bro" message while Bear Grylls had some encouraging words as well: "So brave. You're going to be fine buddy…. And you're truly loved by many and always in our prayers."
DJ Khaled also sent him encouraging words: "Love u brother ! U will be great ! Rest up brother. We love u ! GOD LOVES U ! WE LOVE GOD ! Love forever!"
Cody Simpson also wrote, "Damn. You'll overcome this. Heal up man, thinking of you" while Shawn Mendes also sent his wishes, "love you so much. I admire you so much. ❤️"
Justin Timberlake also commented, "Love you, bro. Prayers up and sending lots of healing vibes! 🙏🏻"
Justin Bieber Asks Fans To Pray For Him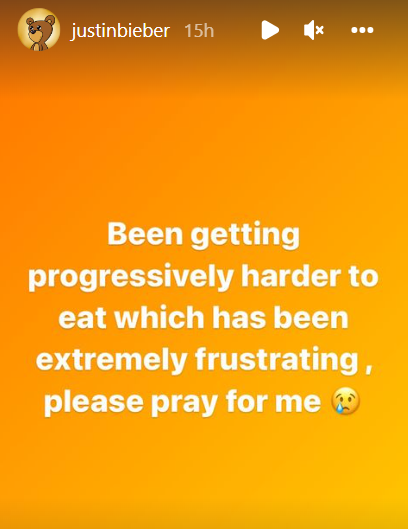 In a heartbreaking update in his Instagram story, Bieber wrote: "Been getting progressively harder to eat which has been extremely frustrating, please pray for me" followed by a teary-eyed emoji.
In his video message, Justin Bieber still had hope, saying, "I'm gonna get better and I'm doing all these facial exercises to get my face back to normal and it will go back to normal, it's just time."
He also reassured his fans by continuing to say, "We don't know how much time it's gonna be but it's gonna be ok and I have hope and I trust God and I trust that this is all gonna, it's all for a reason and I'm not sure what that is right now but in the meantime, I'm gonna rest. I love you guys, peace."
Here's the full video:
View this post on Instagram