Anyone who watched the "Sex and the City" reboot knows Carrie Bradshaw had been through the wringer!
Well, "Sex and the City" fans may argue Bradshaw's real-life counterpart Sarah Jessica Parker has also had a tough time over the years dealing with the supposed feud between her and co-star Kim Cattrall.
The two actresses have been sparring back and forth in the press for many years, almost the length of time the original show has been off the air. Parker has often tried to dispute comments made by Cattrall in the press where she would attempt to go into detail about the decline of their relationship.
Cattrall gave a nugget of insight into her relationship with her co-stars four years after "Sex and the City" wrapped, saying, "Are we the best of friends? No. We're professional actresses. We have our own separate lives." Cattrall's comment had been in response to a report from the Telegraph, alluding that Cattrall and her castmates had drifted over differences in their salary. (via Elle.)
Many years have passed since Cattrall commented on the relations between her and her co-stars, and since then there have been many more swipes taken between Cattrall and Parker; Parker, 57, had also disputed Cattrall's claims about the state of the cast's relationship.
"Honestly, we're all friends," Parker responded, "and I wish I saw more of Kim. She mentioned money and no one should vilify her for it. People made a decision we had vilified her," Parker had said in the same report, as per Elle.
What Does SJP Have To Say?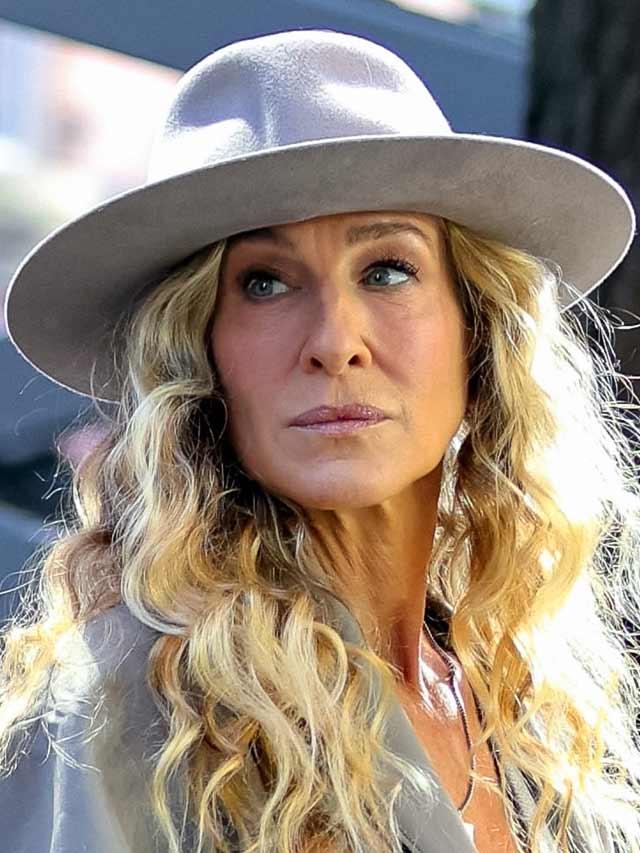 Almost a decade since Parker expressed she wished to see more of Cattrall, her former co-star has explicitly stated the "Sex and the City" ladies had "Never been friends," but "colleagues. And in some ways, it's a very healthy place to be because you have a clear line between your professional life and relationship, and your personal [relationship]," she told Piers Morgan in 2017.
Nearly five years after Cattrall's interview with Morgan, Parker is ready to put a pin in the topic of her faltering friendship with Cattrall and her other 'SATC' co-stars.
"There is not a fight going on," Parker reassured audiences on the 'Awards Chatter' podcast from the Hollywood Reporter. "There has been no public dispute or 'spat' or conversations or allegations made by me or anybody on my behalf," she continued in the interview per E!.
The alleged proof of a 'fight' between Parker and Cattrall could be traced back to Cattrall's aforementioned interview with Piers Morgan.
Cattrall had expanded on her comments, saying "This is really where I take to task the people from 'Sex and the City,' and specifically Sarah Jessica Parker. I think she could have been nicer," Cattrall said before repeating herself a few times. "I don't know what her issue is."
Parker, for her part, is adamant there was no 'issue' between the cast, a point she continued to make in her recent 'Awards Chatter' interview.
"I've spent a lot of years working really hard to always be decent to everybody on the set," Parker said, "to take care of people, to be responsible to and for people, both my employers and the people that I feel I'm responsible for as a producer on the show," she continued, referencing her producer credit on "And Just Like That," the 2021 'SATC' reboot Cattrall had been famously absent from.
"It's Not For Me To Say 'You're Wrong'"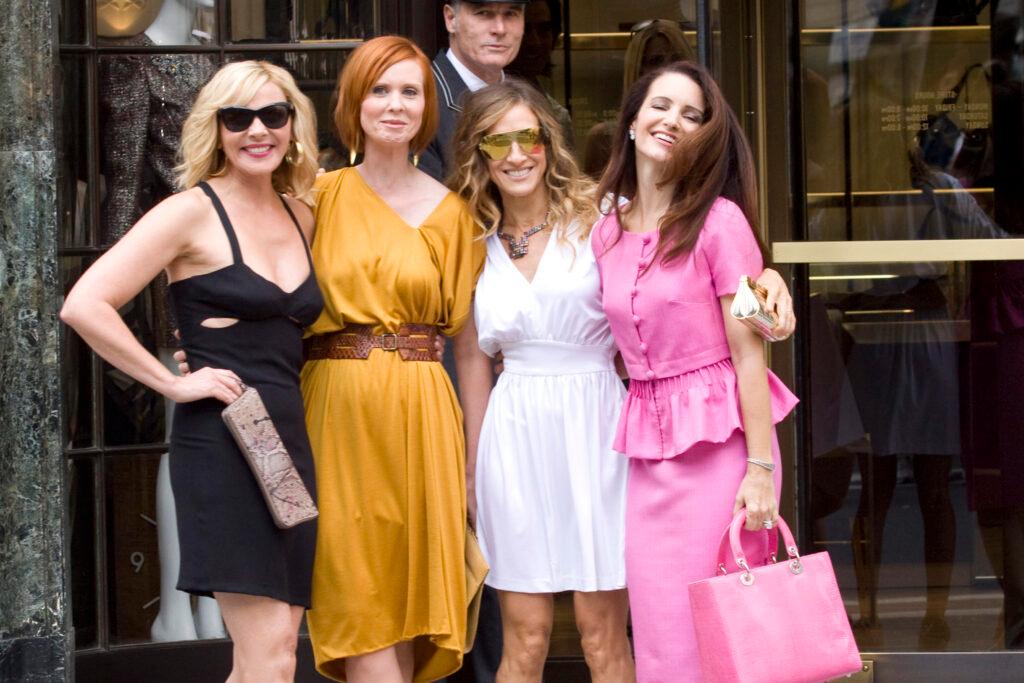 Despite wanting to move on from her oft-discussed feud with Cattrall, Parker did acknowledge in the interview that her former co-star had the right to maintain her viewpoint of what had happened between them.
When she wrapped up her statement about her duty to maintain good relations with everyone involved in a production, Parker added, "And there just isn't anyone who has ever talked about me this way."
She had been pretty surprised during the aftermath of Cattrall's 2017 interview with Morgan.
According to Elle, she had told Andy Cohen in a "Watch What Happens Live" interview she had been feeling "Heartbroken" over Cattrall's view of their friendship.
"I found it very upsetting because that was not the way I recall our experience," she had also said to Cohen.
It seems the only way 'SATC' devotees will ever see the duo on screen together will only be in reruns of the show, and that is perfectly okay for Cattrall.
"What I think people love about shows like 'Sex and the City' and 'Filthy Rich,' she said in 2019, "is strong characters. You know, real strong characters…"
Viewers are able to revisit the really strong Samantha Jones via streaming "Sex and the City" on HBO Max!