"The Bachelorette" star Michelle Young's love affair with her fiancé Nayte Olukoya is still as strong as ever despite rumors about their alleged split.
As you may know, Young and Olukoya got engaged last year during the 18th season of "The Bachelorette." She was the lead at the time and chose her now-beau as the winner of the season.
The dark-haired beauty was recently captured not wearing her engagement ring, which brought chatters about her separation from her partner; however, she addressed the talks, proving her undying love for Olukoya.
Michelle Young Posts Video Addressing Claims About The Status Of Her Engagement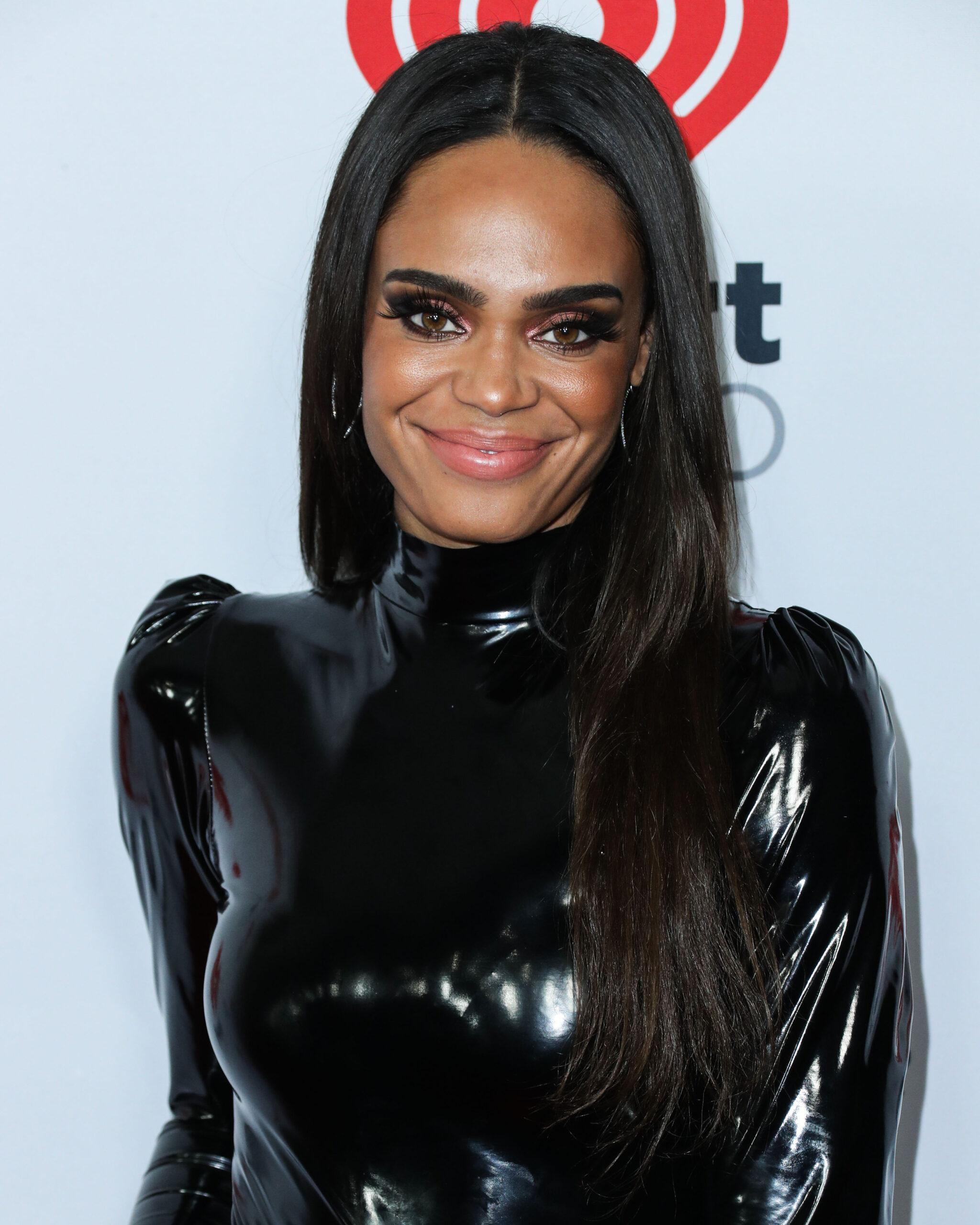 Young shared a series of videos on her Instagram Story where she could be seen lying on her bed, wearing a brown tank top, a pretty necklace, and, of course – her engagement ring.
She began her statement by noting that she had received numerous messages about the status of her relationship, causing her to go on social media to clear the air, which she does not normally do.
The onscreen star further called out the person who took an unsuspecting video of her not wearing her engagement ring on a rooftop. The said clip has been spreading since the weekend.
She declared that if the individual had paid "close enough attention," they would have seen one of her close friends take off her ring for a split second to try it on and return it to her finger.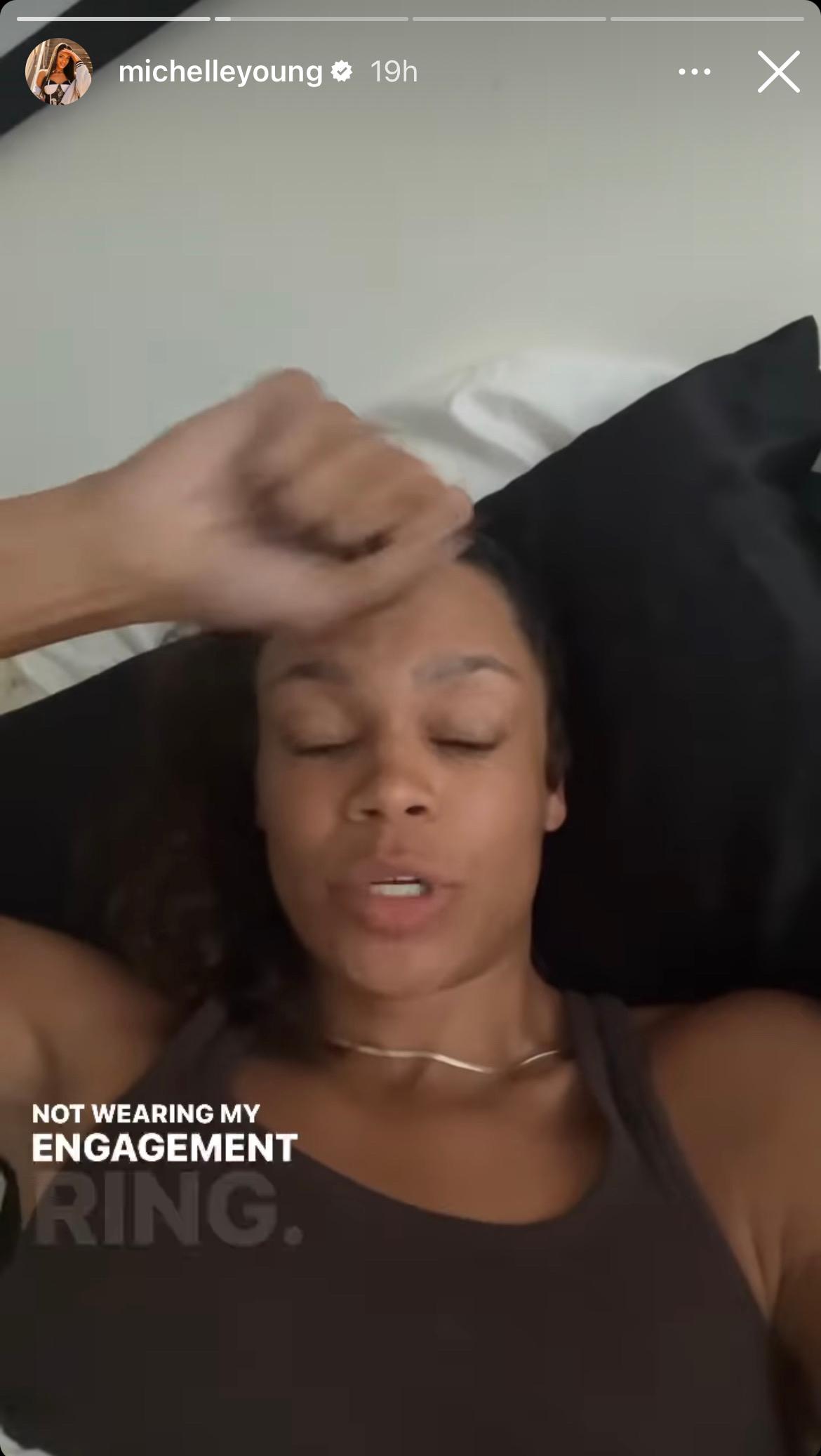 Young continued, "Just a friendly reminder that Nayte and I, we are human beings. Not to a zoo exhibit. Not to mention videoing somebody without them knowing is creepy; it's not cool."
Meanwhile, her fiancé shared an update on TikTok regarding their relationship, revealing that "90% of his DMs" were fans wondering why his fiancée was not with him.
In the video, he could be seen driving a vehicle and saying fans questioned where Young was, wanting to know her actual whereabouts. 
The couple's relationship has been pretty intact since their appearance on "The Bachelorette," and they individually voiced their thoughts regarding their decision to step up to the next level with their engagement.
Young admitted last December that she fell in love with Olukoya every day, and she knew he was her "person" even though she initially believed she could not love "at that level."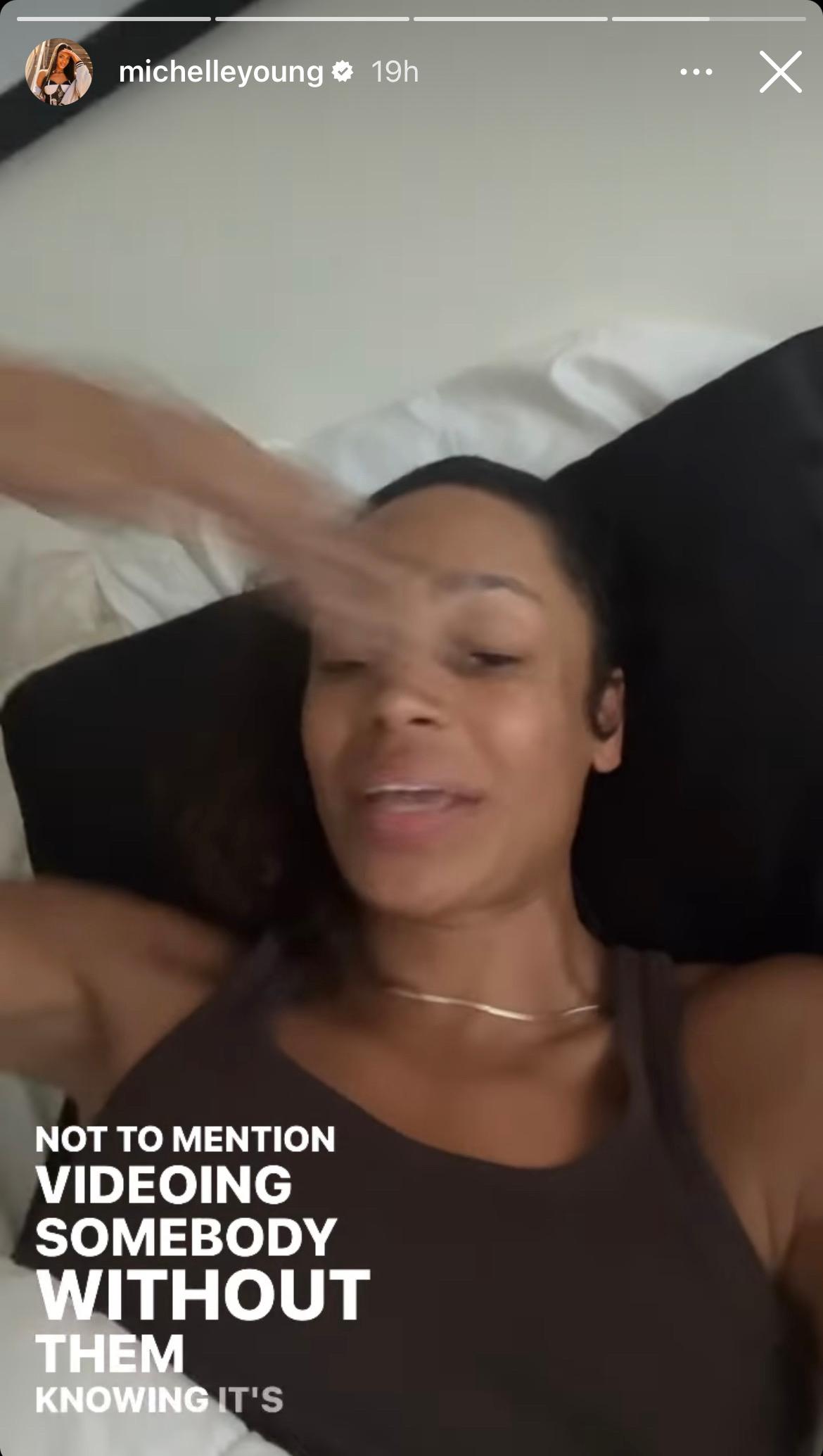 On the other hand, her lover noted that it was "so natural" for them to be together as they were both "madly in love" and were each other's "rock for life."
"The Bachelorette" 
Star Says Finding Love Has Not Always Been Easy Following Split From Co-Star
Last October, ahead of the I8th season of "The Bachelorette," The Blast detailed Young's split from "The Bachelor" co-star, Matt James, and how she felt following the heartbreak.
The elementary school teacher was pretty prepared to tie the knot with James as they both had obvious chemistry. Unfortunately, he had different plans as he gave his final rose to Rachael Kirkconnell.
The act left Young torn up, but she eventually got chosen as the official headliner of the new season during the "After the Final Rose" exclusive last March with Emmanuel Acho.
The challenge was exciting, and she was geared up to dive in as she believed the "process" worked when one lets go of diversions and focuses on learning a great deal about someone.
View this post on Instagram
While promoting her new season, she read out her penned letter to her would-be fiancé, candidly opening up about her not-so fruitful experience with love from a younger age.
"The Bachelor" star shared, "Finding love hasn't really been easy for me. I was never the girl invited to cute dates at the apple orchard in the fall. I was the girl picked last for prom but first for basketball."
She added, "Hey soulmate, if you're listening, you'll need to understand, in my heart of hearts, all I've ever wanted is love. And I hope you can be that man."
Speaking of the 28-year-old's breakup from James, she confessed that she had no idea it would happen, and though it was challenging, she was doing fine.
She also revealed that it was difficult to get closure, and she struggled after the split; however, she learned from the experience that she could get all the answers and closure within herself.
Young's separation from James was a blessing in disguise as she got to be with Olukoya and experience the best romantic moments.