Anthony Anderson has turned in his badge and gun again!
The actor who rejoined the cast of "Law & Order" in season 21 will not be returning for Season 22. He took on the role as the run of his comedic role on "Black-ish" as Andre ended naturally.
Anthony Anderson Quits "Law & Order" After Only One Season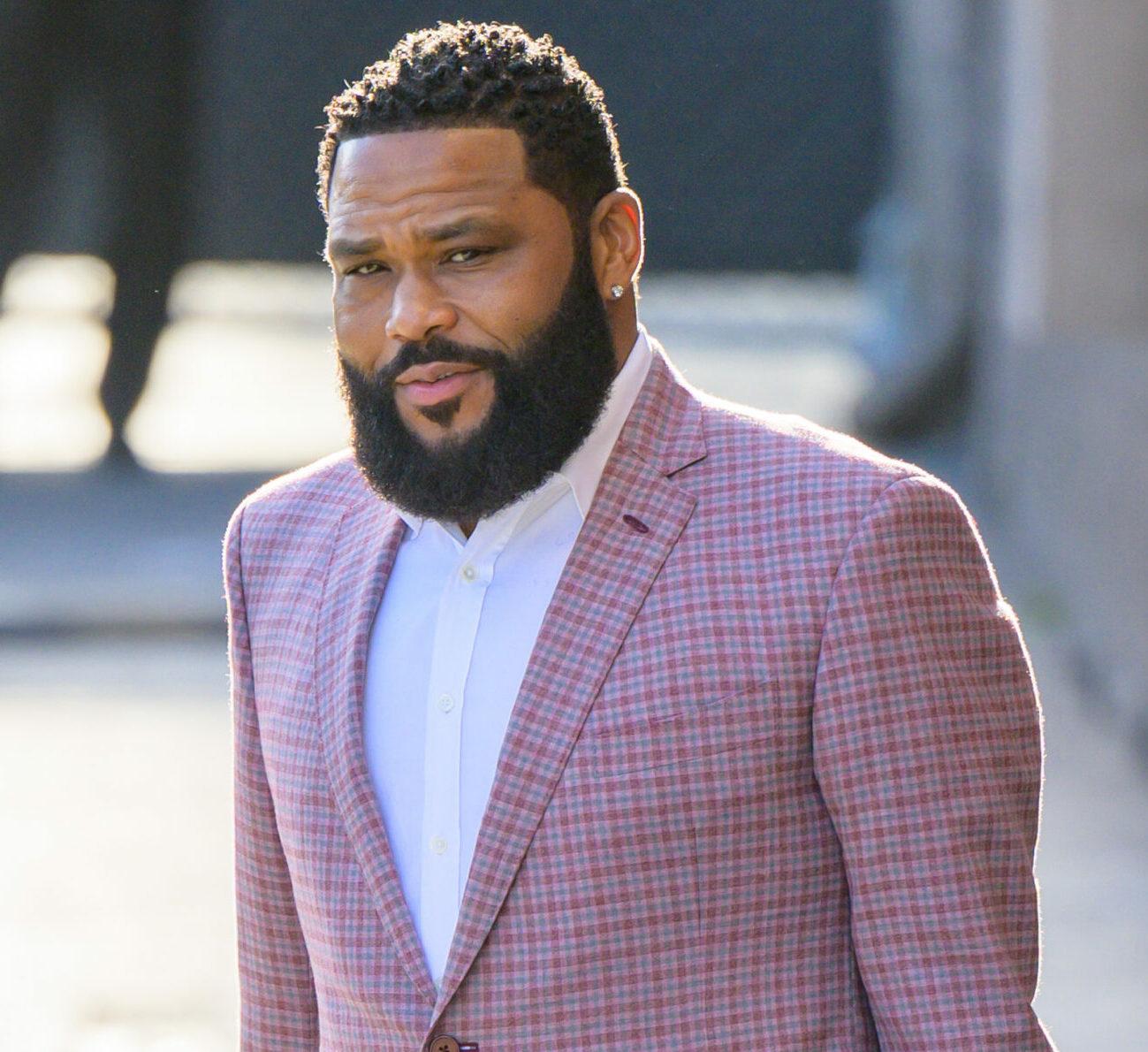 According to Deadline, Anderson originally signed a one-year contract and has chosen not to continue as Detective Kevin Bernard in the police procedural drama's next season.
Sources claim that the "Black-ish" star always planned to leave after one season as he only joined the 21st season to support Dick Wolf in the relaunch of the franchise.
Despite that, the season's finale made no indication that Anderson was leaving. Bernard [played by Anderson] and his partner Frank Cosgrove [played by Jeffrey Donovan] investigate the murder of an off-duty police officer.
The Dick Wolf show initially premiered on NBC in 1990 and ran for 20 seasons before getting canceled in 2010. In September 2021, NBC announced that the franchise was making a comeback on the channel. 
The broadcasting company added that "Law & Order" would stick with its original format of telling the story of "the police who investigate criminal offenses and the district attorneys who prosecute the criminals."
The show's format seemed to be an excellent opportunity for Anderson to try his hands at something different from comedy. 
The Blast reported that the "To Tell the Truth" host could not wait to get into exploring the creative opportunity on "Law & Order."
Anderson expressed that he took on the role of having fun in the dramatic space for a while. Being on set must have brought back memories for the 51-year-old on the show during its first 20-year run.
The actor flew out at 7 a.m. on December 7, 2021, for hair and makeup testing and wardrobe fittings. He began shooting at 5 a.m. the next day.
Besides acting, the "Iron Chef America" judge is a parent to 26-year-old daughter Kyra and 22-year-old son Nathan. He shares both children with his estranged wife Alvina Stewart. 
While Kyra is a graduate student at the University of Houston and fitness trainer, Nathan follows in his dad's acting footsteps.
Gushing over his kids, the father-of-two disclosed that even though he wanted his talented son to play Andre. Jr, on "Black-ish," the lad's swag factor stopped him from landing the nerdy role.
The "Barbershop" Star Finishes School At 51 and Parties With Son
View this post on Instagram
Although Anderson could not fulfill his dream of acting alongside his son, he hit his goal of finishing his education.
The Blast recently reported that the "Agent Cody Banks 2: Destination London" star graduated from Howard University earlier this month.
The proud graduate took to his Instagram page to share the good news and a picture of his diploma with his 1.8 million followers. He also dropped a series of photos from the ceremony, including one with fellow Howard grad Taraji P. Henson.
The actress delivered the commencement speech. In the caption, the comedian wrote that his graduation has "literally been 30 years in the making."
He informed fans that he was "finally able to complete the work to graduate from Howard University." He had spent his years at the prestigious school studying Fine Arts at the Chadwick A Boseman College of Fine Arts.
He added that the event "was a full circle moment." He also gave shout-outs to some of his friends for helping him along his journey.
Dean Denise Saunders Thomas, Dr. Wayne Fredrick, Phylicia Rashad, and Courtney Bless Long were a few of these friends. 
He even thanked his son, a student of Howard University, for pushing him to go back to school. In his words:
"It takes a village. Thank you to my son @hotboynato for inspiring me to return to school to finish my degree after he was accepted into Howard University."
Anderson's son then took him out for a fun night to celebrate the win with their friends. The actor would later brag about outdoing the youngins when they drank and smoked. 
Anderson's milestone comes four years after revealing that he dropped out of school after his junior year because he ran out of money. Until that sad occurrence, the actor had studied theater major at HU.