Katie Maloney is getting back out in the dating scene following her divorce from her ex-husband and longtime partner, Tom Schwartz.
She and Schwartz had a very public relationship on "Vanderpump Rules" and officiated their romance in their July 2019 marriage. Unfortunately, they broke up after 12 years together and nearly three years of marriage.
Since their split, Maloney has been up to a lot with dates which she openly shared on the "Bachelor Happy Hour" podcast with co-hosts Becca Kufrin and Michelle Young.
Katie Maloney Says She Is Having Fun Amid Separation From Tom Schwartz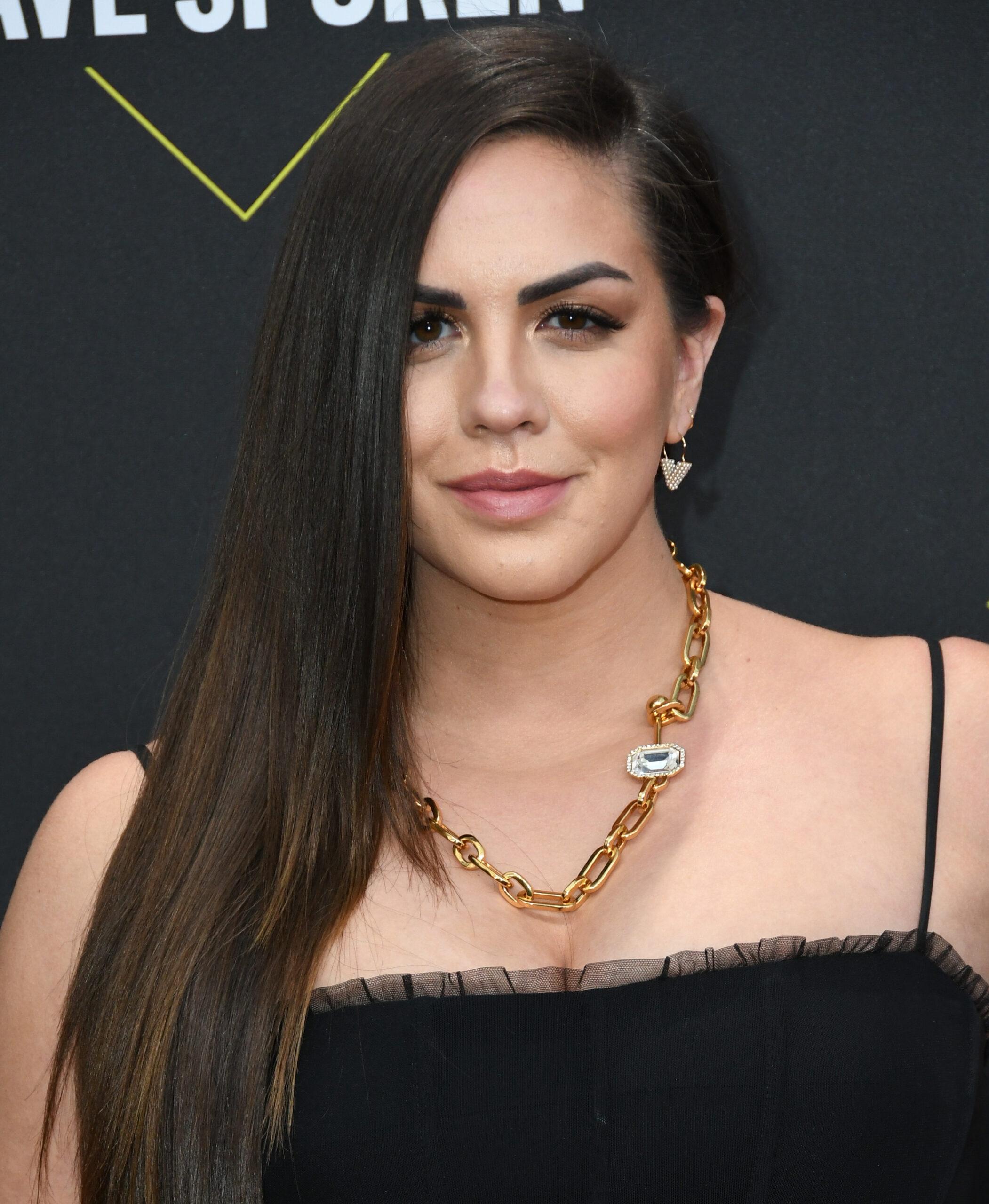 Speaking with Kufrin and Young, the 35-year-old opened up about her dating life after her divorce from Schwartz while she also discussed her experience with public separations.
Kufrin asked the star guest where she was "dating-wise" and if she was open to meeting someone or preferred taking some time with singlehood.
Maloney admitted that she was not trying to get a boyfriend or get involved in a relationship. However, she said she was having fun as she loved going out to meet people.
She had no qualms saying she liked flirting and going on dates as she described it as fun. She further explained that there was no pressure with her dates due to their younger ages.
The dark-haired beauty added that she was not using dating apps as she had no experience with them and was the old-fashioned type who preferred to go to enjoyable places.
She also confessed that she had no reservations about walking up to a guy she felt was cute and saying hello to him. 
Regarding public breakups, Kufrin could relate as she and Maloney discussed their shared familiarity with going through similar situations in another part of the program.
The "A True Story" actress said that once she realized that the split was something she had to do to make herself happy, her fears became more like an opportunity to overcome them.
She said the experience devastated her, but she knew she had to prioritize her relationship with herself and her gut feeling.
Kufrin declared that breakups were never easy, and Maloney agreed, saying no one wanted it. The co-host further explained that heartbreak was the same either in the public or private eye.
She shared her public split experience, saying it was challenging as everyone felt entitled to know what was going on even before she and her former partner announced their separation.
Kufrin admittedly felt free when she came to terms with her decision to leave her partner, and she asked Maloney if she felt the same way.
The actress replied that she felt "a huge sense of relief" as she could live for herself and make her decisions without needing the validation of another person.
She elaborated that she had to train herself over the years to not care about the public's opinion as she knew it was "ultimately" her life and there would be judgments about the divorce.
The Blast shared that Maloney's detachment from her marriage did not happen suddenly. She recently revealed the factors that built up to the separation via the "We Met At Acme" podcast.
She shared, "I had not been expressing my feelings – where I felt that I was not getting my needs met and where I thought I was being hurt by some of the behavior. I don't think he understood or resonated or agreed."
View this post on Instagram
The January-born celebrity elaborated that she eventually stopped evading the issue and told Schwartz about her unhappiness. Surprisingly he did not do anything as he believed she would get over it. 
She decided to go through with the divorce weeks after, even though she believed she could still work things out with her ex-spouse.
The 
"Vanderpump Rules" 
Star Speaks On Return Of New Season Following Divorce From Ex
Maloney previously dished her views to US Weekly at the 2022 Neon Carnival about the renewal of "Vanderpump Rules" for season ten. The Blast reported that the "BlackBoxTV" actress said:
"I haven't heard anything [about] not coming back, so that's a good sign. I think [they're] kind of figuring stuff out. Hopefully, we'll hear something soon."
She further stated that the show's return with a new season would be an interesting one given the changes most cast members had experienced as there were more singles than couples.
Her insight came after she filed for divorce from her then-husband at the Los Angeles court following the ex-partners' announcement the previous month about their separation.