Perrie Edwards is making on thing very clear to Little Mix fans.
The singer promises that she and her bandmates will "be standing as sisters forever" following their final performance as a trio.
Earlier this month, we reported Perrie, Jade Thirlwall and Leigh-Anne Pinnock performed their last show before an extended hiatus.
The trio embarked on their "Confetti Tour" in on April 9 at the SSE Arena in Belfast and it concluded on Saturday, May 14.
Little Mix Says 'Farewell… For Now'
The "Confetti Tour" marked the seventh concert tour held by the British girl group. They were originally slated to go on tour in 2020, but due to the Coronavirus pandemic, the group had to postpone.
Following their final performance, Little Mix threw the "Little Mix Farewell "For Now" Party."
Mixers across the globe were gutted to hear the hiatus news, but from the looks of social media, all hope shouldn't be lost.
Over the weekend, Perrie gave her fans and followers a glimmer of hope about the trio's future together.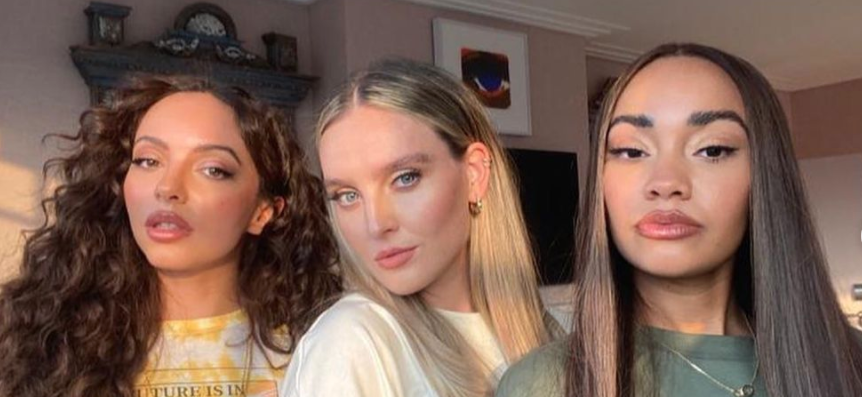 She posted a compilation video of her and the girls to Tina Arena's song, "You Set Fire To My Life."
She captioned the video, "Thank you for the best 10 years of my life. I love you forever and ever! My sisters ♥️."
Perrie Promises Fans Little Mix Will Be "Sisters Foreve"
View this post on Instagram
Jade commented, "😭😭😭😭😭 this song 😂💛 love youuuuuuuuuuuuuuu."
MTV UK replied, "Thank you for the best decade 🥰 Little Mix forever ✨✨."
Liegh-Anne's sister Sairah Pinnock commented, "Love this ❤️❤️❤️."
One fan commented, "Love you girls so much!! Wish you nothing but the best for your future projects 🥺♥️."
Another wrote the following sentiments, "Perrie you're just the sweetest cutest human ilysm 😩❤️❤️."
Jesy Nelson Left Out Of Perrie's Little Mix Tribute!
It must be noted that Jesy Nelson does not appear in any off the photos of videos included in the compilation.
Jesy was with Little Mix since the inception until December 2020 when she decided to part ways with the group.
The former Little Mix singer left the group citing mental health reasons.
Soon after departing from the group she started her solo career.
Unfortunately, her debut EP as a solo artist was met with a lot of backlash and hate.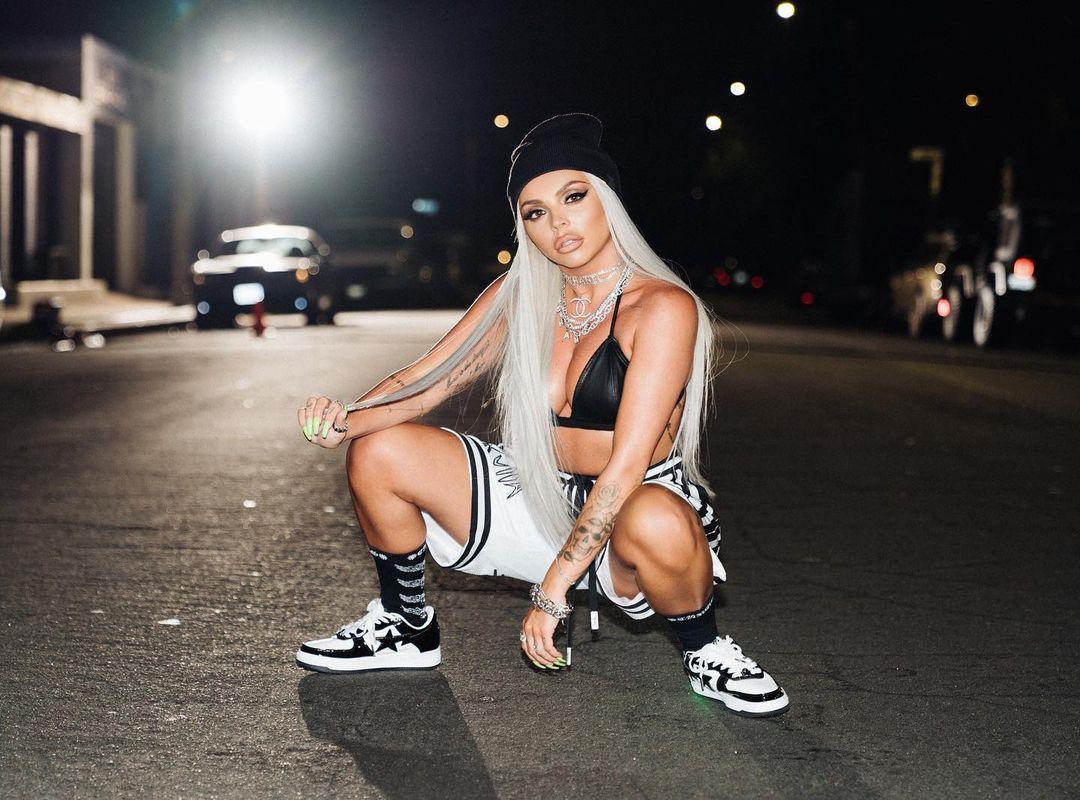 Jesy released her first-ever solo single, "Boyz." In the video, which features Nicki, the British singer's skin is a bit darker than normal.
Leigh-Anne along with many others accused Jesy of 'blackfishing,' which is a form of cultural appropriation in which a non-black person intentionally tries to appear darker by use of spray tans, makeup and hairstyles.
View this post on Instagram
The ex-bandmate eventually took to social media to apologize.
Jesy told fans in an IG Live with Nicki, "I personally want to say that my intention was never, ever to offend people of color with this video and my song because like I said, growing up as a young girl, this is the music that I listened to. These are the videos that I watched and thought were the best."
She insisted that the darker skin tone and hairstyles she sported in the video had nothing to do with her trying to integrate herself into the black culture, it's just what she knows.
Jesy Nelson says Leigh-Anne Pinnock made her aware of Blackfishing allegations during the music video shoot for "Sweet Melody":

"It's just hard for me because I was in a group with two women of color for 9 years and it was never brought up to me up until the last music video…" pic.twitter.com/jBfIOJmIGR

— Pop Crave (@PopCrave) October 11, 2021
Upon releasing "Boyz," all of her ex-bandmates unfollowed her on social media.
Jesy said Leigh-Anne addressed blackfishing claims with her previously, and this set Nicki off.
The rapper went on to say Leigh-Anne supported a different friend, Gabrielle Urquhart, who was blackfishing after she wrote "werrrrrkkkk" on a social media post.
"One more thing. In my stories I just posted, your friend and you on her pictures talking about 'werk?' The b**** look blacker than the blackest black man in America," Nicki quipped. "I don't know what shades they come in in the UK, but you all for your friend who's blackfishing, right? So can't everybody blackfish then if it's cool for your friend? Stop using this fake selective outrage when you have personal vendettas against people."