Ash Lamiroult and Taylor Patrick have been on cloud 9 since the beginning of "Temptation Island" began.
However, things between the lovey-dovey couple took an unsettling turn during last week's episode and its had lasting effects on Taylor.
The bleach blonde personal trainer has a bone to pick with Ash after she sobbed to him about Hania, and the possibility of going back to him after "Temptation Island" ends.
Last week, Ash told Taylor, "What if he's the only one who won't leave me."
Ash Worries About Life After "Temptation Island"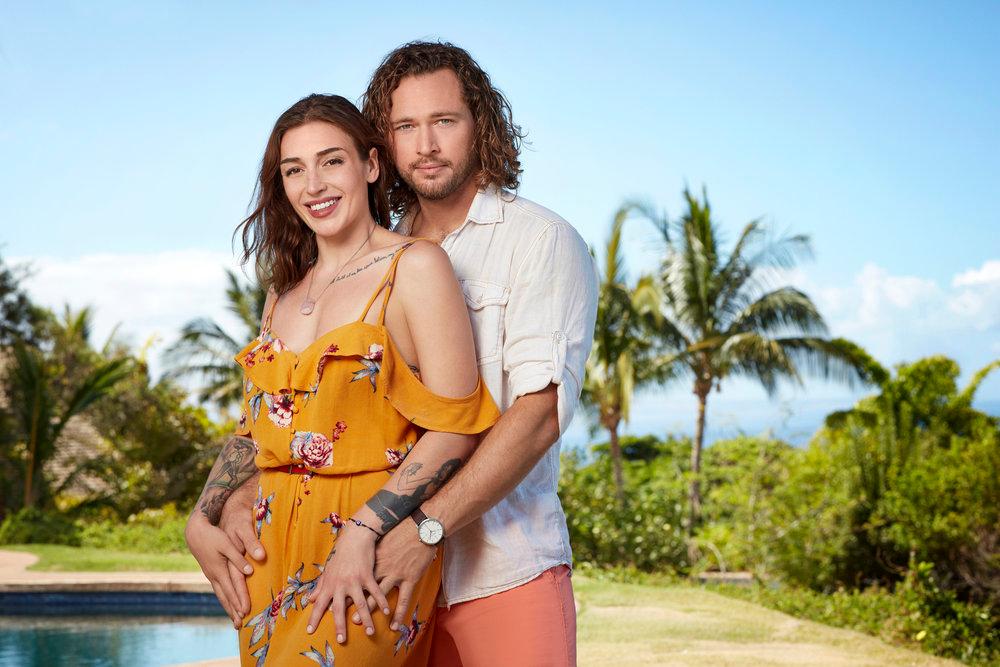 Taylor gave his lady love a dose of necessary realness during last week's episode.
"He's not for you and it's been clear as day in the last experience on this island. It was a game he was playing," he told Ash.
During a confessional he expressed his concerns about Ash's mental stability.
Taylor said, "Ash, she still keeps going back to the thought process, 'What if he's the only one that won't leave?' So, I don't even know what to do at this point."
Well, after the girl's bonfire, Ash took Taylor aside and bombards him with, "Are you done being weird with me?"
Ash Confronts Taylor About His Hesitant Behavior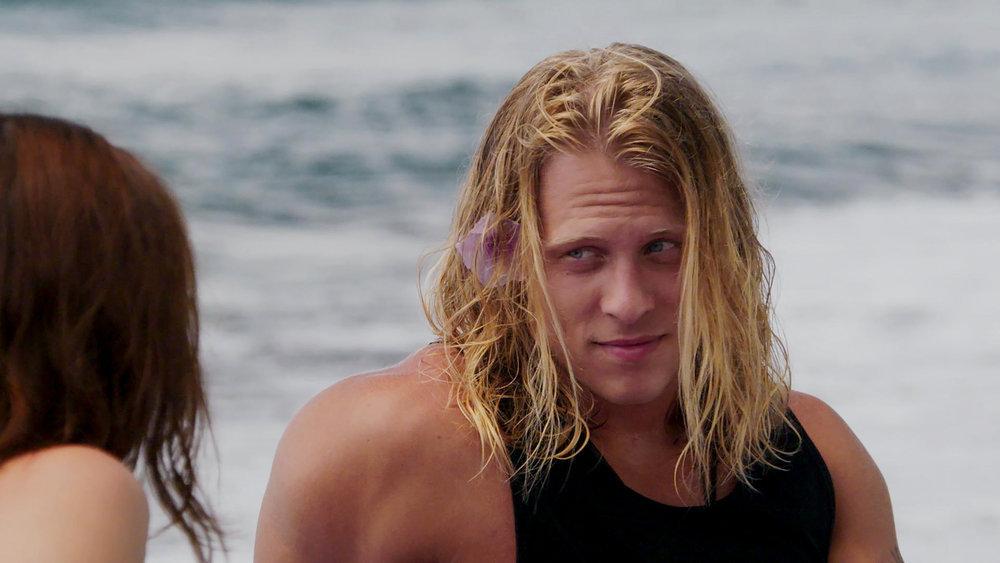 He explains to Ash, "The reason I was weird, do you remember the conversation you had with me this morning? Do you remember what you said?"
Ash repeats what she expressed about Hania being the only person who wouldn't leave her.
"That hit me. And then I come down here and you're like, 'Oh, it's cloudy, but when you come, the sun comes out.' Like I'm not the f**king drug you need. And for you to just be like, 'Cool, that's great. None of it mattered, I'm going right back to where I was.' That sucks for me because I'm a real person and I share who I am, because I care about the people around me," Taylor expresses to Ash through tears.
It finally hits Ash that she's jeopardizing a really good thing.
During a confessional, Ash admits through tears, "I don't want for Hania to affect me this much, but he fucking does. Taylor's taught me I deserve more. And I'm ready for a love as intense as I am."
Hania's Eyes Are Always Wandering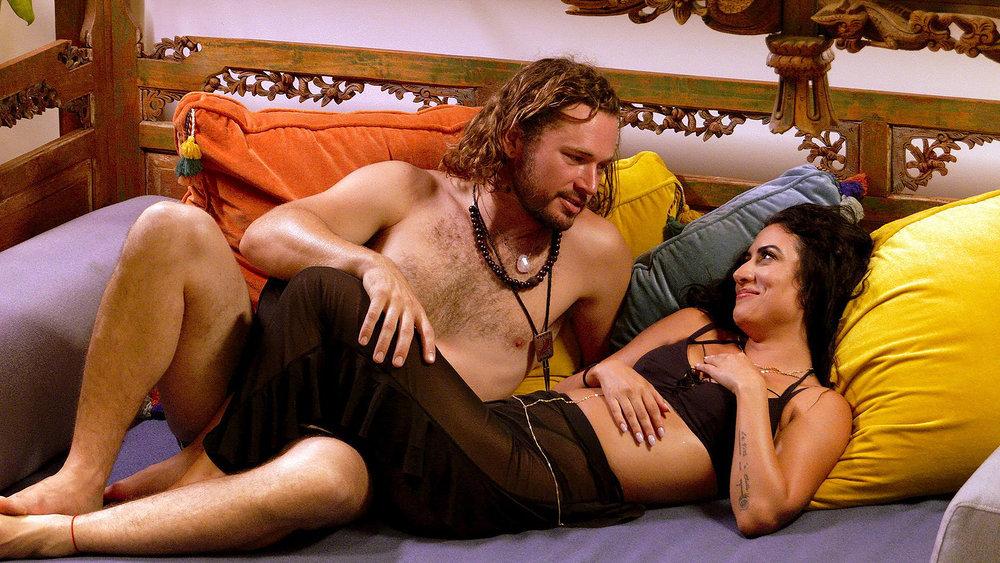 This episode was a monsoon of tears to say the least.
Obviously, Taylor and Ash get on the same page and the four women in the girl's villa have to choose who they want to spend their last date with before decision day.
Show host Mark Walberg explains that all four girls have the option to choose ONE single for one final date.
But, it's not just any date. Each girl and their single will get to have a one-on-one romantic date along with an overnight stay together in their own villa.
Ash and Taylor do a spa day along with a hot tub massage session.
Things Get Hot In The Hot Tub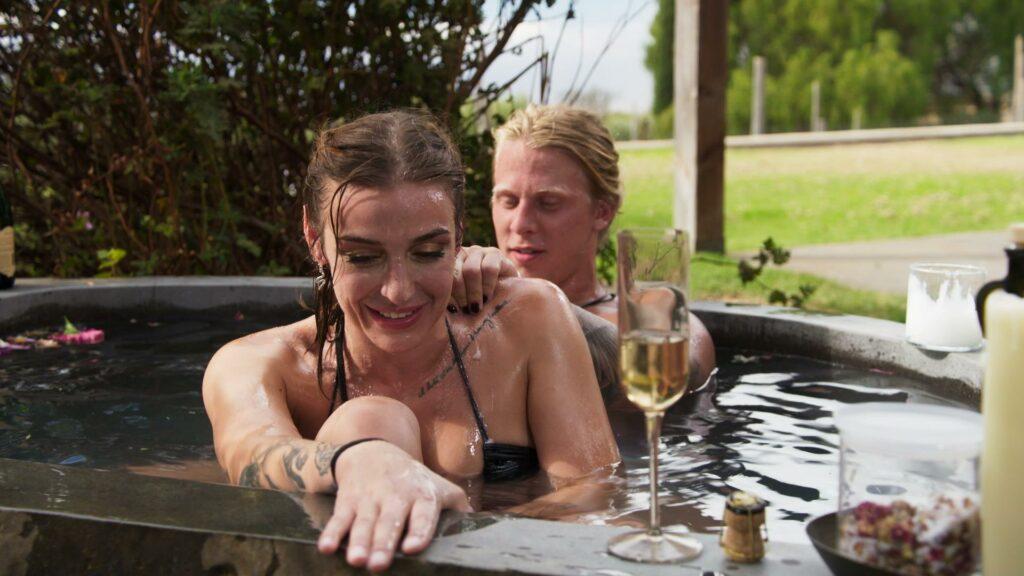 "I have never been pampered by a partner," Ash says while making a dig at Hania. "I'm just ready to not be a sidekick in someone else's story."
Taylor wholeheartedly agrees with this statement and encourages his possible new girlfriend to "grow."
"That's not how it should be for anyone. I hope that your contact with Hania goes the way that it deserves to go and how you deserve to grow as a person," Taylor says. "I would say that you need time alone to heal away from the very manipulative type of human Hania is. I wish the best for you from the bottom of my heart."
Taylor then takes his sentiments a step further and tells her, "I care about you because you are nobody I've ever met before, and I want you to carry it with you. When it's time or if you need me, call me."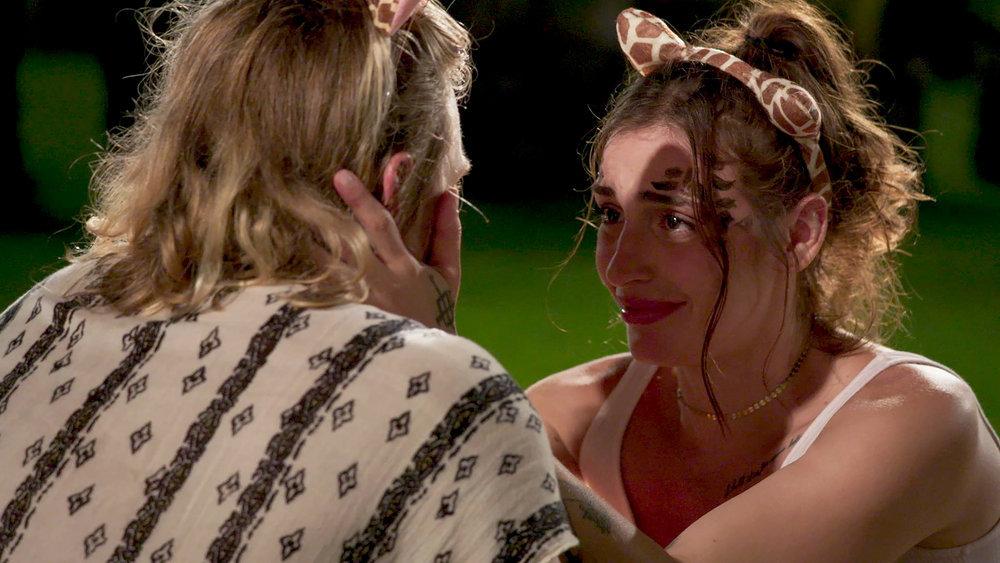 Ash is absolutely gobsmacked by Taylor's kindness.
"I did not expect to make this kind of connection while I was here," Ash admits. "I'm not a super vulnerable person, and he can tell I'm holding back. I always regret not listening to my intuition."
Time will tell who Ash decides to go with. Will it be Hania, Taylor or herself?
"Temptation Island" airs every Wednesday on USA Network at 10 PM ET / 7 PM PT.