Ash Lamiroult has gotten to see how Hania Stocker's acting in the guys villa on "Temptation Island," and she's far from surprised by his Playboy behavior.
The girls attend their first bonfire at the beginning of episode three of season four.
After seeing Hania flirting his Speedo off with the singles and carrying one into the shower, Ash admits, "I'm completely unsurprised. That's Hania being Hania. He's doing the exact same thing he's always done."
Hania's Flirtacious Behavior Doesn't Shock Ash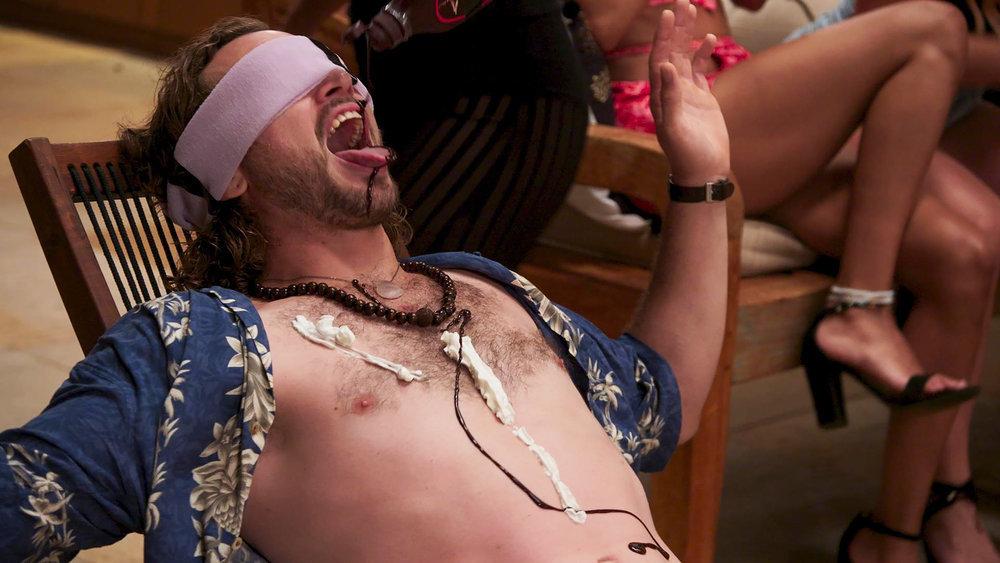 Hania's entire motto the entire time he's been on the island is, "Out of sight, out of mind."
He even told the singles, "If you're not here and now, I have a hard time giving you the attention."
"His behavior was disgusting. I don't feel desired by him. I don't get picked up like that," Ash said through tears
While this was definitely a punch to the guy for Ash, she explains it's all she's ever heard from her significant other.
Hania's never introduced Ash as his girlfriend, he simply introduces her to others as "my friend."
She's Feels Second-Hand In Her Relationship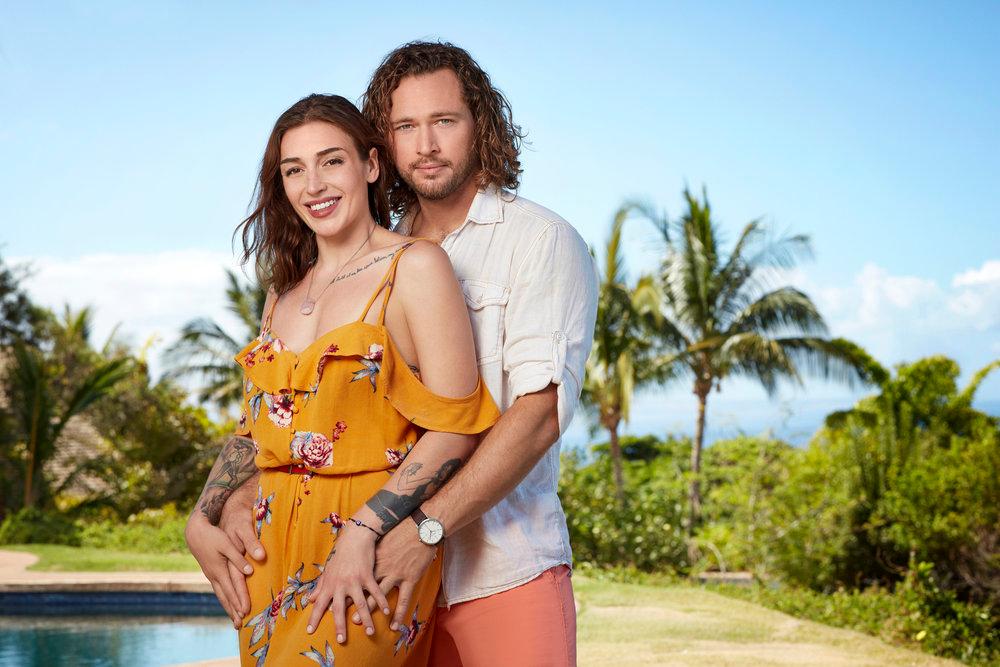 She tells show host Mark Walberg, "Out of sight, out of mind. It must be so freeing to discard people like that."
She continues, "I feel Hania is committed to his own pleasure as he has been through the entirety of our entire relationship."
Given how Hania's "discarded" Ash's feelings, she decides to throw caution to the wind and focus on herself.
It's Ash's Time To Shine & Throw Hania In The Trash
"I've just felt like a second thought for so long," Ash said holding back tears. "It's been really scary because I keep flip-flopping back and forth between being like, 'Do I actually love this person? Am I pouring into him, because I'm too scared to pour into myself?'"
Ash comes to the realization that she's focusing too much on loving other people and not herself.
"How much love is left in my cup," she wonders.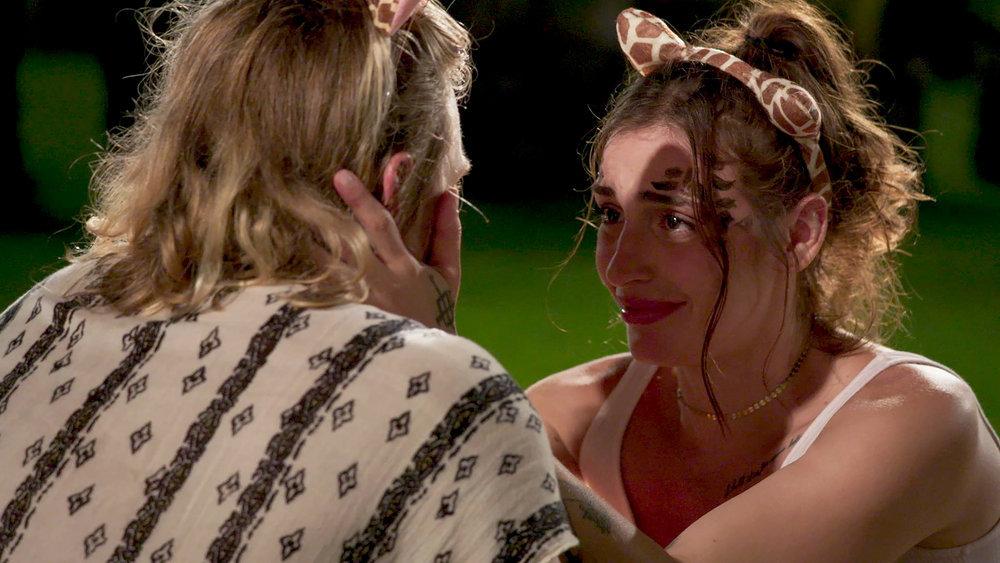 Following her revelation about Hania, Ash gets down and dirty with Taylor Patrick, the single she's been getting to know in more ways than one.
Alright, spoiler, Taylor and Ash didn't go ALL THE WAY, but they've definitely picked up the frequency of their make out sessions.
During the girls' field day "Tasty Tay" (Taylor) completely envelopes Ash's mouth with his. He even gets a bit handsy and grabs her by the jaw to bring her face to his.
The Heat Between Taylor & Ash Skyrockets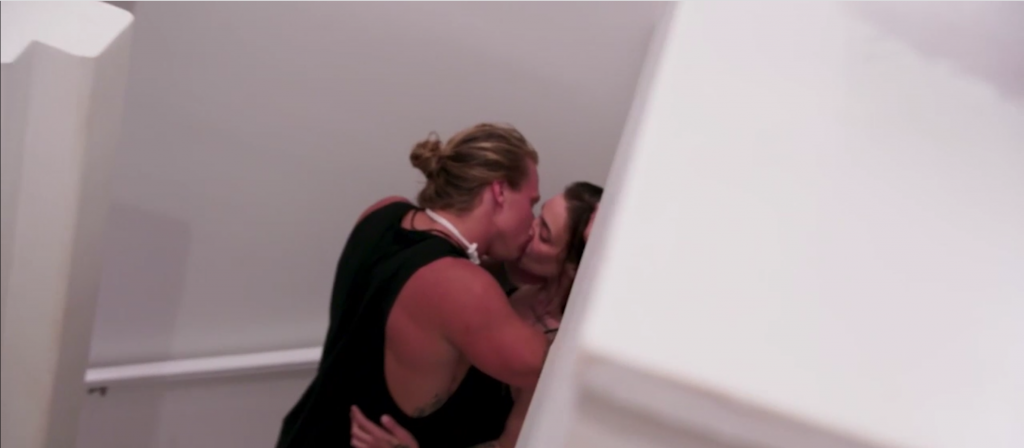 He proceeds to lick whipped cream off of Ash from her ankle to her hip.
During a confessional Taylor says, "Ash's boyfriend, I hope you see those clips and I hope it hurts. You don't deserve her."
Following their field day make out session, the two take their passion for one another upstairs to a quiet room.
In episode two, viewers saw Taylor and Ash's infatuation for one another blossom, but she was careful to respect Hania and implemented a pillow wall between herself and Taylor.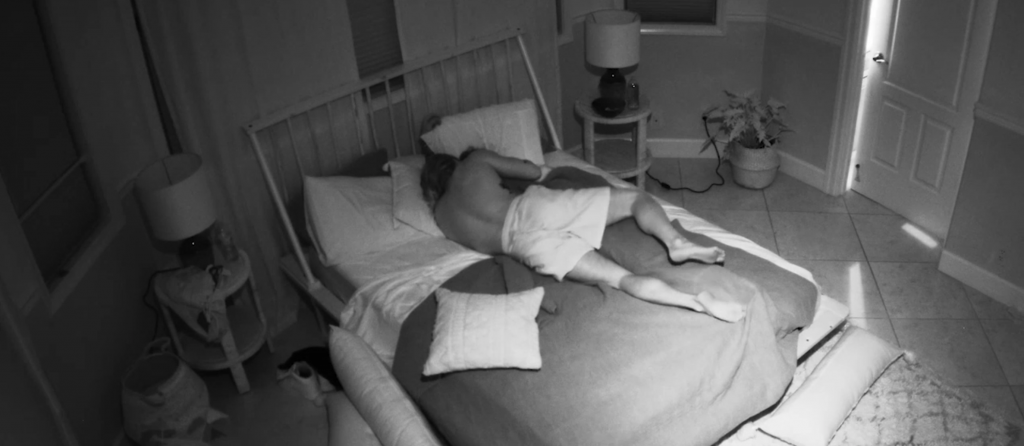 Gillian encourages Ash to take down the pillow wall, to which she and Taylor eagerly tear down.