Country singer Gabby Barrett has accomplished a lot in a short period of time. In 2018, she featured in ABC's "American Idol" at age 18, bagging the top three and earning a recording deal shortly after.
A year after, she released her crossover hit, "I Hope," and dropped her debut album, "Goldmine," in 2020. 
What's more, she's also hit some personal milestones, including tying the knot with the love of her life and fellow singer Cade Foehner in 2019 and welcoming her first child a year after.
Recently the "American Idol" alum announced that she was about to be a mom again. Read on for more details.
'Another Life We Get To Love And Cherish'
View this post on Instagram
On Sunday, the "I Hope" singer announced that she was expecting another baby with her husband Foehner, whom she married two years ago.
Barrett shared this news on her Instagram and posted a Sonogram video alongside her orchestra music. She also disclosed, via her caption, that the baby was a boy.
"My son. Another LIFE we get to love and cherish. Happy Mothers Day!"
Her husband, Foehner, also took to his Instagram to share the big news and celebrate his wife on this special day.
"Happy Mother's Day to my amazing, strong, and fruitful Bride!" Foehner posted, tagging Barrett. "She is currently carrying another precious life made in the image of God. A son to bear our name into the next generation. Our children will rise up and call her blessed, this husband also praises her. Proverbs 31:28."
He concluded, "Praise God from whom all blessings flow!"
View this post on Instagram
The pair welcomed their first child, a baby girl called Baylah May, in 2021. In an ET interview, the couple shared that their introduction to parenthood has been great.
"She's so sweet. She's such a good baby. [We're] extremely blessed. Thank you, Lord," Barrett said. "She is extremely content, very easygoing, very good to travel with, all of those things. She's a sweetie. She just started eating food. She likes sweet potatoes and green beans."
Back then, they also added that they had no interest in expanding their family unit anytime soon.
"Definitely not soon — unless the Lord just decides he wants to give that, then I'm totally OK with that — but we'll probably wait a little bit and just kind of enjoy [Baylah] and enjoy getting back on the road and stuff," the budding singer said. "But we'll definitely be adding [to our family] for sure."
Barrett Tries To Juggle Motherhood And Her Career
Since welcoming her first child, the country singer –who was a nominee for the award of the female artist of the year at the ACM 2022 awards–has been working to balance motherhood and her career. 
"Motherhood is definitely my top priority out of everything," she explained to E! News last year. "She's just my whole entire world now and so I've just been trying to figure out that balance of having time and spending time with her, and being a hands-on mom."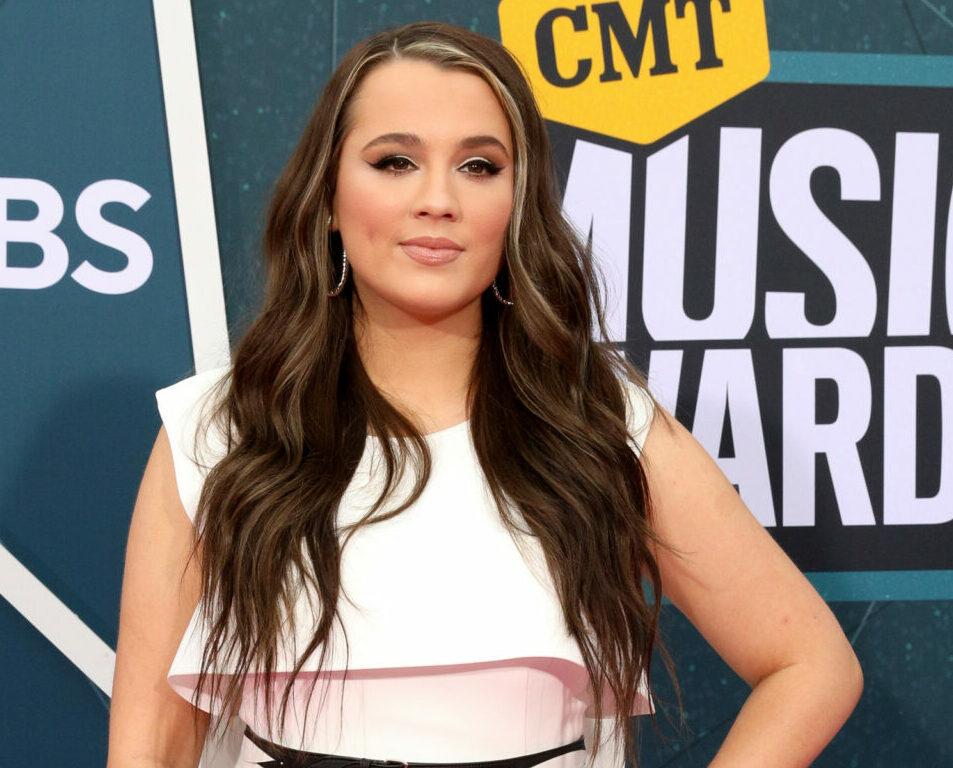 She continued, "Also performing and giving fans, and people that have been supporting me, what they want—new music, performances and all those things—so it's been really fun. I am figuring it out right now and I'm just excited for this year to come."
In light of her experiences, she has also become super grateful to her parents for the sacrifices they made for her.
What I've learned about myself is probably to be more grateful to my parents for what they have done for me. It takes a lot to be a parent. It takes a lot to be a mother trying to balance another job."
Foehner Was Extra Supportive During Her Last Pregnancy
While speaking to People, Barrett opened up about her husband's unrelenting support during her last pregnancy.
He's just been very nice. He rubs my feet every single night. He's been extra, extra thoughtful," she told People. "And pregnancy can sometimes bring on mood swings and crazy things from the lovely hormones."
She added, "He's just been very patient about it and very understanding."
She mentioned that the support came at the right time because she was in her third trimester, and it was the hardest.
She Feels 'Humbled' By The State Of Her Life
View this post on Instagram
During a press conference with Sounds Like Nashville in 2020, the country singer was amazed at how things have worked well for her personally and professionally.
"It's just been a very big year for me that I've been very humbled by," she said. "It's just crazy because since I was 11 and I would work really hard every single year, I never got things handed to me easily, so to see all of these things happening this year, it's just like I'm spinning in my head."