Jessica Simpson turned on all the charm to celebrate the life of her best friend in the person of her first daughter Maxwell Drew Johnson. 
Simpson welcomed Maxwell in May 10 years ago. She shares the offspring, an 8-year-old son Ace Knute and a 3-year-old daughter Birdie Mae with her husband Eric Johnson who she married in 2014.
The "With You" singer took to social media with a heartwarming tribute in celebration of her sweet daughter's new age.
Jessica Simpson Showers Praises On Her 10-Year-Old Daughter Maxwell
On Tuesday, May 3, Simpson commemorated her first child's birthday with a heartwarming upload on her Instagram page.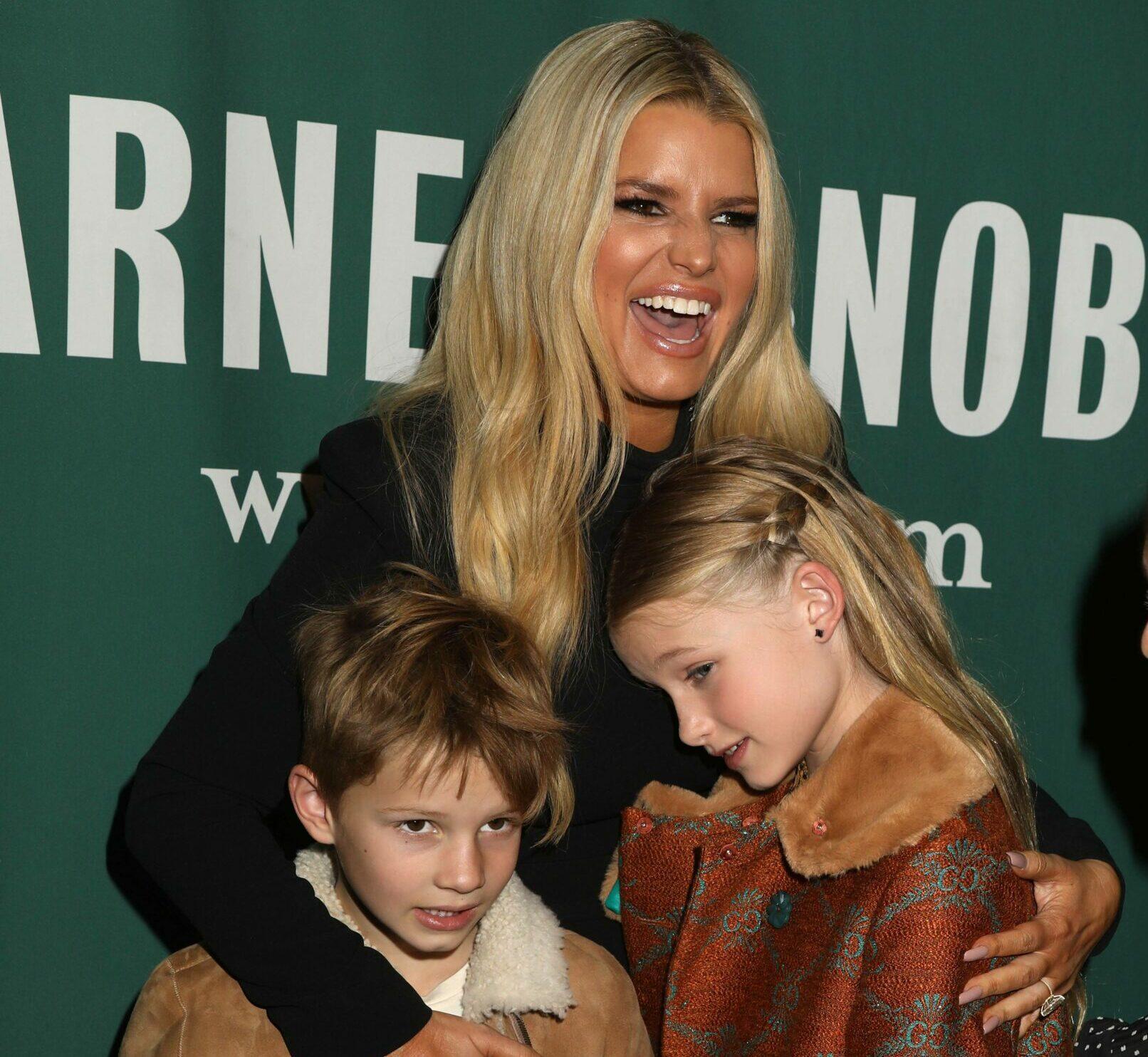 The proud mother shared a photo of the celebrant smiling happily on a bed covered with stuffed animals. She gushed in her the caption of her post,
How is my first born, best news of my life, and best friend already 10yrs old?!? We had a magical weekend following her lead of rotating friends and family.
Simpson credited her daughter for being someone who leads others without ego and possesses a bleeding heart that inspires and loves profoundly.
She continued, "she [Maxwell] is drop dead gorgeous, funny, empathetic, spacial, loyal, artistic, compassionate, drama-free, timely, hopeful, understanding, creative, athletic, thought-provoking, ahead of the curve, resilient, and prayerful."
The "Dukes of Hazzard" star gushed that the birthday girl is a precious lover of life who can transform people's biased points of view or subconscious random judgments in under three minutes.
Simpson admitted that she is mind blown by Maxwell, who she called her eternal prayer partner. She added that she feels her daughter's heart illuminating into heaven when they pray before bed.
"Even though Maxwell wanted to turn back time to be a kid forever with dreams of squishmallows covering her bed, she is now double digits, wise beyond her years, and makes squishmallows and cuddles effortlessly cool and trend worthy," the doting matriarch gushed.
The 'Dukes Of Hazzard' Star Has Her 'VERY BEST FRIEND' In Her Mini-me
View this post on Instagram
The "Employee of The Month" actress praised her firstborn for being a selfless giver and concluded, "She is a child that hands you your childhood back to hold ever so closely Maxwell Drew Johnson is THE PERFECT 10 and my VERY BEST FRIEND!!!"
According to E! Online, Maxwell celebrated her birthday with her best friend and Kim Kardashian's eldest daughter North West, 8, Kourtney Kardashian's daughter Penelope, 9, and other family and friends.
The celebrant had an outdoor party where she unwrapped her birthday gifts with North, Penelope, and friends. She also posed for pictures with her younger siblings and doting parents.
The Jessica Simpson Collection Owner Talks Card Decline At Taco Bell
Simpson may have gone above and beyond for Maxwell's birthday, but she makes tough choices when it comes to running her business.
At the early age of 19, the singer had released multiple best-selling singles. By 34, she built a billion-dollar fashion brand, the Jessica Simpson Collection, which retailed at stores including Macy's, Lord & Taylor, and Dillard's.
Last month, The Blast disclosed that Simpson, who has a net worth of about $200 million, according to Celebrity NetWorth, had an awkward financial experience. 
The "A Public Affair" musician spoke about how her credit card declined during an order at Taco Bell while appearing on "The Real". She said,
"I have no working credit card. It's OK. I will pay in cash. I went to Taco Bell the other day, and my card got denied. I'm on a budget, ladies!"
Simpson admitted that growing her multi-dollar fashion brand, the Jessica Simpson Collection, which she regained control over in October 2021, takes a toll on her finances. 
View this post on Instagram

The "Sweet Kisses" singer admitted that despite the fear attached to money, she always goes all in.
She explained, "I'll put it all out there if it's me that's driving the show because I believe in myself, and I know what I can do. And I know that nothing will stop me, and if you try to stop me, I'll try harder."
The multi-hyphenate revealed her plans to spread her empire from being a fashion brand to other ventures, including health and wellness. 
The mother-of-three also plans to make room for men's clothing and would like her husband to help her business with his looks. She said, "My husband's a good model for it, but he would never do it. Maybe I could convince him."