Broadway fans are SCREAMING in agony right now.
DISCLAIMER: No, Broadway didn't shut down again due to COVID!
Rather, a major Broadway hit, which is being adapted into a movie, is causing musical theater lovers to lose their minds.
"WICKED" caused quite the roar on Broadway, and over the summer it created an even bigger roar when it was announced Ariana Grande and Cynthia Erivo were tapped to star in the adaptation.
Ariana's Dream Of Being In "WICKED" Came True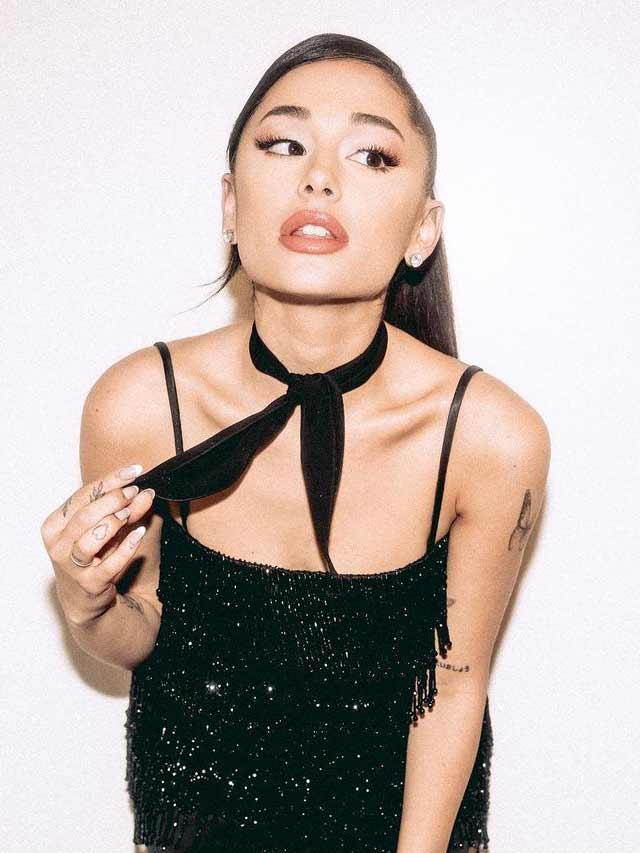 Grande will play the role of Glinda "The Good Witch," while Erivo will play Elphaba, "The Wicked Witch of the West."
Elphaba was originally brought to life by Broadway icon Idina Menzel.
If you are unfamiliar with the play, Broadway.com reports, "'Wicked' spotlights the untold stories of Oz's most famous (or infamous) characters, namely the Wicked Witch of the West and her unlikely friend, Glinda the Good Witch. The show follows green-skinned star Elphaba from birth to college and through the life-changing events which eventually label her "wicked," introducing spoiled rich girl Glinda, local prince and heartthrob Fiyero and even the Wizard of Oz himself, a troubled man very unlike the one you may remember. As Elphaba fights injustice and seeks to undo the mistakes of the past, dark secrets and personal tragedies shape the history of Oz, paying homage to the classic Wizard of Oz story while simultaneously changing fans' understanding of it forever. A cautionary tale about love, friendship and trust, 'Wicked' effortlessly reveals that there are indeed two sides to every story."
View this post on Instagram
And speaking of two sides, "Wicked" director John M. Chu just announced the movie adaptation will be split into TWO SEPARATE MOVIES.
There's A WICKEDly Special Announcement
In a lengthy note posted to Instagram on Tuesday, April 26, Chu wrote, "SPECIAL WICKED UPDATE/ Thank you for all the support these past several months in anticipation of the WICKED movie. We have so many exciting things to share but for now I'm giving you one… or two, rather."
Special #Wicked Movie Announcement… ✌🏼🎬🧹🌸💚sent from my OzPhone: pic.twitter.com/4qPpvVD4rR

— Jon M. Chu (@jonmchu) April 26, 2022
Chu then went on to explain that he and his team were having a difficult time cutting down the musical numbers, songs and script.
"As we prepared this production over the last year, it became increasingly clear that it would be impossible to wrestle the story of WICKED into a single film without doing some real damage to it. As we tried to cut songs or trim characters, those decisions began to feel like fatal compromises to the source material that has entertained us. All for so many years," he continued. "So we decided to give ourselves a bigger canvas and make not just one WICKED movie but TWO!!!! With more space, we can tell the story of WICKED as it was meant to be told while bringing even more depth and surprise to the journeys of these beloved characters."
Chu promised fans that he, Grande, Erivo, and the cast and crew would create nothing less than "an experience that honors its foundation for all the fans who've waited for this movie, and to offer a thrilling, fantastical world full of dynamic characters that invites in those who are unfamiliar.
Fans Are Very Upset About "WICKED" Being Split Into Two Movies
"WICKED" part one will be released in December 2024, and part two of the adaptation will be released in December 2025.
While Chu's message was positive, it garnered A LOT of negative reactions.
"Have you considered just making one two-and-a-half hour movie? Why are film studios and directors so opposed to just taking a stage show and not cutting anything? If it can fit on stage for one evening there's no reason. It can't be the same on film. Makes no sense," one frustrated fan tweeted.
"How is it that a ~2.5 hour stage musical (with a 15-20 minute intermission) doesn't fit into a ~2.5 hour movie? I mean, that already gives you ~20 *more* minutes of time in the movie for the same material," yet another frustrated fan questioned.
One critic tweeted, "This is a very bad decision. Where are you going to end the first film? At 'Defying Gravity' a nd you're going to leave part 2 without the show's biggest and most recognizable song? I. knew when you were announced as the director that only dumb decisions would be made."
One person hilariously joked, "So thankful that we'll get more in depth info on 'townsperson #3's'failed marriage.