The 94th Academy Awards was undoubtedly a night to remember thanks to the headline-making moment between Will Smith and Chris Rock.
However, it seems the controversial moment was predicted hours before the ceremony by none other than Will Smith!
Will Smith Takes Swing At Chris Rock!
As The Blast previously reported, the debacle at the prestigious award show happened after Rock who was set to present an award took a jab at Jada Pinkett Smith.
The comedian joked about Jada's hair loss, saying, "Jada, I love ya. G.I. Jane 2, can't wait to see ya." As explained by Amy Kaufman in a tweet, "Chris Rock made a joke about Jada Pinkett-Smith being in 'G.I. Jane' because of her bald head. She's spoken openly about having a hair loss condition."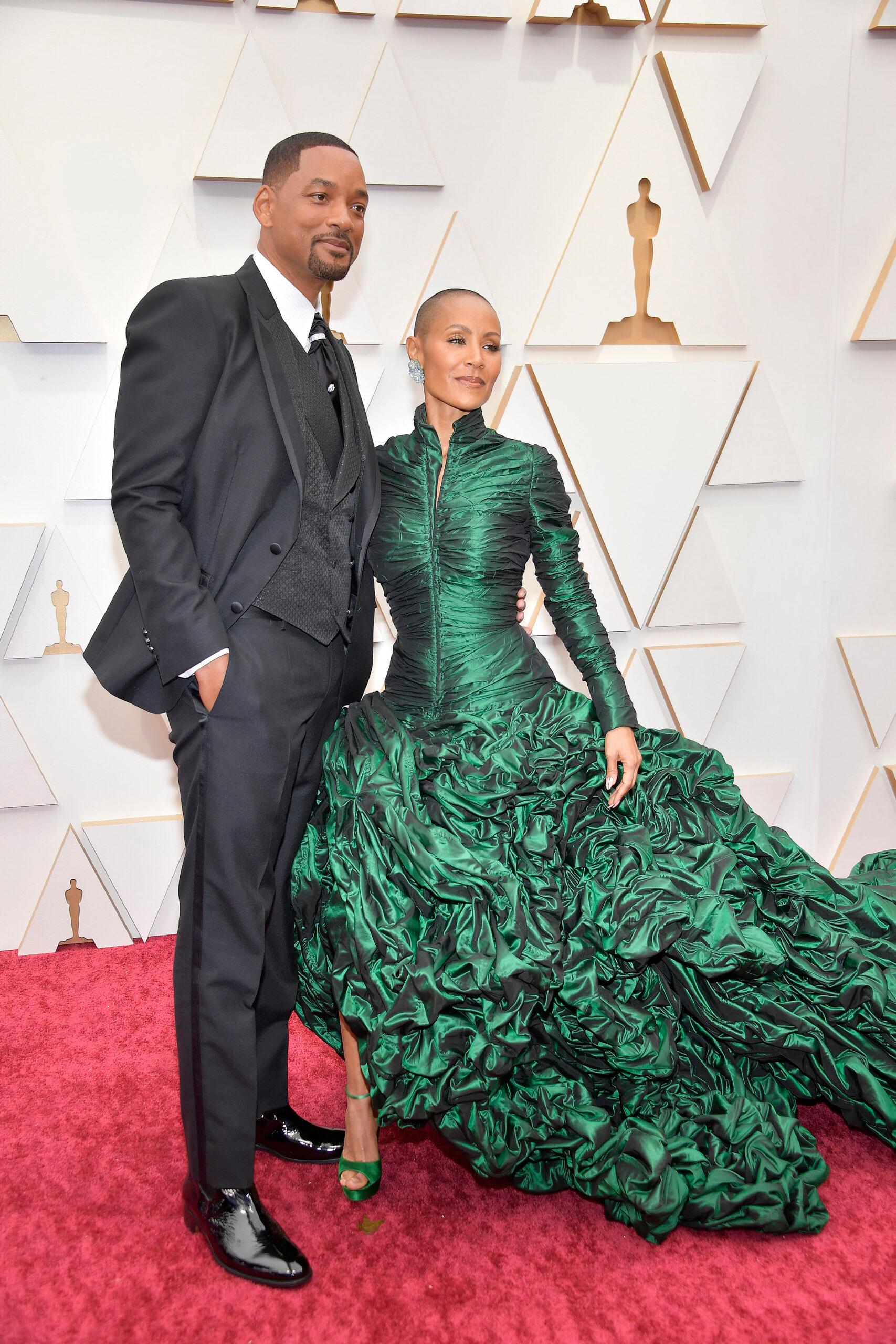 Shortly after, Will walked fiercely on stage and smacked Rock in the face. At first, many believed it was staged and a joke, but time revealed that it wasn't, as a shocked Rock exclaimed, "oh wow!"
Following the assault, Will made his way back to his seat while yelling, "Keep my wife's name out your f**ing mouth!"
"Wow, dude, it was a G.I. Jane Joke," explained Rock to which Will responded, "Keep my wife's name out of your f**king mouth!"
Shortly after the incident, Will took home the award for Best Actor for his performance as Richard Williams in the biopic "King Richard."
While fighting back tears, Will described himself as a "fierce defender of his family" as he spoke about the norm of accepting disrespect in the entertaining industry.
Then, apologizing for his actions, the award-winning actor said, "I want to apologize to the Academy. I want to apologize to all my fellow nominees. Art imitates life: I look like the crazy father. Just like they said about Richard Williams. But love will make you do crazy things."
Will concluded, thanking the Academy for the honor and hoping they invite him back despite the altercation while leaving Rock out of his apology.
A Foreshadowing Or A Mere Coincidence?
Although Will's reaction to Rock's joke seemed unexpected, a social media upload by the hours before the ceremony suggests otherwise.
Will Smith has to punch Chris Rock in the face …. He has no choice

— J A S O N (@_ja_s_on_) February 29, 2016

Prior to the ceremony, the Academy Award winner took to TikTok to upload a video of him and Jada posing for photos and getting ready.
Dressed in their stunning outfits, Will and Jada posed against a green backdrop and struck different playful poses, compiled into a video.
In the background of the short clip, a voiceover said "Good morning everyone, God has let me live another day and I'm about to make it everyone's problem."
In the accompanying caption, Will seemingly buttressed the voiceover's point, writing, "Me 'n @jadapinkettsmith got all dressed up to choose chaos."
Could Will's post have been a foreboding of his actions later that night? Or was it a simple coincidence? Well, only time will tell.
However, in another twist, Will and Rock's fiasco was bizarrely predicted by Twitter user @_ja_s_on_. In the 2016 tweet which has since made rounds following the controversial event, Jason wrote, "Will Smith has to punch Chris Rock in the face…. He has no choice."
A 4-Year Tension Between The Smiths And Chris Rock
The 94th Academy Awards isn't the first time Will, Jada, and Rock have been at crosshairs. Per reports, back in 2016 when the "Grown Ups" star hosted the Oscars, he mocked the couple.
At the time, Jada expressed her decision to boycott the Oscars due to lack of diversity. In his opening monologue, Rock took a jab at her saying, "Jada said she's not coming. I was like, 'Isn't she on a TV show?' Jada's gonna boycott the Oscars? Jada boycotting the Oscars is like me boycotting Rihanna's panties. I wasn't invited!"
Rock also insinuated that Jada was boycotting the ceremony because her husband wasn't nominated for his role in "Concussion."

Days after the ceremony, Jada seemingly addressed Rock's monologue, saying, "Hey look, it comes with the territory, we gotta keep it moving. We got a lot of stuff we gotta handle, a lot of stuff going on in our world right now. We gotta keep it moving."
Will also touched on the monologue, saying, "Had I been nominated and no other people of color were, [Jada] would have made the video anyway. We would still be having this conversation. his is so deeply not about me. This is about the children that are going to sit down and watch this show and they aren't going to see themselves represented."