The rock and roll community is reeling from the loss of Foo Fighters drummer Taylor Hawkins, who passed away suddenly at 50 years old. His cause of death has yet to be disclosed.
The band announced the news on Twitter, saying, "The Foo Fighters family Is devastated by the tragic and untimely loss of our beloved Taylor Hawkins," the band wrote in a brief statement. "His musical spirit and infectious laughter will live on with all of us forever. Our hearts go out to his wife, children and family, and we ask that their privacy be treated with the utmost respect in this unimaginably difficult time."
— Foo Fighters (@foofighters) March 26, 2022
Many in the industry are taking time to remember the late drummer, including Stevie Nicks of Fleetwood Mac, who posted a touching tribute alongside a snap of the two together.
Stevie Nicks Remembers 'Handsome' & 'Very Cute' Taylor Hawkins
View this post on Instagram
Nicks posted a touching tribute to Hawkins alongside two black-and-white photographs.
She began, "I just have to say~ Thank goodness for the photo booth in the Foo Fighters studio. Because of these pictures my friendship with Taylor will always be at my fingertips."
"He always came to my shows. He and his best friend Dave even let me be a Foo Fighter for a little while," she recalled. "We recorded a kick a– version of Gold Dust Woman (live) and at the end of the song I yelled out 'Best Gold Dust Woman ever~' And I meant it."
"Taylor was very handsome and he was very cute," she continued. "Sometimes that combination is way better than 'beautiful.' I think it's everything. He had a huge heart and a glorious smile. When he walked into the room, everyone looked up. When he left the room, everyone was sad…"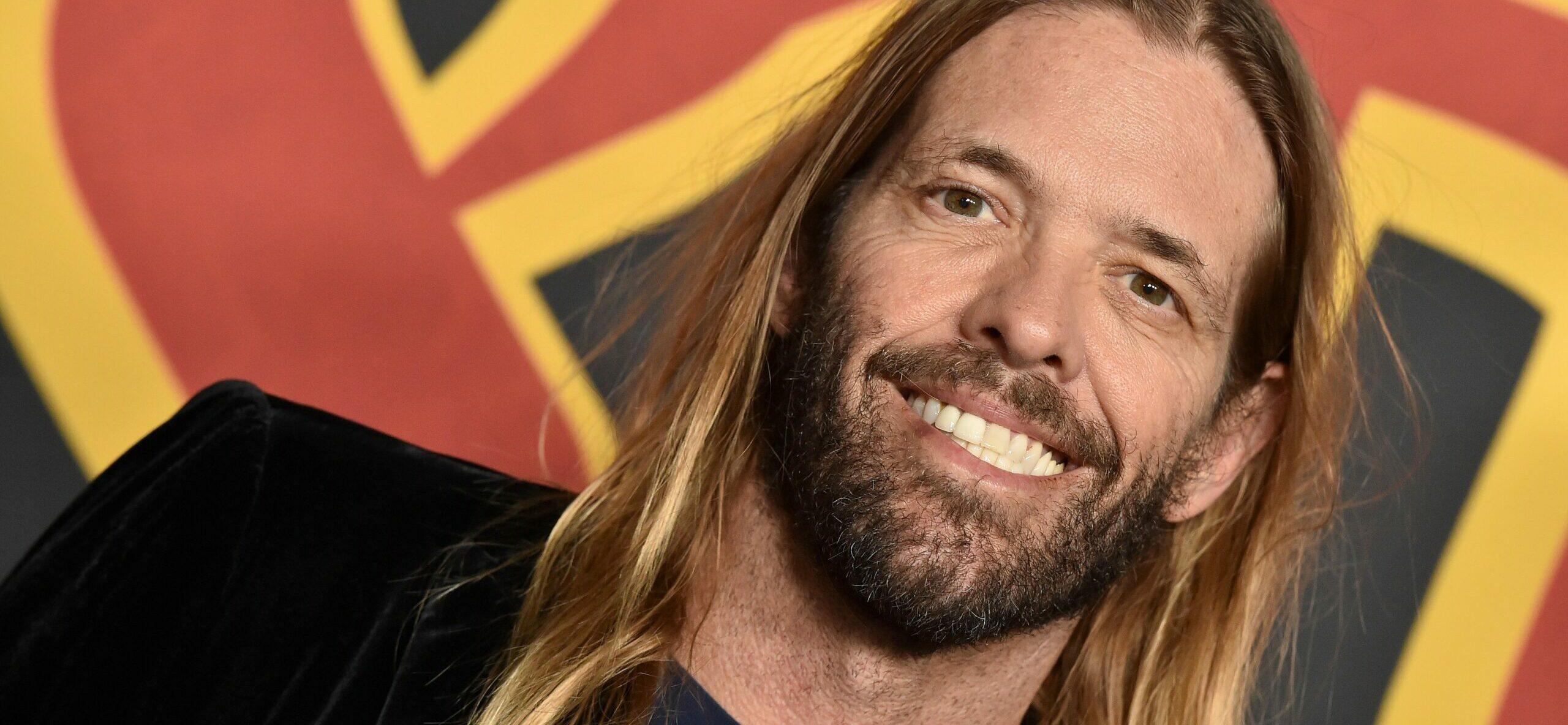 "I am sad now / I am really sad / It's like rolling thunder / Yes, that's what I said," she continued. "It's like a bad dream~ / Comes like a wave~ / Gives you a moment / Then drags you away. Our hearts are broken, We will never be the same. As I write these words~ / I feel the pain. But I will always remember~ That the laughter and the fame / Brought us together / To play the game / And we played it, again and again and again."
"And it was extraordinary~," she concluded. "Don't forget us, 'T.' We'll be right here. Love you, Stevie."
Many fans piled on the post to express their condolences as well, but she was far from alone in expressing her condolences for the late legend.
Famous Friends Pay Tribute To The Late Foo Fighters Drummer Taylor Hawkins
. @TaylorHawkins was truly a great person and an amazing musician. My heart, my love and my condolences go out to his wife, his children, his family, his band and his fans. See you on the other side – Ozzy

— Ozzy Osbourne (@OzzyOsbourne) March 26, 2022
Ozzy Osbourne tweeted, ". @TaylorHawkins was truly a great person and an amazing musician. My heart, my love and my condolences go out to his wife, his children, his family, his band and his fans. See you on the other side – Ozzy"
Absolutely devastated to hear the sad news about Taylor Hawkins my thoughts and prayers are with his family and friends RIP brother LG x

— Liam Gallagher (@liamgallagher) March 26, 2022
Liam Gallagher tweeted, "Absolutely devastated to hear the sad news about Taylor Hawkins my thoughts and prayers are with his family and friends RIP brother LG x"
So incredibly sad to hear of the passing of Taylor Hawkins. My thoughts are with his family and the band at this time. pic.twitter.com/wueydCu5gw

— Mick Jagger (@MickJagger) March 26, 2022
Mick Jagger tweeted, "So incredibly sad to hear of the passing of Taylor Hawkins. My thoughts are with his family and the band at this time."
Shocked n' saddened to hear of the passing of Taylor Hawkins.He was a really great guy, drummer n' family man. Was always great to see him!Was looking forward to seeing him n' everyone in Daytona.Truly saddened. My deepest condolences to his family, the Foo Fighters n'their fans.

— Axl Rose (@axlrose) March 26, 2022
Axl Rose tweeted, "Shocked n' saddened to hear of the passing of Taylor Hawkins.He was a really great guy, drummer n' family man. Was always great to see him!Was looking forward to seeing him n' everyone in Daytona.Truly saddened. My deepest condolences to his family, the Foo Fighters n'their fans."
In utter disbelief at the news of Taylor Hawkins. Our deepest condolences to his family, his bandmates, his team, his friends and everyone that was ever touched by the music he created with @foofighters @Alanis and so many others. This is so incredibly sad. pic.twitter.com/2AUeqpaN94

— Nickelback (@Nickelback) March 26, 2022
Nickelback tweeted, "In utter disbelief at the news of Taylor Hawkins. Our deepest condolences to his family, his bandmates, his team, his friends and everyone that was ever touched by the music he created with @foofighters @Alanis and so many others. This is so incredibly sad."
So heartbroken to hear about Taylor Hawkins' passing, what an incredible talent, who didn't also need to be so kind and generous and cool but was all those things too anyway. The world was so lucky to have his gifts for the time that it did, Rest In Peace

— FINNEAS (@finneas) March 26, 2022
FINNEAS tweeted, "So heartbroken to hear about Taylor Hawkins' passing, what an incredible talent, who didn't also need to be so kind and generous and cool but was all those things too anyway. The world was so lucky to have his gifts for the time that it did, Rest In Peace."
Taylor Hawkins 1972-2022.
Our deepest sympathies to Taylor's family, his fans, and of course his band. pic.twitter.com/qlEaQK0uui

— The Smashing Pumpkins (@SmashingPumpkin) March 26, 2022
The Smashing Pumpkins tweeted, "Taylor Hawkins 1972-2022. Our deepest sympathies to Taylor's family, his fans, and of course his band."