Foo Fighters drummer Taylor Hawkins has passed away at 50 years old.
Foo Fighters Announce His Death: 'His Musical Spirit & Infectious Laughter Will Live On With All Of Us Forever'
— Foo Fighters (@foofighters) March 26, 2022
At this time, no cause of death was issued in a statement by the band that was posted to Twitter.
"The Foo Fighters family Is devastated by the tragic and untimely loss of our beloved Taylor Hawkins," the band wrote in a brief statement. "His musical spirit and infectious laughter will live on with all of us forever. Our hearts go out to his wife, children and family, and we ask that their privacy be treated with the utmost respect in this unimaginably difficult time."
"No. No, I don't understand. Is this some kind of sick joke?" one fan wrote. "Has someone hacked their account?"
"It's no joke, he was found dead today in Bogotá, they were going to play today in a music festival named Estereo Picnic," another replied.
The Foo Fighters had been scheduled to play at a festival in Bogota, Colombia, on Friday night. Police vehicles, an ambulance, and fans were seen outside of a hotel in northern Bogota, where Hawkins was believed to have been staying. His final concert was at the San Isidro in Argentina last Sunday.
Taylor Hawkins First Performed With Alanis Morrisette Before Joining The Foo Fighters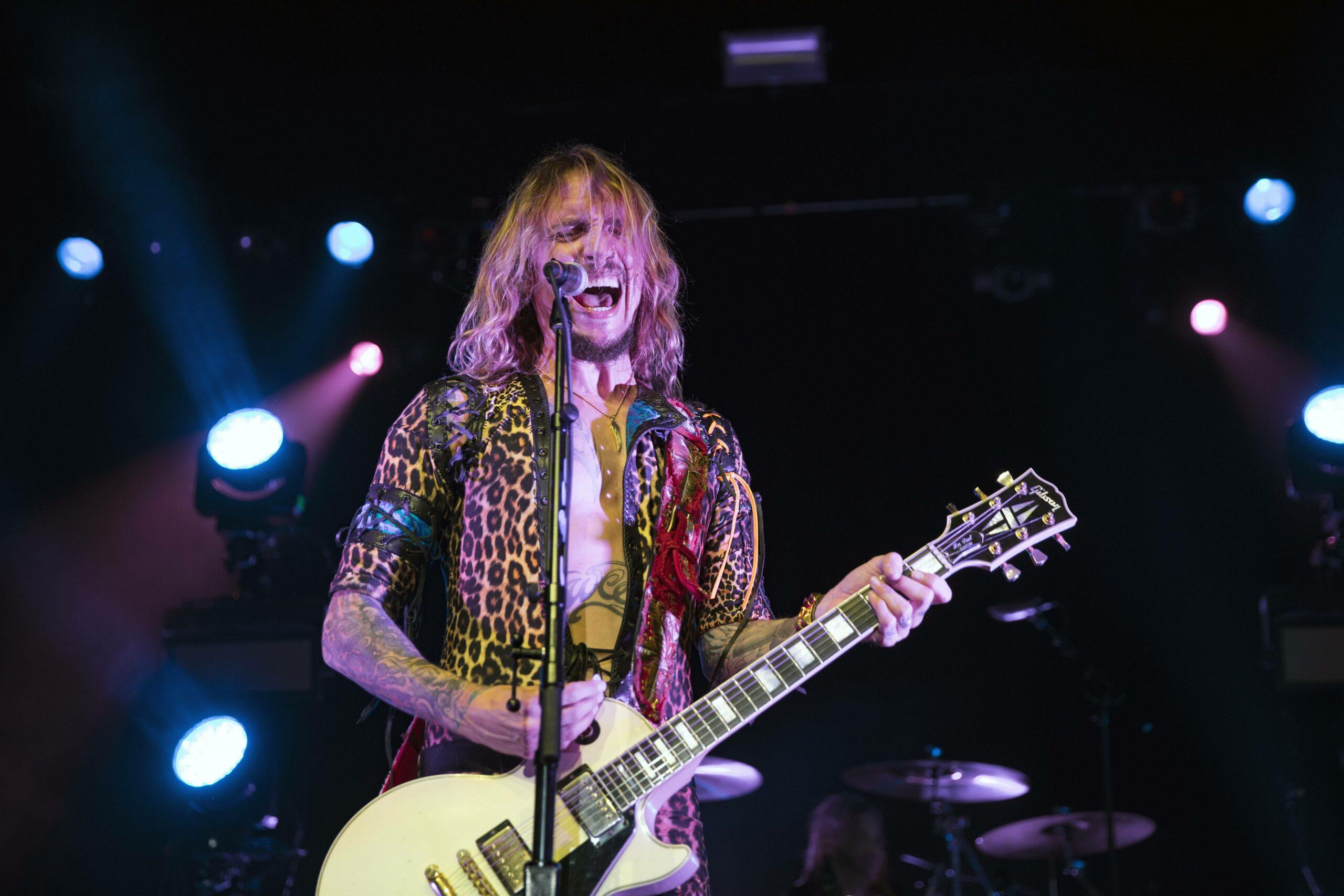 Oliver Taylor Hawkins was born on February 17, 1972. Before joining up with the Foo Fighters, Hawkins had served as the drummer for Alanis Morrissette's "Jagged Little Pill" and "Can't Not Tour."
Hawkins had joined the rock band for their third studio album, 1999's "Nothing Left To Lose." He later worked with the band on their seven following studio albums, including their newly released "Dream Widow." He also appeared in the Foo Fighters' first horror-comedy feature film, "Studio 666," which was released earlier this year. Late last year, he was inducted into the Rock and Roll Hall of Fame with the rest of the band by Paul McCartney.
In addition to collaborating with Coheed and Cambria, Hawkins was also involved with numerous side projects, such as the band SOS Allstars (which also involved Roger Taylor of Queens and Chad Smith of the Red Hot Chili Peppers).
Dave Grohl Mourns The Loss Of His 'Brother From Another Mother'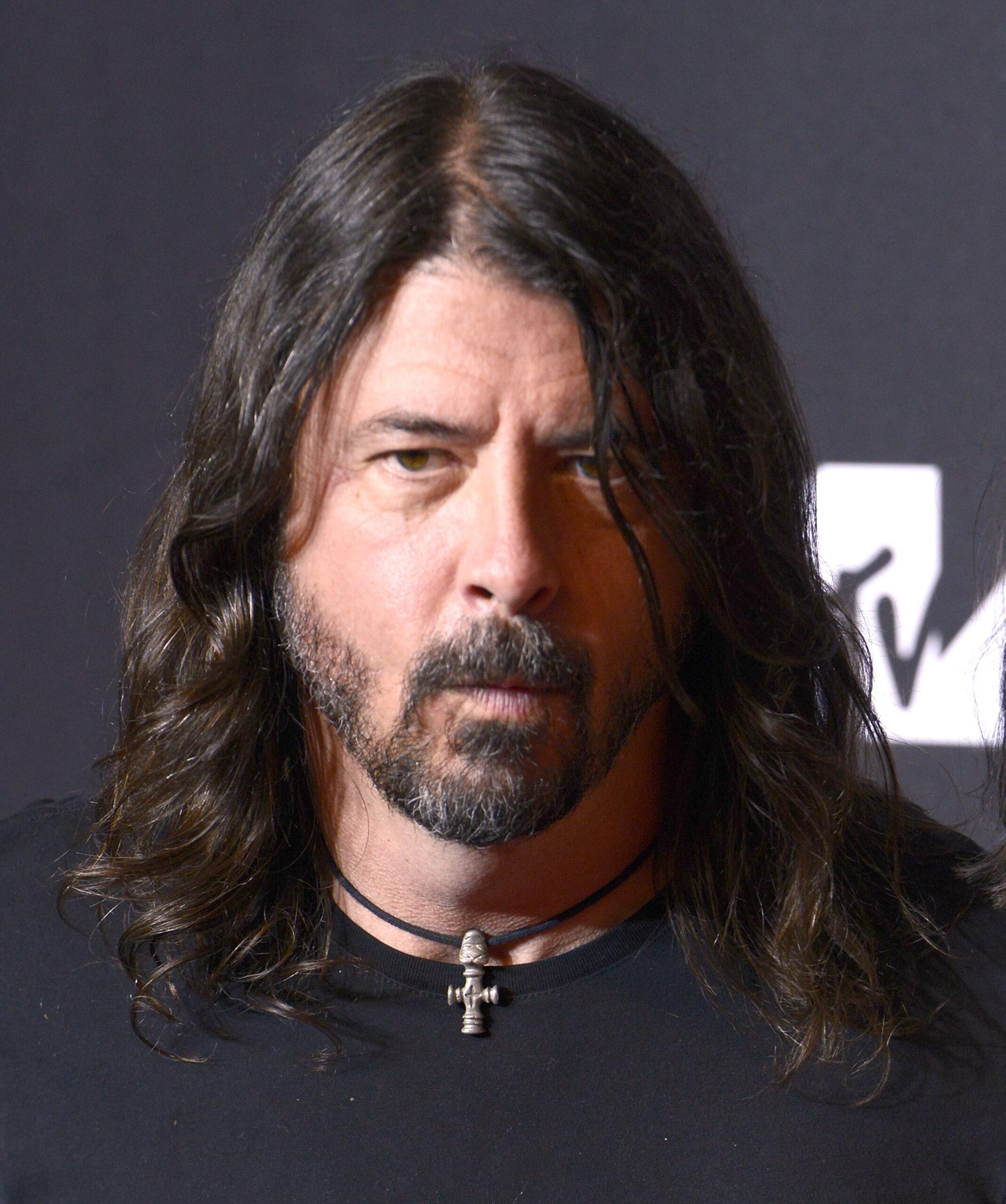 This loss hits especially hard for Grohl, who was had previously been the drummer for Nirvana when Kurt Cobain died in 1994.
In his 2021 book, "The Storyteller," Grohl called Hawkins his "brother from another mother, my best friend, a man for whom I would take a bullet."
"Upon first meeting, our bond was immediate, and we grew closer with every day, every song, every note that we ever played together," Grohl wrote. "We are absolutely meant to be, and I am grateful that we found each other in this lifetime."
"I am not afraid to say that our chance meeting was a kind of love at first sight, igniting a musical 'twin flame' that still burns to this day," Grohl continued. "Together, we have become an unstoppable duo, onstage and off, in pursuit of any and all adventure we can find."
Famous Friends Are Mourning The Loss Of Taylor Hawkins
. @TaylorHawkins was truly a great person and an amazing musician. My heart, my love and my condolences go out to his wife, his children, his family, his band and his fans. See you on the other side – Ozzy

— Ozzy Osbourne (@OzzyOsbourne) March 26, 2022
Late Friday night, many in the rock industry took to Twitter to express their condolences.
Ozzy Osbourne tweeted, ". @TaylorHawkins was truly a great person and an amazing musician. My heart, my love and my condolences go out to his wife, his children, his family, his band and his fans. See you on the other side – Ozzy"
God bless you Taylor Hawkins. I loved your spirit and your unstoppable rock power. Rest In Peace my friend. pic.twitter.com/AkiRLF2L3e

— Tom Morello (@tmorello) March 26, 2022
Tom Morello tweeted, "God bless you Taylor Hawkins. I loved your spirit and your unstoppable rock power. Rest In Peace my friend."
In utter disbelief at the news of Taylor Hawkins. Our deepest condolences to his family, his bandmates, his team, his friends and everyone that was ever touched by the music he created with @foofighters @Alanis and so many others. This is so incredibly sad. pic.twitter.com/2AUeqpaN94

— Nickelback (@Nickelback) March 26, 2022
Nickelback tweeted, "In utter disbelief at the news of Taylor Hawkins. Our deepest condolences to his family, his bandmates, his team, his friends and everyone that was ever touched by the music he created with @foofighters @Alanis and so many others. This is so incredibly sad."
So heartbroken to hear about Taylor Hawkins' passing, what an incredible talent, who didn't also need to be so kind and generous and cool but was all those things too anyway. The world was so lucky to have his gifts for the time that it did, Rest In Peace

— FINNEAS (@finneas) March 26, 2022
FINNEAS tweeted, "So heartbroken to hear about Taylor Hawkins' passing, what an incredible talent, who didn't also need to be so kind and generous and cool but was all those things too anyway. The world was so lucky to have his gifts for the time that it did, Rest In Peace."
Taylor Hawkins 1972-2022.
Our deepest sympathies to Taylor's family, his fans, and of course his band. pic.twitter.com/qlEaQK0uui

— The Smashing Pumpkins (@SmashingPumpkin) March 26, 2022
The Smashing Pumpkins tweeted, "Taylor Hawkins 1972-2022. Our deepest sympathies to Taylor's family, his fans, and of course his band."