Charlie Sheen and Denise Richards' daughter Sami Sheen is reintroducing herself to her 36,000 followers. On Tuesday, March 15, Sami took to Instagram to show off the newest inking in her tattoo collection.
Charlie Sheen's Daughter Sami Gets Stunning Back Tattoo
In a series of black-and-white photos shared on Instagram, Sami flaunted her new tattoo — huge butterfly wings beautifully drawn on her back to look like wings.
It's unsure if the tattoos are permanent, but they sure look real and prove to be a lovely decoration on Sami's back.
In the first slide, Sami gave fans an up-close look at the tattoo on her back, while also showing the other inking on her right arm, close to her elbow.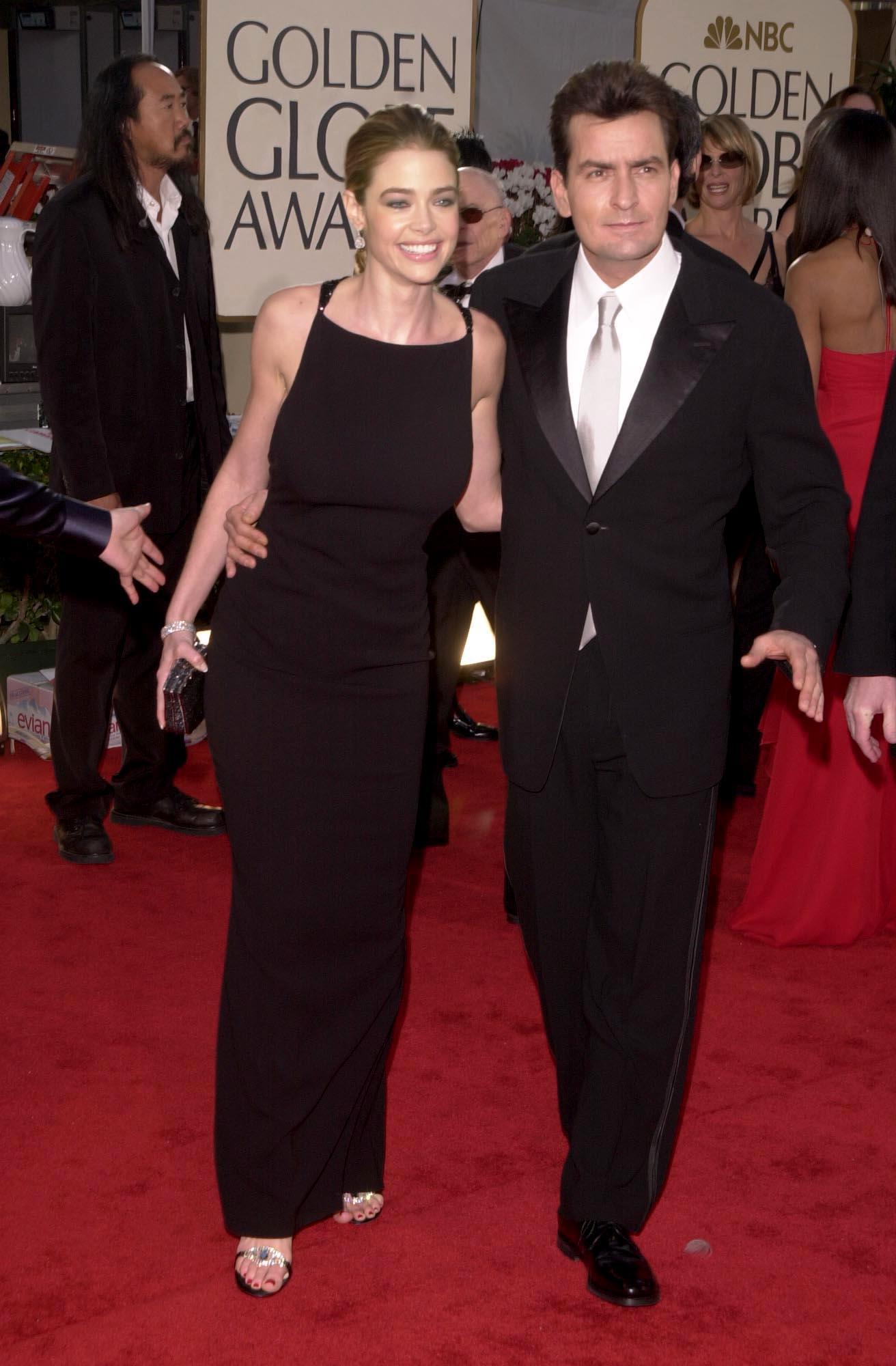 She followed it up with a snapshot of her lying in bed with one hand fondly resting on her neck, and the other stylishly covering her face.
In the third frame, the 18-year-old rested on her elbows while still laying in bed. She gave the camera a side look while clutching onto her low bun.
Concluding the carousel, Sami turned her back towards the camera, giving fans a close look at the new drawing.
Her fitted high-waisted jeans were in view and she styled her hair into a low bun with loose tresses. Sami held on to her hair with one hand and the other rested across her chest.
Her face was slightly turned towards the camera, with her hoop earring in view. Alongside the stunning photos, the teenager wrote, "finally got my wings 🙂 🦋."
It didn't take long for fans to flood the comments section, praising the work of art on Sami's body. One fan wrote, "insanely beautiful," while another added, "That's so sick."
In an Instagram Story update, Sami flaunted the inking again but this time in a different outfit. The celebrity teenager rocked a black dress with a low back, putting her butterfly wings in proper view.
Her hair which was dyed platinum was styled in a half updo as she struck her signature sideways glance.
View this post on Instagram
Sami Has A Strained Relationship With Her Mother
As stated above, Sami is the eldest daughter of Charlie and Richards who were married from 2002 to 2006. The former couple also welcomed their daughter, Lola.
Although Sami is rarely in the spotlight like her parents, last year, she made headlines after opening up about enduring poor treatment in one of her parents' homes.
As The Blast previously reported, the then-17-year-old in a viral TikTok clip that has since been deleted claimed she was "trapped" in an "abusive household."
She shared an emotional video of her looking depressed alongside a note that read, "1 year ago today: trapped in an abusive household, hated myself, would go days without eating or sleeping, insanely depressed, hated school, etc…"
The video then transitions to show Sami looking happier and playful with a different note that read, "now: finally moved out of the hell house, had a spiritual awakening, own 2 cats, happy single, full of self love, and dropped out of high school :)."
The shocking revelation made fans wonder which parent she was referring to, but according to Page Six, a source claimed Sami was living with Richards at the time.
The claims corroborate with Sami's claim in 2020 that her mother tried to kick her out of the house. However, insiders close to the "Wild Things" actress maintained she was innocent as Sami's allegations were simply "teenage angst."
The source claimed, "Denise set normal rules that any parent would be setting. She's a mom and a parent and there are rules. She didn't want to follow the rules."
View this post on Instagram

The insider noted that the teenager went to live with her dad but it's unsure if she still resides with the "Two and A Half Men" star.
A Guide Into Charlie's Five Children
Although Charlie has been plagued with many scandals in his long career, one thing cannot be taken away from him — he is a doting father to all of his children.
The "Platoon" actor is a proud father of five lovely kids. Aside from Sami and Lola, the 56-year-old has another daughter, Cassandra Jade Estevez.
Cassandra, 36, is the oldest of Charlie's children and was welcomed during his relationship with his former high school sweetheart Paula Profit. Charlie was just 19 when Cassandra was born.
His two other children are twin boys Max and Bob sheen, 12 who were born during his marriage to actress Brooke Jaye Mueller-Rice. The pair were married for just three years before ending things dramatically.