Russell Wilson and Ciara made an appearance together on "Jimmy Kimmel Live" to talk about their new book for kids, "Why Not You?" and the athlete's decision to play football for 12 more years.
The 33-year-old athlete seems to have already planned what his future would be like, and luckily for him, his loving wife supports all his decisions.
Russell Wilson Spends A Million Dollars On Body, Calls It A Lifestyle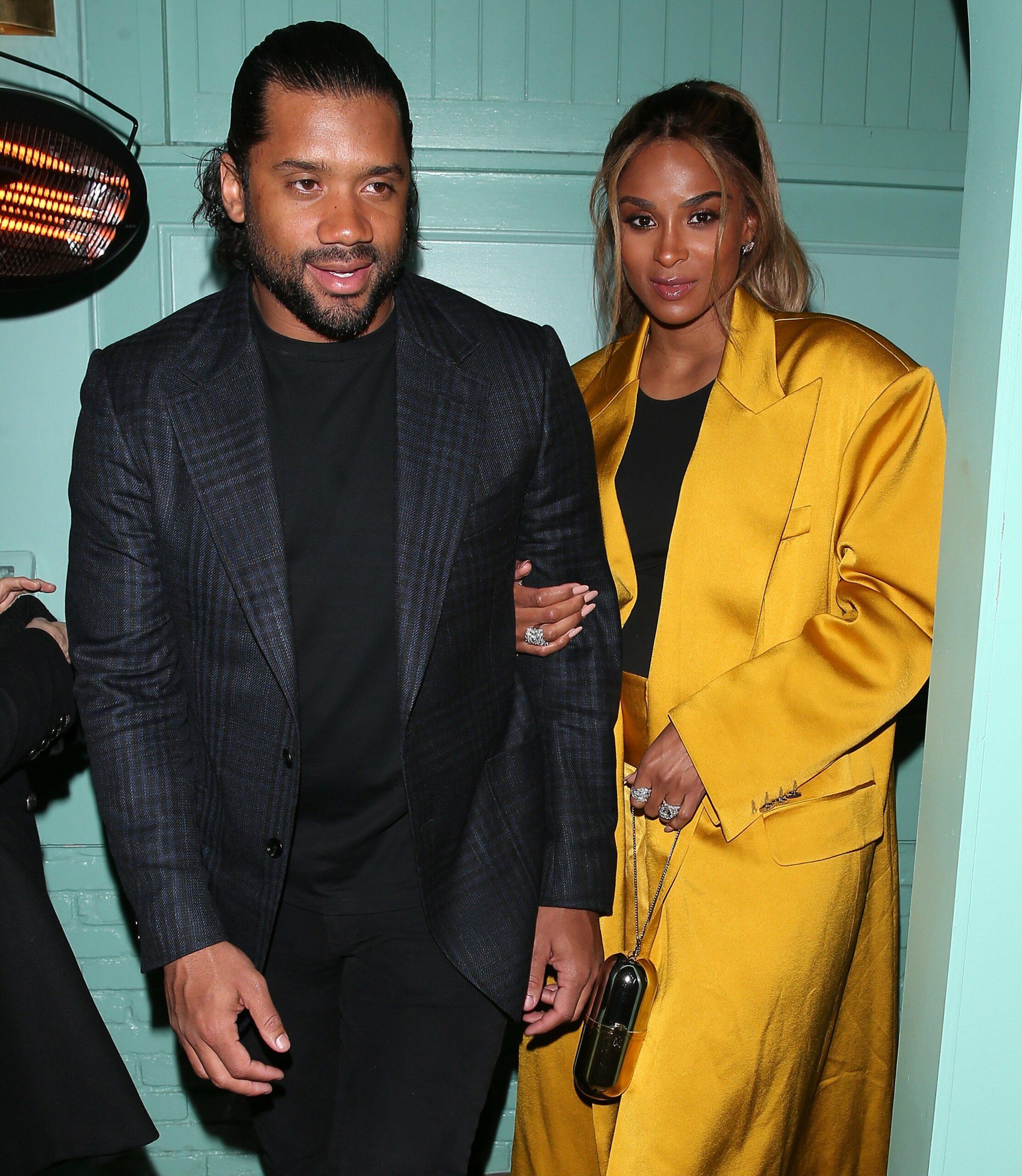 In the late-night talk show video, the much-loved couple arrived with beaming smiles while waving to the enthusiastic fans.
Their appearance on the show was mainly to promote their new book; however, other subjects were discussed, including the athlete's lifestyle and future plans.
Kimmel mentioned Russell's previous statement in an interview about spending a million dollars a year on his body which the athlete confirmed.
The NFL player described it as a lifestyle that involved his mentality and focus level. He further stated that he planned on playing football till he turned 45.
The host then went to ask Ciara if she found his lifestyle annoying, and she replied with no, saying she was in it with him.
Kimmel wanted to know if the pair were the type that ate tacky food given how toned they both looked with no ounce of fat. So, he asked, "Do you guys eat anything sloppy?"
Ciara answered, "Oh, we eat real good. I'm from the South, so you know everything I ate had a lot of seasoning and flavor to it; that's about me still to this day."
The singer further talked about how amazing she and her spouse were as a team, and they often competed in several challenges together.
However, Ciara did not join the athlete on his current 10-day 'no dairy, no gluten, no red meat challenge' because, as her spouse said, "she loves to eat."
The couple looked dapper together as they rocked matching black outfits. Daily Mail detailed their wears, including Ciara's lacy asymmetrical dress and Russell's pinstripe suit.
The 36-year-old singer's dress showed off her toned body and hugged her curves in the right places. She complemented the outfit with a pair of thigh-high stockings and black stilettos.
On the other hand, the quarterback wore a black crewneck shirt beneath his suit jacket and finished off with black dress shoes. Also, they both wore a couple of dazzling pieces of jewelry.
The Seattle Seahawks Quarterback Celebrates The Release Of 
"Why Not You?"
With Wife
As Russell and his loving wife celebrate the release of "Why Not You?," they tell PEOPLE about their kids and how entertaining it is to manage the chaos of three kids.
Since their marriage in 2016, the couple has been blessed with 19-month-old Win Harrison and 4-year-old Sienna Princess. They also co-parent 7-year-old Future Zahir, whom Ciara shares with her ex Future. 
The kids are funny, and their mother revealed that the youngest boy was taking the lead. She said, "He's talking really early, he's moving, he's a big baby, and he's really tall, you know?"
Fortunately for baby Win, he has two loving siblings to look up to. Ciara admitted that the older siblings were "so sweet," especially Future, as he grew into his big brother duties.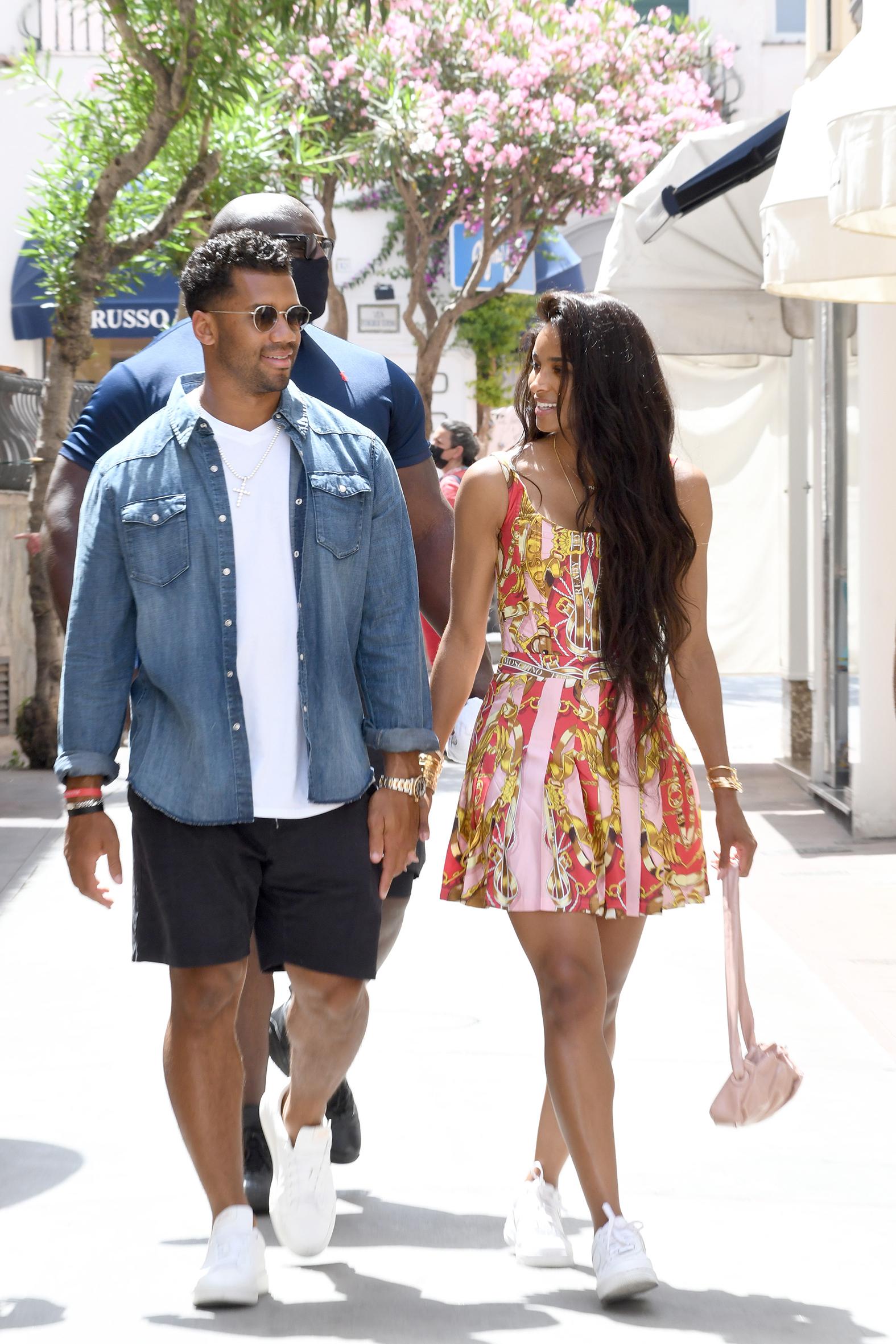 On the other hand, Sienna dotes over her baby brother, and her fearlessness as the only female out of the bunch has positively influenced Win.
Russell and Ciara expressed amazement whenever their kids interact; however, the mini-humans could quickly turn that into a wrestling match. They love each other a lot but also have what their mum called "a love-fight relationship."
The couple further talked about accomplishing their dream to own a school and publish a book together. The book was their way of giving kids a sense of hope and an inspiration that nothing was impossible.
Russell Wilson Reward Students At Their Academy For End Of Semester
Last December, The Blast reported the details of the rewarding ceremony at the end of the semester at Russell and Ciara's school, 'Why Not You Academy.'
As the students completed the semester, the couple gifted them with Dare to Roam antimicrobial backpacks. The backpacks had several accessories, including gift cards, beanies, T-shirts, etc.
In 2021, the duo launched their "Why Not You Foundation" and started their school around the same time. They collaborated with public school heads Garth Reeves and Scott Canfield to create their academy.
The couple established the school to create equal access to education for all, including less-privileged kids, because they believed life's successes began with a good education.