Actress Abigail Breslin is officially off the market!
On Tuesday, she took to Instagram to reveal that longtime boyfriend Ira Kunyansky had popped the question. And… spoiler alert… she said yes!
Well, Actually, She Accepted The Proposal With A 'Duh'
View this post on Instagram
On Tuesday, the "Little Miss Sunshine" star posted a close-up photo of her engagement ring on Instagram.
"I was like, 'duh'," she captioned the snap. She followed it up with #engagedyall.
The post was showered with congratulations from fans and famous friends. The pair started dating in early 2017 and have been together for about five years. The two were photographed together at the "Zombieland: Double Tap" premiere in 2019.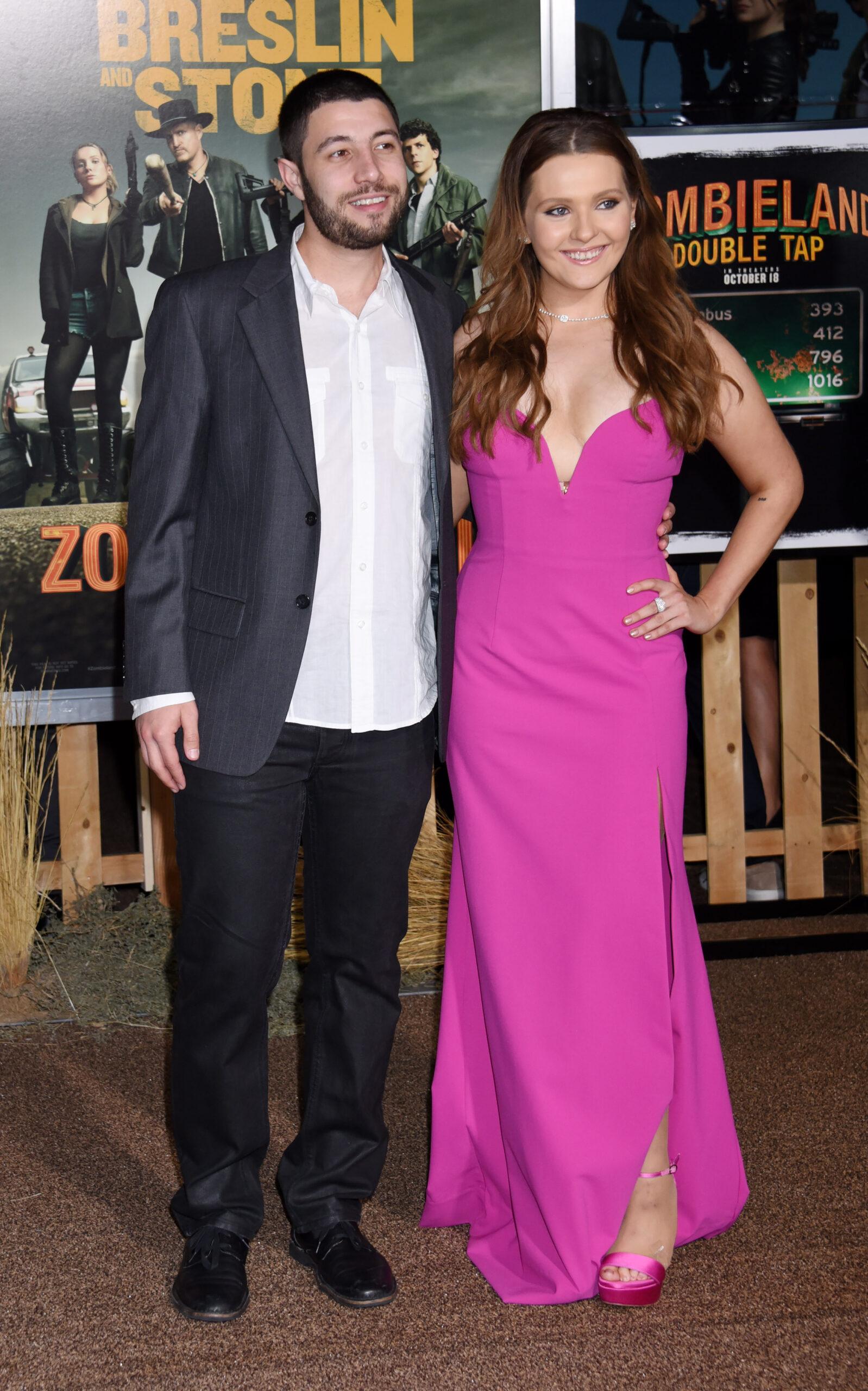 E! News reported that Ira had popped the question at Geoffrey's Malibu in California, where the two were dining by the ocean. Ira posted a few snaps of the night to his own Instagram page, including the two snacking on lobster.
Did She Say Yes Before Or After The Lobster?
View this post on Instagram
Fans couldn't help but poke fun at the series of photos that Ira posted to his Instagram account. In two snaps, taken at night, he has his arm slung around his new fiancée as they smile for the camera.
In the third photo, he has a snap of an expansive dinner spread, with Abigail holding up a lobster head in the background. Plates of steak over a bed of asparagus and a side of dinner rolls are also pictured.
Her brother, Spencer Breslin, joked, "Did u guys save some lobster for me?"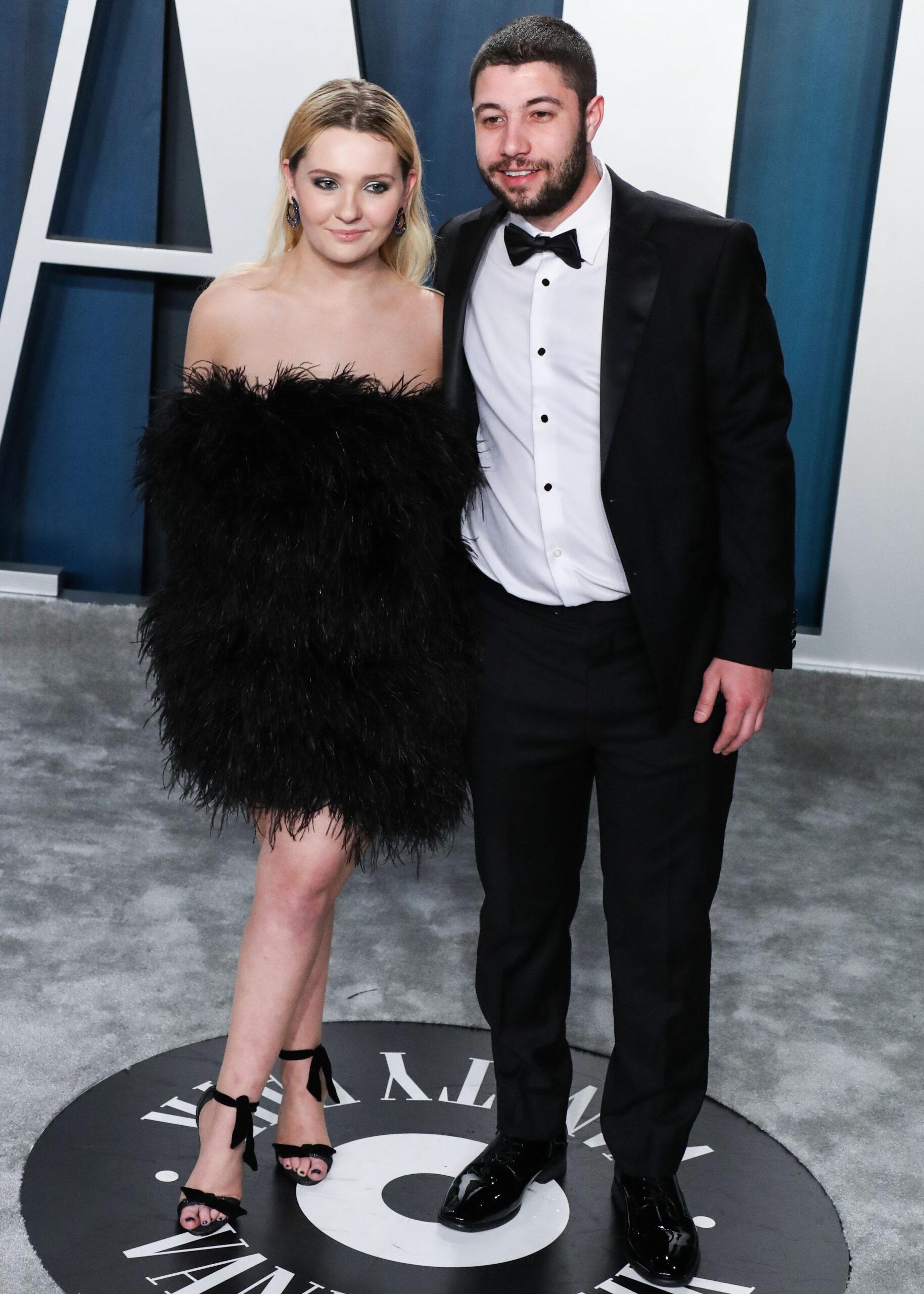 Many more fans showered the post with congratulations for the happy couple. Ira captioned the snap "She said YES!"
"OH MY GOSH THIS MADE MY DAY! Congrats you two love birds I'm so ecstatic for you two 🔥🔥😍😍" one fan wrote.
"I love both of you! Congrats my brother! 🍾🎊🎉🎊🍾" another wrote.
"Of course she did! Congratulations ❤️ so happy for you two love birds 🥰😘" another said.
"I am so happy for you guys🔥🔥🔥🥂🥂🥂💍💍💍Congratulations .Love you both so much🍾🍾🍾" said another.
On Wednesday night, Abigail shared another sweet snap of the couple kissing. Actor Taylor Lautner commented, "WHATTT?!!? Congrats!!! 😍😍"
View this post on Instagram
This marks the start of a new, happy year for Breslin, who lost her father to COVID-19 last year.
Abigail Breslin Mourns Her Late Father, Lost To COVID-19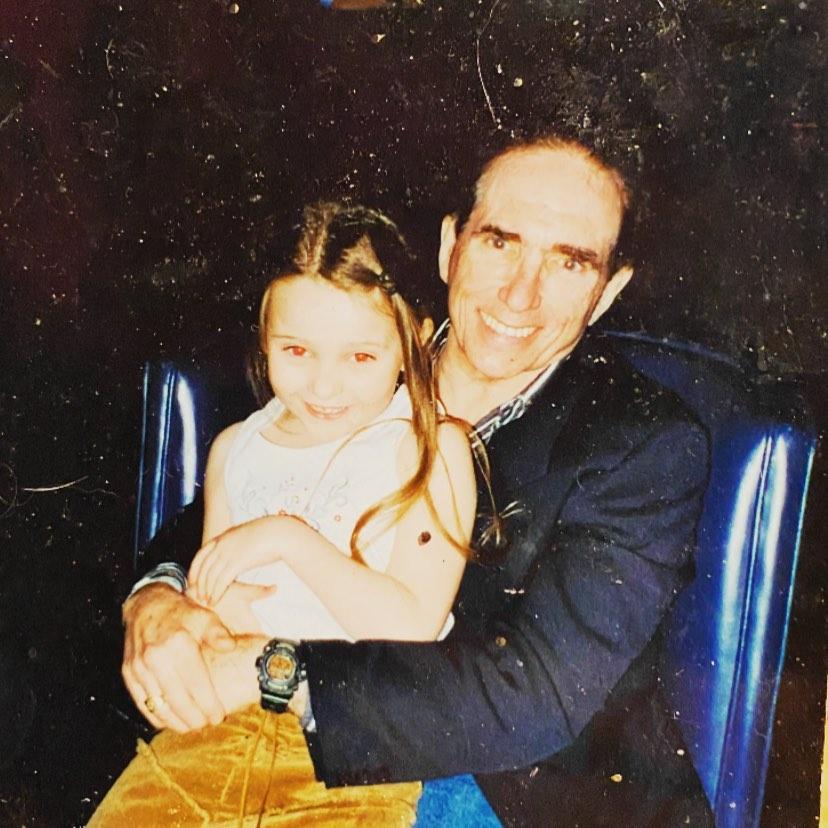 Breslin's father was 78 when he passed away in February 2021 from COVID-19.
After he passed, Breslin wrote a sweet Instagram tribute to her father, saying, "It was COVID-19 that cut my sweet daddy's life too short."
"Mostly I want to remember my dad for who he was," she wrote. "My dad was a hilarious, boisterous, tenacious, rebellious, intelligent, sweet, incredible human being. He loved life. He loved his family. He loved the simple things…"
"He loved dogs and cats and all animals and he especially loved hearing funny stories about my pets in particular," she continued.
"And we loved him," she concluded. "And we always will. I miss you daddy. I can't wait to see you again. I won't ever, ever, ever forget you."
Abigail Breslin Reflects On First Christmas Without Her Father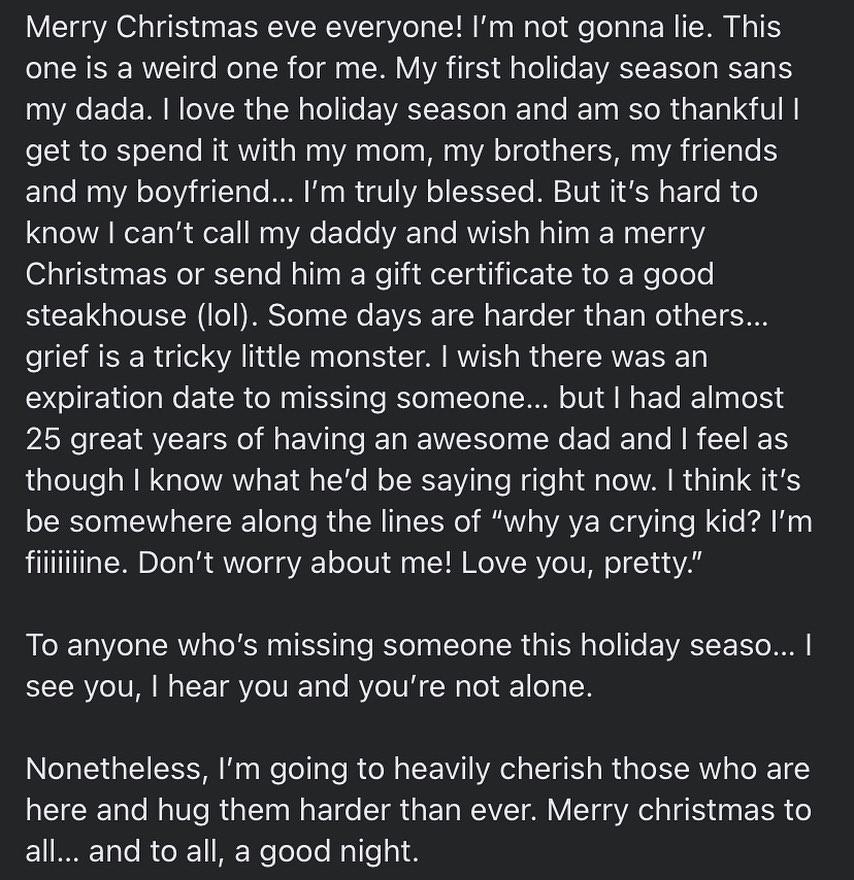 "Merry Christmas Eve everyone!" Breslin wrote in an Instagram message on Christmas Eve.
"I'm not gonna lie," she continued. "This one is a weird one for me. My first holiday season sans my dada."
"I love the holiday season and I am so thankful I get to spend it with my mom, my brothers, my friends and my boyfriend… I'm truly blessed," she added.
"But it's hard to know I can't call my daddy and wish him a merry Christmas or send him a gift certificate to a good steakhouse (lol)."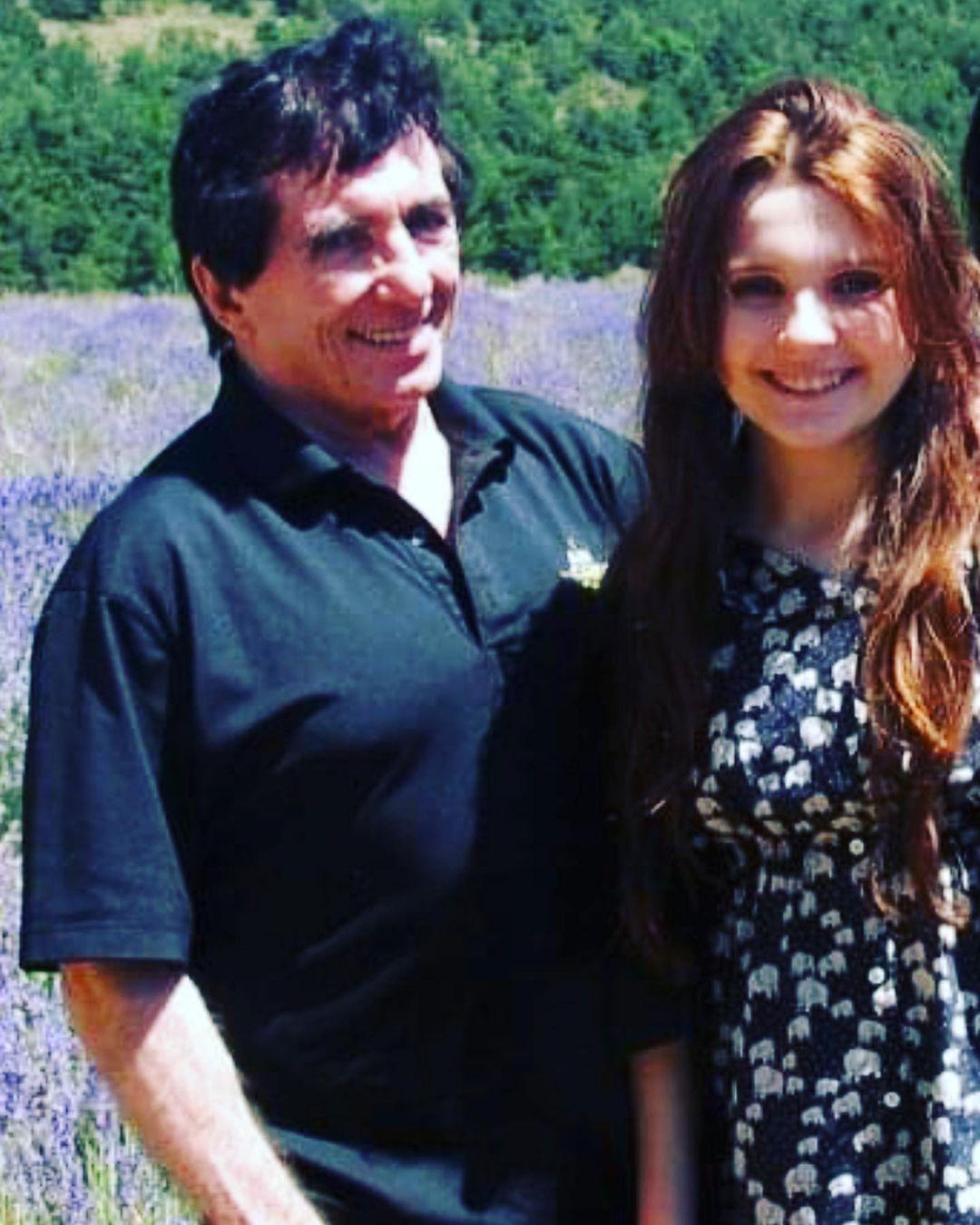 "Some days are harder than others…" she admitted. "Grief is a tricky little monster. I wish there was an expiration date to missing someone… but I had almost 25 great years of having an awesome dad and I feel as though I know what he'd be saying right now."
She continued, "I think it's be somewhere along the lines of 'why ya crying kid? I'm fiiiiiiiine. Don't worry about me! Love you, pretty.'"
"To anyone who is missing someone this holiday season… I see you, I hear you and you're not alone," she added.
She concluded her message by saying, "Nonetheless, I'm going to heavily cherish those who are here and hug them harder than ever. Merry christmas to all… and to all, a good night."