Actress Abigail Breslin is saying goodbye to social media for a while.
It all started yesterday when the "Little Miss Sunshine" actress posted a photo of her wearing a mask going down a roller coaster. She captioned the photo, "Vegas, Baby."
Many fans applauded Breslin's choice to wear a mask, with one writing, "Yes mask."
"YOU go Abbie," another wrote. "Staying safe while having fun."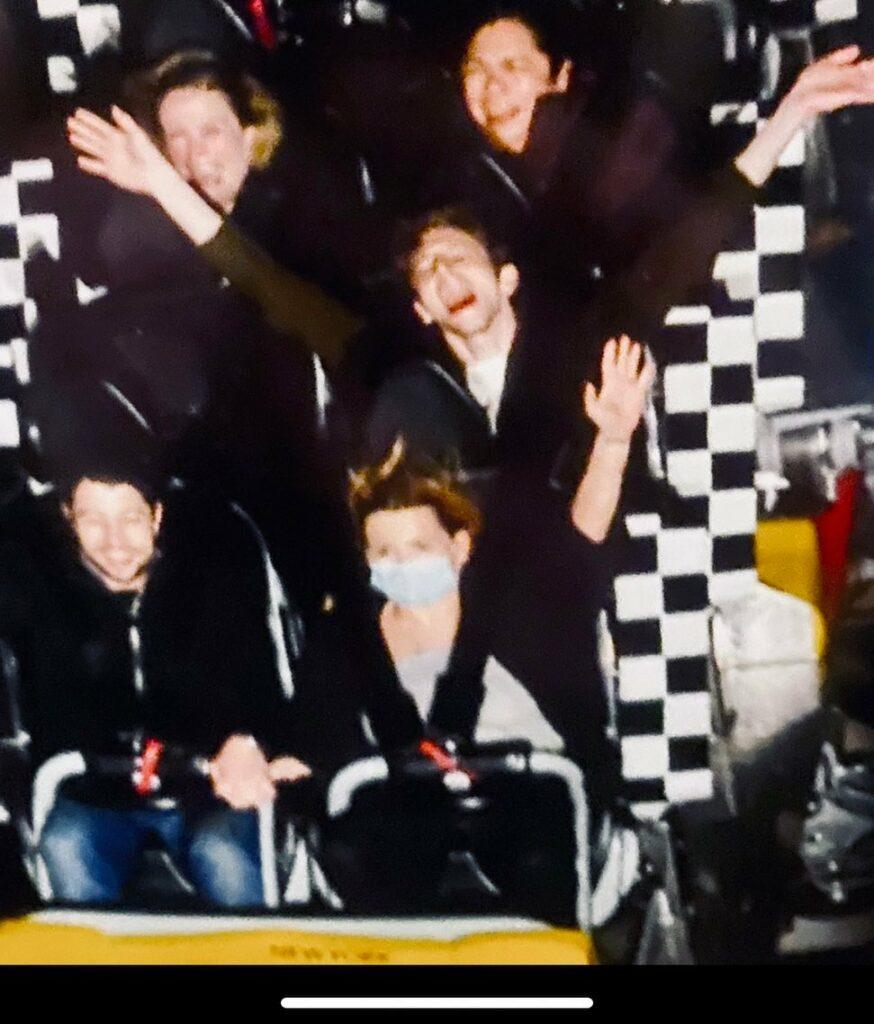 "You look amazing!" another wrote. "Wear that mask proud!"
"Love it," another replied. "Happy to see someone wearing a mask. I lost my favorite cousin to Covid and I'll continue to wear my mask. Happy healthy new year."
"My son is your age. He's an RN who's had COVID – twice," another fan added. "Thanks for doing your part not to overburden our healthcare heroes."
However, there was one user who decided to take aim at Breslin instead.
'Who's The Pathetic Loser Wearing A Mask?'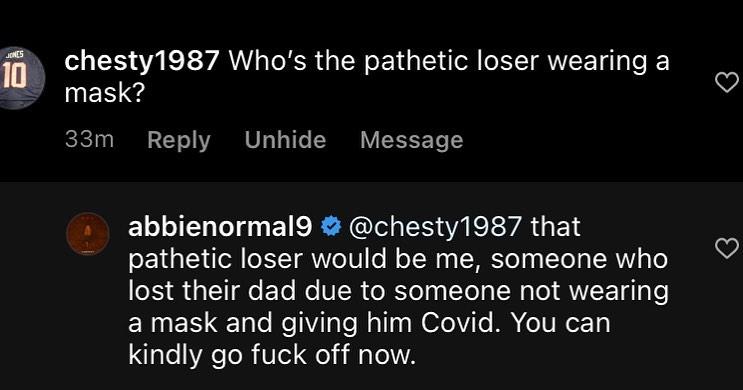 One user named chesty1987 commented on the post saying, "Who's the pathetic loser wearing a mask?"
Breslin responded with, "That pathetic loser would be me, someone who lost their dad due to someone not wearing a mask and giving him Covid. You can kindly go f— off now."
Breslin took a screenshot of the post and wrote, "Sorry not sorry," in the caption. "Although I love ignorant comments (sarcasm obviously), I just can't tolerate it from someone with the username 'chesty1987'."
Fans had the "Zombieland" actress' back, with one fan writing, "Who would comment something like that? I'm sorry someone can be so abhorrent."
However, that wasn't the end of it.
Terrible Troll Continues Tasteless Tirade Against Terrific Talent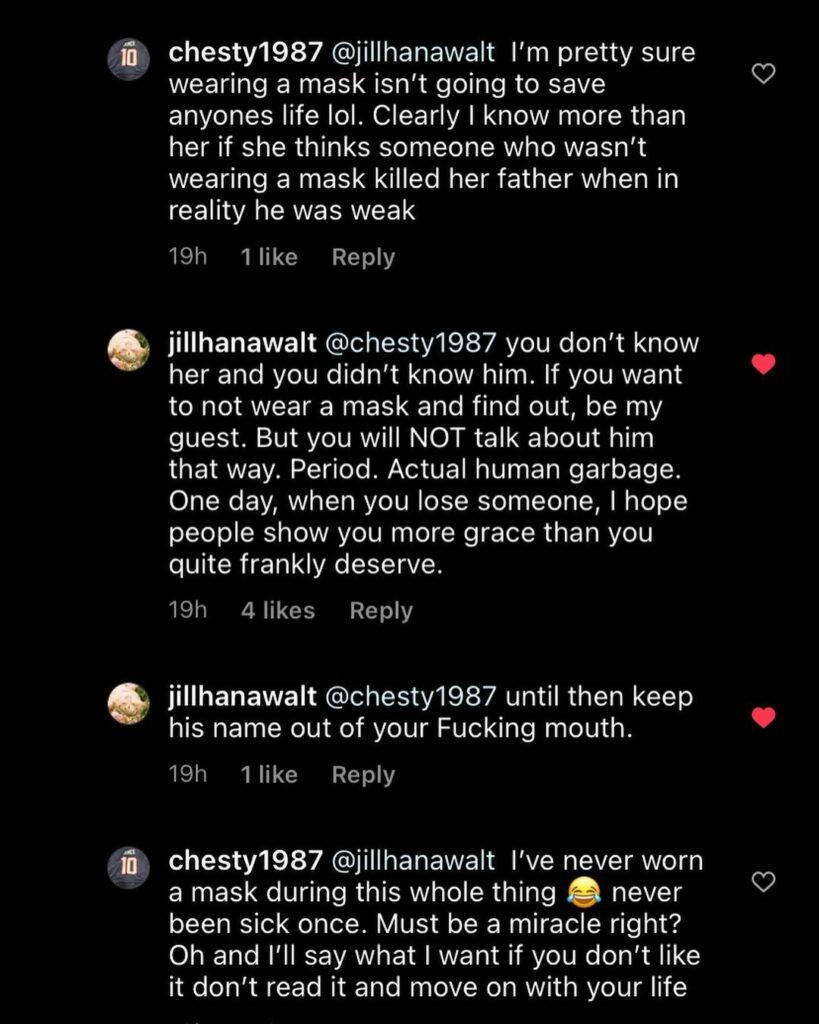 User chesty1987 started to attack anyone who came to Breslin's defense, saying, "I'm pretty sure wearing a mask isn't going to save anyones life lol. Clearly I know more than her if she thinks someone who wasn't wearing a mask killed her father when in reality he was weak."
"You don't know her and you didn't know him," responded jillhanawalt. "If you want to not wear a mask and find out, be my guest. But you will NOT talk about him that way. Period. Actual human garbage. One day, when you lose someone, I hope people show you more grace than you quite frankly deserve."
"Until then, keep his name out of your F—ing mouth," they added.
However, the Twitter troll didn't stop there. "I've never worn a mask during this whole thing never been sick once. Must be a miracle right? Oh and I'll say what I want if you don't like it don't read it and move on with your life."
"Nothing you can do about it," they added.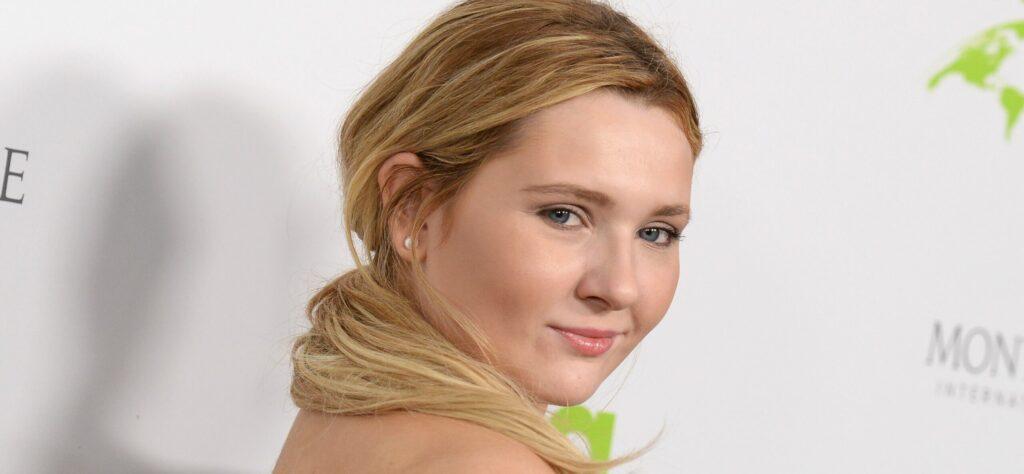 Breslin posted a screenshot of the exchange and added, "would love if you could all report this @chesty1987 person. To say my dad died because he was 'weak' is something I will not tolerate." She then thanked @jillhanawalt and @mirandasparkles for having her back.
Actress Allie Marie Evans commented, "What a disgusting piece of s—. Karma will handle his ignorance. Big hugs to you sweet amazing angel."
"He probably has never worn a mask because he never leaves his mom's basement," another fan quipped.
The Drama Doesn't Stop There!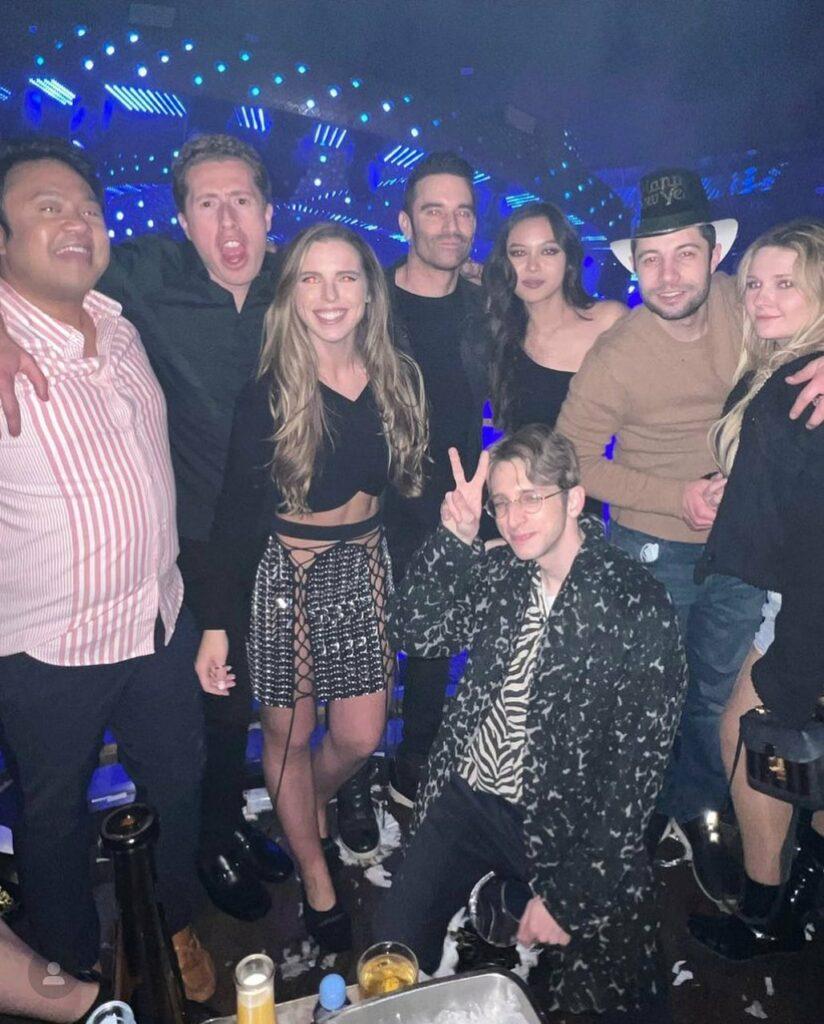 After the exchange, the "Definitely; Maybe" actress posted a New Year's photo with her surrounded by friends smiling for the camera. However, no one is wearing masks, and some fans couldn't help but take notice.
"She's upset that people are not wearing their masks but yet here nobody is… what a hypocrite," one user wrote.
Breslin responded to the comment, saying, "We took ours off for one photo. Everyone present was vaccinated as well as being tested beforehand. I was calling someone out for telling me my father was 'weak' because he passed away from Covid and said I was a 'pathetic loser' for wearing my mask on a public ride with strangers. I wear my mask always around others Except for friends I know are vaccinated and have been tested beforehand."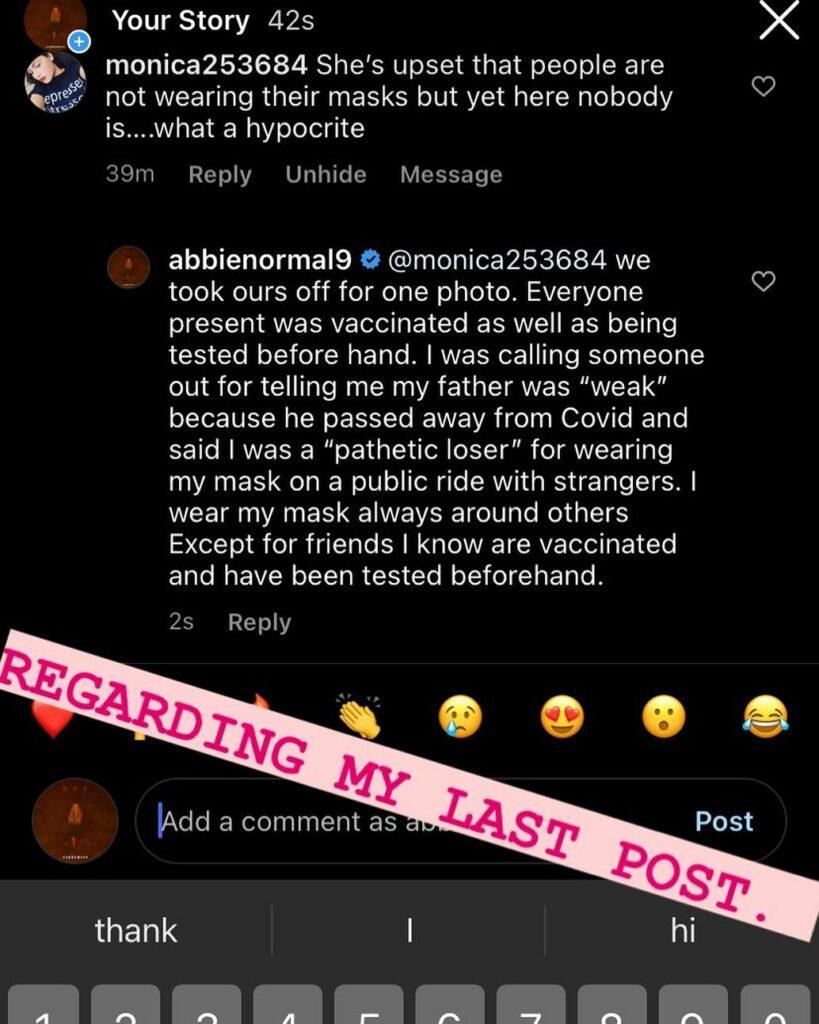 In the caption of the screenshot, Breslin wrote, "ok this will be my last post for a while because I do not need to further explain myself. 🙂 see y'all on here in a few days for #WITCHCRAFT EP updates."
Fans overwhelmingly supported Breslin's decision to step back from social media for a while. Director Courtney Paige commented, "Your Father wasn't weak. Everyone's bodies are different. I'm so sorry for your loss. It must be heartbreaking. People are so cruel to dig into you the way they are. You're entitled to do as you wish."
"Don't even feel the need to respond to anyone," she continued. "Just do you and keep shining your bright light. Your father must be so proud of you and all you've accomplished. You are so talented. Keep your chin up to the heavens and the stars xoxo."
Breslin had recently reflected on spending her first Christmas without her father late last month.