Dame Helen Mirren is being awarded the Lifetime Achievement Award by the Los Angeles Screen Actors Guild (SAG) in the coming week. But Mirren, known for her work in movies like "The Queen", feels she does not deserve the honor which has been granted to the likes of Robert De Niro, Julie Andrews, Elizabeth Taylor, and Gene Kelly.
Mirren, who is a proud American citizen, fears she will be "found out", if not today, then the next time. Here's what the 76-year-old actor is hiding.
An American Citizen At Heart & By Choice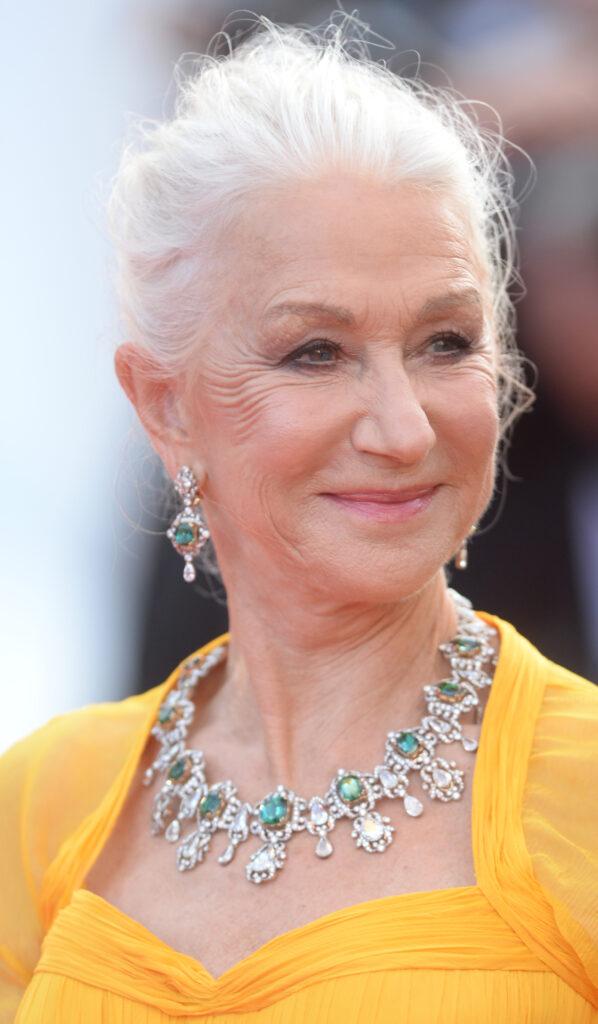 Mirren, an Oscar winner, was appointed a Dame by Queen Elizabeth II in 2003, but she chose to take on American citizenship in 2017 and is proud about the same. In an interview with People magazine, Mirren said, "My husband [Taylor Hackford] is American. My stepchildren are American. So I had certainly been an American resident for a very long time."
She recalls how she was in New York City for a play when 911 happened and saw the second tower fall. Mirren says, she had an epiphany at the time. Said the "Red" actor, "I thought, 'I'm an American.' I got an American flag, and I put it outside my window."
Mirren felt patriotic but did not know what to do till she understood that she could hold dual citizenship. Said the actress, who recently became L'Oreal's beauty ambassador, "When I understood, which I hadn't quite grasped before, that I could be a British citizen and an American citizen — because I would not like to give up my British citizenship — then I thought, 'Well, that's great. That's the perfect world.' "
And so, she became an American citizen and found it to be a "profound feeling". She added, "It brought up feelings of patriotism that I didn't think I had. I think it was to do with the intrinsic generosity of America."
Here's her, enjoying a little dancing in the rain, with
Vin Diesel
.
View this post on Instagram
Staying Apart May Be Key To A Happy Marriage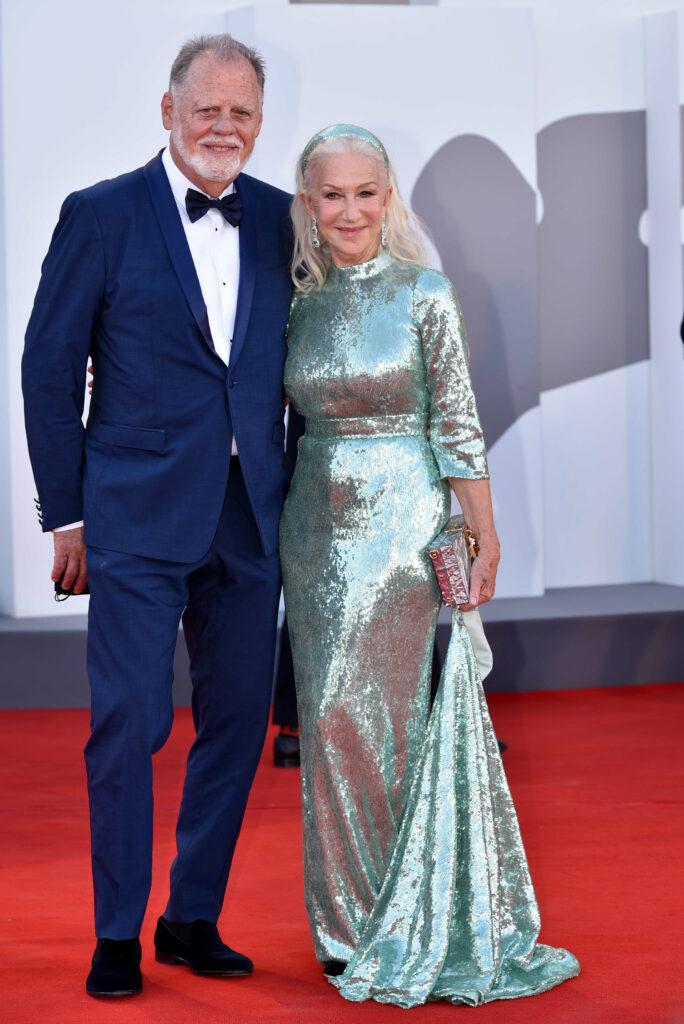 Dame Helen Mirren has been married to film director Taylor Hackford for 24 years now, after getting hitched in 1997. Mirren does not have any biological children and instead pitched in to raise Hackford's boys, calling herself very unauthorize as a person and a parent.
What's the secret behind her happy and long marriage? It could be the fact that their work keeps them frequently apart. Said Mirren, "My theory has always been that this is why we're still together: because we've spent so much time apart, we're always pleased to see each other."
"The Queen" actress will be bestowed the Life Achievement SAG Award by the 28th Screen Actors Guild Award on February 27th.  She will be the most decorated Life Achievement awardee yet, having a total of 13 SAG nominations and five wins.
Mirren calls it a "pinnacle", adding, "from a pinnacle, you've only got two choices and that's down or up to the clouds. Having said that, it's a great pinnacle to find yourself standing on."
Here's Helen Mirren's Little Secret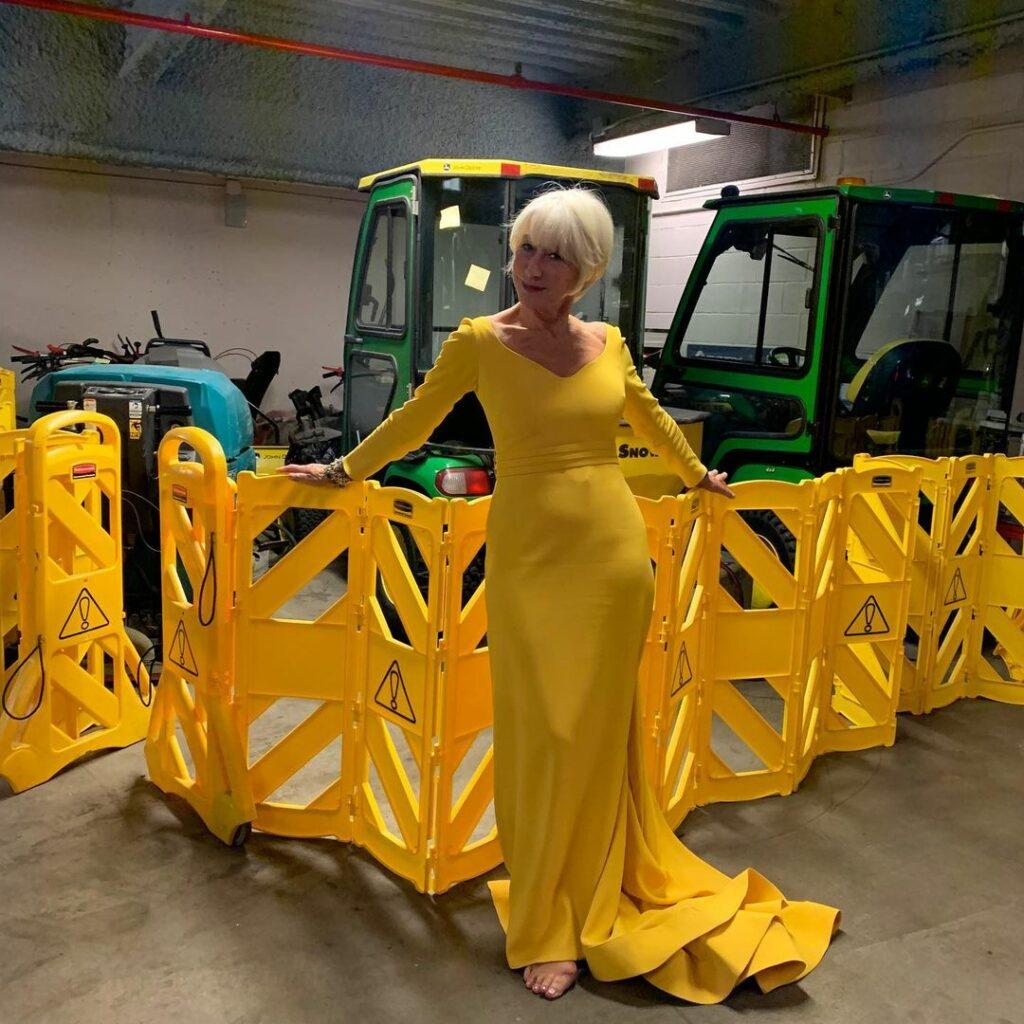 She's also very humble, feeling almost undeserving of the honor. Said Mirren, "Yes, it's extraordinary. I genuinely do not feel I remotely deserve it, except that I'm still alive and working. I've done some wonderful films and I've done some pretty awful films. It took me by surprise, completely. A great honor."
But Mirren also tells a little secret, that she's always a bit wary of being "found out". She feels being an actor is rather mutable because one can never be sure if you are truly good at what you do. Says Mirren, "I think of myself as still being the way I was in my mind, in my body, through my 20s, 30s, and 40s: struggling, ambitious, frustrated, and self-critical. I still feel the same person. I wonder if that ever goes? There's always that endless, niggling feeling: "Oh god, I'm going be found out any minute now. I got away with it that time, but the next time I'll be found out."
Considering she can shoo a "naughty bear" away, Mirren is already a hero in our eyes!
View this post on Instagram