Actress Whoopi Goldberg is reportedly "livid" that she was suspended from "The View" due to her controversial remarks about the Holocaust.
On Monday, Whoopi and her cohosts were talking about the controversial banning of Art Spiegelman's Pulitzer Prize-winning graphic novel "Maus" in schools. During the discussion, Goldberg said that the Holocaust "was not about race" which caused immediate backlash online.
"If you're going to do this, then let's be truthful about it," Goldberg said on air. "Because the Holocaust isn't about race. No, it's not about race."
Cohost Joy Behar asked Goldberg, "Then what was it about?"
"Man's inhumanity to man," Goldberg replied. "These are two white groups of people."
Whoopi Goldberg Apologizes: 'I Stand Corrected'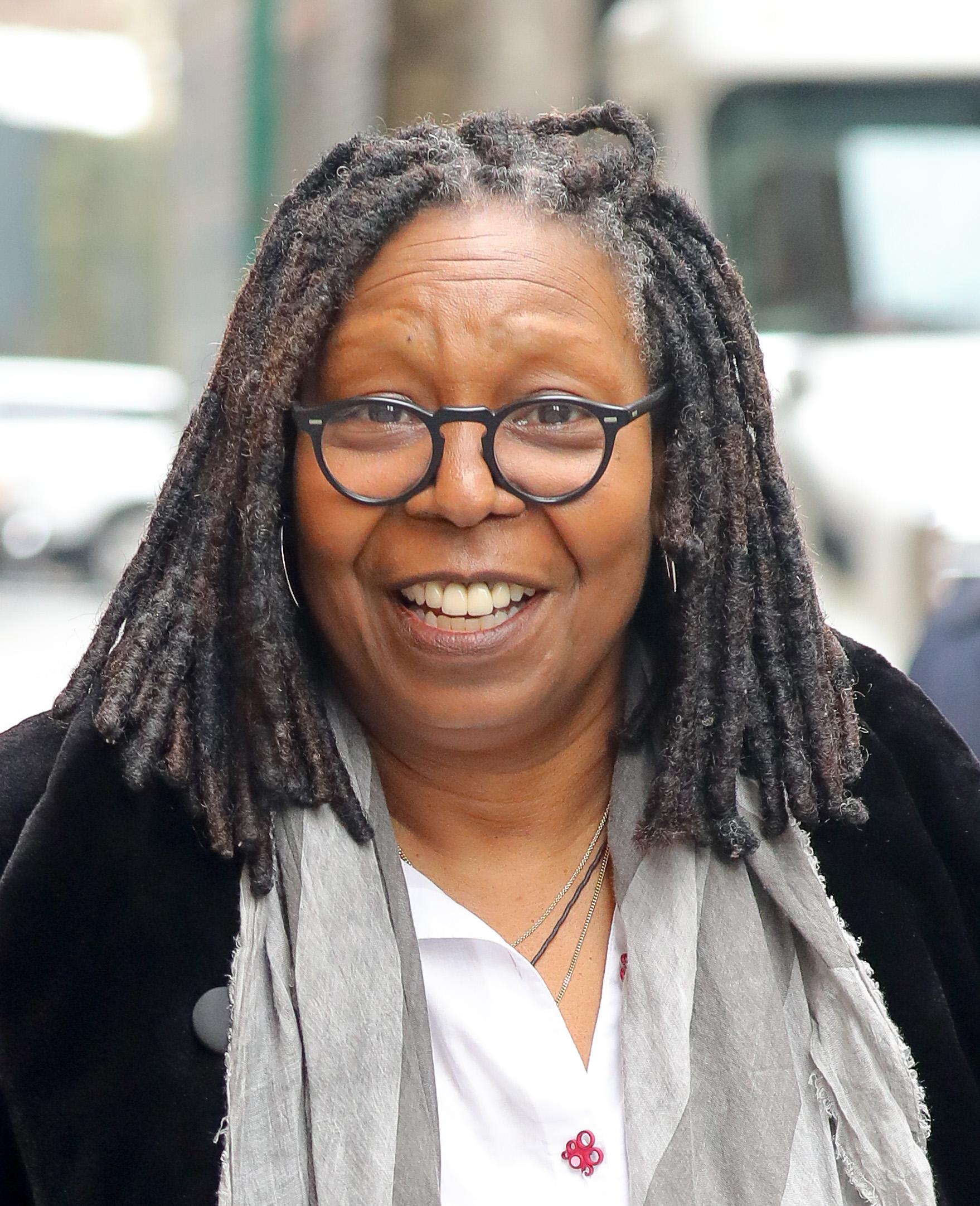 — Whoopi Goldberg (@WhoopiGoldberg) February 1, 2022
The Anti-Defamation League, the Auschwitz Memorial, the Holocaust Museum, and many other organizations responded to Whoopi's comments on social media, which prompted an apology.
No @WhoopiGoldberg, the #Holocaust was about the Nazi's systematic annihilation of the Jewish people – who they deemed to be an inferior race. They dehumanized them and used this racist propaganda to justify slaughtering 6 million Jews. Holocaust distortion is dangerous. #ENOUGH https://t.co/koS1kuspqV

— Jonathan Greenblatt (@JGreenblattADL) January 31, 2022
"On today's show, I said the Holocaust 'is not about race, but about man's inhumanity to man,'" she began. "I should've said it is about both."
"As Jonathan Greenblatt from the Anti-Defamation League shared, 'The Holocaust was about the Nazi's systematic annihilation of the Jewish people – who they deemed to be an inferior race.' I stand corrected."
"The Jewish people around the world have always had my support and that will never waiver," she continued. "I'm sorry for the hurt I have caused."
"Written with my sincerest apologies, Whoopi Goldberg," she concluded.
Some fans thought that her Twitter apology was not enough, and Whoopi apologized again on Tuesday's episode of "The View."
Whoopi Goldberg Apologizes On Air: 'The Information I Got Was Really Helpful'
On Tuesday's episode, Whoopi apologized again and said that she "misspoke" and meant no offense to the Jewish community.
"I tweeted about it last night but I kind of want you to hear it from me directly," she said. "I feel a responsibility. My words upset so many people, which was never my intention. I understand why. The information I got was really helpful."
"I said the Holocaust wasn't about race and was instead about man's inhumanity to man," she went on. "It is indeed about race because Hitler and the Nazis considered Jews to be the inferior race."
"Words matter and mine are no exception," she added. "I regret my comments and I stand corrected."
Shortly after, it was reported that Whoopi's agents were in "full panic mode" after it seemed that the backlash wasn't about to subside.
#FireWhoopi Starts Trending, Whoopi's Agents Are Nervous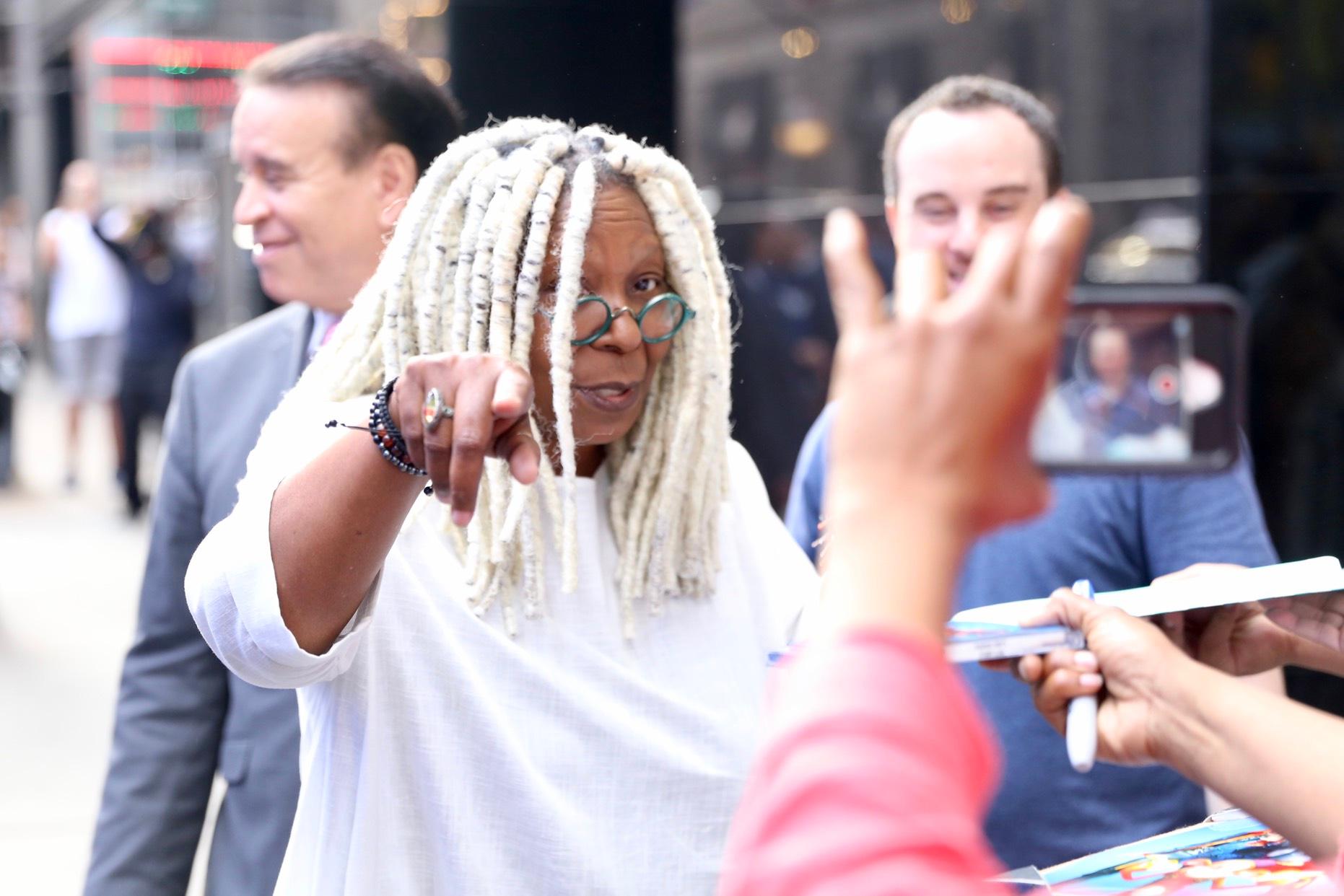 On Tuesday afternoon, Page Six exclusively reported that Whoopi's agents were "panicking" as #firewhoopi continued to trend on Twitter.
"ABC staffers and Disney Network execs are saying Whoopi went way too far," an inside source reported. "And board members are not happy with her apology and want a fuller retraction. The word is that Whoopi is in 'deep s–t.'"
"Why does Whoopi seemingly get a pass when others don't?" the source added. "Perhaps this time she won't. Many at the network — including her fellow hosts — believe Whoopi is too controversial now for the show."
The inside source warned that this "isn't just going to blow over."
"This will cast a shadow over everything for a while," they continued. "Even Joy Behar was heard saying backstage that Whoopi is 'dead wrong' and may not ever recover from this. Joy found this particularly troubling and couldn't believe Whoopi wouldn't stand corrected until she was forced."
"[Whoopi's] agents are panicking that she may have ruined herself for good," the source continued. "Plus, now she has to worry about potential death threats."
On Tuesday night, ABC President Kim Goodwin issued a two-week suspension.
Whoopi Goldberg Faces Two-Week Suspension From 'The View'
— ABC News PR (@ABCNewsPR) February 2, 2022
On Tuesday night, ABC News President Kim Goodwin tweeted that Whoopi had been suspended for her "wrong and hurtful" comments.
"Effective immediately, I am suspending Whoopi Goldberg for two weeks for her wrong and hurtful comments," the message read. "While Whoopi has apologized, I've asked her to take time to reflect and learn about the impact of her comments. The entire ABC News organization stands in solidarity with our Jewish colleagues, friends, family and communities."
Deadline also received an internal memo that Goodwin sent exclusively to staff, calling Whoopi's comments "misinformed, upsetting, and hurtful." Goodwin stated that "words matter and we must be cognizant of the impact our words have."
How Do Whoopi's 'The View' Cohosts Feel About Her Suspension?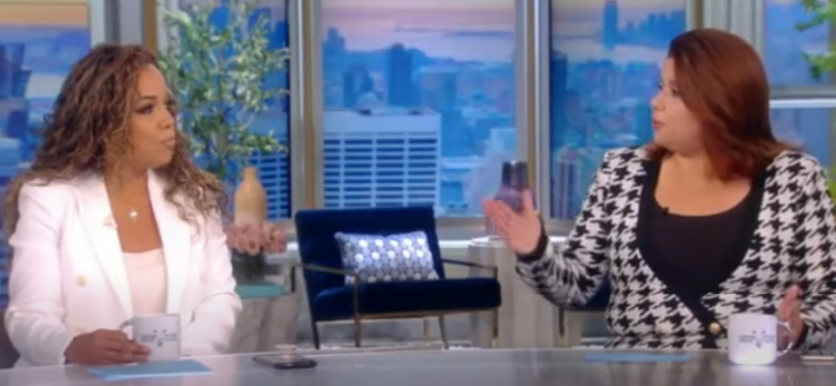 According to network insiders, Whoopi's cohosts Sunny Hostin, Joy Behar, and Ana Navarro are all furious that Whoopi was suspended for her comments.
"I love Whoopi Goldberg. I love 'The View,'" Navarro told The Daily Beast on Tuesday. "This was an incredibly unfortunate incident."
"Whoopi is a lifelong ally to the Jewish community," she added. "She is not an anti-Semite, period. I am sad. And I have nothing else to say."
Whoopi Goldberg Is 'Livid' About Her Suspension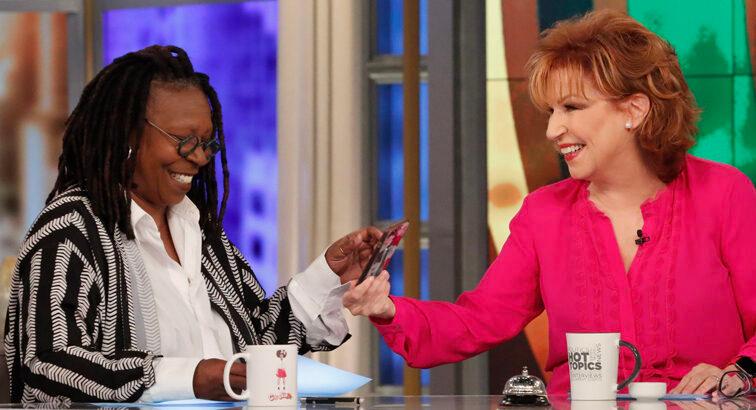 According to the New York Post, Whoopi is so "livid" with her suspension that she's considering leaving the show for good.
"Her ego has been hurt and she's telling people she's going to quit," one source reported. "Suspension from 'The View' is like getting suspended from Bravo. The bar is very low."
The source added that Whoopi feels "humiliated" after she had apologized for her comments.
"She feels ABC executives mishandled this," the source claimed. "She followed their playbook. She went on 'The Late Show With Stephen Colbert' and then apologized again on 'The View' the next day."
Whoopi's social media page has been quiet since she posted her apology on January 31. It remains to be seen if she will actually quit the show, or if she will be returning in two weeks.