Actress Mary Elizabeth Winstead is heading to a galaxy far, far away!
The Hollywood Reporter broke the news that Winstead had been cast in "Ahsoka," the live-action "Star Wars" Disney+ series that has a tentative release date for some time in 2023.
Who Else Has Been Cast In 'Ahsoka'?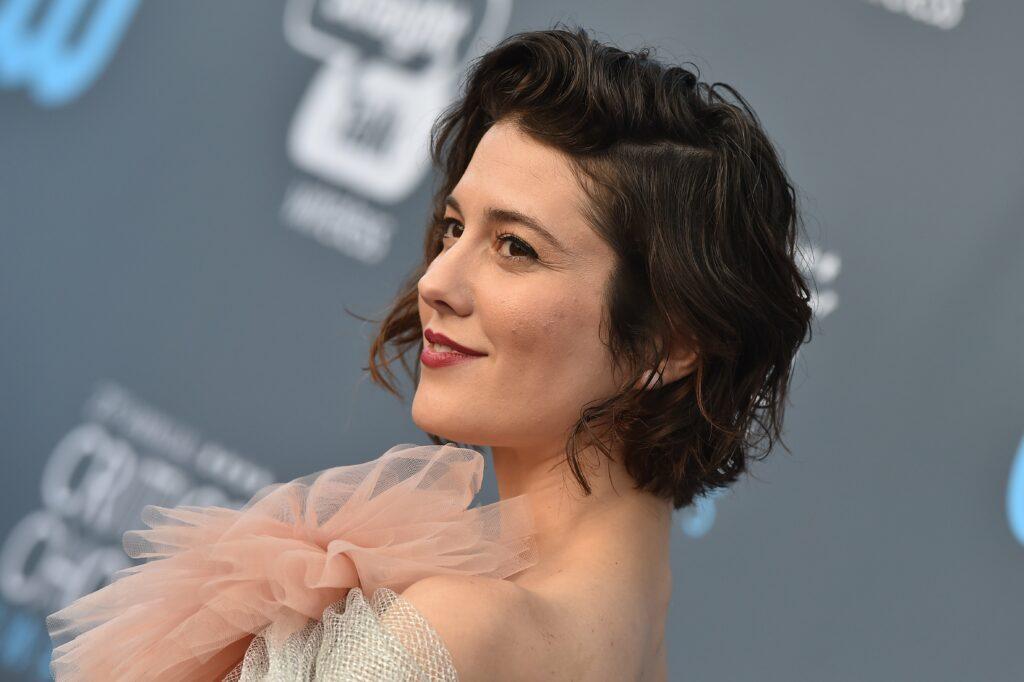 The latest Lucasfilm live-action venture stars Rosario Dawson, who is reprising her appearance as Ahsoka Tano from the highly acclaimed "The Mandalorian" series, which first put Disney+ on the map.
Joining her in is Hayden Christensen, reprising his role as Anakin Skywalker and Darth Vader.
In November, The Blast reported that "Ahsoka" had found its Sabine Wren. The character had previously only appeared in the animated "Star Wars: Rebel" series and is a Mandalorian warrior who once worked as part of the Ghost Crew to fight back against the Empire.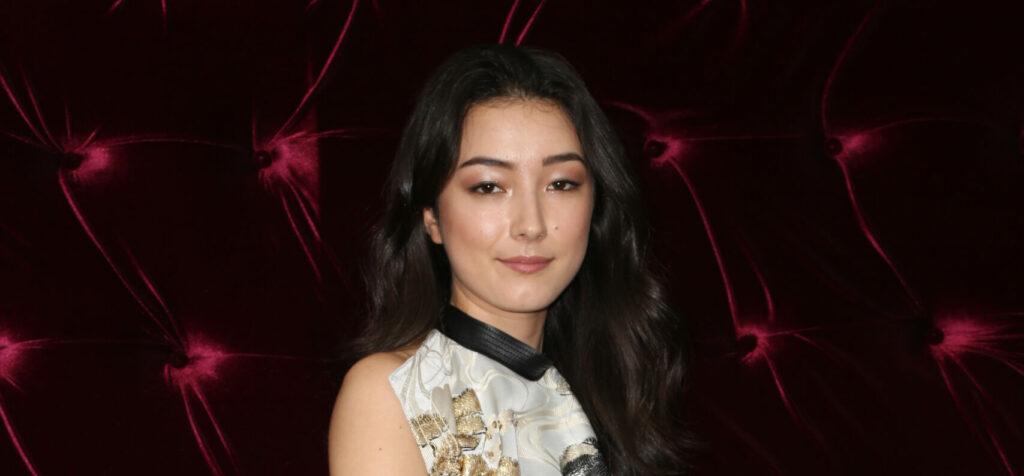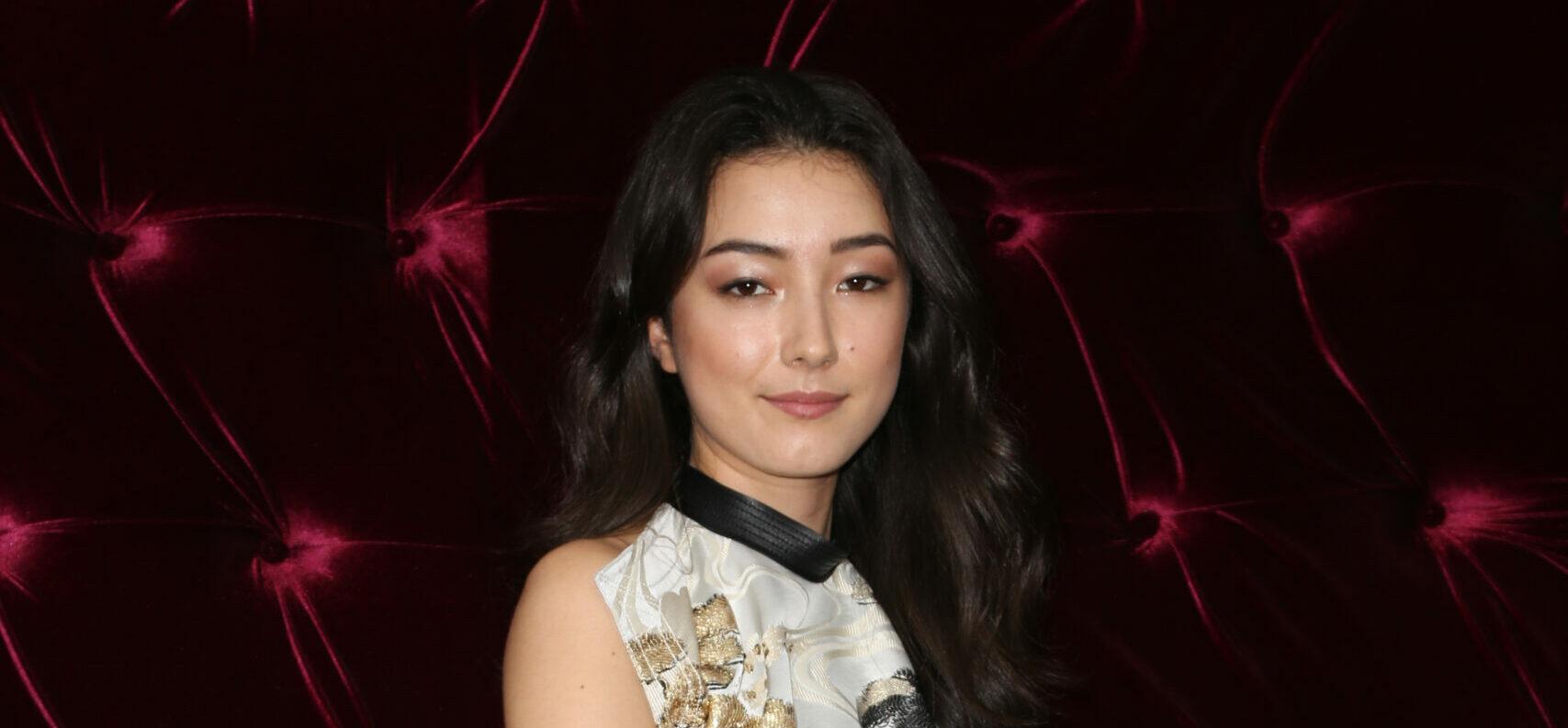 Australian actress Natasha Liu Bordizzo has chosen to bring the character to life. The actress first made her debut in Netflix's "Crouching Tiger, Hidden Dragon: Sword of Destiny" in 2016. She also appeared in Netflix's "The Society" thriller in 2019.
Actress Ivanna Sakhno has also been cast in a yet-to-be-disclosed role. At this time, it is believed that she is a new character that has been created for the series, as reported by Variety. Sakhno has appeared in various films, including "The Spy Who Dumped Me," "Ivan the Powerful," and "Pacific Rim: Uprising," which also included "Star Wars" alum John Boyega, who portrayed Finn in the "Star Wars" sequel trilogy.
It's possible that Katee Sackhoff will reprise her role as Bo-Katan Kryze, who belongs to a different Mandalorian tribe than Sabine Wren, although her appearance has yet to be confirmed. It's also still unconfirmed whether or not "Ahsoka" plans to bring "Star Wars: Rebels" character Ezra Bridger and Grand Admiral Thrawn to the big screen.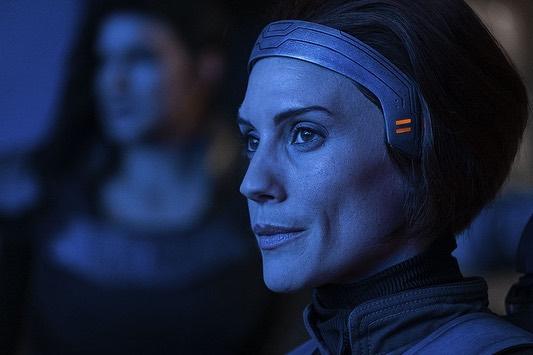 Late year, Dawson seemed to indicate that she knew more than she was letting on in a now-deleted Instagram post from July 2021.
In the post, Dawson posted a photo of "Aladdin" live-action star Mena Massoud alongside Jedi Ezra Bridger and "The Killing" actor Lars Mikkelsen next to a picture of Grand Admiral Thrawn, writing, "Yassss the best news ever! I need my BIPOC representation in [Star Wars]. Can't wait to see my BBs thrive in Ahsoka as my fav characters in the universe!"
Their participation in the series has yet to be confirmed, but fans have their fingers crossed that, with the series starting production later this year, it's only a matter of time!
Fun Fan Facts: Winstead Has IRL Connections To Kenobi!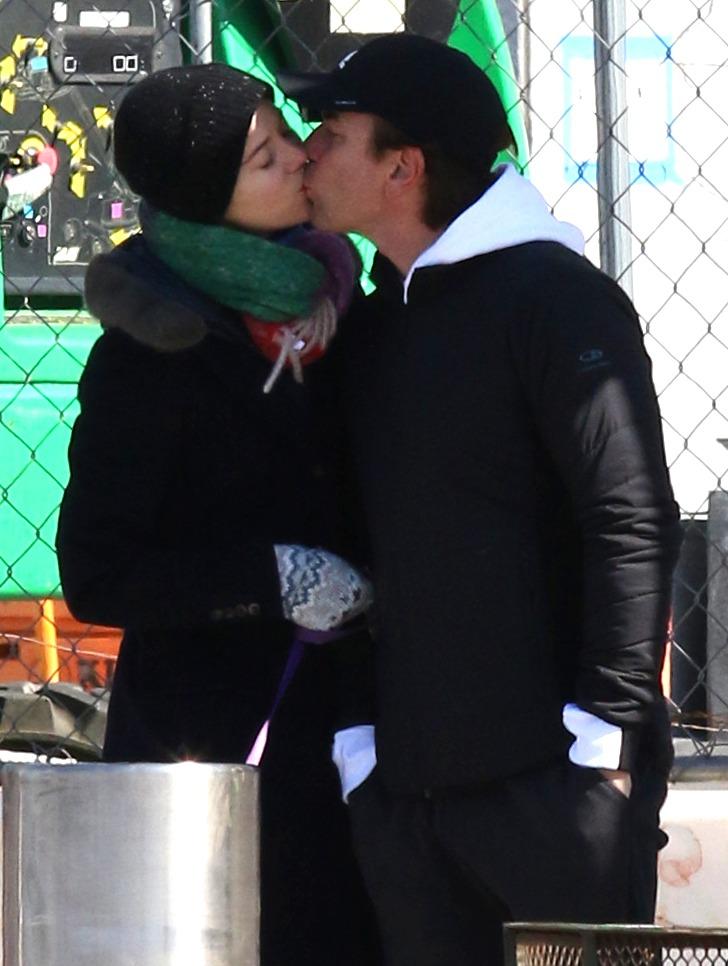 Although the shows are set in different timelines, Winstead has a real-life connection to the titular character behind "Kenobi," which is scheduled to stream on Disney+ later this year.
The character of Obi-Wan Kenobi is being reprised by Emmy-award winning "Halston" star Ewan McGregor, who portrayed a younger Kenobi in the "Star Wars" prequel series. The late Sir Alec Guinness, who portrayed an older Obi-Wan Kenobi in "A New Hope," sadly passed away in 2000.
Fans may not be aware that Winstead and McGregor have actually been dating since 2017 after they met on the set of "Fargo," a critically acclaimed FX comedy crime drama inspired by the 1996 film of the same name. On June 27, 2021 – less than one year ago – the couple welcomed their first son together.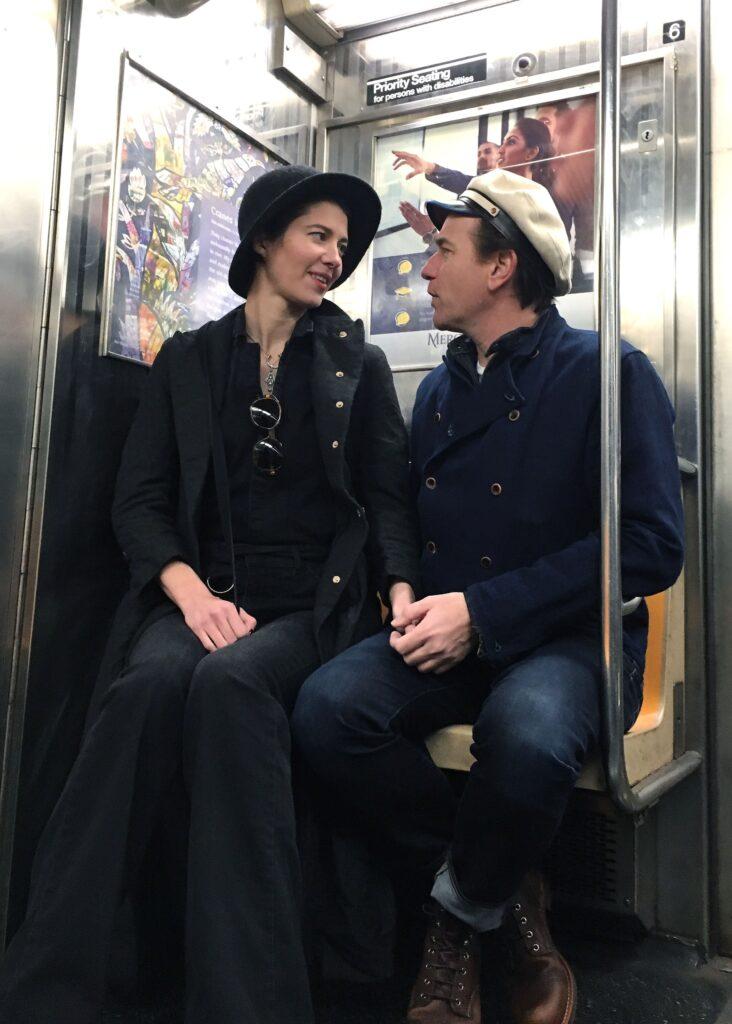 Although the couple probably won't share any screen time together, fans are still looking forward to "Kenobi," which also sees Hayden Christensen return to reprise his role as Anakin Skywalker and Darth Vader once again.
What Is Kenobi About?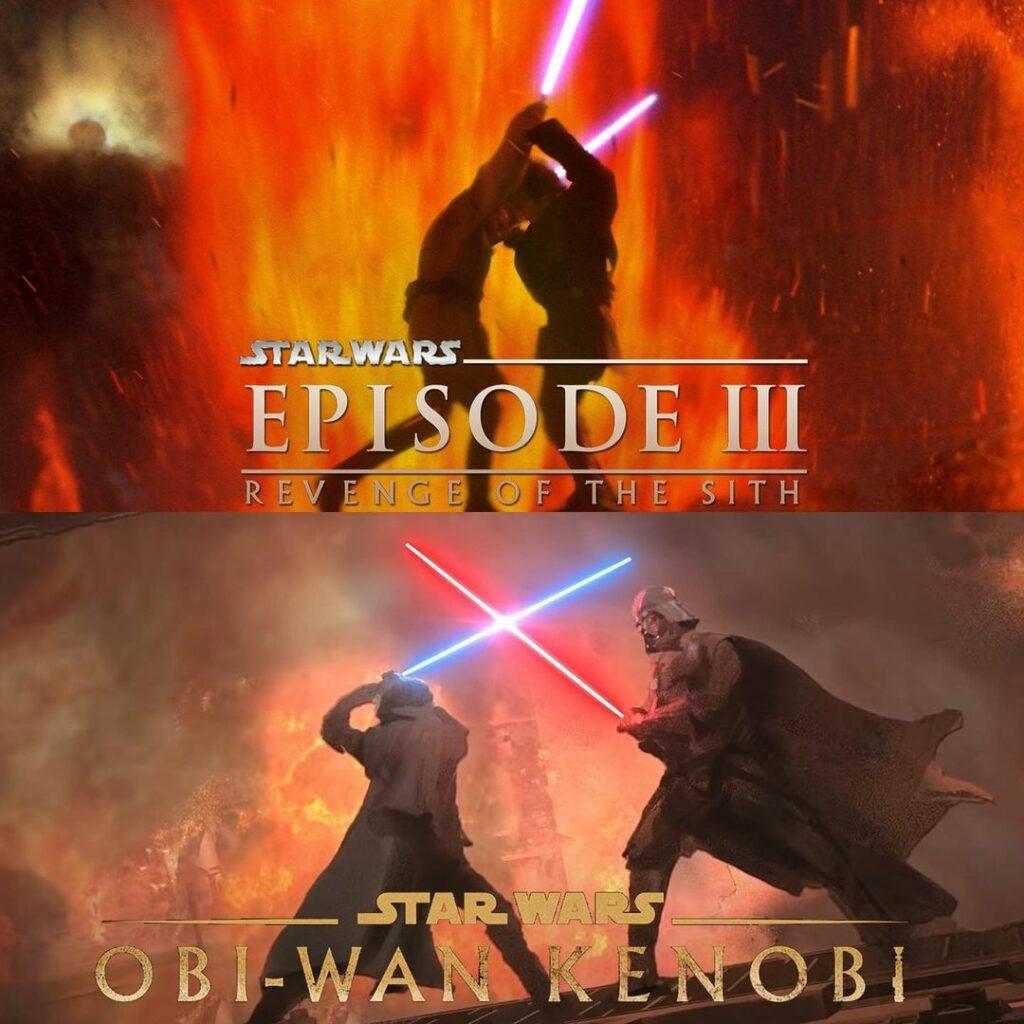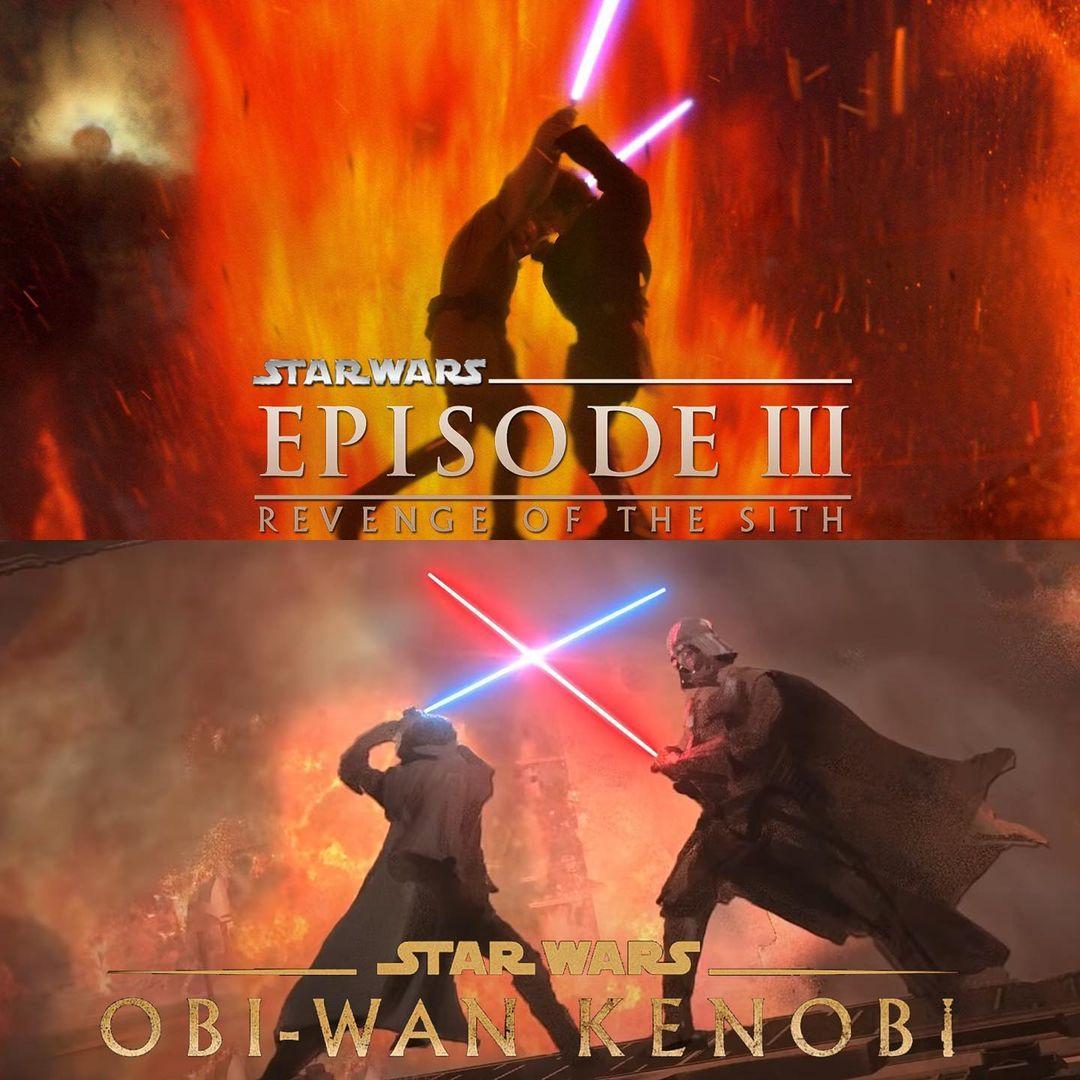 The series takes place ten years after "Star Wars: Revenge of the Sith," when Kenobi defeated his Skywalker apprentice and left him for dead. Skywalker became Darth Vader after he was rescued by Emperor Palpatine, and Kenobi went into hiding on Tatooine to watch over a young Luke Skywalker.
There's about a 19-year time gap between "Revenge of the Sith" and "A New Hope" which means that Luke Skywalker is still growing up and has yet to learn about his Skywalker parentage.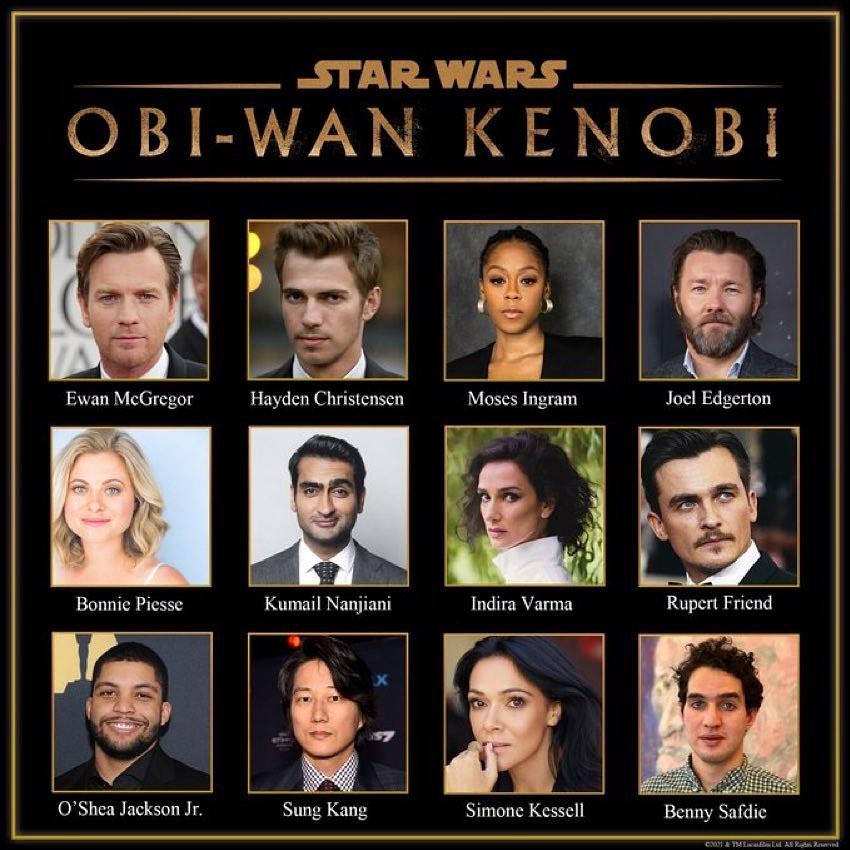 The limited series will contain six hour-long episodes. In addition to McGregor and Christensen, the show will also feature Marvel's "Eternals" actor Kumail Nanjiani, "The Fast and the Furious: Tokyo Drift" star Sung Kang, "The Queen's Gambit" actress Moses Ingram, "The King" actor Joel Edgerton, and "Den of Thieves" actor O'Shea Jackson Jr.
The limited series will also feature Joel Edgerton and Bonnie Piesse reprising their roles as Uncle Owen Lars and Aunt Beru, respectively. The show is helmed by Deborah Chow, who directed two episodes in the first season of "The Mandalorian."
"Kenobi" and the Diego Luna-led "Rogue One" prequel series "Andor" are expected to drop on Disney+ in 2022, along with season 2 of the animated series "The Bad Batch."
With season 3 of "The Mandalorian" still in production, fans can catch new episodes of "The Book of Boba Fett" streaming every Wednesday on Disney+.