Actor Dwayne Johnson is known for having a heart of gold.
Last week, the "Jungle Cruise" actor spent time Facetiming with a 5-year-old boy who had been diagnosed with Diffuse Intrinsic Pontine Glioma (DIPG) – an inoperable type of brain tumor. Back in November, The Rock became Dwanta Claus for one fan when he gifted a humble Navy veteran his own customized private truck.
That's why it surprised many to learn that Johnson is actually close friends with Amazon founder Jeff Bezos. Bezos has been frequently criticized for being "tone-deaf" and out of touch, including in early December when a tornado destroyed an Amazon warehouse northeast of St. Louis, claiming the lives of several workers.
Although people expected Bezos to make some sort of a statement, he posted a photo of him smiling with his Blue Origin crew and made no mention of the deceased and injured workers, which drew criticism from his followers.
"How tone-deaf is @jeffbezos to post something like this when people have died in one of his warehouses?" one person commented. "Shameful."
That's why many were surprised to wake up to a very touching birthday tribute to Bezos from Johnson early on Thursday morning.
Dwayne Johnson Wishes Happy Birthday To 'Good Man' Jeff Bezos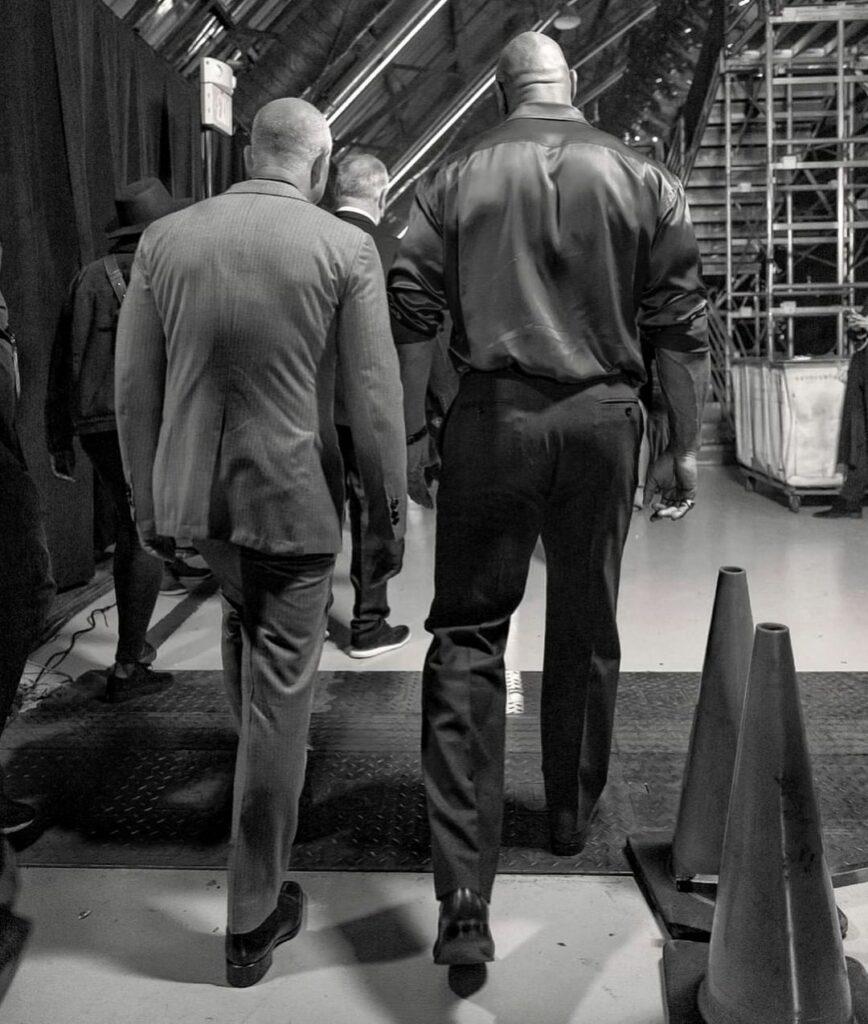 The American entrepreneur celebrated his 58th birthday on January 12, 1964. The morning after, Johnson posted a black and white photo of them walking together, their backs to the camera.
"Happy Birthday to my tequila drinkin' buddy & ohana @jeffbezos," he wrote.
"As an entrepreneur, I can tell you that he has all the tools to run a successful company one day," he continued. "But he just needs to figure out a delivery system that meets the needs of the consumers."
"He's a good man and a good hang," he added. "Very kind soul, big laughs with a big heart ~ the stuff that matters. HBD!"
He concluded the post with the hashtag #hardestworkersintheroom.
Fans Express Surprise At The Positive Post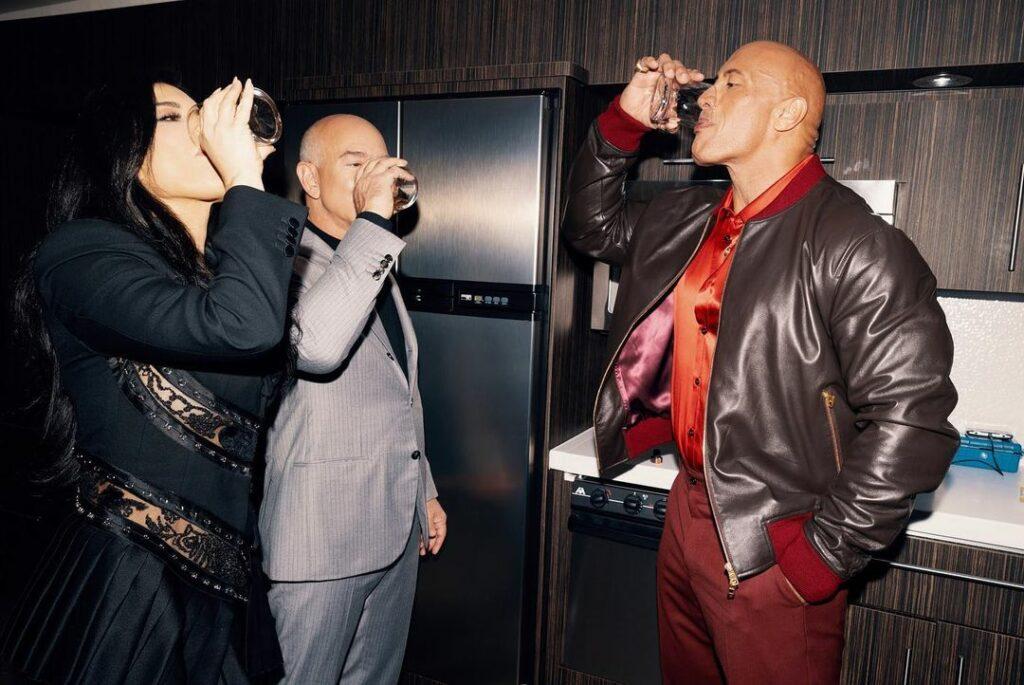 Although some fans commented with fire emojis, some fans were surprised to see Johnson supporting such a controversial figure.
"Noooo of all people to support him really!" one fan wrote beside three tear-face emojis.
"for real he abuses all amazon staff and people are loving him," another fan noted.
"rock don't make us hate you," another fan wrote.
"He….partied while his employees died," another fan noted.
"Bruh that's Lex Luthor in the making," another fan pointed out. "You can't side with the bad guy."
"Good men with kind souls (& a ton of money) pay their employees more," another wrote.
"I'm a fan of DJ but this friendship is so strange to me because Rock markets himself as the man of the people but he is friends with a man whose treatment of his warehouse employees borders on abusive," another shared.
"You're a bad judge of character if you think Mr. Bozo is a good man with a kind soul," another wrote.
"@therock mate, Bezos is not a good human being at all!" another commented. "Have you heard the conditions Amazon workers have to work under? How many taxes this man pays vs his earnings? Come on, man, you're better than this."
Bezos Presents Dwayne Johnson With The People's Champion Award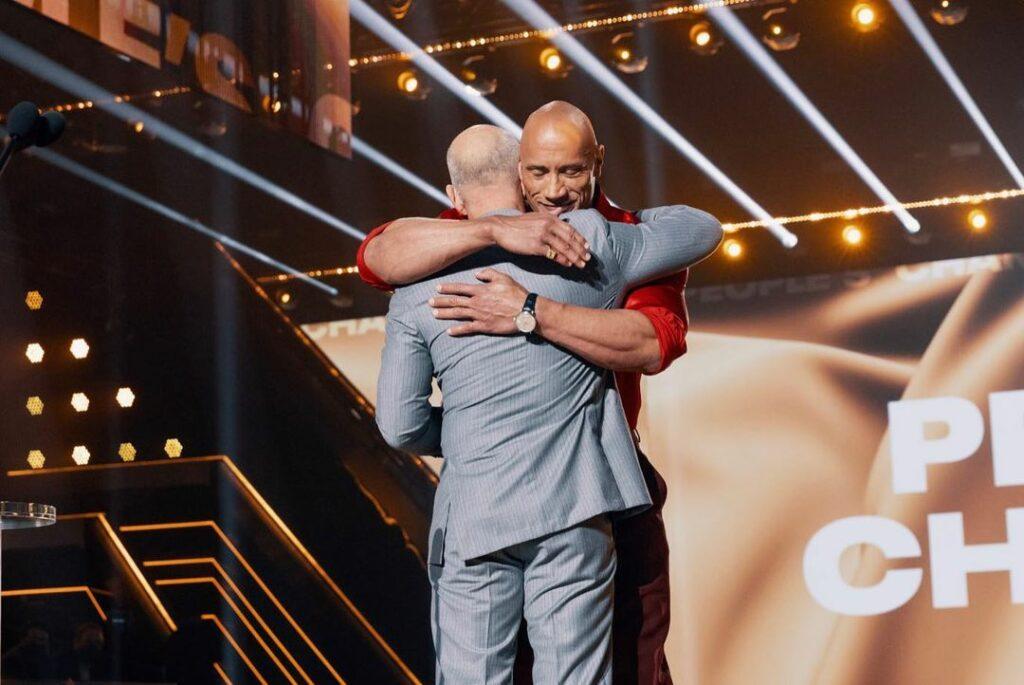 Back in early December, Jeff Bezos presented Johnson with the People's Champion Award at the 2021 People's Choice Awards. After the event was over, Johnson posted several photos to his Instagram account of him celebrating with Bezos and Lauren Sanchez.
"Awesome @teremana toast with our ohana @jeffbezos & @laurenwsanchez," he captioned the snaps.
"'To adventure, fellowship and our People's Champ' ~ Jeff," he added.
"Thank you, brother for the toast and for the incredibly effusive words you spoke on my behalf on stage ~ and most of all for being a helluva drinking buddy," he wrote.
Lauren Sanchez Posts Her Own Sweet Tribute To Jeff Bezos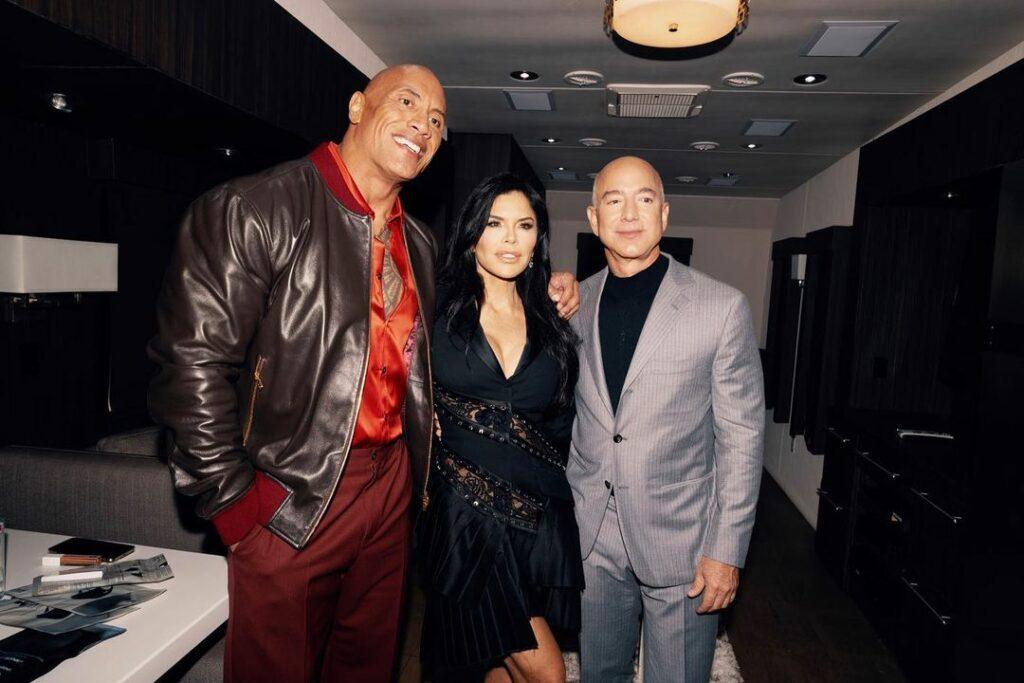 On Wednesday, Sanchez honored Jeff Bezos with an Instagram video featuring all of the milestones in her partner's life.
"If I had one wish for you on this 58th time around the sun, it would be that the world will see you through my eyes," she wrote. "Yes everyone knows you are brilliant, but they don't always see your heart the way my eyes do."
"They don't see the man who puts everything aside to help a sick friend, but my eyes do," she continued. "They don't see the man who wakes up early every morning to make breakfast for the kids so they can laugh and talk about life and science and how to make this world a better place—my eyes do. They don't see the man who wants everyone to feel joy, who's heart is immeasurable and who's ability to love is infinite."
"My eyes see this," she concluded. "Happy birthday mi vida. I wake up every day excited to love you."