Gregory Gourdet walked into the new year with a much different physique following a fruitful and tasking weight loss program.
Gourdet did not walk his impressive health journey alone as he had people to help him with therapy, keto and diet, and more.
The American chef took to social media to detail his impressive 40 Lbs shedding and thank those who aided him along the way.
Gregory Gourdet Talks 40 Lbs. Weight Loss 
On Tuesday, January 11, Gourdet broke the news that he has shed off a whopping 40 lbs. of body fat during the last six months of 2021.
The 46-year-old updated his Instagram followers about his "health reset" and showed off his fit form with a slideshow of three pictures.
The first slide was a side-by-side image of the "Top Chef" finalist topless, showing off his flat midsection. 
The second was a before-and-after picture. In the before, he sat on a boat overlooking the horizon while the other was a mirror selfie of him looking fit in underwear.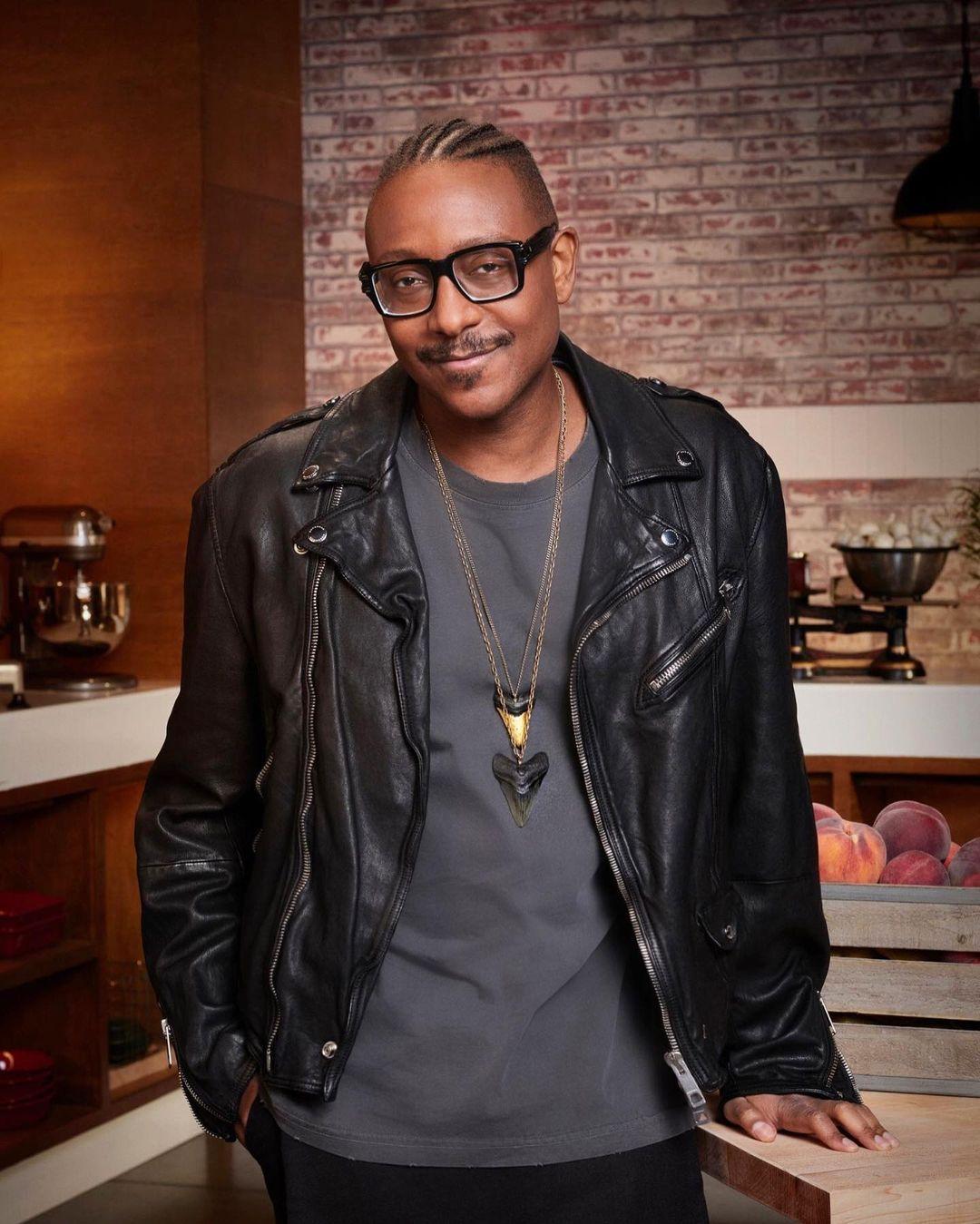 Gourdet detailed his rollercoaster pandemic weight loss journey in his captions, writing:
"212# to 172# This was hard! 😩💪✨. Between gyms closing, a running injury (I have a torn meniscus), and survival eating at work, I gained a good amount of weight in 2020."
The chef realized that popular weight loss methods such as intermittent fasting and yoga failed him, so he began months of power walking on a treadmill.
Later Gourdet's therapist cleared him to run again. Then he went keto for the first time and extended his fasting to 20 to 24 hours, a few days a week.
This was when the TV personality began to shed his extra weight and dive deeper iñto the health pluses of fasting and keto.
Gourdet thanked everyone who helped him get healthier, including those who aided his hydrotherapy and physical therapy, personal training, fasting, and keto.
Despite shedding off 40 pounds of fat, Gourdet wants people to love themselves as they are, regardless of their figure.
View this post on Instagram
He made sure to take off the pressure after posting his fit frame on Instagram by leaving a beautiful message of self-love in his captions. He penned:
"Live in whatever body you feel comfortable in and don't compare yourself to people on the internet. We all come in different shapes and sizes and can all do different things in our bodies."
The Haitian descendant plans to launch Kann, a wood-fired Haitian restaurant, in late spring this year and expressed that he wants to be in shape for the opening. 
The "Top Chef" Star
Gets Candid About Addiction Recovery 
Gourdet told Today Magazine about how being fit helped him recover from addiction to alcohol, small-town meth, and cocaine which spanned from his high school years to college.
Things changed after being fired from work, a car accident on New Year's after twelve hours of drinking, spending the night in jail, and another year of alcohol and drugs. 
The "Everyone's Table: Global Recipes for Modern Health" author reflected on the years he wasted battering his body and "decided on a revolutionary course of action — to care for it instead."