Demi Lovato is back home after another stay in rehab.
According to a new Page Six report, the singer went to rehab in for a brief period of time after giving up their "California sober" lifestyle.
"California sober" means you forego drugs with some exceptions. Demi was smoking marijuana and drinking alcohol occasionally.
A source close to Demi revealed they went to Utah for treatment. The source didn't specify when the singer, who came out as non-binary, went back to treatment, but they are now back home and are "doing well."
Demi Used To Be "California Sober"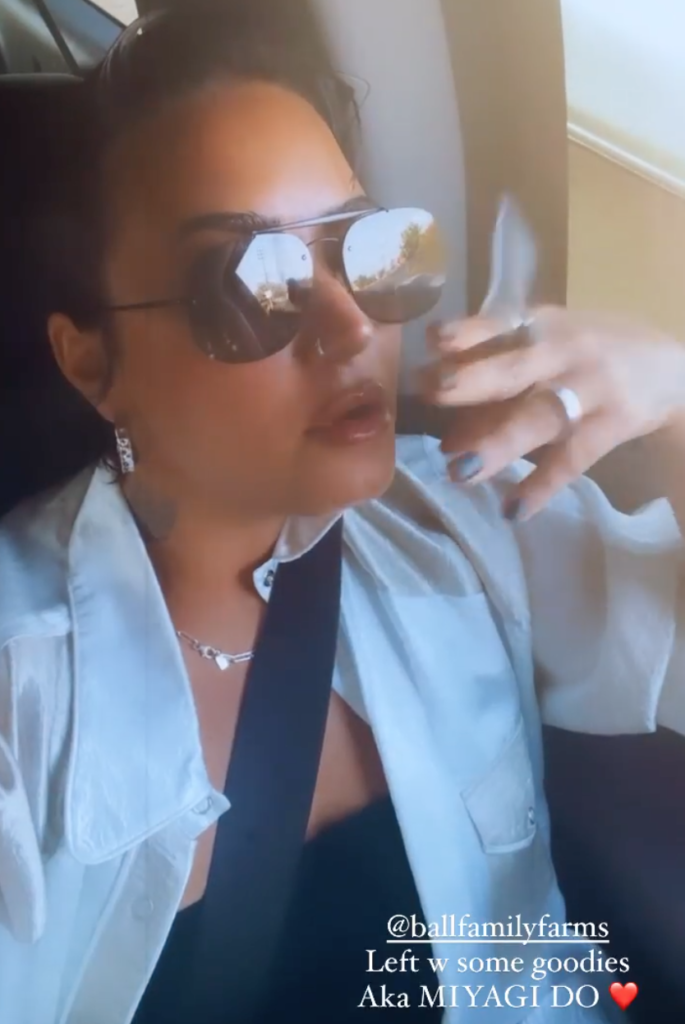 Demi overdosed on drugs back in 2018. They suffered three strokes and one heart attack during her OD.
They revealed in their YouTube documentary that the OD left them with brain damage and they still feel the effects of it.
Early last month, Demi revealed they had ditched their "California sober" ways after seeing it wasn't serving them well.
"I no longer support my 'California sober' ways," they said last month in an Instagram Story.
Demi Went Back To Rehab After Near-Fatal Overdose & Recovery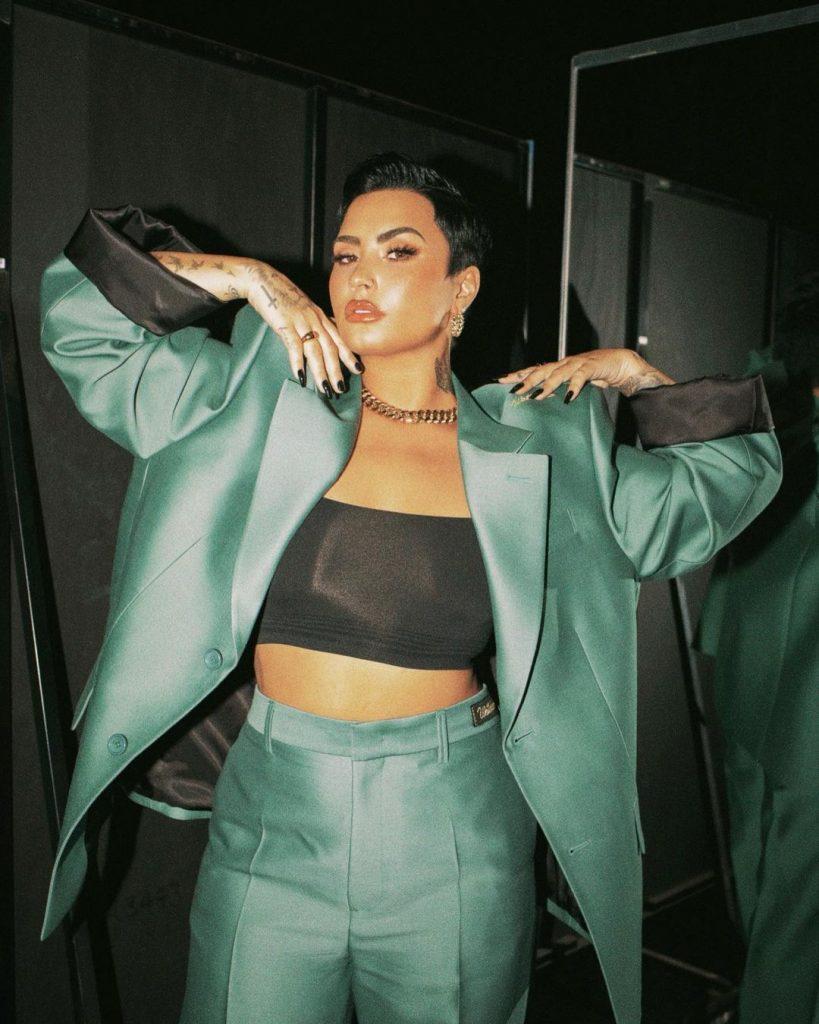 Lala Kent was outspoken about Demi's sobriety and did not support their lifestyle.
Last year, the "Vanderpump Rules" star appeared on the "Behind The Velvet Rope" podcast to dish about her book, motherhood and more.
Lala is no stranger to showing off every aspect of her life, after all she is a cast member of one of the biggest reality TV shows of this generation!
Lala has shown the world the good, bad, glitzy and drab aspects of her life, so when the topic of sobriety came up on the podcast, she was an open book.
Podcast host, David Yontef asked what Lala thought about the new "forms" of sobriety such as, California Sober, which Demi claimed to be back in March.
Lala Was Critical Of Demi's Sobriety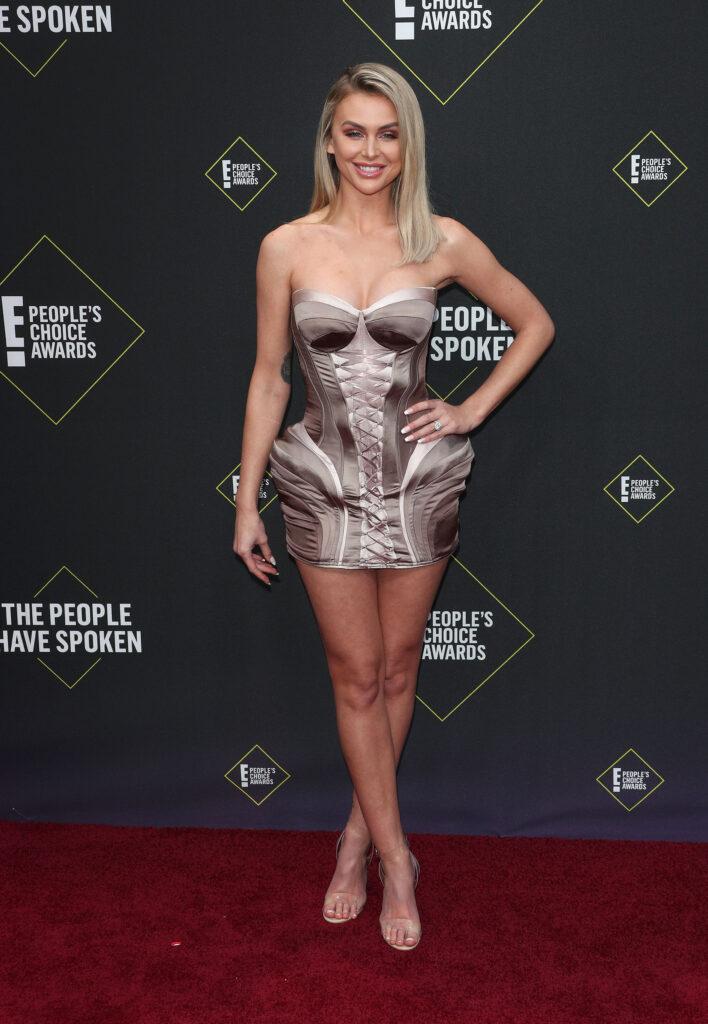 They revealed their sobriety status on "CBS This Morning" last year and explained, "I think the term that I best identify with is 'California sober. I really don't feel comfortable explaining the parameters of my recovery to people, because I don't want anyone to look at my parameters of safety and think that's what works for them, because it might not."
Lala has been sober since 2018 and doesn't feel Demi's definition of her sobriety is appropriate.
"I don't like to judge, but I actually think that that's super offensive," she said. "There are people out there who work their ass off to never take themselves out of reality and to never place themselves in an altered state."
As she said she isn't one to judge, and admitted she never wants to "make or break someones sobriety or decision;" however, she definitely does not agree with Demi's definition of sobriety.
"So to say that you're like California sober or this type of sober is extremely offensive," the reality star said.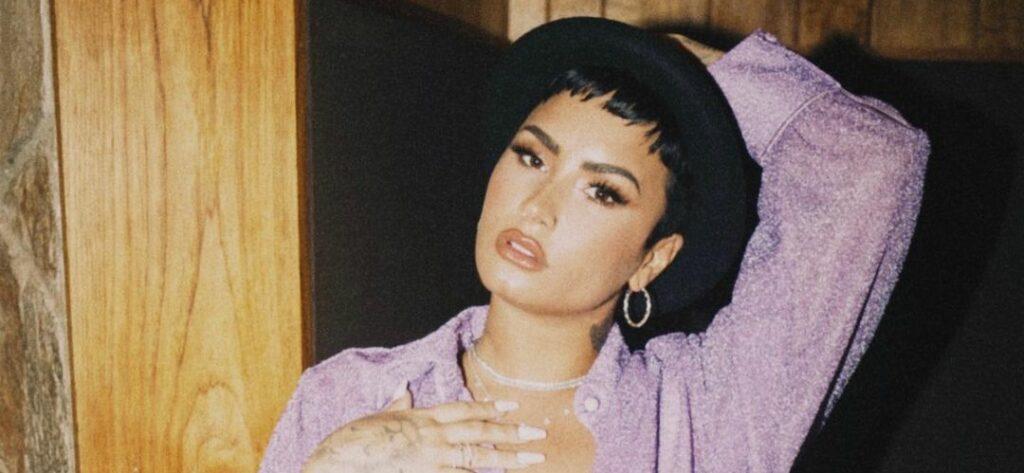 Lala said she finds Demi's sober lifestyle offensive because "it's not a real thing."
She doubled down saying, "I've been in rooms with men and women who have given up everything just to not pick up," she said. "You're not sober if you're drinking or you're smoking weed, you are not sober."
Lala notes that there are people out there who work their ass off to never take themselves out of reality or place themselves into an altered state.
'Sober' to Lala means not taking yourself out of reality.