Actor Temuera Morrison has a surprise in store for "Star Wars" fans!
The actor plays the legendary bounty hunter Boba Fett in the latest Disney+ live-action series "The Book of Boba Fett."
In a new interview with The Hollywood Reporter, Morrison revealed that the show is "full of surprises," teasing fans to "wait till episode seven."
"Yes, full of surprises," Morrison said. "The Book of Boba 'full of surprises' series," he joked, adding, "Yeah, we've got some good stuff coming up. Ooh, wait till episode seven, wow!"
However, the surprise may have already been spoiled!
Is Harrison Ford Making A Return Appearance?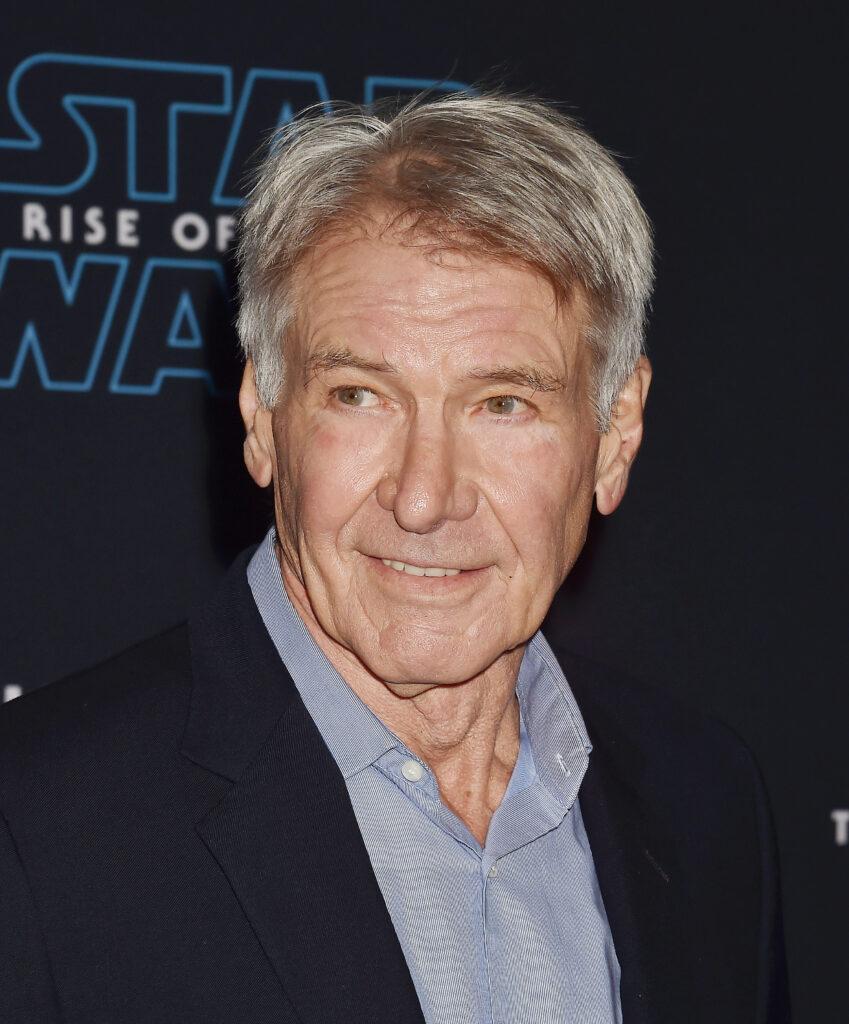 Actor Harrison Ford is just as famous for playing Han Solo in a galaxy far, far away as he is for his role as Indiana Jones.
As The Blast previously reported, the Internet is swirling with rumors that Harrison Ford has finished filming a small part as a de-aged Han Solo for the "Book of Boba Fett" finale.
It might not actually be a big surprise to fans to see Ford reprise his role as a de-aged Han Solo, as Mark Hamill already beat him to the punch!
Hamill shocked fans when he appeared in the season 2 finale of "The Mandalorian" as a de-aged Luke Skywalker. Considering that he whisked Grogu (also known as Baby Yoda) away for training, fans are hoping to get another glimpse of Hamill in season 3.
But will Ford really be appearing in the "Book Of Boba Fett" series finale? Fans are just going to have to wait and see to find out!
Morrison Actually Met Showrunner Jon Favreau Over A Decade Ago!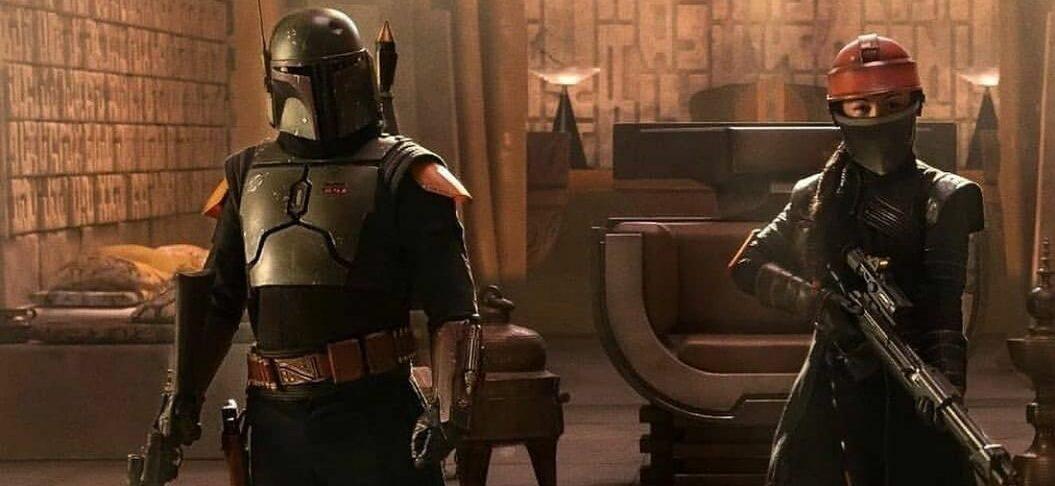 Morrison revealed that he had actually met showrunner Jon Favreau over a decade ago. Morrison first met Favreau when he co-wrote and acted in the 2009 romantic comedy "Couples Retreat."
"Sometimes, life is about relationships, and while I didn't get to do much on 'Couples Retreat,' I got to meet Jon," he explained. "And at that time, he was prepping to direct 'Iron Man.'"
"So he obviously sat around a table where they said, 'Well, Boba's got to look like Jango [Fett], so let's see what Tem is doing,'" Morrison continued.
"So I had this wonderful opportunity to get back on this journey, this vessel, this walker, and it's been exciting and thrilling," he added.
Morrison first entered the "Star Wars" universe in the 2002 film "Star Wars: Attack of The Clones." He played Boba Fett's father, Jango Fett, as well as various clones.
Jango's son, Boba Fett, is actually a clone of Jango, so it makes sense that he would grow up to look exactly like his father. Since all of the clones were made in Jango Fett's image, Morrison returned in 2005's "Star Wars: Revenge of the Sith" as Commander Cody.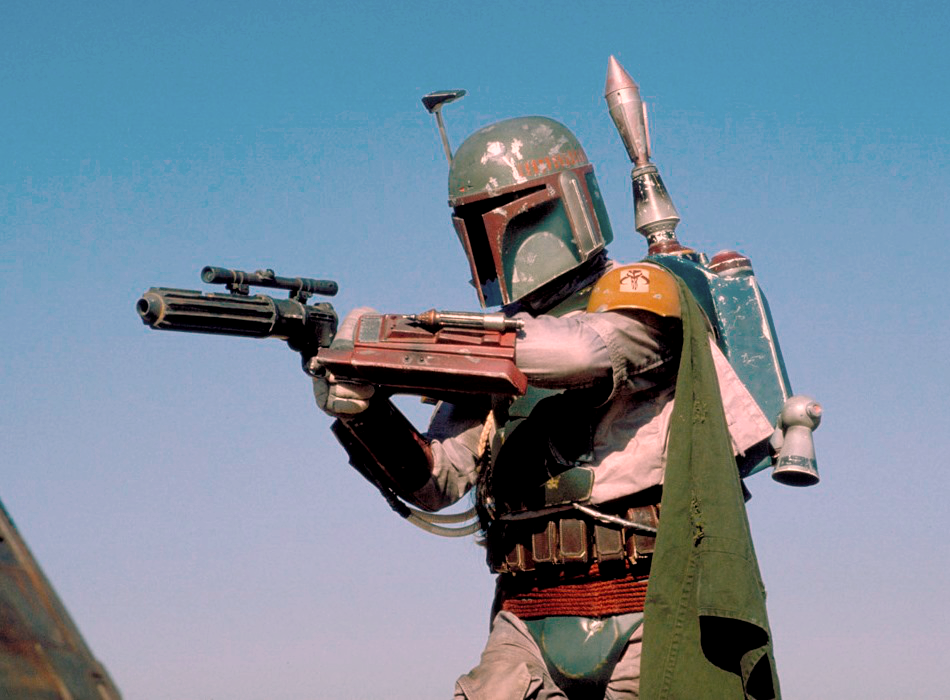 Although the original voice of Boba Fett was voiced by Jason Wingreen in "Star Wars: The Empire Strikes Back," the 2004 re-release of the film includes Morrison as the new voice of Boba Fett. He also lent his voice to various "Star Wars" video games as the clones, Jango Fett, and Boba Fett. He also appeared as the voice of Boba Fett in the "Star Wars: Visions" episode "Tatooine Rhapsody."
In addition to his various roles in "Star Wars," Morrison has appeared in plenty of blockbusters, including 2011's "Green Lantern" and 2018's "Aquaman" as Thomas Curry. He is set to reprise his role in its sequel, "Aquaman and the Lost Kingdom," which has a scheduled theatrical release date of December 16, 2022.
Ming-Na Wen Says 'The Book Of Boba Fett' Is A 'Dream Come True'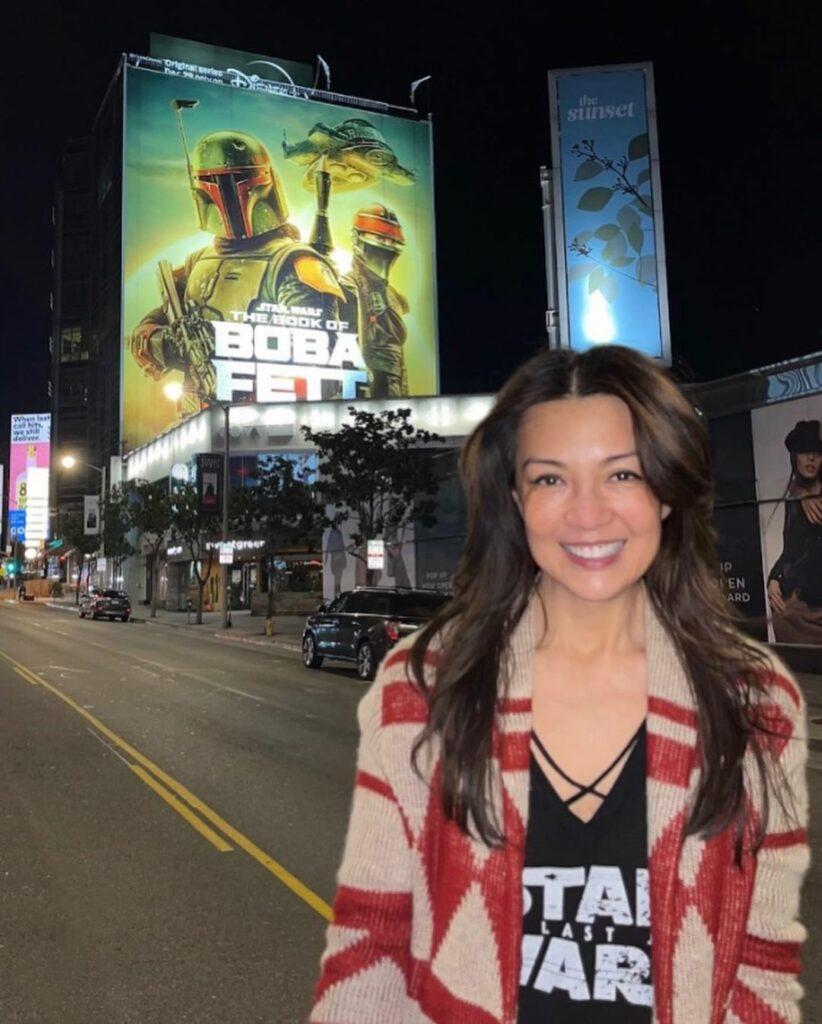 Yesterday, former "Mulan" voice actress Ming-Na Wen said that she finally "made it" in Hollywood after she saw a gigantic billboard of her character, mercenary Fennec Shand, on Sunset Boulevard.
"Of course, we had to pull over!!!!" she wrote. "This does not happen in an actor's career often, if EVER!! To have such a big a– poster on Sunset Blvd means you've made it, baby!"
Elsewhere in the interview with The Hollywood Reporter, Wen shared that appearing in "Star Wars" is a dream that she's had ever since she was a young girl.
"It means that if you have a dream and a desire to be something now or later in your life, dream it, make it happen, because if it happened to me, it can happen to anyone," Wen said.
"This is something that I fantasized about as a young kid, 10 or 11 years old," she continued. "I'd be in my own living room, imagining myself as a Jedi or a female Han Solo. And now it's happened. So I hope I'm an example that you can make your dreams come true."
"The Book of Boba Fett" is available to stream on Disney+. New episodes are available every Wednesday.